What is Personalized Digital Marketing? 10 Ways to Implement It
---
Today, we all live in that "Me Culture" where every brand strives to provide a personalized experience. For example; Alexa, Siri, and Google Home are all as intelligent as humans. Based on how we communicate with them, they offer relevant, personalized content.
Nowadays, customers want to be remembered, heard, and understood, and this why brands need to incorporate personalization in their marketing strategy.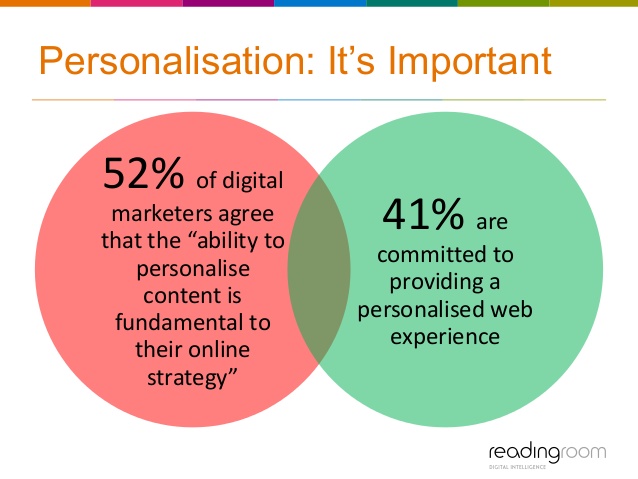 What Is Personalization In Digital Marketing?
Personalization is a digital marketing tool or practice of offering a customer experience aligned with the consumer's preferences and specific needs. It entails making use of the data at your disposal to have a positive experience for your users. It allows you to promote your marketing messages more effectively by using consumer data and reaching out to consumers individually rather than broadcasting a single message to the masses.
Gone are the days when simply calling customers by their first names in your emails was sufficient. You must send customized messages to thousands of customers through various interactions. As a result, you engage with all of your customers on a personal level. In a nutshell, you need to add personalization at size, not just "Personalization".
Why Should Scaled Personalization Be Important?
Personalization is more than a watchword in the digital marketing arena; it's what customers expect from their favorite brands. Personalization is essential across the customer lifecycle. Personalization can drive tremendous value, such as 10% to 20% more effective marketing and savings and a 10% to 30% increase in sales and retention (McKinsey).
As a brand, sending a thank-you email or a birthday email goes a long way in strengthening customer relationships and retaining them. Personalization is not limited to emails; brands can even personalize the landing pages and campaigns of the entire website.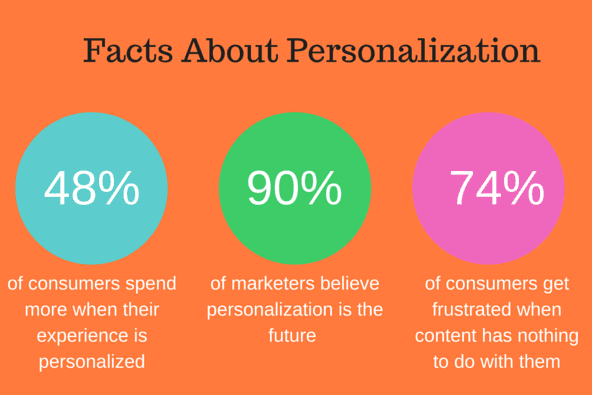 How To Get Started With Personalization?
Marketers are well-equipped to build personal and & human interactions for customers, thanks to advancements in technology and analytics. Even though the future of personalization appears bright, most marketers believe they are unprepared to deliver personalized content. To win, companies must develop the requisite skills and adapt to the changes brought on by personalization.
Commitment is one of the essential requirements for establishing a solid personalization operating model. Company executives should prioritize personalization, who should inspire their teams to try, fail, and succeed.
So, where do you begin? Find your answer below:
1. Invest in customer data and analytics: The first step is to collect data, which should be at the forefront of your mind. After prioritizing personalization, you must devise a plan to lay the necessary foundations and organizational capabilities. To unite paid and owned data from various networks, you must establish a centralized customer-data platform (CDP).
However, when looking for a complete 360-degree view of the consumer, businesses should
remember that they can find real value using data they already have. Instead of embarking on a lengthy search for excellence, you can begin with essential details on past behavior.
2. Marketing and IT/Technical teams have to join forces: Coding, configuring analytics software, customizing URLs, and testing does need for data collection. Successful marketers are suffering today because they must contend with the technological aspects of their business.
To build and update the organization's Martech (Marketing+Technology) roadmap, create use cases, and monitor results, product management teams should include both marketing and IT staff. When customized interactions become more prevalent, cybersecurity systems will need to keep up, and martech architecture will play a critical role in this.
3. Hire advanced talent: Personalizing spaces, times, and habitats necessitate the use of modern skill sets. To convey business insights to stakeholders and deliver data-driven results, marketing teams will need & analytics translators. The demand for AI talent would also rise to fuel innovative problem-solving. Companies that address this need would gain a strategic advantage in creating cutting-edge personalization capabilities.
4. Use Marketing Automation Tool:. Lead nurturing campaigns can get triggered by automation tools based on content interest. For instance, if a lead installs an ebook on a particular topic, you can put it in an email path customized to this message and accept to see some of your content already.
5. Improve training: Companies can enhance preparation for people around the company while developing professional talent for personalization. Call center employees, salesforce, and others, for example, can understand how to use the latest personalization tools to make data-driven decisions and serve customers. Sharing knowledge will be especially critical in improving organizational proficiency.
6. Build agile, cross-functional teams: Scaled personalization would not fit in siloed teams. It necessitates the creation of agile, cross-functional teams dedicated to unique customer segments. These agile teams should adapt fast while focusing on performance assessment, testing success rates, and innovative daring. To stick and scale, all organizational teams must collaborate and solve problems.
7. Respond to Customer Personally on Social Media: Although it might appear that having a live person reacting to customers and prospects on social media is a no-brainer, many businesses automate the method. Consumers are constantly using social media to study products and services, so you must be there when they are. Make sure you track your social media activities regularly (at the very least, including weekends) and that you get prepared to include the most suitable content to satisfy each person's individual needs.
8. Create Targeted Landing Pages: Personas are also helpful in this situation. You can customize your email messages in the same way as you do your other content types, or if you don't have the time to do so with all of your personas, you can also build custom landing pages for your different deals.
9. Protect customer privacy: Customers want greater regulatory oversight over data protection in the aftermath of recent data breach events. Marketers find it increasingly difficult to deal with consumer demands, data security flaws, and regulatory oversight. Organizations must go above and beyond to demonstrate that they take data privacy seriously. Organizations may foster data governance by informing consumers of how their data will get used, restricting the processing of personal data to what is required, and enforcing protection systems. Privacy concerns are at the heart of a customer's relationship with a company. Companies do not include them in their incident management plans.
10. Get started: You have the necessary data, as well as the essential talent and technology. What comes next? Now comes the tricky part: getting created. Most businesses now have enough data and talent to reap the benefits of personalization efforts. Companies should concentrate their agile teams on particular use cases – ideally the low-hanging fruit – and use a test and learn strategy. Using this technique, cross-functional teams will quickly acquire hands-on experience and skills. However, to prepare effectively and make better choices, you must keep your end goal in mind at all times.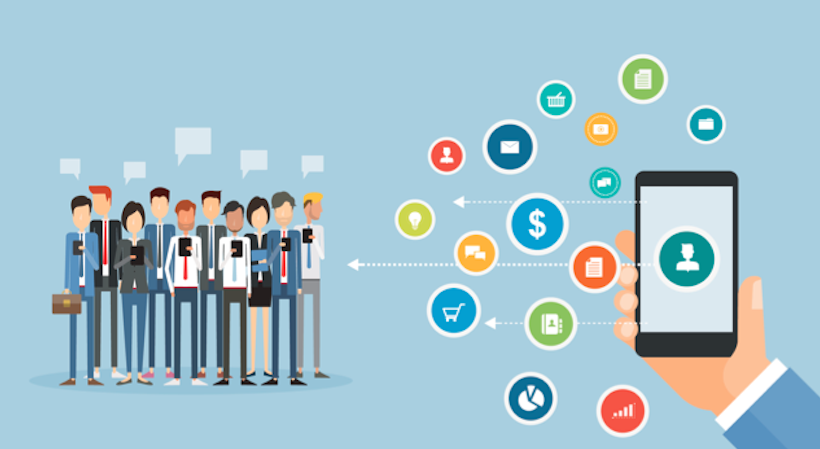 Conclusion
When our culture becomes more narcissistic, customers expect valuable personalization from the brands they choose to identify.
Rather than focusing on personalization strategies to increase ROI, marketers should concentrate on learning more about consumer behavior and profile, segmenting this knowledge, and creating opportunities for better communication. Senior leaders in the company should prioritize personalization to ensure success.
If the company's leaders demonstrate commitment and passion for completing the personalization transformation, team members will be motivated to work toward the common goal.
---