How Will Content Writing Services Help Your Online Shop? 
Nowadays, most SEO agencies use strategies and methods that rely on content. Why? Because search engines put a lot of importance on content. All the techniques that use it as their main component can produce much better results than any other method. Of course, the main requirement is that the quality of content is high enough. So, many agencies started to offer content writing services as well.  
These SEO agencies have very skilled writers. They can create excellent pieces of content. Why would they limit themselves? They shouldn't! So, they offer writing services for a much larger variety of uses. For example, an online shop can use some texts to multiply its sales volume. Although many online shop owners do not believe this, the truth is that they can use words to increase their sales. 
There are three ways through which an online shop can make use of the content writing services offered by an SEO agency. And all of them will make the shop grow. 
Product description

. The most basic use for content on an online shop is on the product description. Keep in mind that most people do not buy because they need something. They buy a product because they

believe

that they need it. A good piece of content can create that belief. It can also create a feeling of urgency, making more of your customer buy on the spot. You can even use the product description to dispel your clients' worries. There are many ways through which you can make your product description a selling machine. 

Offer creation

. Which shop did not use big offers in a try to increase their sales or get rid of old stock? Or maybe you have a new product and want to introduce it with a bang? It does not matter what type of offer it is. You can use professional content to ensure that you will make the maximum amount of sales. Good content can make your offer irresistible for anyone that has the slightest need of your product. 

Marketing copy

. Besides selling your products, you should also focus on branding and marketing your shop as a whole. Take a few minutes and reflect on how big businesses work. Which successful company or shop does not place a lot of importance on their branding and marketing? No one dares to ignore them. You can also use content to brand your shop as well. High-quality content can create the exact image that you want to show to your customers. Through it, you can create, for example, the belief that all the clients that buy from your shop are smart or cool. You decide what image you want to create, and the writers of the agency can do it for you through the use of good content. 
Use Content Writing Services for Your Blog. 
If you have a shop, then do not believe that a blog can't help you, because it can. Nowadays, blogs had become marketing tools. And content writing services are the best way to build them. They are very potent and can help a business grow massively. It does not matter what type of business you have. A blog will always be able to help you grow your business. Do you not believe it? You will find below the best ways to use one.  
What is the biggest problem that online businesses encounter nowadays? It's trust! The trust of their customers is hard to get. Everything else it's easy to do. Do you lack visitors on your site? You can get them through online ads. But what's the use of over 99% percent of your visitors will never buy from you? If your potential clients do not trust you and your products, then they will not be convinced to buy. A blog is the best way to gain that trust. How so?  
The best way to use a blog is to give useful information for your potential customers. Of course, the type of information and its amount can differ based on your products or services. For example, you can imagine an online shop that sells photography and video tools like cameras, lights, and microphones. Now, this shop will create a blog where it posts guides that will help its potential visitors to make better photos and videos. It can even create video editing guides. Think about it. How much trust will the visitors of this blog have in the business? When they will need to buy the tools required, where do you think they will go? To an unknown site, or to the one from where they learned their skill?  
The usefulness of a blog does not stop at online shops. If you are a service provider, then you can also market yourself with a blog. And you can gain the trust of your customers as well. A blog is the best way to showcase your skills. You can use the content writing services of an SEO agency to help you create articles. You can use them to prove your expertise. The best example is such an SEO agency. It can use a blog or other content sections. The agency posts pieces of content to show the strategies and techniques that they are going to use for their clients. They can also explain how each approach will help them. Some agencies even teach their visitors how to implement the methods by themselves. 
Do not have the false impression that they lose clients by doing that. First, they prove their knowledge and expertise by being transparent and showing their clients what they are going to do and how that will help them. And second, the results produced by the SEO agency will be much higher than its visitors can do by themselves. Why? Well, that's the core of the agency. The team focuses all its time and effort in doing SEO. Their skill levels and experience will allow them to create much better content, implement every strategy much smoother, and without any problems. So, the results will always be much better than an amateur in the field could produce. So, though a blog, the agency will only get trust without losing anything.  
Why Are Content Writing Services the Best Alternative for Guest Posting?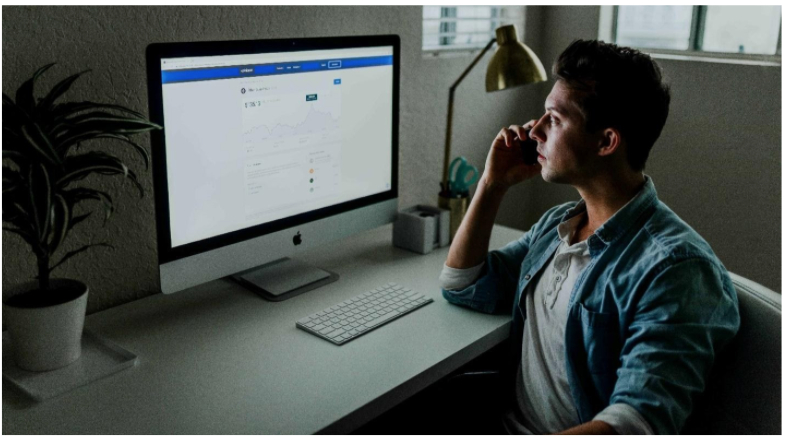 Do you want to use the guest posting method for your site's SEO yourself? The truth about guest blogging is, that not every business can implement this method. It is a useful method only if you have a very small or new business. Or if you already have a reasonable number of sites where you can post as a guest already. Otherwise, you will get better results and make more money by using the guest posting services offered by an SEO agency. But if you fall in one of the two categories mentioned above, then you should only use the content writing services. It is much better than creating the content yourself. Why?  
It's better for the same reasons mentioned in the SEO agency's example. Unless you are a professional writer with a lot of experience yourself, then you will not be able to create high-quality content. Even if you already have websites with a high domain authority for your guest posts. But if your articles' quality is too low, then you will not only get irrelevant results. But it may even negatively affect the host websites. In SEO, especially in off-site SEO and link building, the quality of the articles is critical. Even more than the quantity of the content and the number of links created.  
If you want to get significant results from using the guest post method yourself, then it is better to use the content created by an SEO agency. If you find a reliable agency, then the pieces of content that you will get will be even better than the ones wrote by other professional writers. How so? In this case, there are two advantages that the writers of an SEO agency have over other writers.  
An SEO agency offers guest posting services, and this allows the writers to find out which type of articles and writing styles can produce the best results. They have already written for tens or hundreds of clients that used this service. Their experience will allow them to adapt their writing style to be able to get the maximum amount of results. Even if the other professional writers are very skilled, but their experience in this type of projects can't compare with the SEO experts. So, they won't be able to make the most suited articles needed for guest posting.  
The second advantage is the SEO optimization included in the content writing services. One of the factors that will decide the amount and quality of the results produced by guest posting is the SEO optimization of the pieces of content. If an article is optimized, then it will get much better ranks than an unoptimized one. What does this mean? Well, it signifies that optimized content will have more visitors. Search engines give more importance to the links built through the optimized article. So, the benefits of your website will be higher as well.