Website Audit Arsenal: 10 Free Tools to Quickly Audit Your Website
---
As a website owner, you already know that maintaining a website is not a child's play.
Issues crop up. Sometimes, your site doesn't get much-needed visibility. At times, there are tech errors. And other times, your visitors turn away from your site leading to a drop in traffic, and so on.
Performing a simple website audit can assist you in finding out the issues and keep your site optimized. 
If you look at the statistics, having an optimized website is crucial for your business to thrive.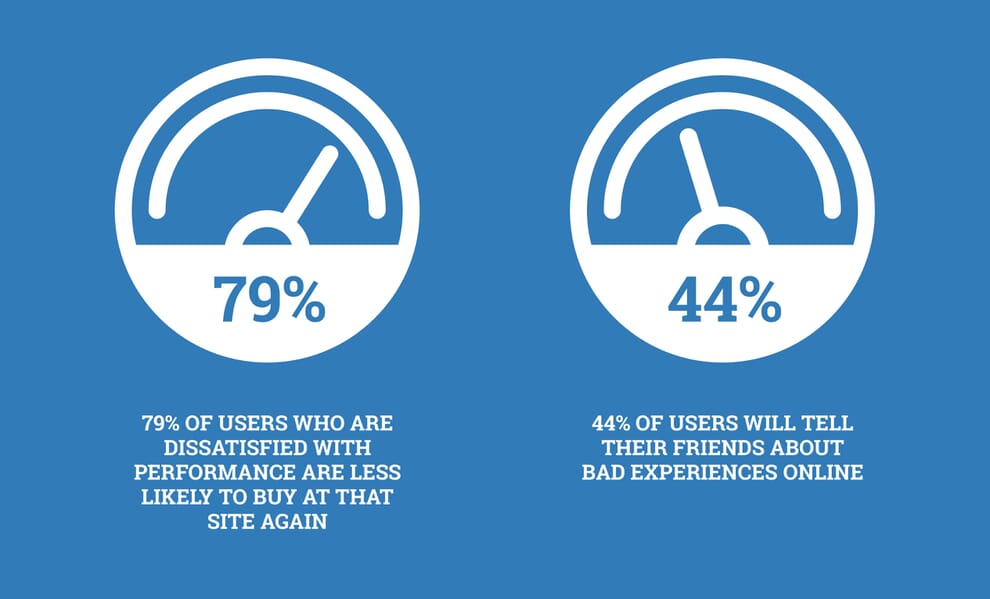 And using website audit tools can bring the solution. It can help you to check your website's technical framework and infrastructure, evaluate your search engine optimization, and investigate how easy or hard it is for visitors to navigate the site.
There are several free website audit tools out there that can choose from. To make the task easier for you, here are the top ten free tools. 
1 Screaming Frog
Do you own a small website? Screaming Frog SEO spider tool will be a great choice. This SEO Spider allows you to crawl up to 500 websites URLs for free. 
It can analyze and audit technical and onsite SEO in detail, all at once. You can gain lots of useful insights and spot possible SEO problems your website might have. 
It is, in fact, a complete website auditing tool that reports more than 30 specific parameters. 
With the free version, you can find broken links, errors, and redirects, analyze page titles and metadata, review meta robots and directives, discover duplicate pages, generate XML sitemaps, and perform site visualizations.
2 Online XML Sitemap Generator
Online XML Sitemap Generator is a free tool suitable for large companies wanting to take a look at the content on their sites.
With this tool, you can list out all of the pages, check for broken links, and generate an automated sitemap of up to 50,000 URLs.
You can include extra SEO-specific information about each URL. For instance, you can include the last update date, how frequently it is changed, and how important it is. 
When you create an XML format, the information can be easily processed on different kinds of computers, applications, and systems.  It makes it easy for search engines to understand your sitemap files.
3 aCe: ADA Compliance Tester
Whether you like it or not, having an accessible website is mandatory today. The Americans with Disabilities Act (ADA) applies to digital properties too, which means your website must be readily usable by visitors with disabilities (such as the visually impaired).
Essentially, an accessible website is one that accommodates all visitors on all devices regardless of the physical or mental ability of the user. As 2018 marked a 181% increase in Federal ADA lawsuits over 2017, and this trend is only going upward, it's sensible to take some steps that will keep your business on the right side of the law.
Web accessibility solution accessiBe has launched an ADA compliance tester to get an immediate and accurate answer to whether or not your business website is compliant with the Americans with Disabilities Act (ADA) and the WCAG 2.1 guidelines.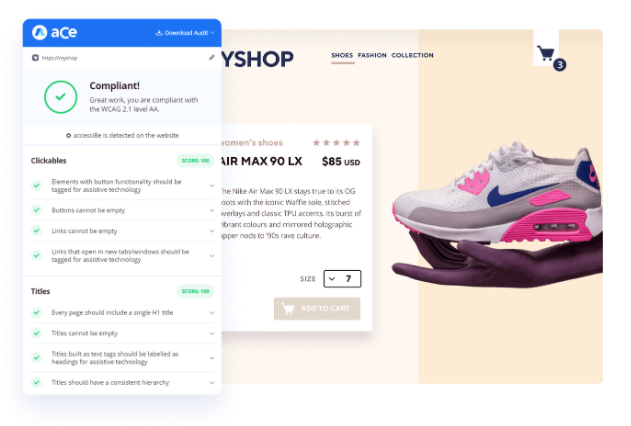 Simply enter your domain and get a detailed & accurate audit including elaborate explanations and a score for each test. You can even download the audit report and share with your team of developers to fully remediate your site.
4 Google Analytics
One of the most used tools for generating content reports, Google Analytics can help you analyze which of your contents are bringing in the most traffic. 
The tool will help you make a goal of where you want all of your content to be. You will also identify what content to analyze and understand why it is working well. 
Reportedly, using Google Analytics tool helped a business to optimize their marketplace, resulting in 400% year-over-year revenue growth.
You can also use the tool to easily export data into a spreadsheet, narrow down on content found only on certain pages, and more.
5 Website Grader 
The algorithm of this free tool can score your website on four elements, i.e., performance, mobile, SEO, and security. Hence, webmasters can measure the overall strength of the website. 
You can get an all-inclusive breakdown of the score and recommendations which you can use to improve your site. For instance, the "performance" section is broken down as:
Website Grader is a simple yet effective tool to strengthen your website. 
6 GTmetrix
If you want to get a detailed breakdown of how your website loads to optimize your site, the free version of GTmetrix can come of help. It offers recommendations for site improvement. 
You will see time, size, and number of requests in the page load details. This tool also supports location-based testing, allowing you to replicate your site's performance based on various Internet connections worldwide. It ensures that someone in the USA can have the same experience on your website as someone in the UK.
What's more? You can set up an alert to get notified as and when your page underperforms.
7 Responsinator
It is easy to check your website's responsiveness with Responsinator. Simply enter your web address to check how your site appears on a range of devices and screen sizes. 
It helps you know whether your website appears exactly as you intended. 
To double-check each page on all the devices, you can click around through your website within Responsinator.
8 SEO SiteCheckup
With the SiteCheckup tool, you can analyze one website daily without a membership. You can perform many tests for free, including meta test, keywords test, competitor domains test, heading tags test, sitemap test, inline CSS test, social media test, backlinks test, and so on.
You can also get reports containing suggestions about SEO issues and server security.
9 SpyFu
Another keyword research tool, SpyFu, can show keywords bought on Google AdWords and organic keyword rank for the last thirteen years. 
It allows you to analyze any website apart from your own. Thus, you can track your most successful competitors' SEO and PPC activity, and provide a cut-throat competition when it comes to SEO games.
Using this tool can help you increase your web traffic, track your keyword rankings, and build partnerships, and generate sales leads.
10 FOUND SEO AUDIT TOOL
A free, powerful tool FOUND SEO AUDIT TOOL can easily help you figure out and solve the SEO errors occurring on your site. 
It is easy to use. Simply enter the URL of your site to receive an audit report almost instantly. The report will include technical issues, external link analysis, and content issues. 
The report issued is downloadable in a PDF format so you can share it with your team.
FOUND SEO AUDIT TOOL is an award-winning website audit tool. So, it gives you more reasons to use it.
Wrapping-Up
By now, you must have decided which website audit tool you will be using to audit your site.
A website audit tool is the only thing that is standing between what you envision your website to be and what it currently is.
Use it to optimize your site by checking for any broken links, performing keywords test, meta test or site load time, and fixing the errors.
Website audit tools make the experience positive for your site visitors. You will also be able to tighten the security of your site and boost your conversion rates. 
Even if you are a startup with no resources to invest in maintaining your site, these ten free website audit tools can come of help. Moreover, you will be saving plenty of time as you don't need manual tasks to perform the audit.
---