4 Ways Digital Adoption Can Improve Your Customer Experience
---
Customer experience (CX) comprises every single interaction between your business and your customers. That is, each positive or negative experience that a customer has with your business directly impacts the probability of a purchase. In fact, a recent report from Forrester suggests that businesses that worked on their CX had nearly doubled their conversion rates.
Well, the dust hasn't completely settled on the numbers, but we know that going forward, Customer Experience Trends will be the gold standard by which everything else is measured. Another certainty is that on-premise CX platforms are on the way out as cloud contact center technology adoption has only accelerated with COVID. Companies that didn't have cloud-based CX solutions in place scrambled to find a patchwork solution, keep the lights on, and deal with the new imperative of remote agents. Over the past year, things have looked pretty murky at times, but one thing is clear: businesses who do not adopt massive changes to their outdated CX strategies will become yet another casualty of 2020. Cloud technology that is nimble, maintains business continuity, and enables, and empowers today's new remote workers are the new table stakes to succeed.
Now, as more and more people are gravitating towards online purchases through their mobile devices, businesses that wish to improve their CX must focus on enhancing their digital user experience (UX). And a sublime UX can only be truly realized with successful digital adoption across all fronts of your business.
But What Exactly Is Digital Adoption?
In essence, when everyone in your business starts using the digital tools available to them to their fullest capability, you can say that digital adoption is successfully achieved.
For instance, let's consider a rather common incidence of unsuccessful digital adoption in our family lives: you gift the latest iPhone to your father on his sixtieth birthday. But all he uses it for is to call people and some occasional text messages with their grandchildren. That is, the best features of the phone, such as the camera, are hardly used.
So you could say the iPhone's advanced features are pretty much wasted, or in other words, he did not attain full digital adoption. Now, if he was an employee in your company and the iPhone was a digital tool or software your company bought, the company would not be getting the best possible ROI from the technology, or the employee for that matter. And achieving the best possible ROI from digital tools and their users is what digital adoption is all about.
In the modern connected digital workplace, the level of digital adoption affects the entire company's performance, which in turn, affects the CX. Thus, digital adoption doesn't merely mean introducing digital tools to make work easier, but also to ensure that the entire workforce is more efficient by making the most of the available tools.
And when everyone in the company is using the available technology to its fullest capability, they will be able to provide customers with the best possible experience that they expect. Here are four ways effective digital adoption can improve your customer experience:
Empowers Better Analytical Feedback
As much as 36% of companies state the usage of analytical tools as an important part of their marketing strategy. However, 46% of marketing teams are not sure whether they are using the data they have correctly, nor are they sure if it is helping in making any real difference to the bottom line.
Successful digital adoption is the answer to this problem as it means that your team is properly trained and equipped to collect, interpret, and leverage analytical data and customer feedback.
Feedback from customer behavior about your website can suggest possible improvements in its usability that, if not implemented, could be hurting sales. For example, a Google Analytics report will show your website's bounce rate. But only a team that knows exactly how to work with this data and dive deeper into related metrics will be able to find out where and why users are leaving your site, and how to fix it.
Likewise, for your design team to benefit from your customer's behavior metrics and accurately apply them to improve the UX, they should know how to use digital intelligence tools and enterprise software to maximize the utility of their datasets – which is all about effective user adoption in your company.
Helps Achieve Changes Customers Expect
With digital adoption, businesses can predict their customers' needs, desires, and best interests using rich datasets. Implementing analytical feedback provided by digital tools will facilitate data-driven design decisions that result in positive customer experience.
Understanding your customers is the most tricky part of analytics as behavioral data doesn't always reveal why consumers are behaving in a certain way. But businesses that have successful digital adoption are better able to comprehend behavioral datasets and come up with actionable decisions.
Consider mobile user experience as an example. Customers are increasingly using their smartphones to research products and businesses, so businesses must design mobile-friendly websites or they are leaving a ton of money on the table. By using a digitally-driven approach, design teams can identify UX concerns straight away, such as poor site load speed or complex site navigation that causes frustration.
Facilitates a More Consistent Support System
For the most part, your CX is constituted by your customer service, marketing, and sales teams. That's because these are the teams that have the majority of interactions with customers as they move along their buyer journey.
Without complete digital adoption, it can be quite challenging for businesses big and small to accurately track customer data. You need to have fully-integrated CRMs that record all the important customer data like purchase history or past service issues.
Furthermore, digital adoption allows teams to seamlessly share customer data and keep it updated in real-time, which leads to consistent customer-service messaging from support teams. In other words, skillful usage of digital tools by all customer-facing teams results in a more delightful experience for customers.
For instance, you need some investment to build and train a chatbot, but it is very useful to resolve common customer queries and even offer relevant product recommendations that can translate into more sales.
Enables Precise Personalization
When done right, digital adoption facilitates high-levels of personalization so you can provide customers with super relevant product recommendations and offers, which can substantially increase conversion rates.
As a matter of fact, about 9 out of 10 or 88% of marketers state that their customers and prospects don't just wish for but expect a personalized experience. So, if you're not tailoring your CX to individual customers, they won't hesitate to opt for a competitor that does. Again, digital adoption is essential to collect necessary data and then apply it correctly with proficient usage of personalization tools.
Conclusion
In order to surpass your competitors and offer your customers an outstanding experience, embracing digital adoption fully is the only way forward. Long story short, digital adoption enables you to have a data-driven approach to enhancing your CX.
It is how the various teams in your company will easily be able to analyze key behavioral metrics and stay on the same wavelength. Thus, if you haven't already, it's time to not just incorporate digital tools into your business but also make sure that everyone on your team is leveraging that technology to its fullest.

Author Bio: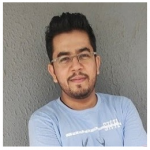 Gaurav Belani is a senior SEO and content marketing analyst at Growfusely, a content marketing agency specializing in content and data-driven SEO. He has more than seven years of experience in digital marketing. He likes sharing his knowledge in a wide range of domains ranging from marketing to human capital management and much more. His work is featured in several authoritative business publications. Connect with him on LinkedIn and Twitter at @belanigaurav.
---