Web Design Industry Trends You Need To Know About In 2020
---
What are the latest web design industry trends?
These days, having a business website isn't optional anymore regardless of the industry you are in. Besides, 48% of customers judge your credibility by your website's design. It is therefore important than ever for every business owner to create a website that doesn't turn potential customers away when they come to you.
Remember that your website is your first point of contact with your prospects. Your website should be able to attract traffic and convince customers that your products are the best out there.
And as customers land on your website, they shouldn't find it hard to move around or find what they are looking for.
That's why it's important to observe the latest trends in website design to make sure your website aligns with what's happening in the online world.
But web design trends are changing constantly so what has changed in the web design world and what's still on-going, which is the best of the many website builders?
In this article, we are going to talk about a few web design industry trends to watch in 2020 as shared by Lukas Mathew, a professional web designer and college paper writer who is also the author of the grademiners review.
But before that, let's take a look at a few web design facts.
A Few Web Design to Keep In Mind
77% of people above the age of 18 own mobile phones and 72% of them love mobile-responsive websites (infront webworks).

There are more than 1.94 billion websites worldwide (TechJury)

38% of users will abandon a website whose content or layout is (Blue Corona).
The numbers tell it all. When it comes to promoting your business online, nothing beats a great website design. 
…and without much ado, let's take a look at some of the web design trends to watch at the moment. Remember some of the trends aren't going to die any time soon. They have been there in the past and you can expect them to shape the web design world for several years to come.
Let's get started.
1 We Are Moving to Dark Mode/Dark UI
If you've been careful lately, you must have seen that some of the popular companies are switching to light and dark modes in their products. 
Generally, a dark UI is an interface that's neither too bright nor too dark.
The good thing about dark themes is that they don't cause eye strain and preserve the battery power of mobile devices.
Besides, dark modes look extreme-modern and make colours and design elements visible.
2 The Mobile-First Experience
Mobile-first is an on-going trend. You'd better get ready for it and embrace it because it's here to stay given that 51.65% of worldwide internet traffic comes from mobile. Having a mobile-responsive isn't optional anymore- it's a requirement if you want to give your target customers better user experience and drive more sales. According to a study by bid4papers, 40% of your prospects will move to another site if yours is not optimized for mobile.
Remember that your website is your first point of contact with your prospects. Your website should be able to attract traffic and convince customers that your products are the best out there and experienced web design companies in the Theymakedesign blog handle this very well.
Regardless of what the visitor has come to your site for, make sure they aren't distracted by other elements. So you have to get rid of certain elements that can only be viewed on the desktop version.
It's also necessary to make sure your website loads faster on mobile devices. People expect websites to load in seconds. If yours takes longer than 3 seconds to open a page, they will run away.
Test your website and boost your website's speed based on the suggestions you get from the speed test you execute.
To determine whether your site performs as required on mobile, run the Google mobile-friendly test. 
In the past, websites were designed for desktop and later adjusted for mobiles but things have changed. You should design a mobile-responsive website and then adjust for desktops.
3 Bold Headlines
This is a web design trend embraced by most industry leaders where they use bold fonts to make their headlines visible from a distance.
Well, the use of bold fonts on headlines isn't a new thing. It's a trend that has been there and we don't expect that it will die anytime soon.
These days readers don't read content but they skim. This is especially true if you have a lot of information on your website. Having heavy fonts will tell the reader exactly where to look first.
Nevertheless, although there is a need to use bold fonts, it's also important not to overuse them. Think about how messy it can be to have everything in bold.
Bold fonts should only be used on headers/sub-headers.
While using bold fonts for your headlines, you should also focus on enhancing the readability of your content.
4 Push Notifications
"We'd like to show you notifications for the latest news and updates"
Albeit being controversial at the moment, 'push notifications' is becoming a popular trend.
You must have seen many popular websites asking you to allow them to send notifications in case new content or information is shared.
Of course, it can be unpleasant to see a message pop up on your screen while you are busy on something, or while you are watching your favourite TV show, but there are benefits of getting notified- for instance, the notification could be telling you that a football game is coming to an end or tickets to a hot concert you've been waiting are ending.
Besides, users can block push notifications to create a distraction-free environment.
A good rule of thumb is to consider your target customers and their needs because this feature should be used to help them and not to look like a distractive one.
5 Chatbots Are Here to Stay
Customers prefer to buy from companies with 24/7 customer support. 
AI or Artificial Intelligence is perhaps not a new term for many internet users currently because it has been there for a while now.
When users come to your website and don't find answers to what they are looking for, they may either turn to support or walk away. And when they ask questions, they want to get answers there and then.
That's where chatbots become helpful. Chatbots are computer programs that engage in a conversation in the same way humans do.
Ideally, chatbots gather frequently asked questions and when website visitors ask about something that was already answered; the chatbot gives a response there and then.
The two types of bots are AI-based and fixed database. The fixed database is similar to the FAQs section on a website whereas the AI-based is currently under development.
"The good thing about chatbots is that they are inexpensive, available 24/7 and respond instantly", says Maureen Hogman, the author of top resume reviews.
How Prepared Are You?
Regardless of your industry, you should always create a website that responds the way users want. People are browsing the internet with their mobile phones now than ever. Is your website displaying properly on small and big screens?
Can users view your CTA buttons when browsing on the phone? Is your content readable?
Think about everything that could make users run away from your business website and make sure you sort things before they deny you that important sale.
Author Bio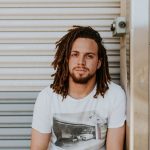 Michael Gorman is a professional web designer and assignment writer at papersowl. Being interested in new developments in the web design industry, Michael shares his knowledge with many web site owners all over the world about the latest trends. He has also published plenty of articles in the UK writings blog. Feel free to reach out to Michael via Facebook or follow him on Twitter.
---