Video Hosting: How To Create and Manage A Professional Video Website
Videos are one of the best marketing tools in today's business landscape. Many people believe that videos are better than written content mainly because they're naturally eye-catching. Also, video content may be able to contain more information and is easier to digest.
Statistics show that people spend 18 hours watching videos online per week on average. This number is a whopping seven and a half hours increase over the past three years. At this rate, investing in videos can be the best action any marketer can take.
However, the idea of creating a video website may sound complicated. From choosing the best platform to calculating resources, uploading the videos, and tracking their performance, the workflow may seem challenging for a beginner.
This article will help you understand video hosting better and teach you how to create a professional video website. Let's get started.
What is Video Hosting?
Video hosting enables users to upload videos on third-party websites.
YouTube, Vimeo, and Dailymotion are some of the most popular websites providing video hosting services. On such platforms, users need to create an account so that they can share their videos. Each has its own requirements regarding video formats and dimensions.
Most video hosting solutions allow users to monetize their videos. However, it often comes with strict rules. For example, the Youtube Partner Program requires channel owners to have at least 1,000 subscribers and 4,000 valid public watch hours in the last 12 months.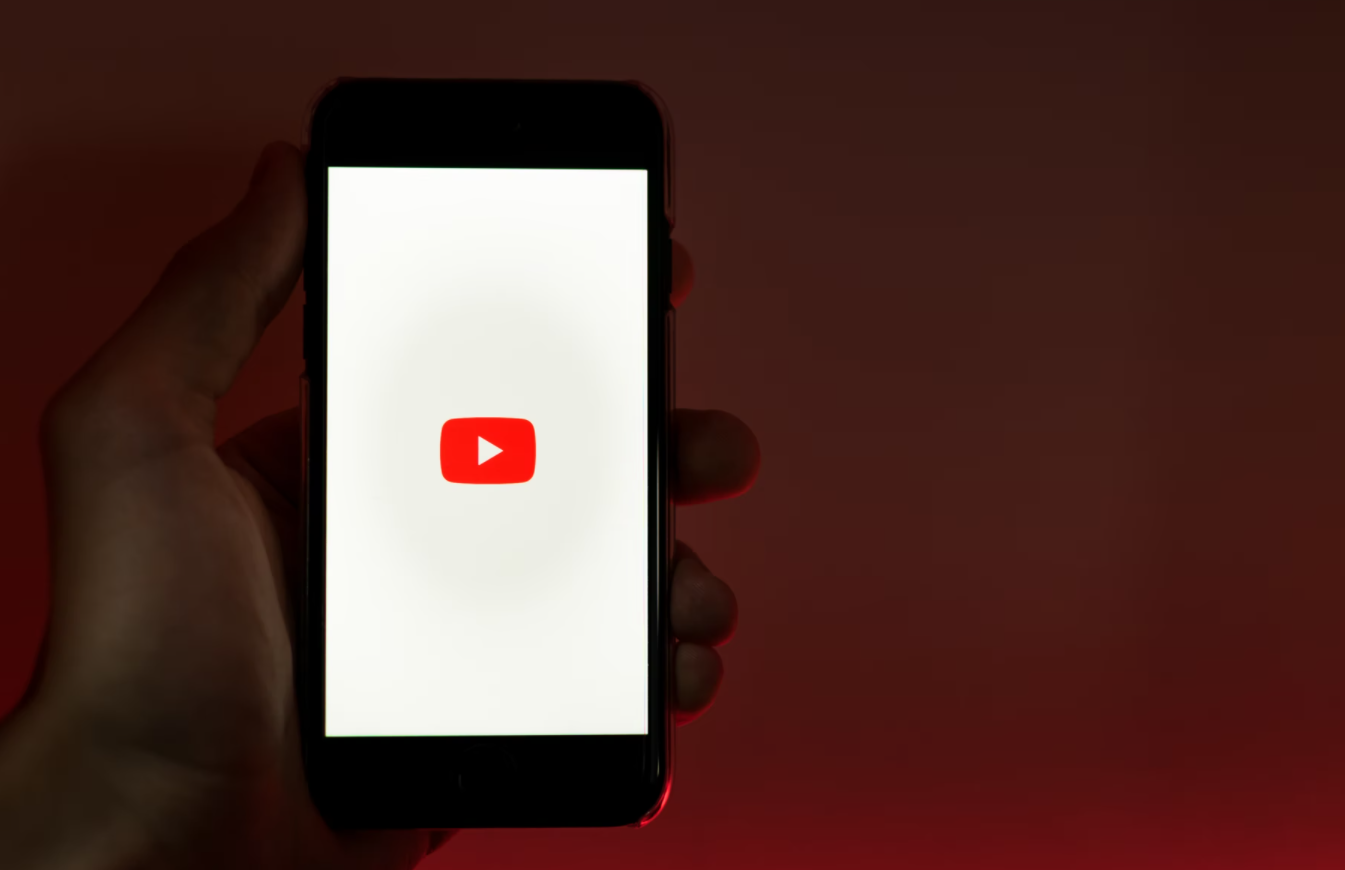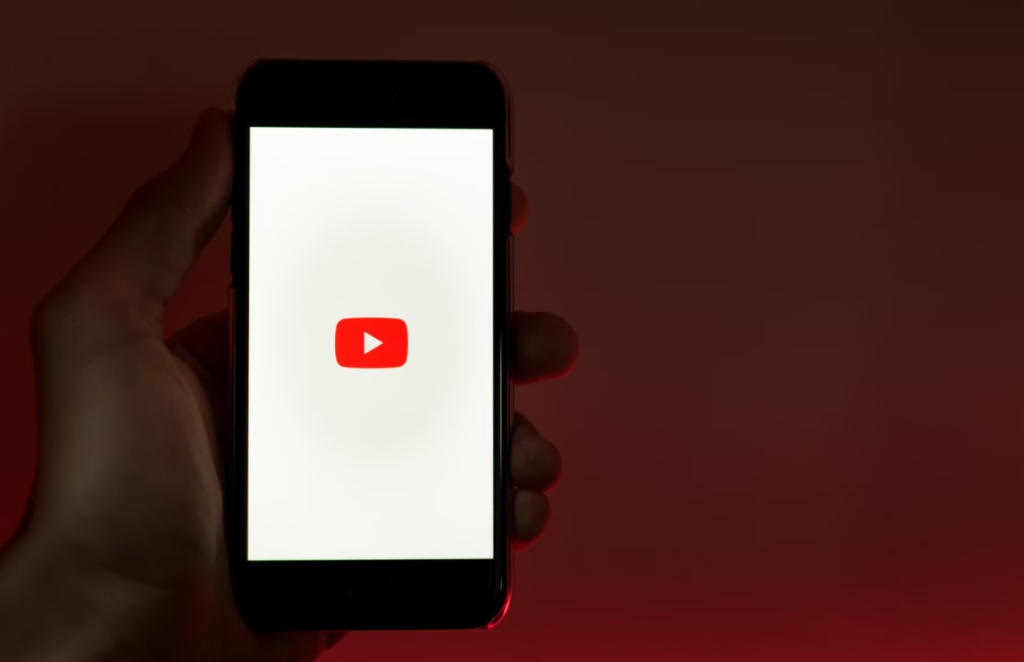 Alternatively, users can get web hosting for videos and build their own video websites.
Video websites offer a more flexible monetization opportunity. Website owners can incorporate different monetization methods, including pay-per-click programs, affiliate marketing, premium memberships, and sponsored posts.
On top of that, design flexibility is among the best perks of having a professional video site. It enables website owners to build their brand and foster an online community.
How to Create and Manage a Professional Video Website
Finding numerous excellent video-sharing platforms on the market is easy. However, launching a professional video website goes beyond creating an account and uploading video content.
In this section, you'll learn the eight steps to creating a video website from scratch. Let's start with purchasing a domain name and a web hosting plan.
1. Purchase a Domain Name and a Web Hosting Plan
Many people consider a domain name to be a site's address. It contains at least two elements: a website name and a top-level domain. The latter is often referred to as a domain extension, such as .com, .net, and .org.
Getting the perfect domain name is challenging. As of the time of writing, there are more than 1.9 billion websites on the internet worldwide. Furthermore, a study has found that 252,000 websites are registered every day.
One of the best tips to get a successful domain name is to make it brandable. Such a name will help your website stand out from the competition and build its trust factor. Once you've got some domain name ideas, check their availability via a domain name checker.
Website owners can buy a domain name through a registrar. However, they need to renew their ownership regularly as domain registrations aren't a one-time purchase.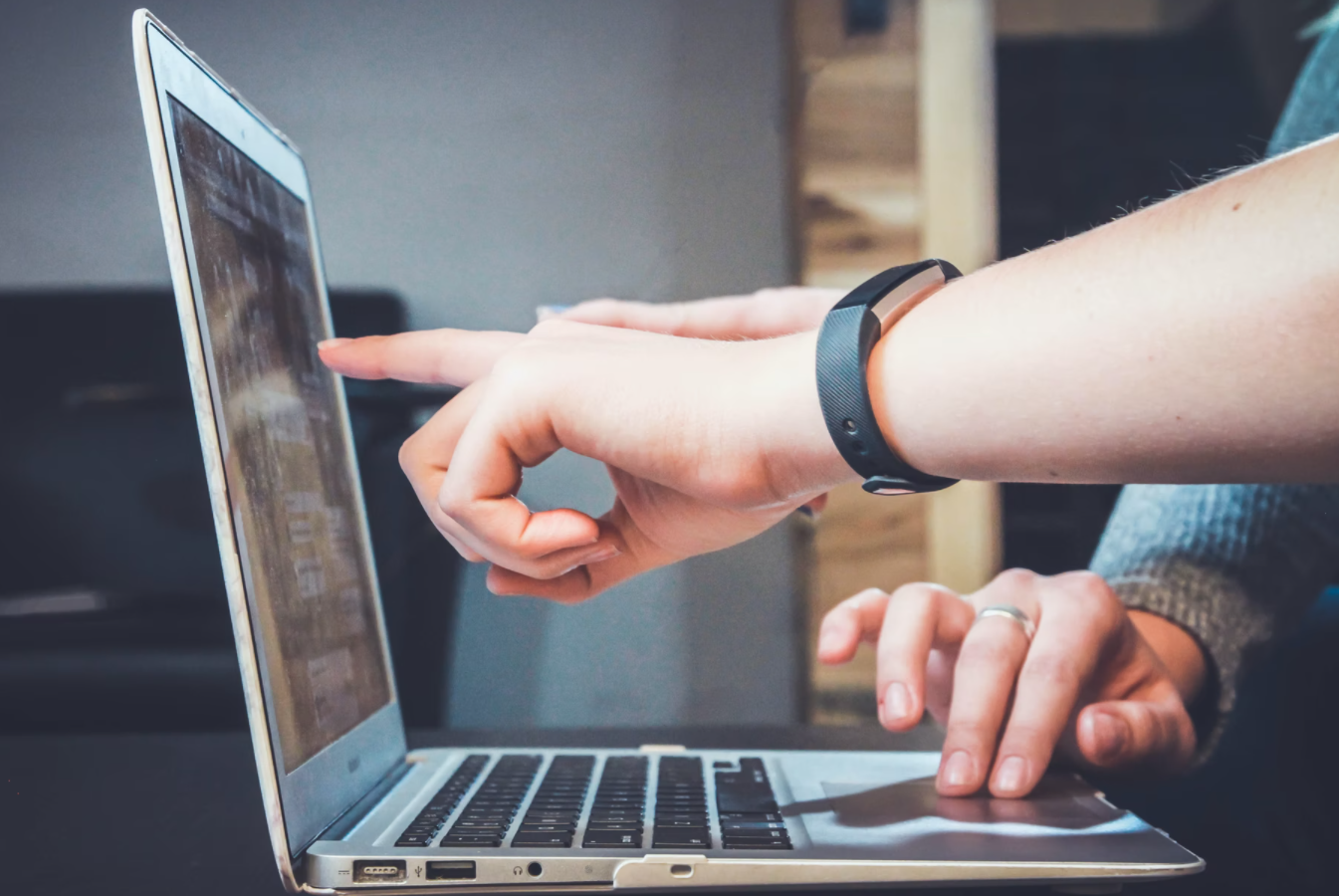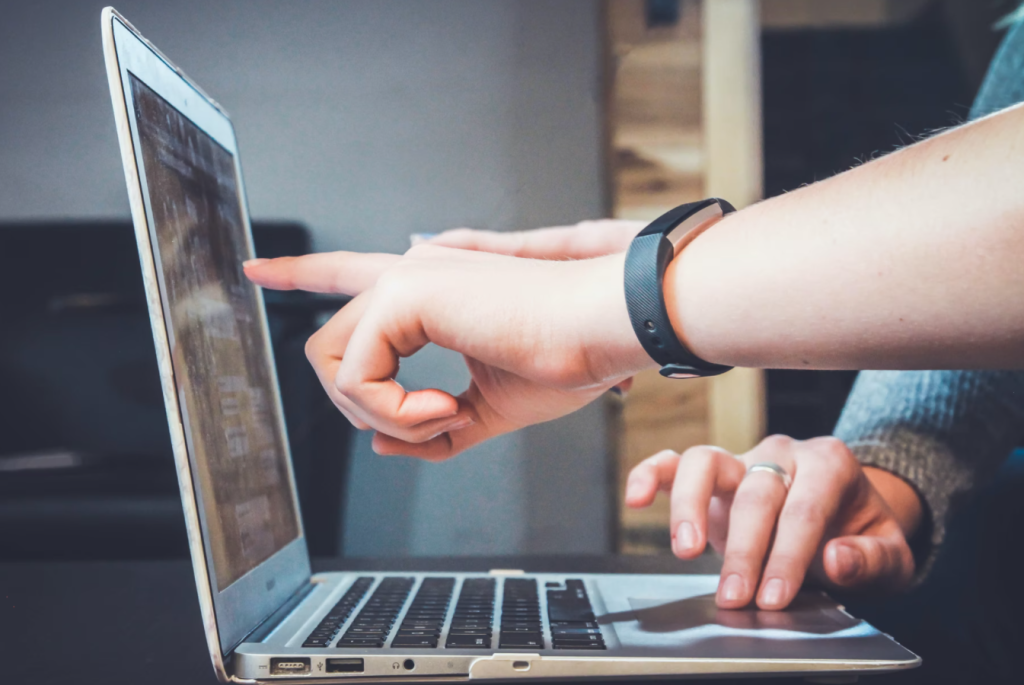 Web hosting enables users to launch their websites. Due to the vast number of service providers, choosing the best one may require extensive research.
Server reliability is a critical factor for getting the best hosting service for a website. For this, users need to check the server uptime and response time.
The former refers to the accumulation of time during which a server is fully operational. Opt for a provider that offers at least a 99.9% uptime guarantee. The latter measures how fast a server responds to users' requests. Anything under 200 ms is excellent.
2. Understand the Resources You Need
Aside from server reliability, website owners should also consider the hosting resources. They include CPU power, RAM, storage capacity, and bandwidth.
Let's dive deeper into each of them.
CPU Power
The central processing unit is a server's key component. It accepts users' requests, processes the information, and delivers it back to end-users.
CPUs have multiple cores; they affect how well a server can handle more than one request simultaneously. The higher the CPU core number, the better it will perform.
For a professional video website, 6-10 core CPUs should ensure excellent performance. That said, processor usage shouldn't exceed 80% of the available resources. Otherwise, you may experience a queue of tasks and a slower response time.
However, keep in mind that an excellent CPU can't deliver the best performance if it is bottlenecked by the accompanying hardware, like RAM and storage.
RAM
Short for random access memory, RAM enables a website to temporarily store recent web activities for faster retrieval.
For example, when a script is run on a user's browser, it is stored in the server's RAM. This way, the CPU has faster access to the information instead of having to access it from the storage.
If a website doesn't have enough RAM to handle users' requests, the 500 internal server error may occur, which users can see on their screens. Therefore, it's vital to know beforehand how much RAM you'll need.
The operating system, video content management system, and supporting applications factored together may take up approximately 2GB RAM. If you're building a blog site, this number should be adequate.
Opt for more RAM to cater to your video website requirements. You also need to factor in the expected number of traffic for more optimal performance during peak hours.
Storage Capacity
For better site performance, choose a solid-state drive over the traditional hard disk drive. Unlike HDD, an SSD has no physical moving parts. It replaces the HDD's spinning platter with microchips, resulting in faster loading times and lower failure rates.
Check the average size of your web pages to effectively calculate how much storage space your website needs. Most hosting providers offer up to 300 GB SSD storage, which should be more than enough to get a video website running.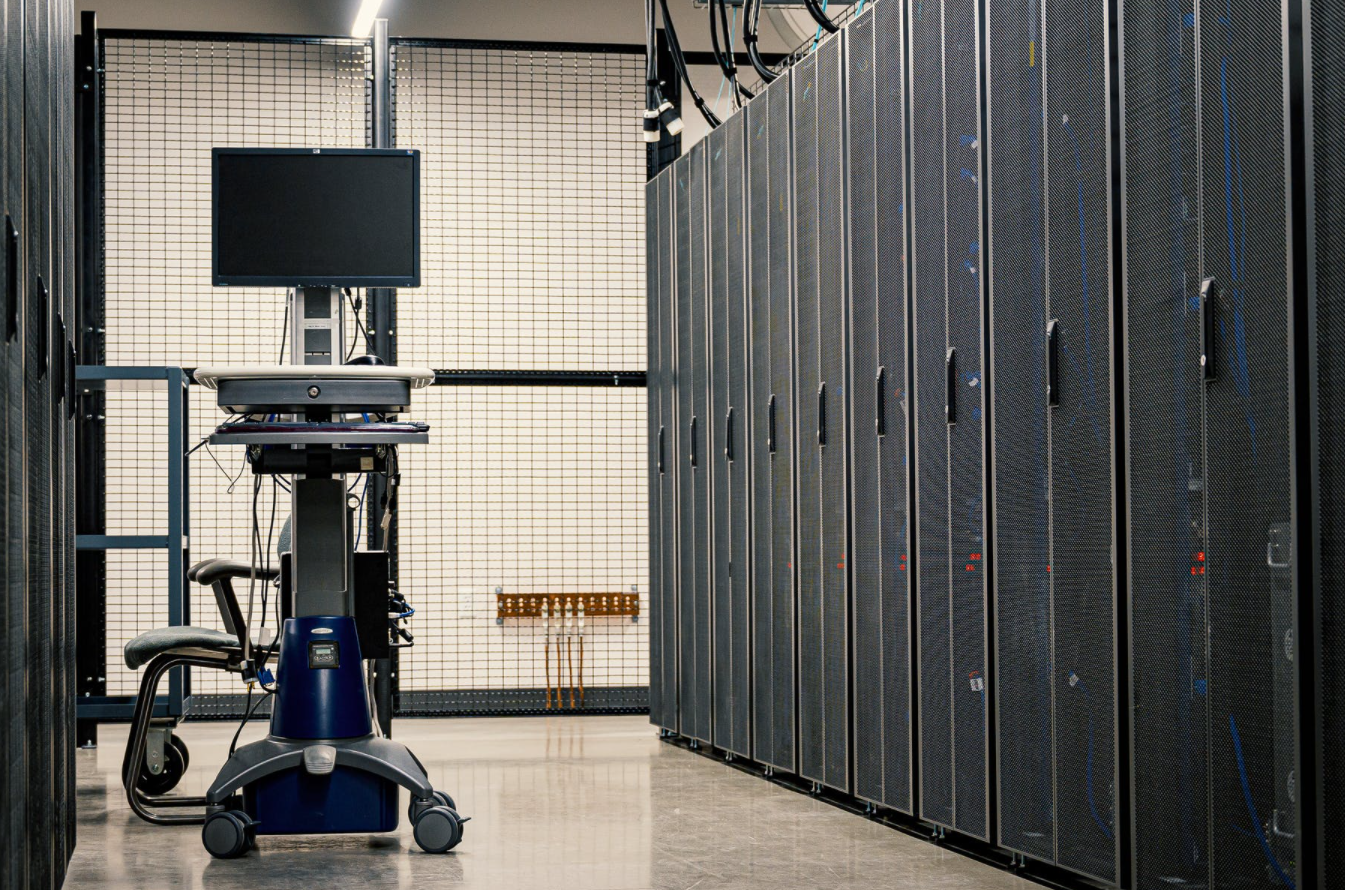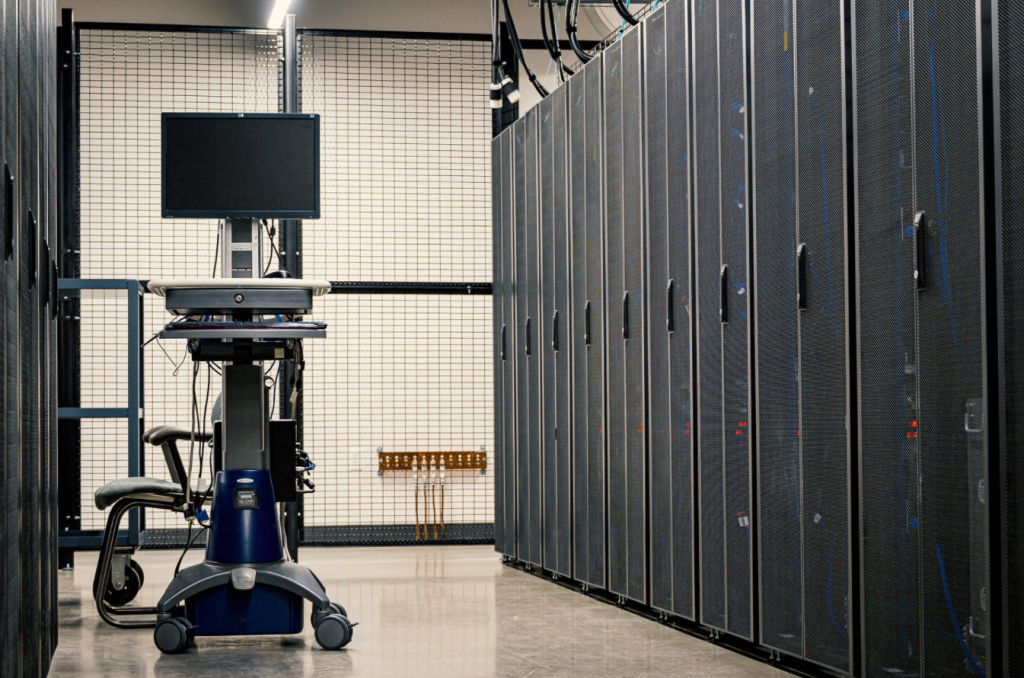 As the site grows, both content and traffic-wise, it's highly recommended to rent a dedicated server. Before upgrading to such a plan, make sure you have technical assistance – a dedicated server means managing the whole server independently.
To avoid cluttering up your storage, you may try embedding videos from an online video platform. Keep in mind that with every embedded video come unnecessary third-party scripts, which increase a web page's size.
Bandwidth
Often mistaken as speed, bandwidth refers to how much data a specific connection can transfer within a specified amount of time.
A video website may require a bandwidth of 13 to 25 Mbps for excellent performance. This can deliver full HD videos without buffering. However, site owners will need over 35 Mbps to display 4K videos on their websites. Remember that these figures are per one viewing session – if you expect higher traffic, your bandwidth requirements will grow exponentially.
A bandwidth calculator helps estimate how much bandwidth your video site requires. It factors bitrate, tune rate, expected viewers, and viewing minutes into the calculation. Keep in mind to always leave free room for additional loads.
If you want to launch a video website like YouTube, you may need to look at building an entire data center. This is because web hosting services often have strict limitations regarding server resources.
3. Pick Your Platform
Using a website builder and content management system are two popular ways of creating a website.
If you're a beginner, choosing a site builder can save time. Such platforms do away with the need for coding and replace it with drag-and-drop features.
Some of the best builders for video websites include Wix, Squarespace, Format, and Weebly. The last offers unlimited storage, which is perfect for a video website.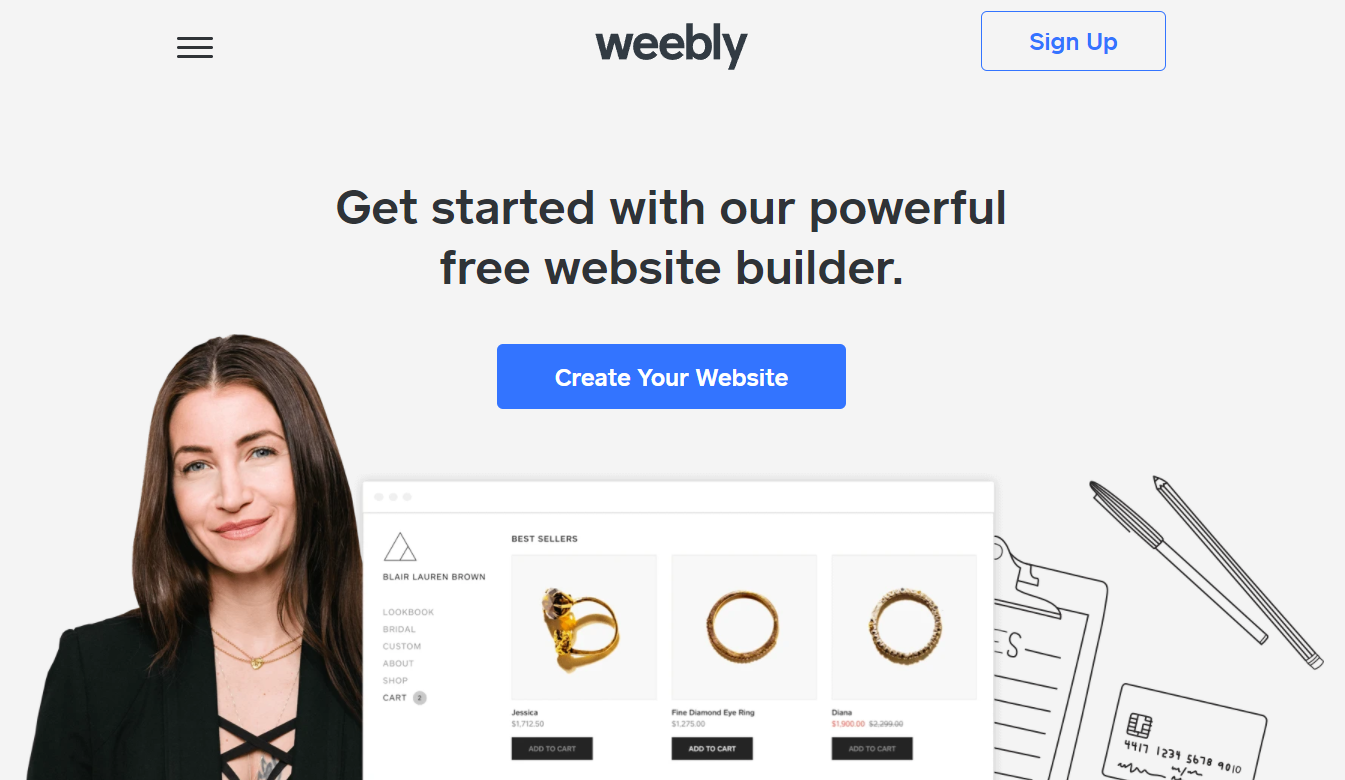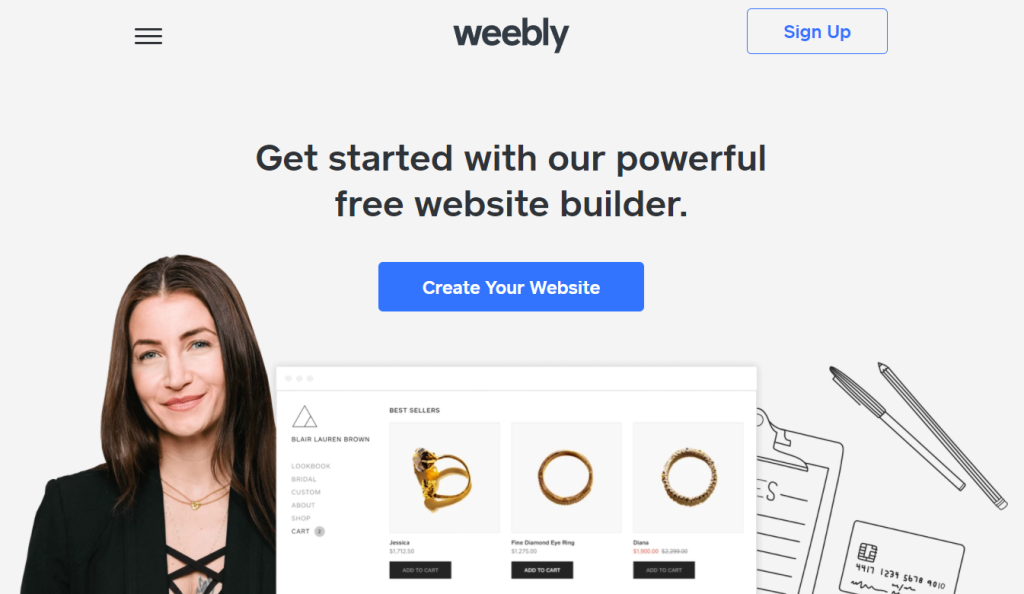 Source: Weebly
You can also go with a content management system (CMS). CMSs usually offer more flexible customization but require some technical knowledge. They also support third-party software integration for better performance and security. Powering 42.8% of all websites, WordPress is an excellent CMS to choose from.

You may also consider using an all-in-one social marketing platform that allows you to measure the results of your social activities, promote your content, and build marketing campaigns. In using such a tool, you will be able to streamline and automate many, if not all, of your video marketing processes.
4. Plan Your Video Content
Developing a video content strategy is vital for determining a clearer website's direction. Typically, the process involves:
Conducting audience research. It helps ensure that your videos resonate well with your target audience. For this, site owners can create a persona for the audience to identify the best video type and tone of voice to attract traffic.
Preparing a content map. Using the data that's been gathered, site owners can determine what video content to feature. Content mapping can also align the website's goals with the target audience's expectations.
Creating an editorial calendar. It's a visual outline of content creators' daily, weekly, monthly, and even annual workflow. Having one helps site owners plan the upcoming tasks, improve communication within a team, and get everyone on the same page.
Utilizing sitemaps. A sitemap contains a list of the website's content, providing a framework for what you will have on your website. Take advantage of it to align your web design with its content.
5. Customize Your Video Website
This stage is where the magic happens. Customizing a website lets the site owner play around with its color palette, typography, and layout. This is also when the brand's identity is built.
The perfect combination of design elements will attract a website's audience and keep them engaged. On top of that, it can improve user experience and prolong the site visitors' session duration.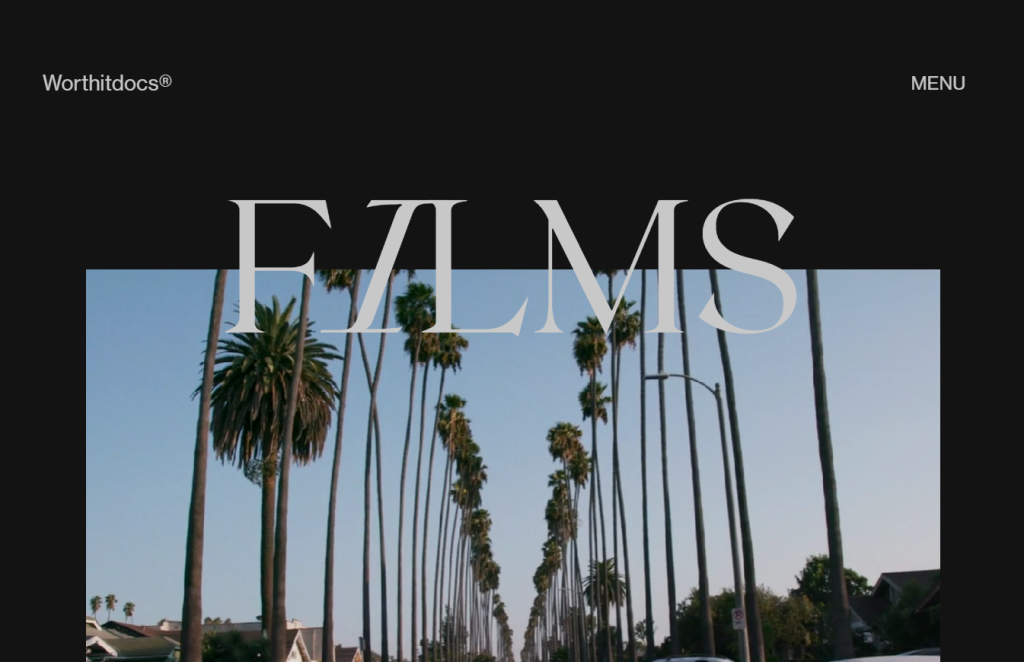 Source: Worthitdocs
For a professional video website look, using a minimalist design is the best choice. Employ abundant white space to balance out the colorful video thumbnails. This way, you'll highlight the important details, including calls to action, and site visitors won't overlook them.
In addition to that, video website owners should also prioritize optimizing their content catalog. By ensuring it's easy to navigate, site owners can expect higher engagement and a better user experience, boosting loyalty.
6. Upload Your Videos
After setting your website up, it's time to upload some content. Here are some things to consider when uploading videos to your new website:
Highlight the best content on your homepage. All the effort to get your website to rank on search engines and generate traffic won't pay off if users don't like your content. Emphasizing your best content is vital to improving user engagement.
Use compelling video titles. Be informative and stay away from using clickbait titles. Failing to do so may harm the user experience and attract the wrong audience.
Design professional thumbnails. Make site visitors want to click on your videos. Some of the most compelling thumbnails convey the video's subject clearly and are optimized for mobile devices.
Include descriptions. Incorporating them will help site visitors understand what the video content is about.
If you wish to allow users to upload their own content, including a custom dashboard they can do it from. Your chosen content management system may feature a thorough guide for how to upload videos – be sure to check it.
7. Promote Your Website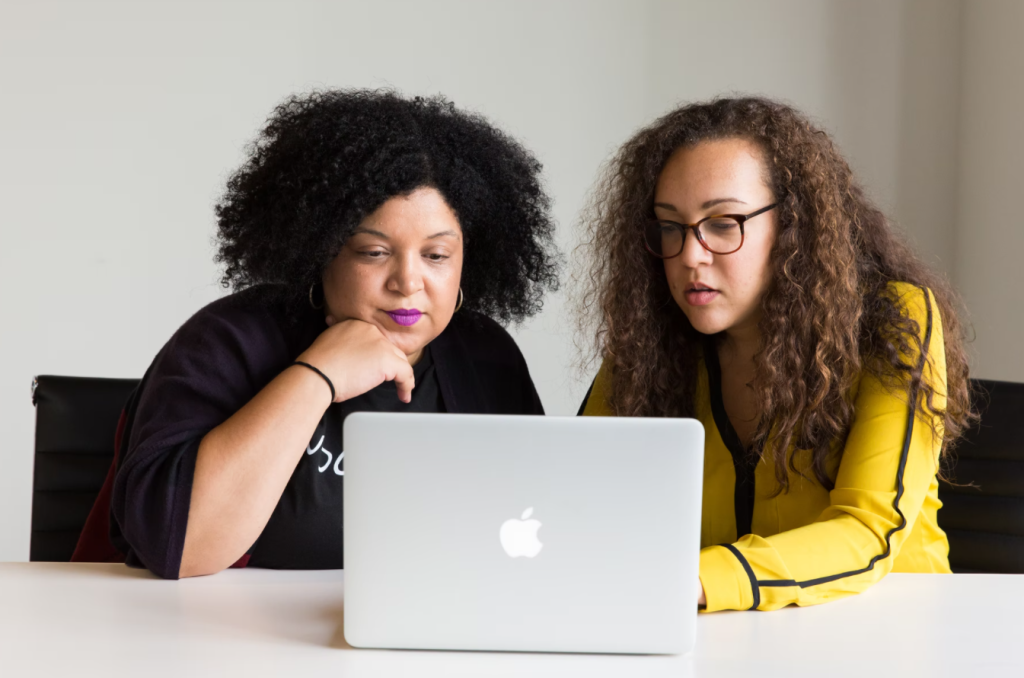 Once everything is set up, you're ready to spread the word about your new video website. As you're still at the early stages of your website development, employ these cost-effective marketing strategies to help your target audience find your videos:
Social media marketing. Apart from being user-friendly, social media platforms are free to use. On top of that, utilizing Instagram, Facebook, and TikTok can improve a website's reach. Be sure to check each platform's demographics to better target your audience.
Email marketing. This method requires site owners to grow an email list and send out promotional emails to newsletter subscribers. Start by providing a pop-up form on your website. Giveaways, contests, and referral programs are great ways to encourage users to fill out the form.
Guest blogging. This practice refers to writing blog posts for other websites in exchange for promotional activities. For example, gardening video website owners can write for home improvement websites and link their related video in the piece to get additional traffic.
8. Track and Measure Website Performance
Regularly tracking your video website's performance is vital to ensure its growth.
This way, you'll be able to determine what works and what doesn't with regard to the video content creation process and marketing campaigns. You'll also be able to make more informed decisions for future strategies.
Here are some metrics to track:
Average view duration. Shows how long viewers watch your videos. Keeping track of this metric enables video creators to determine the best length for their content.
Average completion rate. Measured in percentages, this metric illustrates how successful your videos are at keeping viewers engaged from start to finish.
Watch time. Refers to the total amount of time site visitors spend watching your videos. It measures audience retention, as high watch time suggests better engagement.
Re-watches. Tells video creators if their viewers watch an entire video all over again or only replay a specific part of it. This metric can help you find out which topics resonate the most with the audience.
Share statistics. The higher the number, the better the chance for a video to get viral. Keeping track of this metric also helps site owners see on which platforms their viewers share the videos.
Conclusion
Creating a successful website may seem like a daunting task. That's why we've come up with eight simple steps to follow to create and manage a professional video site. Here's a quick recap:
Purchase a domain name and a web hosting plan. The former refers to the website's address, and the latter is the service that will house the site. Be sure to use a domain name that will help users better understand the website's topic. Check the server uptime and response time metrics before going with a hosting provider.
Understand the resources. They include CPU power, RAM, storage capacity, and bandwidth. Calculate the requirements carefully to know what kind of hosting service you'll need for your video website.
Pick a website building platform. CMSs and website builders are the most popular options. If you know your way around CSS, HTML, and Javascript, go with a CMS. If you're a beginner, opt for a website builder instead.
Plan your video content. This process helps site owners ensure a clear direction for their websites. Conducting audience research is essential as it will affect what type of videos to feature.
Customize your video website. It's about adjusting the site's look and feel to create its branding. Some elements to take care of include color schemes, font combinations, and layouts.
Promote your videos. Social media marketing, email marketing, and guest blogging can help increase a video website's reach and engagement.
Track and measure website performance. This process provides insight into which website aspects need more attention and helps site owners make informed decisions for future campaigns.
The above steps may look like a lot of work. That said, if you execute them one after the other, you'll be able to create a functional and successful video website in no time.
Good luck!