UX Writing and Content Strategy: Their Roles, Explained
---
UX writing has been developing at the speed of light in recent years, which makes one wonder where it fits in an organization's content strategy. Many people think that the latter seems to be a much broader concept, so they ask where UX writing goes on the list of content priorities to know how to deliver the best experience to their customers. 
Content strategy is something that many online businesses – both well-established and startups – have and use to manage their content effort. In fact, having a documented content marketing strategy is a strong predictor of success, according to surveys. 
For example, a report from the Content Marketing Institute says that 59 per cent of the most successful marketers have a documented strategy while only 18 per cent of the least successful can say the same. On the other hand, UX is a relatively new concept that has different goals. 
In this article, let's explain both concepts as well as the interaction between them so you know how to create user-centred content. Also read the UX strategy guide in the Ramotion blog.
Content Strategy and UX: Explained
Let's begin by giving you a definition of content strategy.
Content strategy guides the creation, distribution, and management of content on websites, applications, and other digital products. These activities seek to assist to achieve marketing goals (generate more leads, increase sales, etc.) for an organization. 
Obviously, there's a lot of work involved in the creation and management of a content strategy, but its ultimate goal is to create something that the target audience will find useful and helpful. Customer-centeredness is really an overarching theme here, as salesy content has already become a thing of the past. 
So, one could argue that content strategy brings organization and structure to one's content effort, which is important for being consistent and avoid a lot of mistakes. 
Now, with that in mind, let's move on to UX writing.
Simply explained, UX writing is defined as a copy written specifically for:
Improving the experience of users of digital products such as websites and apps

Helping them with completing a task they have for a digital product. 
On top of that, UX writers also need to make sure that the copy they write is consistent with a brand's voice and contributes to the overall marketing goals. They do so by working closely with product design and marketing teams and collecting information from them that helps to ensure that the copy is user-centred. 
Content Strategy and UX Writing: Differences
So, now the picture becomes a little clearer. Even though it seems that the two have similar goals, they are definitely not synonyms because:
A content strategist and a UX writer have different jobs
The job of the former is to develop a strategy that ensures content consistency, organization, and user-centeredness while the latter's main goal is to write copy for digital products to help people use it easily. 
Content strategists may not create content
"While UX writers are responsible for writing copies, content strategies are often not in charge of the content they plan," explains Diana Adjadj, a senior writer from Studicus. "For example, they can create topics for blog articles as well as the posting calendar, but the person implementing this strategy would be a content writer or copywriter." 
Content strategy isn't always about a digital product
Since helping with using a digital product is one of the UX writers' main priorities, the UX copy is always about the product. On the other hand, even though content strategist take digital products into account when creating content plans, the strategy's goals often relate to an organization's marketing objectives.
Content strategy has more to offer
UX writing typically includes copies created for websites, applications, and other digital products – this means notifications, 404 pages, menus, titles, subtitles, forms, error messages, etc. – while a content strategy's arsenal is more diverse. 
A typical content strategy involves a wide range of content types, including illustrations, images, infographics, charts, diagrams, spreadsheets, so it goes beyond just text; moreover, it also requires texts for white papers, eBooks, blog posts, guides, industry reports, emails, videos, and social media. 
Given the amount of work involved in content creation, content strategists and marketers often use writing, editing, and proofreading tools like Grammarly, Trust My Paper, and Hemingway Editor, which is something that UX writers can't do. 
Content Strategy and UX Writing: Similarities
Content Strategy and UX Writing Produce User-Centered Products
One thing that the two have in common is that the final outcome is always user-centred. While they approach this matter differently, content strategists and UX writers seek to place a user's interests at the centre of their projects. 
For example, a content strategy may include how-to articles and other textual pieces explaining how to accomplish something by taking specific steps. Similarly, UX writers make sure that their copies help users by guiding them. To be able to provide such a copy, they need to do a lot of work, including research, collaboration with web designers, making prototypes, and testing their usability. 
Content Strategists and UX Writers Need to Consider Brand Voice
Whether it's a blog article or a guide on how to use an app, any content produced by a company is always perceived as its voice. Since an inconsistent brand voice is a sure-fire way to lose an opportunity to resonate with potential customers, consistent branding through content is taken very seriously by companies today. 
That's why regardless of what type of message has to be created, content strategists have to make sure that it's consistent with an organization's communication style and vision. Similarly, UX writers also have to follow this requirement and use a consistent tone and voice. 
The Summary
The focus on a customer/user's needs and expectations is essential for both content strategists and UX writers, which means that they have similar goals. However, the content strategy focuses on planning and managing content – not just text – for a wide range of digital communication channels; UX writing focuses on creating textual copies for digital services and products to make them easier to use. Therefore, the content strategy includes a broader plan for messaging. 
To achieve UX goals, writers use the guidelines developed by content strategists. As it was described above, UX writing also has to comply with a brand's communication style, tone, and voice, so it uses content strategy information to create a clear and simple user interface. 
So, it's clear that UX writing is an important part of content strategy because it takes care of the people who have found your digital products after the strategy helped to attract their attention. A content strategist's job is thus more diverse and tactical because they have to think about how to represent a company on the market and which content to use to achieve marketing goals. 
That's it, hopefully, this article has given you a good explanation why UX writing and content strategy are two different concepts and inspired you to look for ways how to combine their collective power, which is without a doubt the best way to go. 
In other words, aligning the creation of a content strategy and UX writing gives you have the best chance to create a consistent online voice of your brand. This explains why so many companies strongly encourage collaboration between marketing and UX teams. 
About the Author: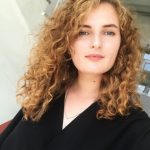 Kristin Savage nourishes, sparks and empowers using the magic of a word. Along with pursuing her degree in Creative Writing, Kristin was gaining experience in the publishing industry, with expertise in marketing strategy for publishers and authors. Now she works as a freelance writer at 
GrabMyEssay
. Kristin runs her own 
FlyWriting
 blog.
---