Turning Your Landing Page Experience from Below Average to Excellent
---
If you're a digital marketer, you know that website optimization or on-site SEO is as crucial as running paid search campaigns. Converting site visitors is always the goal. To do that, you need to get people to click on an ad, go to the website, and hopefully make a purchase.
On-site SEO involves optimizing different vital elements on a website to improve its visibility and ranking on search engines like Google. Optimizing a landing page for a better user experience is an essential subset of this digital marketing tactic.
Landing page experience is the gauge for a well-optimized landing page, so it's essential to understand what it is and how it can give your website that much-needed boost.
Defining Landing Page Experience
Unlike the homepage (or any other page on a typical website), a landing page is stand-alone. This is the page you send customers to after clicking on an ad. It has no navigation and typically serves a specific purpose, such as getting visitors to join a contest or sign up for an email newsletter.
So what then is landing page experience? It refers to the quality of the experience that a customer has while they are on your website.
Say you have an e-commerce website that sells sunglasses. You're having a sale on a particular style that's not selling so well. You then create a landing page where site visitors can use a coupon to get 20 percent off on a pair of these sunglasses and set up ads so people can get this page.
The easier it is for customers to get a pair of these sunglasses and find their way to the shopping basket, the more likely they'll complete a purchase. Same goes in starting your own Tshirt business, one needs to have a user friendly online store. And that's what constitutes a remarkable landing page experience.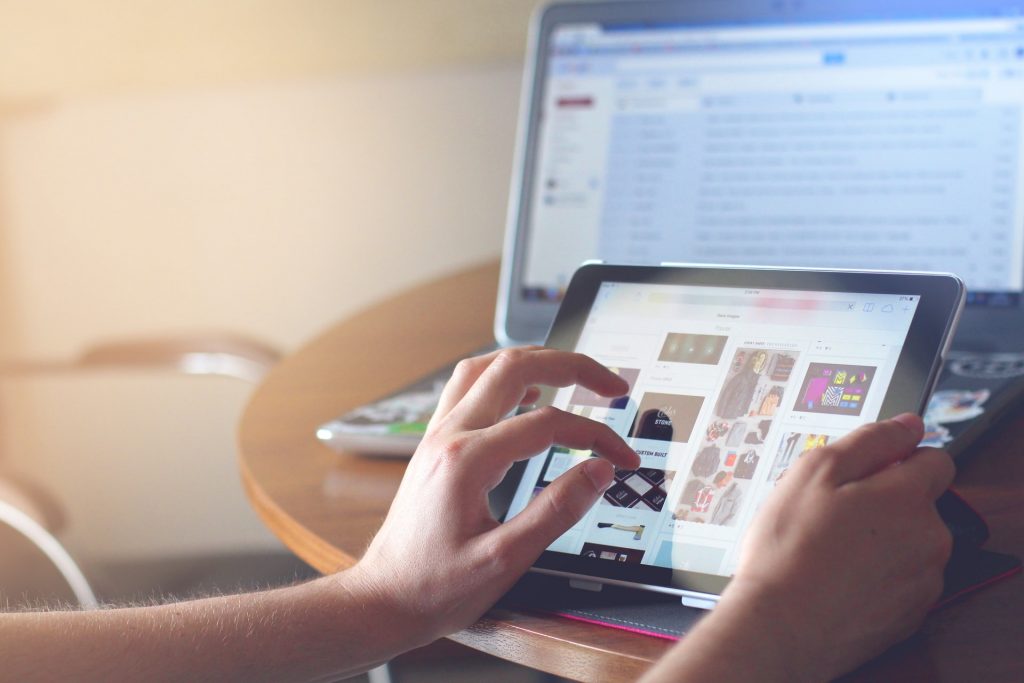 Landing Page Optimization Is Crucial
Using Google Ads, you can expect landing page experience to impact your ad rank position, quality score, and overall ad cost.
Let's go back to that example of the landing page for on-sale sunglasses to put that into perspective. If the visitors on that page are always leaving without making a purchase, this may cause your ads to show less often or not show up at all.
Based on the scenario above, it becomes easier to understand how crucial it is for your landing page to be properly optimized.
With that, here are some specific ways your landing page optimizations can affect your overall ad budget and performance.
Bounce Rate
When you have a landing page tailored perfectly to a specific audience, the more likely it is for these people to linger on your website. A highly targeted landing page lets you maximize your conversions, while reducing your cost per click (CPC).
Ad Position
The algorithm Google uses makes it so that it knows when users are finding your landing page more relevant than others. That said, you increase the chances of your ad showing in a higher position by providing more helpful information and a better website experience.
Quality Score
The landing page plays a significant part in how Google Ads calculates your quality score. For example, selecting highly relevant keywords for your landing page will bump up your quality score. When you improve your quality score, this helps your ads rank higher and results in you paying less per click.
Links and Authority
Site visitors are more likely to share relevant and engaging content they come across with others. Take advantage of the data that Google provides to guide you in crafting the best possible content for your landing page. When done right, it could result in greater brand exposure for you at zero cost.
Landing Page Best Practices
Relevance
Make sure you're sending users to a relevant landing page. Direct them to one that has tailored content. That way, they don't have to click around to find the content they're looking for. You also need to make sure that everything matches. Use the same keywords and calls to action across all of your ads and landing pages.
Trustworthiness
Be honest about what you're offering. That includes being upfront with any fees that a customer might be charged. Often, the landing page is the first impression that a customer will have of your business. This is why it's essential to be transparent by providing clear, comprehensive information.
Easy to Navigate
Your potential customers want something fast and easy. And navigation plays into those requirements. So make sure visitors will not have difficulty achieving those desired actions on the landing page you've sent them to.
Make your landing page copy more organized and easier to digest by using lists or bullet points. See to it that every call to action button is large enough, so they're easy to spot. Lastly, make sure to test your landing page. Check how it works on mobile devices using the Google Test My Site Tool.
Reliability
A slow load time can hurt your chances of getting as many eyeballs and conversions through your landing page. You need to make sure this page loads as quickly as possible, preferably in two seconds or less. PageSpeed Insights is another helpful Google tool to determine whether your page is up to par.
Provide a consistent experience as well on your landing pages. The same brand experience should be had by all users, regardless of the device they're using to view your page. You can achieve this in two ways: creating a mobile-optimized landing page to use with your mobile ads and designing your site to be mobile responsive.
Avoid using pop-ups and flash ads too, as these are often hard for web crawlers to read. You could also risk making the Google Ads system think that your page doesn't offer relevant content.
Summary
Landing page optimization is a crucial subset of on-site optimization. Your goal is to always give the users what they want to convert them into paying customers.
Landing page experience is the measuring factor you use to know whether you have an excellent landing page. A high landing page experience rating will positively impact your overall ad performance and reduce ad cost as well.
---