Top 8 Ways to Prevent Website Hacks
---
You're right if you're often afraid of your website getting hacked. WordPress reports up to 90,000 hacking attempts on websites hosted on their platform every minute. Even though you think your site doesn't have anything worth hacking for, attackers have multiple reasons why they target any site.
Thus, compromised website security makes it necessary for website owners to invest in their security. This article will give you some of the best ways to consider when looking to prevent website hacking.
Here're the things you need to do.
Keep software up to date
You will receive updates from your web host and other plugins regularly. Most of the updates you will receive will directly impact your security, and that's why you need to be keen to install them. The mistake most website owners make is putting off updates for too long, thus creating security holes.
An outdated website or security software makes your website vulnerable to attacks. Many reports indicate that this is the biggest reason why websites get hacked. You should, therefore, install updates immediately; they're available to keep your site safe.
Install security plugins
Security plugins are vital for any website that's keen on online security. It would help if you considered building your website with a content management system, as many of these systems come with security plugins. The best thing about these plugins is that they can prevent even the most sophisticated hackers.
You can also explore other reliable options like SiteLock. The best thing about this option is that it guarantees you protection from hackers, malware, etc. You can also invest in a web security tool like an SSL proxy to ensure that hackers cannot compromise your system.
Check your passwords
Source: Pixabay
It could look easy, but a password can cost you your website or critical data. Even though you need to use a password that you can easily recall, you should make sure that it is easy to guess. Hackers use basic data to guess passwords, and you're vulnerable if yours relates to such information.
Your password needs to belong and should include numbers, letters, and special characters. Besides, you should ensure every password is strong enough if you will have more than one user. That way, you'll prevent data leaks and any other things that could affect your site.
Watch out for SQL injection
SQL injection attacks have also become too common in today's online environment. As a website owner, you need to ensure that there's no possibility that anyone will access your data. These attacks involve using web forms or URL parameters to gain access to your network.
Thus, you need to be always on the lookout if you are to secure your website from SQL injection attacks. Remember, attackers using this method have sophisticated technology and tricks. You can easily beat them using parameterized queries that are usually easy to implement, even for beginners.
Use HTTPS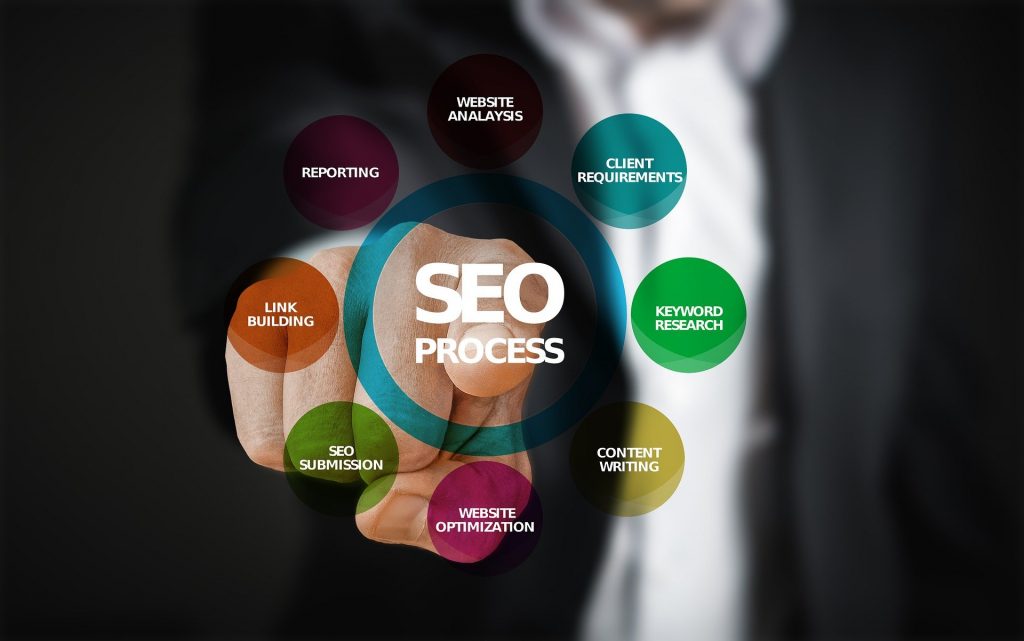 Source: Pixabay
Internet users are becoming more informed than they were a couple of decades ago. Now people do not submit vital information to websites that don't have lock images in the address bar. Visitors will click away from your site if it lacks this feature, and hackers will see an opportunity to exploit it.
It will help if you can invest in an SSL certificate for your website. People will trust your site and submit critical information if it has the lock sign on it. Besides, you will protect your client's information from hackers who can steal and use it.
Invest in automatic backups
All the tips in this article will not guarantee 100% protection even if you implement them correctly. You need to prepare for the worst scenario if hackers bypass all the security features you've placed on your site. You can ensure that they do not access your data even after hacking successfully.
Investing in automatic daily backups is the best thing you can do. Besides protecting you, it will give you the peace of mind you desire to go about your daily activities. You can also manually back up your data to the cloud if you can't afford automatic backups.
Auto logout inactive users
Websites with multiple users can be highly vulnerable to attacks. Sometimes one user may leave the system unattended with their account still open. Remember, a hacker can be anyone, and someone can get unauthorized access and change the logins or transfer important data to an external device.
You can prevent this by having an auto-logout feature on your website. This method logs a user out within a few minutes of inactivity, thus preventing anyone from accessing the site. The legitimate user can log in again when they want to use their account.
Implement 2-factor authentication
Many website owners are implementing this method on their websites. It has gained popularity because of how effective it has been in preventing attacks and hacking attempts. Users looking to log in to their accounts have to use a one-time pin generated by the system. You can configure the system to send it to their emails or phone numbers.
The best thing about this method is that it verifies users before they access the system. It is also easy to use and will keep your website secure from malicious people attempting to gain unauthorized access. It would help if you thought about implementing it on your site.
Conclusion
Those are some of the top ways that you can prevent website hacking. The digital world has become risky, and there are vulnerabilities all over the internet. Both website owners and users need to be careful about where and when they submit their private information, as it could end in the wrong hands.
But then, website owners have the most work to do regarding security. Thankfully, you can secure your business data and client data with these important tips. They will help you keep hackers out of your system and also make your website trustworthy for your clients.
---