Top 7 of the Best SEO Tools to Audit Your Website in 2021
---
In a sea of SEO audit tools, don't get lost by the advertisements you see on Google. WE have compiled the list of best SEO tools to make your website reach the stars, well if not stars, at least let's make it reach as many humans as possible?
Searching for tools to audit your website can be overwhelming. So let's begin with a structure. Know what your website needs most and you can use tools that help in that specific area of auditing. Not all tools provide all the services. It's salient to know where your website lacks and use tools in accordance. 
Knowing how to do an seo audit plays a crucial role in understanding which tool you need.   
Ahrefs
In the sea, Ahrefs is a very big fish. One of the most popular, and for good reason. It is a high-end web crawler. It can give you the detailed information in a matter of minutes. That's how fast and exceptional Ahrefs is.
All of this data will help you make changes to your SEO strategy and implement advanced approaches for your website.
A few key features of Ahref:
Competitive analysis — discover the exact keywords your competitors rank for
Web monitoring — get mention alerts, backlinks, and keywords in real-time
Rank tracking — track both website and mobile keyword rankings
Backlink research — recognize all backlinks and SEO metrics
Content research — find the best content to increase traffic and grow sales
keyword research — get relevant keywords for your niche and good recommendations for new keywords
Ahrefs has four plans Standard, Lite, Advanced, and Agency. Plans begin from $99 per month.
Google Search Console
A lot of Google's tools are usually free. And Google Console comes under that category! Who doesn't love a free tool right? Well, not only is it free, it is a pretty high standard and provides a lot of insight for your website. What's even better? The data comes directly from Google, the search engine everyone wants to rank 0 on, am I right?
Google Search Console debugs, monitors, and optimizes your website – you don't need to know any kind of code to use the Console.
A few key features of Google Search Console:
Optimizes keywords that your website currently ranks for
Recognizes crawl errors on your website
Check how mobile-friendly the website is
The number of web pages that Google has indexed from your website
Metrics like clicks, impressions, average click-through-rate (CTR)
SEMRush
An industry leader for over a decade, SEMRush boasts of over 40 intel tools. They specialize in competitor intelligence, paid ad research, content optimization, rank tracking, social media monitoring, and keyword research. These are just a few of their SEO tools.
For audits, SEMRush offers a site suit where it crawls your website and flags issues of internal linking, CSS, Javascript, AMP implementation, metatags, SEO content, page loading speed, website crawlability, and more.
A few key features of SEMRush:
Can reveal up to 130 technical and SEO errors
Displays SEO audit results in intuitive graphs
Use social media publishing tools
Research appropriate keywords
Analyzes your traffic along with your competitors
Identifies the best keywords for your PPC and SEO optimization and campaigns
Explains DA and performs deep link analysis
SEMRush has four plans Pro, Guru, Business, and Custom starting at $119 per month.
Google Analytics
Google analytics has a paid version too, but with its free version you can carry out a large variety of SEO audits and optimizations. Paired with Google Search Console, this duo can be best for SEO audits, it will bring all your data to a single place for an uncomplicated experience.
Google Analytics tracks and reports website traffic, currently as a platform inside the Google Marketing Platform brand. Google launched the service in November 2005 after acquiring Urchin.
A few key features of Google Analytics:
You can compare organic traffic vs non-organic traffic
Removes spam traffic – this helps because it makes your website more credible, consequently giving you a better ranking on SERPs.
Determines engagement metrics on each page of your website. It also displays page exit metrics, as well as acquisition, behavior, and conversion of landing pages.
Identifies traffic sources that led to the most sales or conversions for your business.
Google Analytics costs $150,000 for a year, but the free version is pretty sufficient for marketers and personal use.
Screaming Frog SEO Spider
With the concept of speed and comprehension in mind, Screaming Frog has created tools that are the fastest and dependable at the same time. Major companies like Disney, Dell, and Shazam are clients of the Screaming Frog. It is not cloud-based software, in fact, you have to download it on your computer to extract on-site data, audit SEO problems, and analyze results in real-time.
A few key features of Screaming Frog SEO Spider:
Assesses page titles and meta descriptions
Consolidates Google Analytics, Google Search Console, and PageSpeed Insights APIs
Gauges internal linking and URL structure
Discovers broken and 404 error pages
Finds out duplicate content on the website and revaluates it
Screaming Frog SEO Spider has a free version and the paid version starts from £ 149 per month.
Moz Pro
Moz Pro is a channel of SEO tools that directs you to help increase your traffic, rankings, and visibility across search engines. It is an all-around SEO tool, which caters to all SEO problems. It crawls the web, gathers the data, and compiles it into actionable reports. The best feature about Moz Pro? It's absolutely automated. This helps you focus on business and just come back to see your automated reports which you can build strategies on.
A few key features of Moz Pro:
Keyword research – optimizes and generates relevant keywords
It ranks your SEO strategy giving insight into what worked and what didn't
Fixes bugs on websites
Analysis of competitors websites to give you the best opportunities for link-building
Analyses backlinks, that mixes a combination of metrics including anchor text in links as well as estimated domain authority.
Moz Pro has Standard, Medium, Large and Premium plans, which start at $79 per month.
There are much more SEO tools that are available, but these are the best in case of overall functioning. These tools will help you navigate through your SEO puddle with ease and raise your chances of ranking higher on SERPs.
7 Seo Site Checkup
SeoSiteCheckup is an effective website that offers supercharged analysis and monitoring tools for making search engine optimization easier than ever! SEO Site Checkup is trusted by experts & professional SEO agencies in over 120 countries. With the help of SEO Site Checkup, one can use authorized SEO monitoring tools that automatically keep track of weekly changes in more than 30 SEO variables.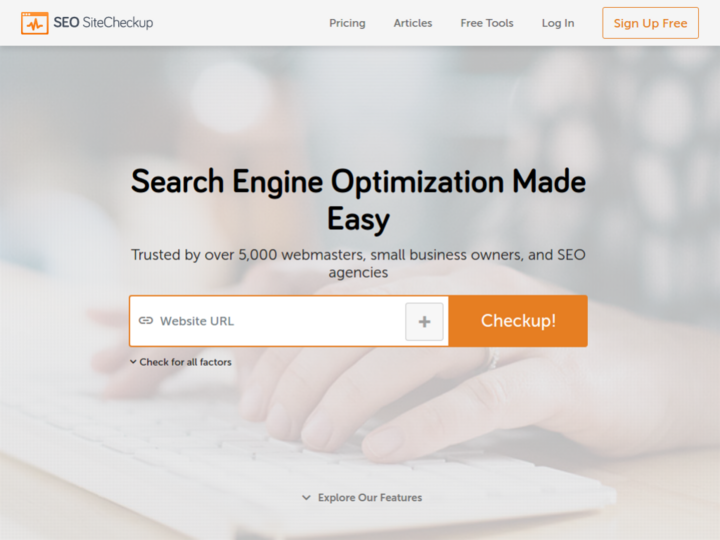 You can also get instant notifications if your SEO score changes. Furthermore, you can easily understand your competitor's SEO profile with the help of SEO Site Checkup, as it helps you make some improvements in your Search Engine Optimization strategy against the competitors. So what are you waiting for? Get a 14-day free trial of SEO Site checkup tools by registering yourself. SEO Site Checkup – a sure-shot way to stand out from the crowd and make your digital presence stronger!
About the Author
Semil Shah, Chief Marketer at Shrushti Digital Marketing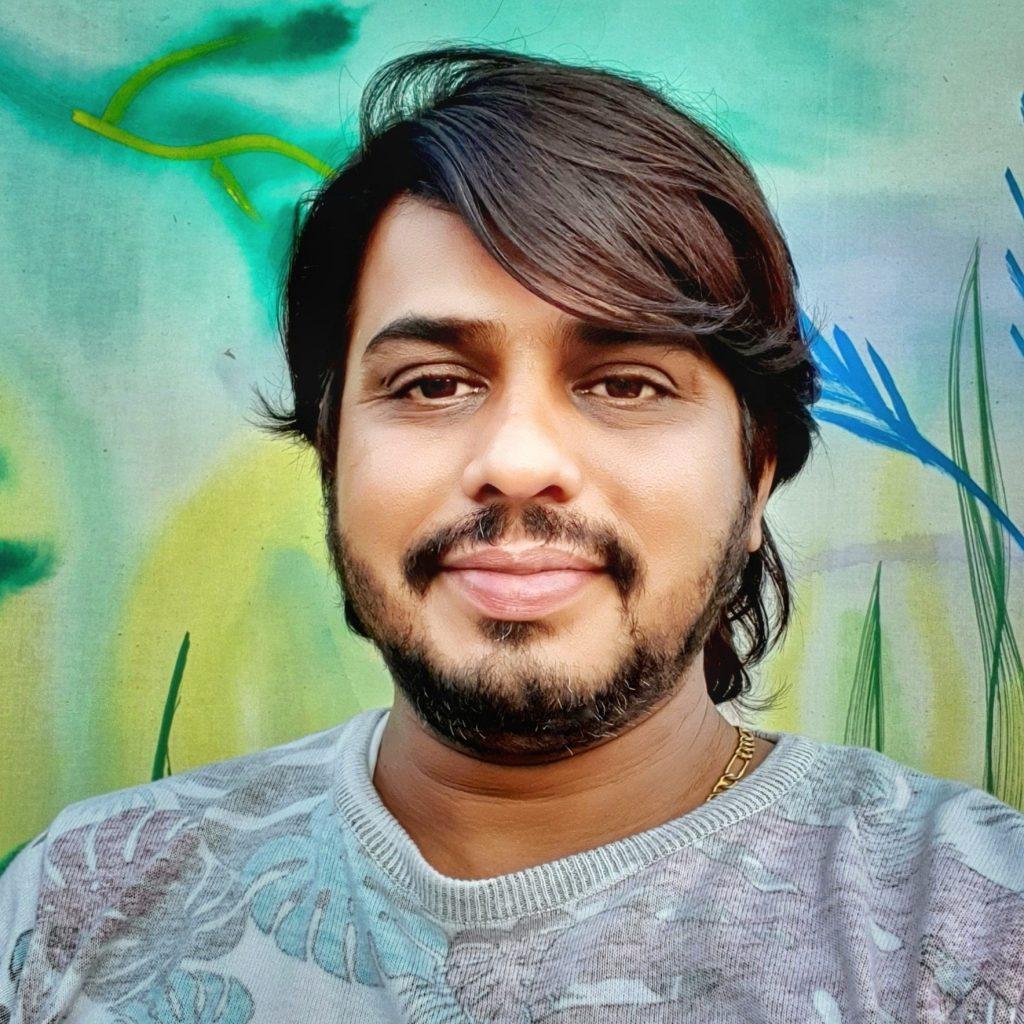 According to his team, Semil Shah can take any digital marketing profile to the next level. With over 15 years of experience in the SEO world, he is a certified SEO specialist, who mainly focuses on growing businesses. He is the Chief Marketer at Shrushti Digital Marketing. You will catch him either listening to podcasts or trekking in the jungle clicking some cool pictures in his free time.
Web: https://www.shrushti.com/
LinkedIn: https://www.linkedin.com/in/semshah143/
---