Top 5 Video Content For Social Media Marketing Campaign
---
Video plays a vital role when it comes to delivering information on social media. It contains visual and sound elements that people can perceive instantly, making it the best way to reach out to potential customers. Not to mention, social platforms are the perfect medium to present beautiful posts like videos.
Incorporating video content to promote brands is nothing new in the marketing world. In fact, many marketers have used videos because they can easily engage with viewers in a short time. Videos can quickly convey the message and address the point without leaving the audience confused.
In contrast, traditional marketing content like articles can be misinterpreted easily. People may misunderstand the wordy sentence and find it hassle to be fully aware of the information, especially when it takes them longer to receive the message. Thus, videos are the ideal substituent to grab informative or promotional messages.
However, not all types of videos can be a perfect solution to promote your brands. When it comes to running a social media campaign, you need to check which marketing video fits your business model.
In this article, you'll find the type of video content that is excellent to remake when running a marketing campaign.
5 Types of Video Content For Social Media Campaign
Social media relies on visually attractive posts, in which videos are part of it. Although you can make any video to engage with your audience, not every video can help you achieve your business goals. That's why it's essential to consider which video content will bring you the utmost benefits.
1. Explainer Video
If you're looking for a way to raise awareness about your brands or product, an explainer video is a great tool. This video includes all the things you need to convey to your audience in a compelling manner.
Explainer videos showcase your brand through stunning images and storytelling. They can be in the form of animation or live-action depending on what the brand needs. With a convincing narration, viewers are brought along the journey of your brand.
This type of video is great to hook the audience's attention in seconds, making it feasible to use on any occasion, including partner presentation and trade show. Moreover, its short-lengthed form allows viewers to understand messages concisely and quickly.
2. How-to Video
How-to videos or tutorials are among the insanely popular content on social media. This video lets people catch the information through a unique approach. How-to content also presents the step-by-step guideline that viewers can effortlessly follow.
Incorporating how-to videos on social media campaigns is an excellent choice as people can engage quickly with this type of video. It's especially best to use for spreading awareness about your product or service through a direct presentation.
Besides, tutorial videos can help you solve your customers' pain points through visual guidelines. When you succeed in addressing the problems and come up with the best solution, it's more likely people are going to love your video a lot.
3. Product Demo Video
If you need content to convince your leads, having product demo videos is a must. This video includes information like product features and benefits that you can offer to your potential customers. Product videos showcase all the things about the product itself in detail, making it a perfect tool to present to clients.
Including product demo videos is exceptionally best for when you have leads in hands. That's because leads are those who are already interested in your product. They just need a little convincing why they must purchase from your brand.
Product demo videos help them fasten the decision and increase trust in your brand. Incorporating this type of video into your marketing strategy will boost your chance of getting higher conversion rates.
4. Testimonial Video
Our society still depends on social proof before they decide to go further with specific products. Social proof offers an actual and trusted source that helps the audience consider which one will fit their needs or solve their problems.
Therefore, every business needs customer review videos as proof of the service. When you provide testimonials for potential clients, you indirectly show people how your product or service can benefit them effectively. Collect video testimonials will also gain more trust as there are proven reviews about your brands.  
5. Webinar
A webinar is the online version of a seminar where experts are sharing their knowledge with the audience. Many have thought that it isn't possible to use webinars to promote their brands because people often perceive it as an educational gathering.
While it isn't wrong, actually, many marketers have considered webinars a great marketing strategy. You can promote a free webinar talking about some issues, then inserting your product as an excellent solution, for that matter.
Or you can insert a special promo, like discounted vouchers, for the webinar attendees. That way, you can convince as many people as you targeted from the beginning.
Bottom Line
Video content is undisputedly an excellent marketing strategy to capture the audience's attention on social media. The five best video content above is great to promote your product effectively. The following infographic provides you a complete list of videos for social media marketing to check out other videos that work.

Author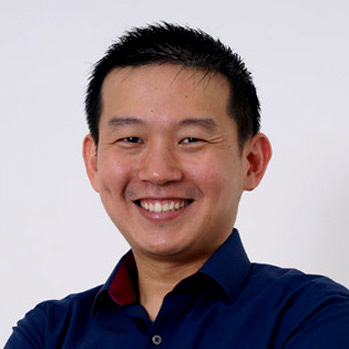 Andre Oentoro is the founder of Breadnbeyond, an award-winning explainer video company. He helps businesses increase conversion rates, close more sales, and get positive ROI from explainer videos (in that order).
Twitter: @breadnbeyond
Email: andre@breadnbeyond.com
---