The Real ROI of Influencer Marketing: Everything You Need to Know
---
With social media playing a major role in marketing campaigns, influencer marketing has become popular. From advertising a product to creating a positive brand image, influencers can help brands in many different ways.
So, it's no surprise that big brands are paying millions of dollars to work with influencers. According to a study, advertisers spent over a billion dollars on influencer marketing on Instagram in 2017 alone.
With so much money involved, it's obvious to wonder if brands are getting a healthy ROI from influencer marketing. Here are a few factors that you should look at when calculating ROI:
1. Sales
Influencers can accelerate your sales with just one promotional post or video. You can easily calculate this by comparing the amount invested against the revenue generated. If you play your cards right, you could get huge returns.
According to a study, for every $1.29 spent on beauty influencers, marketers earned $11.38. No other form of advertising can get you such high returns so easily.
2. Audience Reach
One of the biggest advantages of collaborating with influencers is that you can easily tap into their networks. It can help your product reach a much larger, highly targeted audience. With that, you can improve your brand awareness and brand visibility as well.
An influencer backing your product can pique the interest of their followers towards your product.
Frozen foods retailer, Iceland Foods reaped the benefits of influencer marketing through their "Power of Frozen" campaign. Their videos had a retention rate of 55% on Facebook and 59% on YouTube after collaborating with influencers.
3. Brand Perception
Influencers can change the way consumers perceive your brand. Product reviews and tutorials can help in creating a positive brand image.
This sort of ROI isn't tangible right away. But over a long period of time, it helps the brand immensely. Iceland Foods saw their approval ratings jump up 70% after collaborating with influencers.
4. Engagement
You can also expect to see better engagement on your social media posts and website after collaborating with influencers. The number of likes, shares, and comments on the posts can help you track engagement in a better way. A good engagement rate can help you build brand awareness and increase conversion rate.
To find out more about the ROI of influencer marketing, check out the infographic below.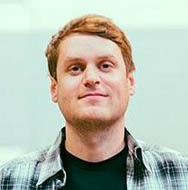 Brandon Brown is the CEO of Grin, an influencer marketing software solution for brands.Grin's software helps customers identify, recruit & activate the world's most engaging influencers. Prior to Grin, he led marketing for the #1 energy drink market in the world, Los Angeles & Orange County, at Red Bull North America.
Facebook: https://www.facebook.com/GrowWithGrin
Twitter :https://twitter.com/GrowWithGrin
Google+ :https://plus.google.com/114358278913521523463
YouTube Channel :https://www.youtube.com/channel/UCT-3pHQHoSz8zw7bCZxMcRQ
---