The Pros And Cons Of Popular Law Firm Digital Marketing Strategies
---
Digital marketing strategies require a lot of time and effort, which is challenging to balance with running a law firm. Although most digital marketers prefer running multiple strategies at once, you don't want to waste time on a complicated strategy that might not work for you.
So, before you start planning and implementing new law firm marketing strategies, it's best to consider the pros and cons and see what you're working with.
1. SEO
Lawyer SEO is a great tool to find organic traffic and lead generation. With the right keywords, you'll be able to climb up the SERPs rankings, which is great exposure for your website and your law firm.
SEO Pros
SEO is accessible even for small law firm marketing strategies. There are a lot of free online resources and tools to get you started. There are also a lot of excellent paid tools and services for more advanced SEO plans.
Unlike most strategies, Lawyer SEO is also a sustainable one. Your pages can rank high and stay there for a really long time, giving you a steady flow of traffic from your target audience.
SEO Cons
There are a lot of aspects to Lawyer SEO. Not only do you have to optimize and manage your website, but you also have to implement off-page strategies like building your backlink profile.
Not to mention, algorithms and ranking factors can change over time. For example, the most important ranking factor used to be just keywords, which led to people stuffing keywords into their pages to rank. However, search engines are better at detecting spam, keyword stuffing, and irrelevant content, so SEO marketers must adjust accordingly.
So, if you're going to implement Lawyer SEO, you need to pay attention to these things and regularly monitor your strategies. That said, you can hire a law firm SEO agency to help you manage everything for you.
2. Content Marketing
Instead of posting ads to hopefully find interested people, content marketing focuses on creating targeted content to attract an audience. You could do this through legal blogging, newsletters, white papers, and other types of law firm digital content that audiences can consume.
Content Marketing Pros
In content marketing, you're attracting people through high-quality content. So, for example, if someone finds your legal blog on Personal Injury Claims, they will also be introduced to your law firm and your website.
Remember, people who are actively looking for the content you create might already have some interest in the law, filing claims, or finding a lawyer. Creating high-quality content also builds trust by showing off your knowledge and skill as a lawyer.
Content Marketing Cons
You need to develop valuable and optimized content for content marketing to work. If your content is lacking in information, hard to read, or riddled with factual and grammatical errors, people won't be as interested or trusting in your law firm.
For people to find your content, you need to optimize it for search engines and promote it on social media. Since Google and other search engines prefer regular posting high-quality content, you also need to make sure you're consistently publishing new content.
This means you need to invest a lot of time and energy into creating content regularly. Otherwise, it won't be as effective. But, of course, if you can't find the time, you can always hire a legal content writer to help you.
3. Email Marketing
Emails aren't outdated. In fact, people still regularly use it for work, school, banking, and social media.
Email Marketing Pros
Email marketing is a great way to keep in contact with leads even after they've left your website. You can send them more content, exclusive guides, law firm updates, and event announcements.
You can also use this as an opportunity to pursue and follow up on warm leads and answer inquiries. After all, if you've hooked them into subscribing to more exclusive content, then they're likely already interested in what your law firm's email list can offer.
As long as it's optimized with the right CTAs, mobile-friendliness, and design, you'll be able to attract more clients this way.
Email Marketing Cons
The first hurdle you need to face is getting people to subscribe to your email list in the first place. Remember, people need to have a reason to subscribe to your email content. This means your SEO and content need to be good enough for people to have perceived incentives in subscribing to you.
Next, you also need to manage your subscribers. After all, you'll want as many subscribers as possible, so managing those email addresses and sending them updates can be a challenge to do on your own.
However, this can quickly be resolved by many services that will manage your emails, allow easy formatting, and send them out on time. Not to mention, most email marketing services allow personalization and other easy-to-use tools.
4. Social Media Marketing
Companies, firms, and individuals have used social media as a marketing tool for years.
Social Media Marketing Pros
Social media is very accessible. Whether you're a large or small firm, you start a business profile and manage ads and content. Although social shares don't directly affect SEO, they can still build brand awareness, interactions, and followings.
You can also promote blogs, email lists, and events. Not to mention, the most popular social media sites have millions of users, which means more opportunities to promote your law firm and generate leads.
That said, the key to maximizing your social media marketing strategy is to build a following. The more people see and are interested in your content, the more opportunity you'll have to cross-promote other links and landing pages.
Social Media Marketing Cons
You can't just make a social media profile and expect things to happen right away. First, you need to have valuable content that is either entertaining, informative, or both. People won't be interested in a timeline full of ads with little to no benefit to them.
Next, you also have to make sure you're posting content consistently. People don't appreciate following dry and seemingly-abandoned accounts. So, make sure you have a consistent posting schedule for your social media marketing plan.
Lastly, you need to manage and maintain it. You need to figure out who your audience is, which content appeals to them, and the best posting times. For example, you shouldn't keep posting content that's not doing well, and you shouldn't post them at times of the day when most of your audience is inactive.
In other words, social media needs to be managed almost daily, which might be too much time to balance with managing a law firm. Again, you can always hire a social media marketing service to help you run this strategy and find new potential clients.
Bottom-line
Some strategies don't work for everyone. It might not be the strategy itself, but the available time and resources your law firm is currently limited to. However, just because something isn't doable right now doesn't mean there aren't ways to make them work in the future.
After all, a lot of firms start with basic Lawyer SEO and social media marketing, then move their way to email marketing and other paid marketing strategies.
And, if something doesn't really work at all, don't fret! When done really well, all of these strategies can be effective for boosting lead generation and brand awareness.
Author's Bio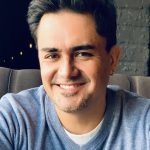 JC Serrano is the founder of 1000Attorneys.com, one of the very few private enterprises certified to process lawyer referrals by the California State Bar. His marketing strategies have continuously evolved since 2005, incorporating ever-changing SEO strategies into lawyerleadmachine.com.
---