5 Universal Factors That Are In Every Good Marketing Strategy
---
There are multiple digital marketing strategies to choose from. Depending on your skill, budget, available time, there's a digital marketing strategy for every business and firm. However, since most of these digital marketing strategies exist online, some tactics and best practices are bound to overlap.
After all, if someone has internet, they're likely using search engines and social media. They might watch Youtube videos and read their emails for work. They click on links that take them from someone's social media account to another website. In other words, the internet is a common ground for most digital marketing strategies.
Whether you're doing SEO, content marketing, social media marketing, video marketing, or email marketing, there will always be three essential things you need to do and maintain:
1. Keep Creating High-Quality Content
Content is king. Not only in SEO but also in blogging, video marketing, social media marketing, and email marketing.
Nowadays, audiences aren't as responsive to purely promotional posts and content. People see ads all the time, so you need to make sure that what they see from you holds some value to them.
So, don't just post ads. Make sure your content is informative or entertaining. You'll be able to draw people in with an informative blog post, a witty Tweet, an excellent video documentary, and helpful newsletters.
That said, optimizations vary from one marketing strategy to another. However, one thing stays the same: attract an audience through great content, and they'll be more likely to trust you. The better your content, the faster it'll get linked, cited, and shared around, increasing traffic in whichever channel you're using for marketing.
2. Maintain Consistent NAPs
Your NAPs (name, address, and phone number) should be consistent throughout your online presence. For example, your company phone number should be consistent throughout your website, Google My Business information, social media, and emails.
The best way to do so is to update all your profiles and online information as soon as you add or change anything. For example, if you move store locations, make sure that all addresses are updated. You don't want potential customers to visit the wrong address, call the wrong phone number, or look for the wrong company name.
Since digital marketing allows you visibility in multiple corners of the internet, anyone could find you from anywhere. Of course, you won't know how someone comes across your website or content, so you need to make sure they're led to the same place, website address, email, or phone number as everyone else.
3. Use Calls-To-Action
Calls-To-Action (CTAs) are often mentioned in SEO and social media marketing blogs. However, CTAs could be any form of signal or phrase encouraging the audience to perform a specific action.
So, not only can you write phrases like "call us now!" and "read the next blog post!", you can do it on almost every platform. For example, you can tell YouTube viewers to watch a different video, click a link in the description, or purchase something from your store. I don't have to be contrived and formulaic, either. You can be casual about it, too.
That said, no matter which channels you're using your CTAs for, make sure that it's a distinct part of the content or the page. It should stand out and be visible to whoever's reading your blog or watching your videos.
Additionally, you can add multiple CTAs to one page or content. Using the same example above, you can have a CTA spoken on video, text overlaid during the CTA, and in a section of your video description. Likewise, you can have multiple CTAs on your blog.
Just make sure you're not overdoing it, though!
4. Research Your Audience
Different people will have different responses to marketing strategies and tactics. It's impossible for one campaign or one type of content to successfully resonate with everyone. People have different needs, hobbies, and personalities, so finding one thing that works for everyone every time is impossible.
You need to remember that you should be making content and marketing to your target customers. Of course, some people aren't going to need or want your products and services. But, again, people have different wants and tastes. It's great that someone unfamiliar with your brand gets exposed to it, but you'll have far more success marketing to people who are most likely to buy products from you.
That said, your target audience doesn't have to be very specific. For example, you can target an age demographic, people who work in certain industries, or people who have a particular lifestyle. If you can pinpoint a specific target demographic, you could make content, offers, and other optimizations that your chosen demographic will respond to the most.
5. Audit Your Marketing Strategy
As you might have noticed from the previous sections, marketing isn't a one-and-done task. Some strategies and tactics don't always work the first time you implement them. Some work just fine, but they could be better.
This is especially crucial for any business just starting on their strategies. Small businesses often don't have the experience and tools to properly do keyword research, audience research, and general digital marketing to get it right the first time. So, make sure you're pulling data, studying, and restrategizing at least once a month.
For example, when running a social media campaign, study your monthly performance in follower counts, traffic, impressions, and content response. Then, you decide which strategies to keep doing, which to stop, and which need revamps.
Most importantly, digital marketing requires that you constantly adapt. You shouldn't stop auditing even until you've built the most efficient and effective strategy. The internet, algorithms, and general online culture change, so you need to make sure you're keeping up.
Bottom-line
While every strategy needs to be given specific attention and optimizations, most effective digital marketing strategies share the same spaces. For example, your social media profiles, emails, and review listings will have links to your website. Likewise, your blogs might link to all your accounts and profiles.
Your content needs to be consistently good, you need to have calls to action to encourage conversions, and your information needs to stay consistent. Additionally, auditing and market research are a staple in every marketing strategy.
Once you get used to working with these universal factors, it'll be much easier to work with the more particular quirks of each channel.
Author's Bio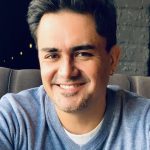 JC Serrano is the founder of 1000Attorneys.com, one of the very few private enterprises certified to process lawyer referrals by the California State Bar. His marketing strategies have continuously evolved since 2005, incorporating ever-changing SEO strategies into lawyerleadmachine.com.
---