The Importance of SEO (Search Engine Optimization) and how to work in it
---
SEO – Search Engine Optimization, is the most important in Digital Marketing for any business. SEO basically is the process which helps in increasing the visibility of a website by working on the quality and quantity of the traffic. SEO works on a website in such a way that it improves the visibility of a website in a natural or organic way.
Before we discuss SEO, there are various digital marketing institute in Delhi that provide training not only in SEO but also other niches as well.
How Exactly Does SEO Help In Digital Marketing?
SEO can target different kinds of Search Ads like Video Search, Image Search, and Industry Specific Search, etc. SEO works on optimizing a website by content editing, adding content and modifying HTML and associated coding.
Digital Marketing isn't limited to Search Engine Optimization. It covers a wide range of practices which include affiliate marketing, influencer marketing, content marketing, social media marketing, video marketing, email marketing and many more.
Importance of Search Engine Optimization:
Search Engine Optimization (SEO) is not only about the response of a website during a search query but also the improvement of user experience and the usage of a website. Whenever there is a search query related to the product or service.
As the whole process has a number of guidelines, a number of stages and a set of controls for website developers, so it can also be considered as a framework.
Categories of SEO:  There are basically 4 categories of SEO:
White Hat

Black Hat

Grey Hat

Negative SEO
Before we go-ahead for the jobs and career opportunities associated with SEO, let's take a look at the categories of SEO so that if you are planning to make your career in SEO, you are well aware of it.
White Hat SEO: A White Hat SEO technique is the technique that adheres to Google Webmaster Guidelines. The time involved in the White Hat technique usually takes a bit longer time and costs more to carry out. There are various respected SEO and content marketing organizations that recommend as well as uses White Hat SEO tools and techniques like Moz, Search Engine Watch, Search Engine Roundtable, Search Engine Journal, Search Engine Land, and the SEM Post, etc.
Black Hat SEO: A Black Hat SEO technique is the technique that does not follow the guidelines set by Google Webmaster. Black Hat technique will get you wherever you want to go faster. Black Hat technique is usually less costly because of the taking shortcuts to the top by going against published Google Webmaster Guidelines.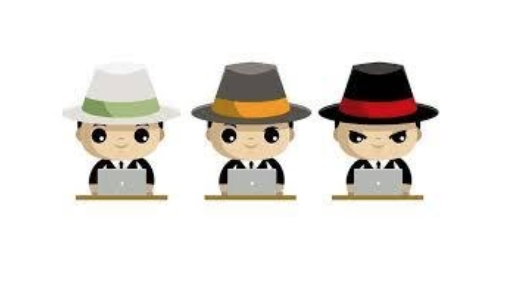 Grey Hat SEO falls in the middle of White Hat and Black Hat Techniques as these strategies are not specifically called out in Google's Guidelines. One should be cautious choosing this technique as it is not safe to consider that since this technique is not mentioned under the guidelines or labeled.
Negative SEO: A Negative SEO technique is a technique that is used with the intention of causing trouble for your competitor and is used on their websites.
Career in SEO:
There are N numbers of opportunities that are associated with SEO. If you are a fresher, you can start your career as an intern or a trainee.
Once you gain some experience, you can move forward to the executive level and then to the analyst/strategist/specialist level. After having couple of year's experience, when you have a good command over the SEO, you can move on to the next level as a consultant, technician, and manager or trainer profile as well.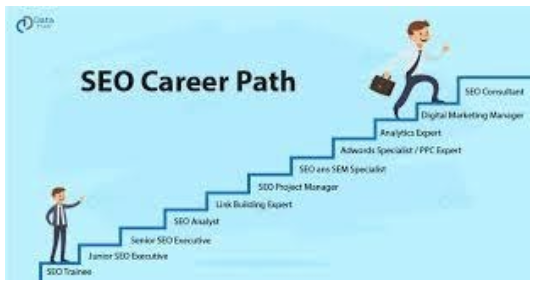 Salary in SEO Career:
The salary varies for designation as well. Below are the examples of salary for SEO:
SEO Specialist – $54K
SEO Intern – $14K
SEO Analyst – $50K
Marketing Manager – $69,402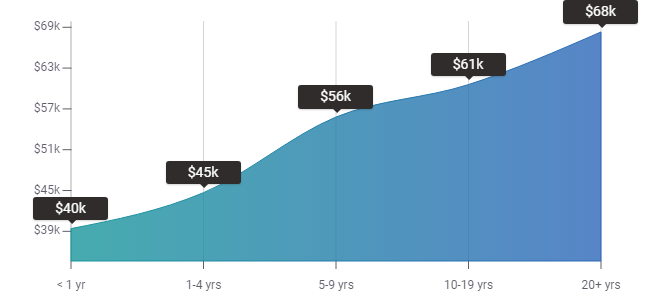 SEO Manager – $63K
SEO Consultant – $50K
Director of Marketing – $96K
Social Media Specialist – $46K
You can start making money by creating or building links or by writing SEO content which is written in consideration to the aim of attracting search engine traffic. SEO specialists are required to create content with a rich combination of keywords and phrases and improve the chances of the website to reach the top suggested results. There are various types of SEO Content Writing like articles, list-making, slideshows, blogs, videos, infographics, guides, directories etc.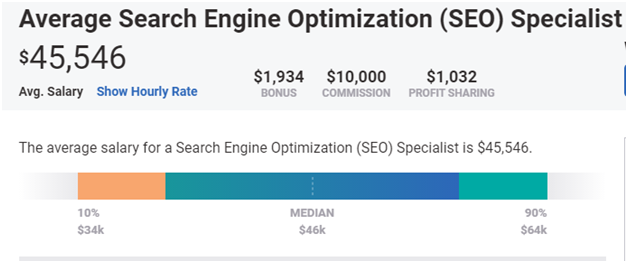 Source: Payscale.com
Now when we have already discussed about the designation and salary structure associated with SEO, you have the idea of the importance of SEO in Digital Marketing.
---