The Importance of Cybersecurity Training for Your Business
---
Employee cybersecurity training will be essential for businesses in order to protect them against threats and reduce the cost of investing in cybersecurity solutions. This training will not only unlock the potential of in-house IT specialists, but it will also make your business a safer environment for everyone to work. One of the most crucial expenditures firms can make today is to concentrate on staff cybersecurity awareness training. This proactive step can be very important in reducing downtime and making the workplace safer. To guarantee that businesses stay current with the newest cybersecurity challenges, security awareness professionals can create and regularly deliver cybersecurity awareness training.
Why is cybersecurity so important today?
Global losses from cybercrime last year reached over $1 trillion as the COVID-19 outbreak gave hackers fresh possibilities to target unsuspecting users and organizations. Some small businesses are forced out of business because of individual businesses losing up to $200,000 each event. The long-term advantages of defending against these threats outweigh the immediate expenses of installation and training. Remote workforce education can be achieved through a good online program management solution. Engineers who have received cybersecurity training may maintain data security while keeping prices low for smaller businesses wishing to invest in security measures. The average cost of implementing cybersecurity software is very high; for a 40-person firm with no on-site servers, outsourcing would cost about $48,000 annually.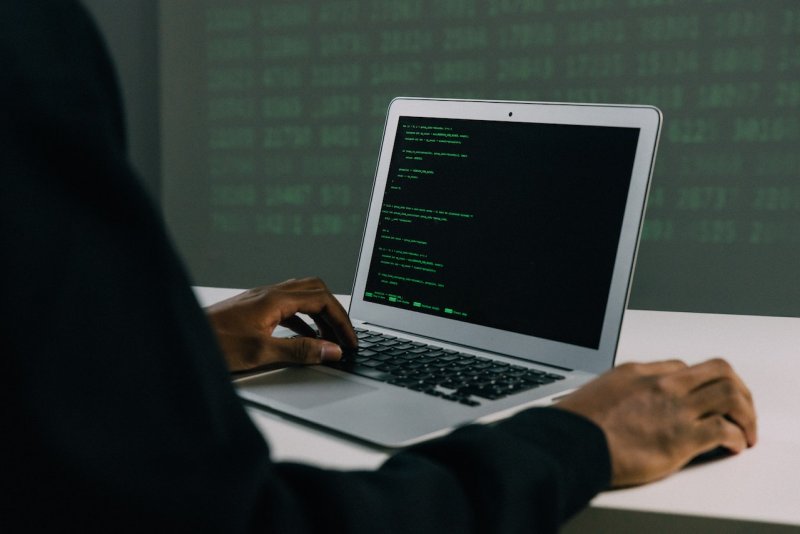 https://www.pexels.com/photo/person-using-macbook-air-6330644/
What are the types of cybercrimes?
There are many different types of cybercrime, some more complex than others. Among the most typical attack strategies are:
Phishing is when fraudsters use emails to deceive recipients into clicking on a hyperlink or downloading an attachment, which frequently leads to the download of malware or the login to phony banking or social media websites.
Business email compromise (BEC) is the practice of attackers pretending to be a company official or employee in order to deceive victims into sending money or private information.
Spyware is downloaded software that enables crooks to covertly monitor a victim's device usage.
Ransomware is one of the most common digital dangers worldwide, affecting 64% of all small- to medium-sized organizations. With this technique, thieves remotely infiltrate a device and demand payment to restore the system, files, and private data.
Why is it crucial to uphold compliance and adhere to regulations?
Due to the significance of protecting sensitive data from thieves, cybersecurity is a key concern for many industries. Many of these businesses are subject to stringent compliance requirements or face closure and significant fines. Investing in cybersecurity awareness training for each of your staff is one of the best ways to stay in compliance. Your employees can learn about the most typical industrial strategies and the best way to avoid a cybersecurity incident from a security awareness professional. These training sessions can be extremely helpful in assisting you in maintaining compliance while also always keeping your data safe.
Why should you update your security awareness following COVID?
Companies haven't kept up with all the trends that are making security knowledge more and more essential, even though cyberattacks have increased dramatically over the past year.
While 53% of businesses claim to have no rules in place regarding the security of remote workers, just 50% of businesses have offered remote workers any cybersecurity training. When PwC sent phony phishing emails to workers of financial institutions prior to the pandemic, 70% of the emails were opened while 7% of the receivers clicked on the emails' potentially harmful links. Even if nearly half of cybersecurity experts claim their budgets are enough, there needs to be a change in focus because just 43 percent of enterprises have put programs in place to educate staff members about the dangers of remote work.
Although many workers will soon return to the office, a significant change in the dynamics of remote work is set to take place. Many of the employees who currently work from home will soon be able to do so from any location, including cafés, airports, and so on. This will bring about an entirely new set of cyberthreats, ranging from issues with physical security to phony WiFi hotspots.
Luke is a lifestyle blogger. He is editor in chief at blog Ripped.me and one of the contributors at
blog Trans4Mind.
He follows the trends in fitness, travel and tech and loves to share his knowledge through
useful and informative articles.
https://www.facebook.com/profile.php?id=100015143056445
https://twitter.com/mrlukeidouglas
---