The Definitive Guide to What is Referral Marketing
---
When we start-up a new business, our main motive is to promote our brand. Because without marketing, we cannot survive in the long run. And, trust plays an important role in promoting any brand or a product. Yes, the trust of customers.
Nowadays, online marketing has replaced traditional means of marketing. And, now, it is very popular amongst business owners. One of the main reasons for its popularity is that it saves a lot of time. The door-to-door delivery and return/ exchanges, money-back warranty are some of its primary advantages. 
It smoothes out the customer experience. Interestingly, these online businesses also need to be promoted otherwise how would they can enhance sales and get maximum conversion rates.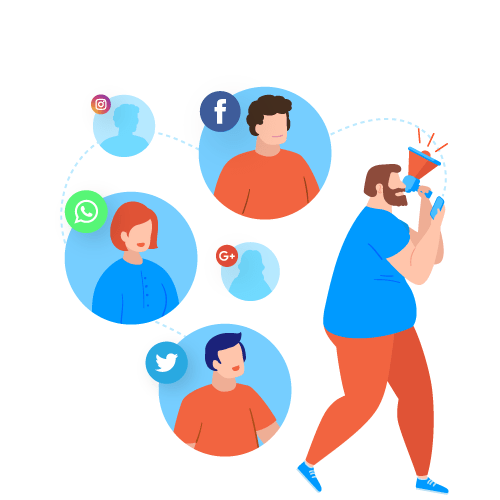 As we know, purchasing of the product depends upon trust. Trust comes from the experience of existing customers. And, the same customers (named or called as the referee) tell about the product or services to another one of their friends or relative(named or called as referrals). When the existing customer is satisfied and trusts the product, then only he/she can encourage others to purchase.
Yet, the process of encouragement is the oldest and most trusted method of marketing,i.e.- "Referral Marketing."
Referral marketing is internet-based, or software as a service approach. That's how; it is helpful in online businesses. It focuses on interaction with customers and allows them to share their opinion and experiences about the company's product through Facebook, Twitter, and LinkedIn.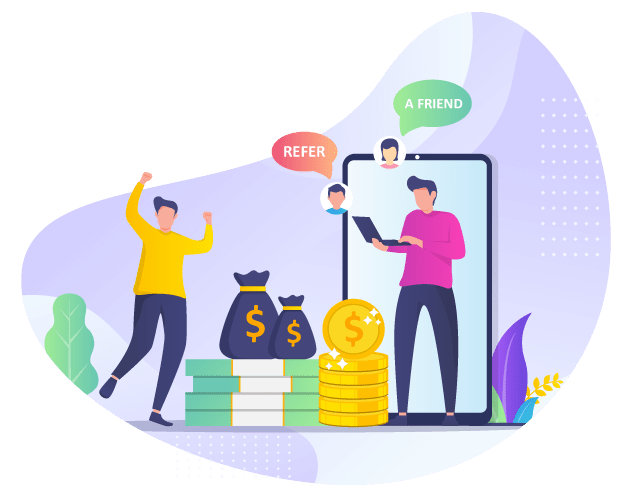 This method is useful to establish a good relationship between customers and the brand.  It increases brand awareness and reputation. The existing customers used for the purpose of marketing to make potential customers purchase your product.
The method works because it utilizes the power of trust. Word-of-mouth marketing is about people purchasing your products and services because of somebody's beliefs and trust in your product.
Getting started with the referral program
To make it official, you'll want to have a proper, legally binding referral agreement. If you don't want to hire lawyers, you can use referral agreement templates like the ones you can find at Signaturely.
All you need to do is to fill up the blanks with your details and the details of the signer. This template also allows you to collect legally binding online signatures to speed up your process.
When you're done customizing the template, you can sign the document and send it to your users to request their signature to get started with your referral program.
How to Implement a Referral Program.
Who gets a reward:

If your existing customers are rooting up for your product, then it's your duty to give them certain incentives. It will boost their motivation, and in return, they will make more efforts to propagate your product.

Choice of reward and who will get: The next step is that- who you'll get the reward and what is the prize.
The reward is based on your analysis, such as – if the target market buys multiple items, then a discount code may be attractive.
If items are sold at premium prices, then you may consider some sign-ups. By rewarding, referrals you can encourage customers to promote your product and service.

The other one is the choice of getting rewards is based on market research. A loyal referral is an essential part of the business. By providing rewards, you make them more loyal to your company.
To set the referral program:

This is the most natural part of the process. It is essential to have a good idea of the market first, i.e., what are the recent trends of the market? To set up a referral program, excellent market research is needed.

Promotion of program:

Merely creating an application is not enough. After launching the referral program, it is essential to keep an eye on its referees. And, promotion is to keep your referrals in mind.




Besides paid advertising, surveys prove to be more helpful in the promotion.
The need for the Referral Program
It is one of the fastest ways to drive leads and customers to your site, even if your website is entirely new. Here are some advantages mentioned below, which also indicates why you need a referral program for brand promotion.
Advantages of a Referral Program:


User friendly:

The platform seems to be user friendly and easy to modify.

Increases potential revenue:

It strengthens your online presence and increases the engagement and chances of increment in potential customers.

Social media booster:

It allows customers to refer your product to their friends via sites such as Facebook, LinkedIn, etc.  

Fastest method:

One of the quickest ways in terms of the chain process. Referrals promote the program and provide others with the opportunity to buy the product.

Increases brand awareness:

 A referees play a major role in all this type of marketing. He/ she is the person who generates brand awareness and provides more personalized interaction experiences.

Cost-effective:

It is a cost-effective way to get new and loyal customers. No expenses to track and target the most loyal customers.

Increases market research:

It allows expanding the outreach by using your own customers as your brand promoters.

Involvement of customers:

Customer as a referee involves other potential customers in your business and entails the automation. His trust in your brand helps flourish your business as well. He tells the benefits of your product and services to their friends, relatives, etc.  It helps you to improvise your brand more by meeting customer's needs.

Establish a relationship with the customer:

It provides personalized experience between you and the customer, which is too much important for enhancing your sales. It also acts as a motivation for customers and raises effectiveness. This way, the company establishes a long-term relationship with the consumer and produce more profits at a lower cost.

Retention rate:

Customers who participate in these referral programs are more likely to stay with your company.
Conclusion
Once a good referral marketing program is set, then you can sit and enjoy the benefits. Yet, there are other steps you can consider- such as- allotting reward points, setting referral marketing program projects, etc. But, above all, market research and a  loyal customer "referral" plays a major role in referral marketing, because the loyal customer is one who takes responsibility to drive new customers for your business.
---