SEO For eCommerce Website: Top 5 Tips to Skyrocket Your Sales in 2021
---
Introduction
Do you wish to double your website traffic, increase your conversion rates and skyrocket your sales? I can hear a resounding Yes! You are in the right place. This article will take you through some SEO strategies that will help increase your visibility in search engines, boost your brand awareness, and double your eCommerce sales. 
The secret to a brand's early success lies in its SEO strategies. Bonobos, the men's fashion retailer, is the perfect example that shows you how crucial search engine optimization can be. The brand launched in 2007 and embarked on a mission of ensuring satisfaction for all its users. The brand made its users a priority and applied relevant SEO strategies to ensure improved SEO results. For instance, they created helpful content and optimized their website to ensure the utmost user experience. All these played in favour of their Sales, which is how the brand captured Walmart's attention. In 2017, ten years from its inception, Walmart acquired the brand for $310 million.
We should all learn from the story of Bonobos. Like it, we should have a well-defined SEO strategy that will drive our eCommerce store to success heights. eCommerce has become a lucrative venture but can only benefit those who know the right strategies. E-merchants should embrace the following tips to optimize eCommerce websites for SEO and reach the increasing number of digital buyers and boost their sales.
Website Security Should Come First
Website security measures, or lack of them, can drastically affect your Search Engine Optimization strategies. As you might be aware, web security breaches happen every minute. Following the rapid increase in the number of security breaches, users have become more cautious about using the internet. Users who might find your website insecure will opt out immediately without taking any action. Such will increase your bounce rates, decrease conversions, and, consequently, decrease your sales.
Additionally, Google now prioritizes HTTPS websites over HTTP websites in its ranking algorithm. Switching from HTTP to HTTPS will earn you a slot in the top search engine results pages. All you need to make the switch is an SSL certificate. SSL certificates and how they work to ensure internet security is a broad yet interesting topic. SSL certificates will attach to the HTTP protocol to yield the secure HTTPS protocol. HTTPS transfers communications between website servers and website browsers in an encrypted format.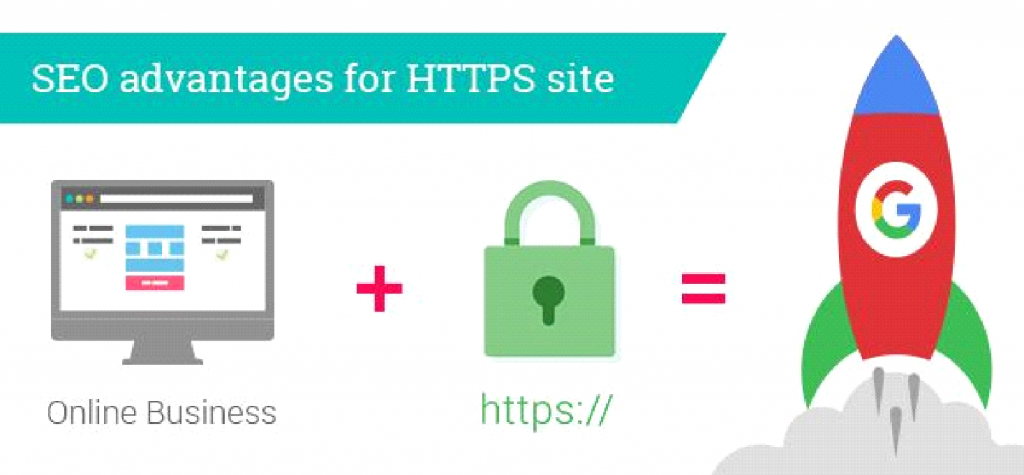 It is time to get an SSL certificate if you do not have one. There are many certificate options that you can choose to work with. For ecommerce websites, investing in a wildcard certificate is highly recommended. With this single certificate, you can secure an unlimited number of first-level subdomains such as blogs, payment, product collection pages under one main domain. Some of the best certificates we strongly advocate for include AlphaSSL wildcard certificate, Comodo Positive Wildcard, and Rapid SSL wildcard certificates. If you are investing in SEO, then you must ensure you acquire SSL certificates.
Having an insecure eCommerce website does not necessarily mean that you have ill intentions. However, your lack of adequate security puts you and your users at risk of hackers. If things get bad and your website is hacked, search engines will immediately blacklist it. You might have invested a lot in many other SEO elements. Still, once the website gets blacklisted because of insecurity reasons, there is very little you can do to rectify that. Even if you clean up your eCommerce website after it has been blacklisted, it might take ages to go back to the ranking positions you were in before the hack took place.
Build Brand Awareness Through Non-Branded and Long-Tail Keywords
Keywords are a vital component of every SEO strategy. Before creating your content, you must research the most appropriate keywords and use them to create your content.
Branded keywords tend to convert better than non-branded keywords because your clients are specifically looking for your brand. However, making this the main focus of your SEO strategy limits you and will hinder you from reaching out to new customers.
The beauty of search engine optimization lies in its ability to introduce your brand to new clients looking for your company's solutions. As such, you end up expanding your market share. Non-branded keywords are also essential, and they keep you top-of-the-mind for your existing clients because they make them discover your brand through organic searches.
Of great essence again are the long-tail keywords. There is a popular misconception that shorter search queries attract high search volumes than longer ones. However, research by ahrefs disputes this misconception by showing how impactful long-tail keywords can be in attracting large traffic volumes.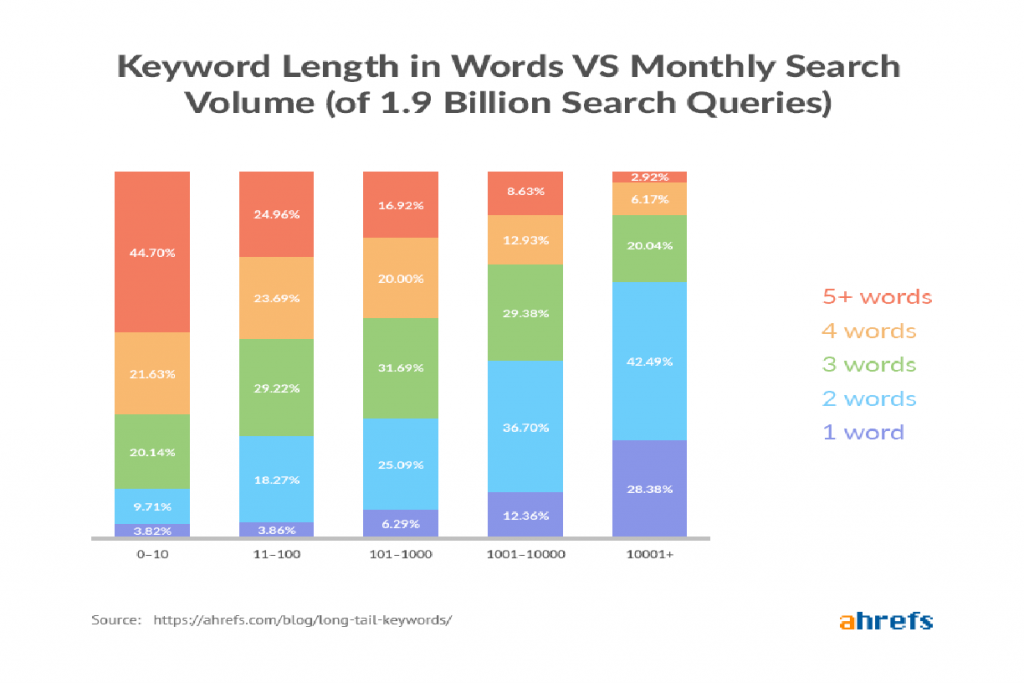 It is important to add long-tail keywords to your marketing strategy to expand the scope of your searchers and harvest the low-hanging fruits of SEO that come with such keywords. Introducing long-tail keywords will put you on top search engine pages.
Craft Quality Content That Converts
Great keywords are nothing without great content. However, website content is more than just keyword vehicles. Perfect content can be a powerful tool that can be used to convert mere prospects into long-lasting and diehard customers. Content is also a shareable resource that you can use to reach out to new prospects.
Usually, people browse through internet resources, searching for products. They will read through social media posts, blog posts, and many other web pages. Good content should resolve their problem, answer their question, provide quality product information, all of which will help facilitate purchasing decisions.
You must strive to create engaging, relevant, and authoritative information that searchers will find valuable. Valuable content will make prospects find your brand before others. This presents you with a golden opportunity to build robust relationships and increase conversion rates ahead of competitors.
Content does not only mean the written articles and texts. Great content usually comes in different forms: infographics, blogs, podcasts, videos, Ebooks, Whitepapers, and product reviews. Such content has been said to be the heartbeat of inbound marketing. So, if you have a great inbound marketing strategy and excellent content to drive your strategy, then you are strides away from your competitors. Just get prepared to see an increase in your sales.
Make Use of Social Media
Social media marketing is one of the fastest-growing elements of modern SEO strategies. The reason is that most users are now turning to social media platforms such as Facebook and Twitter to interact with brands. Facebook is now the leading content distribution channel that marketers are using today. It means that there is a big opportunity to use this and many other social media platforms. It will help you reach out to new prospects and develop strong relationships with your customers.
To reach out to more prospects and increase your sales, you should have active social media platforms such as Facebook, Twitter, Instagram, and YouTube.
Optimize Your Website for Mobile
Statista now shows that over 50% of web traffic is now originating from mobile devices. If that is not enough reason to optimize your eCommerce website for SEO, search engines strongly emphasize the need for mobile-friendly websites. It is now giving priority to mobile-friendly websites when ranking websites.
Google and other search engines want your content to work best for all users. Before, web pages were ranked based on desktop sites, and today, sites are ranked based on the mobile-friendliness factor. So if you are looking to improve your ranks in search engine results pages and skyrocket your sales, you must start thinking about making your website mobile-friendly.
Conclusion
It is now time to ace your SEO game by deploying the five tips explained in this article. These tips will help your eCommerce website SEO and take you to the top of the search engine results pages. Integrating all five tips will help to yield more conversions and improve your sales. So, if you think your competitors are moving faster than you, it is because they have employed such strategies, and it is now the time to follow suit.
---