Scope of web-design and development in 2021
---
The pandemic halted the offline world, and businesses had no resort but to move online. But even during such tumultuous times, there was a ray of hope for digital marketers, internet start-ups, online shopping platforms, and professionals who could build these with an equal flair.
A website plays a crucial role in attracting customers to almost all types of businesses. To build a fully functional and multi-device-compatible webpage or one with a responsive interface, you need to hire the best web designer and web developer today. 2021 is all about networking, making your business exceptional, and making your products or services visible to a broader global audience. As more and more start-ups go online, the demand for web designers will increase.
But before we jump on to the bandwagon- 'Scope of web design and development in 2021', let us understand a few basics.
What does a web designer do?
A web designer creates the theme of a website and decides the layout of the website. They may learn to undergo an extensive web design course to master their skills. Apart from staying updated with new-age technologies, a web designer creates user-friendly yet aesthetic sample sites for web design and development. The work module revolves around design making, client discussions, digital retouching, and image editing.
What does a web developer do?
A web developer uses programming to facilitate web design and development. They talk with the client to understand the requirements and builds web applications accordingly. With the help of web designers, graphic designers, and technicians, a web developer, quite literally, brings designs to life, using programming languages like PHP, HTML, CSS, JavaScript, and others. The sole responsibility of troubleshooting website problems, tracking website traffic, and updating the website lies on the web developer.
How does a web design course benefit you?
A web design course benefits is like a combination of art and analysis. It has a plethora of opportunities to offer. Not only can you become a freelancer or a solopreneur, but you can also add tremendous value to your existing job profile. You can also upgrade your skills over time to stay in touch with the latest trends.
What does it offer you?
A flexible job: A web design course allows you to work the way you wish to. You can either work full-time or part-time or earn a passive income as a freelancer.
Easy initialization: A web design course is not one of those boring lectures that need you to sit for hours with a pen in your hand. You can learn online at your own pace and get access to live libraries and lectures from experts. Moreover, some web design courses offer placements too.
Additional skillset: Apart from the conventional HTML, JavaScript and CSS, learn AngularJS, Ajax, PHP, Ruby, and some auxiliary languages to boost your career in web design and development.
Increased scope: It offers you opportunities in IT companies, advertising agencies, publishing houses, marketing firms, institutions, and design studios. You also get to explore and work with the most prominent players in the market. And collaborate with the brightest minds in the industry.
Salaries
According to statistics, the average salary of a web designer can range between $51k to $65K per year, putting its average salary at $57k per year. A web developer can earn anything between $52k to $80k per year, putting the average salary at $56k per year.
Who should take a web design course?
Any student who has completed their 12th grade and is yearning to learn something new can take up a short course in web design and development. However, suppose you want to make a career in web designing and development; in that case, it is advisable to complete your higher education and then pursue a full-fledged course by a recognized institute.
Individuals and creative students well versed in the software, time management, color theories, visualization, communication, and visual design skills are perfect for a career in web design and development.
Scope of web design and development in 2021
In 2021, the pandemic shifted many businesses online; web development is a crucial tool to attract people for sales. Hence, many private and public organizations are hiring web designers and developers to increase their traffic.
These open up various avenues for work and jobs within the scope of web design and development. Let us look at some of the job opportunities present in 2021 to boost a career in web design and development.
Front end development
You can work as a front-end developer and improve the visual and viewable aspects of a website or webpage. This role relies on navigation, movement, and driving traffic within a website to boost the user interface and experience. In return, you receive a high salary package, enough to suffice all your needs. This option is a suitable alternative for a successful career in web design and development.
Back end development
If coding is your forte, you can work as a back-end developer to design using three languages – HTML, CSS, and JavaScript. You need to arrange everything from the padding, headers, and footers and structure the website.
Web application development
The web application designer is an appropriate alternative for a web design career and requires a proper understanding of graphics and user interface (GUI). Most of the websites start their application and, this is where a developer comes into the picture. This job will earn you lots of money and is worth your web design course.
Design and layout analyst
If you have command over web languages, then a job in design and layout analysis is suitable. Here, one determines the connection between the layout of the site and its effects on the users. So, one needs to create the structure using HTML and PHP web languages.
UI Designer
If you are good with graphics, technology, and presentation, the position of a UI designer is going to be great. You need to think from the audience's point of view and design the webpage accordingly. However, you should know basic coding and computer languages (C, C++, etc.) for a career as a UI designer.
UX Developer
A UX developer relies on user experience. You can focus on navigation, end design, and web design in this franchise. This alternative attracts a considerable salary and recognition.
Senior web analyst
Web designers fluent in metrics and data analytics can easily opt for this field. Besides web designing, knowing data analysis is a must for the job.
Web marketing analyst
Web marketing analysts help in analyzing the overall ranking, and traffic of the websites. Apart from data analysis, they have a sound understanding of designing, content and market strategies.
Conclusion
A career in web design and development has tremendous scope with limitless opportunities. A good sense of graphics, typography, and configuration can help you boost your career options and make your stand out. It is time to upgrade your skills to reach the next level!
---
Author Bio: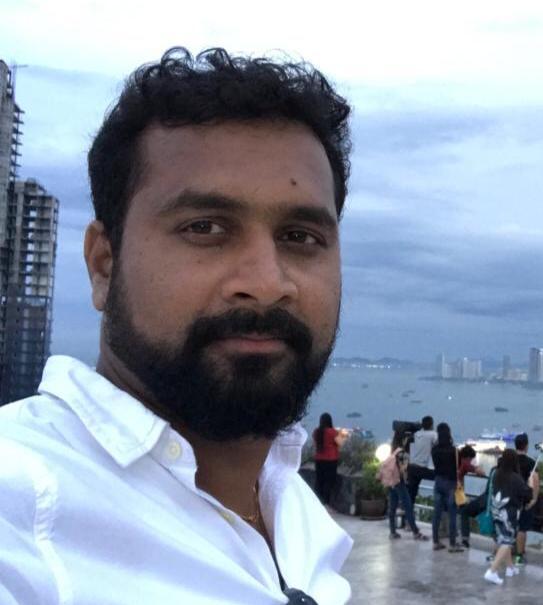 I am Shiva Kumar, an enthusiastic professional. Expertise in Web Designing, Web Development, and digital marketing & research. Writing, educating people is my hobby.
---