Sales Funnel Best Practices: A Guide
---
A sales funnel is more than a template. The entire process, if not thought out well, can take days or months. You don't want to wait that long. It's easy. Start with a clear direction and planning.
If I were to simplify a sales funnel, it would consist of four simple stages:
In the first step, you offer something so interesting that the potential lead has to give up their email address in exchange. It can be a lead magnet, a downloadable guide or anything else.
At the start, you sell one of the least expensive products. Perhaps a $7 course.
Then you set the stage for something more expensive, say a $199 course
The backend is where you offer the biggest and baddest deal. Say a coaching program for $3000.
The model is also called a value ladder where you haul in a lead with an offer and engage in a give-and-take relationship.
With the value ladder model you're engaging prospects in a much deeper manner. It can be challenging to create and give out value.
In this post, I am going to share the best sales funnel practices that you can start engaging with right now. Here are the reasons why you need a sales funnel.
Why do you need a sales funnel?
A sales-funnel helps you convert random visitors into customers.
You need to build a sales funnel so that you convert them the right way while not losing anyone who wants to work with you.
Only a tiny percent of visitors will end up buying your product,often only 1% of the people who showed some interest.
With a well-structured sales funnel you can increase the number of people who convert and buy your products.
A sales funnel helps you understand and plug the leaks from where potential leads are dropping off. You can easily understand where people are losing their way in the sales funnel and make corrections.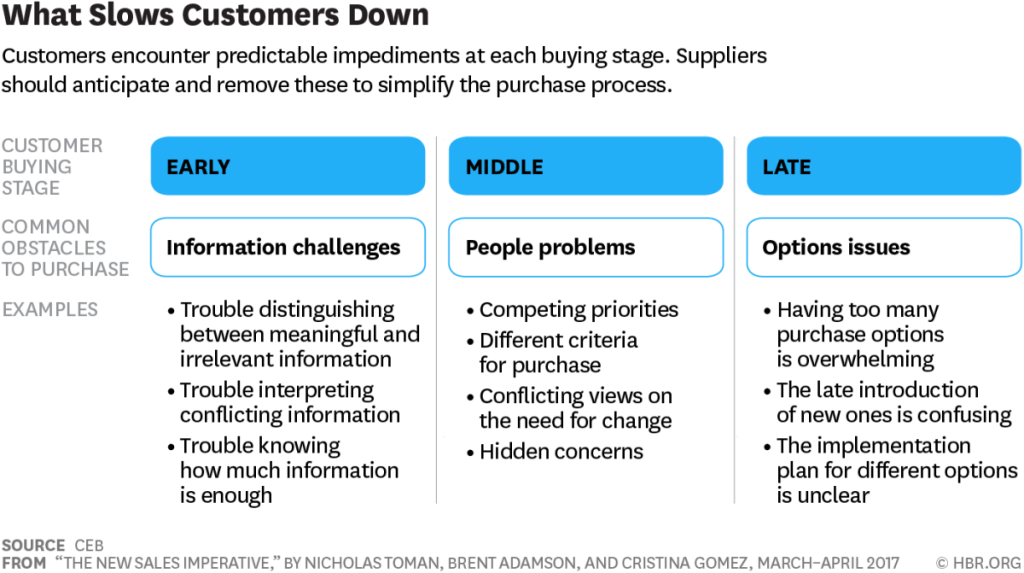 Research from HBR shows that companies who have an easy-to-understand sales funnel improve conversions by 62%.
Best Practices for your Sales Funnel
Work on your Headline
A lot of people tend to decide whether they want to go ahead reading the landing page based on the headline. The headline must be compelling.
The headline pulls a lot of weight in your sales funnel. Ideally, you should spend some time looking at popular headlines and learn from what others are doing.
However the tips I am going to list below should work for any headline.
Use short headlines. Shorter headlines are to the point, they summarize the entire page well and are easy to understand. If you don't have the time to come up with a headline, hire a virtual assistant to do the job for you.
A longer than necessary headline may result in your prospects losing focus and they may not understand what your offer is either. Keep them short.
Two, you need to add some level of curiosity to your headline. Don't reveal it all with the headline. The headline should be effective enough to raise curiosity levels a bit.
Make the offer interesting to your potential leads.
Start by teasing the offer with the headline to make the offer more interesting. Show, don't tell.
Here's what I mean when I say show, don't tell:
Example 1: How I Built 1000 Backlinks Without Sending a Single Outreach Email
Instead, if I were to use this as headline:
Example 2: Building Backlinks By Creating Newsworthy Content, I guess you wouldn't be so excited.
The two headlines lead to the same product but appeal to the mind in different ways.
The second headline doesn't use curiosity. It's easy to bypass that headline and go for something else.
In the first headline, potential prospects know the method doesn't involve cold outreach. Most people I know hate cold outreach. And if I am providing a simpler option they'd give their right arm to learn that particular technique.
That's not all. That headline is something I came up with in under 5 seconds. You can try and experiment different things to understand what works best.
According to Robin Roy Krigslund-Hansen founder of FormulaSwiss, "One way of getting email leads is simply to just state the benefits and make it enticing enough that it's a no-brainer not to join up! We offer special discounts only available to people if they sign up for the newsletter, we also give signups access to a welcome gift, and let them know we'll be sharing regular knowledge on healthy living topics, superfoods and other nutritional tips."
Use Power Words
To make your headline and copy stronger use power words. Power words are words that emotionally excite a prospect.
Here are some examples: Hurry now, Sure-fire, kickass, doubled, secret, free and more
The Free Method To Get More Backlinks No One's Talking About.
The power words are free, more and the implication that it's a secret.
At times, all your sales copy or headline needs is a single tweak, a different word to increase sales. Always personalize your headline. In the examples above, I shared my story. These are methods I used and everyone loves a great story.
Use a Few Different Lead Magnets
A sales funnel as mentioned needs a backend system.
You need people inside your list to engage without them. Without an email list, you can forget repeat sales.
A lead magnet can help. A lead magnet is what you offer prospects for free to get their email address. It's the bait. The bait has to be interesting.
Most people tend to stop at just one lead magnet.
A single lead magnet isn't often enough to get you the best conversions. However with multiple lead magnets you can grow the list quicker. Once you create the blog content, ask your virtual assistant to create a lead magnet for the article. It's that easy.
A lead magnet helps you get more sales as the people who you reached out to get to the bottom of the funnel.
OptinMonster uses different lead magnets on different blog posts.
That's the reason why a single lead magnet isn't often enough for the job.
Also, there's the additional benefit that with multiple lead magnets you develop a good idea regarding the problems your leads want to solve. You can improve your product as well as create more lead magnets your audience prefers.
A lead magnet can be of multiple types say an eBook, a whitepaper, gated content and more.
Concluding thoughts
So these are some of the ways that you can use to generate a good number of email leads.
What do you think of the best practices I listed? Let me know in the comments below.
Author bio: George blogs at Kamayobloggers, a site he started to post cutting-edge marketing insights.
---