Outsourcing a Website to a Passive Income Business
There are countless ways to build passive income streams online, but some require more effort than others. According to one millionaire who retired at 30 with over 1,25 million dollars, the best way to build wealth today is to hire other people to do your work for you while you focus on creating passive streams of income. 
I think that's very good advice. 
As an online marketer with eight websites, I can tell you that it's extremely difficult to maintain those sites working alone. That's why I outsource a lot of the recurring tasks involved in maintaining my websites. 
Outsourcing makes life a lot easier for me and it plays a very important role in my success as a marketer. 
In this post, I explain why outsourcing is helpful – and indeed necessary – for business owners who want to find more time to enjoy life outside of work or focus on other aspects of their business where their time and energy could be better spent. 
If you dream of outsourcing enough of your website management tasks so that you're no longer required in the daily running of your business, read on to find out everything you need to know about how to get started. 
But first, it's important to understand that "passive" business isn't always as it appears…
"Passive" Business is Usually Exaggerated
While most websites are called "passive" they actually require a lot of effort. 
Everyone understands that getting started with a passive business actually takes work. For the most part, this is acceptable, and most people are on board with this idea. 
After all, it's a simple enough concept: 
If they just buckle down and get most of the hard work done now, later they will be able to sit back and relax on some beach somewhere, enjoying the fruits of their labor, right? 
Wrong!
There is a maintenance factor that most marketing gurus and four-hour workweek advocates don't take into consideration. 
Even after the website is set up, there's still a lot of work that has to be done.
Here is an example:
Say you want to create a blog that is a source of passive income for you. First, you need to set up the website. You'll have to:
Decide on the focus of your blog

Choose your niche

Choose your blogging platform

Decide on a domain name

Purchase your domain and hosting

Set up WordPress on your new domain

Choose a theme and customize your new blog

Create your website's essential pages

Create high-quality content 
Once all that is done and your blog is live, you still have to promote it and then find ways of monetizing it. 
You also have to ensure that you regularly publish high-quality content and monitor metrics such as traffic levels, backlinks, engagement levels, etc. to ensure that you getting the best return from your investment. 
The bottom line is that even after the startup work is done, there's still a lot of other things you have to do – which makes the whole process of starting a blog decidedly not passive. 
"But you can outsource all that stuff, can't you?" 
While some may argue that you can outsource things like blog post writing, YOU still have to edit them, schedule the posts, and oversee the entire operation – and none of these things are passive.
So as you can see, it's never about setting up a blog and then sitting back and watching the cash rolling. There's a lot more to it than that, and that's why "passive" business is usually an exaggeration.

Having said that, you can outsource quite a lot of your tasks to make your business more passive. 
However, in essence, this route blends the whole notion of a passive income business with another kind of business where you as the owner are hiring other people to complete your day-to-day operations.
In other words, you're simply putting upfront effort into your business and not being paid for it. Then, when your money starts rolling in later when you're no longer directly working on the business, it's really just delayed income and not passive income.
And by outsourcing the maintenance work needed for your website, you effectively become the CEO of your online business.
You still have to take care of all the big-picture stuff, such as overseeing content creation and promotion, making decisions about how to grow and scale your business, and so on. 
When you really think about it, that isn't very different from running any other type of business online.
The point I'm trying to make here is that rather than setting yourself up for disappointment or failure because you assume that the type of business you want can be run in just two hours a week from a beach somewhere, you should set the right expectations for what a "passive" business really is. 
Yes, you'll probably be able to spend your time lounging on the beach when the money starts rolling in, but that's only after you have put in a lot of hours of work and with the understanding that you will have to get to work again at some point and invest more of your time and effort into your "passive" business.
Getting back on track, some businesses do require a lot more work than others. 
So although no business is truly a passive income business, you can work to create a low-maintenance income site that will increase your earning potential while freeing up a lot of your time so you can focus on other things that you want to do.
When Should You Consider Outsourcing?
Now that we've got all that out of the way, let's look at when you should consider outsourcing. I usually recommend that people outsource when:
They hate a task they have to do

They have limited time but money to invest

They don't have the expertise
Now let's take a look at each of these in detail.
Outsourcing the Tasks You Hate Doing
These days, there are countless qualified professionals who choose to leave the corporate world behind to work as contractors or freelancers. This means that you can outsource almost any task. 
The benefits of outsourcing your website maintenance tasks are vast – and often necessary in the world of online marketing. Chances are you are already outsourcing a lot of your business tasks, such as payroll admin, IT, customer service, etc. 
You may have great reasons for outsourcing those particular tasks, but for many marketers, there's no better reason to outsource than that you don't enjoy doing the task yourself. 
If there are any particular tasks that you don't like doing, you might consider outsourcing them so you can focus your energies in areas where you will be more productive. 
However, it's not always a good idea to outsource things just because you don't want to do them. 
They may be things you hate to do but are crucial to your core business. 
So, instead of simply outsourcing everything just because you can, first, take the time to figure out what you can and should outsource. 
Outsourcing When You Have Limited Time
Many small business owners see outsourcing as something that is reserved for big businesses. 
However, if you find that you have limited time, but have money to invest, outsourcing is a great way to add value to your business and make it more valuable than you could as a single individual.
Although you may have the talents required to run your business, you may not have the time needed to invest in the different daily tasks that need to be completed. 
Trying to do it all by yourself can put you under a lot of pressure and stall the growth of your business. Outsourcing will allow you to focus on more important tasks that increase your business's bottom line. 
As any successful business owner will tell you, building your business with the help of outside professionals offers increased efficiencies and economies of scale. 
For example, content marketing is crucial to the success of any online business, and you need to create, publish, and promote high-quality content on a consistent basis. Most business owners and marketers cannot do that effectively on their own. 
In fact, top B2B content marketers state that one of their main challenges is to produce content consistently.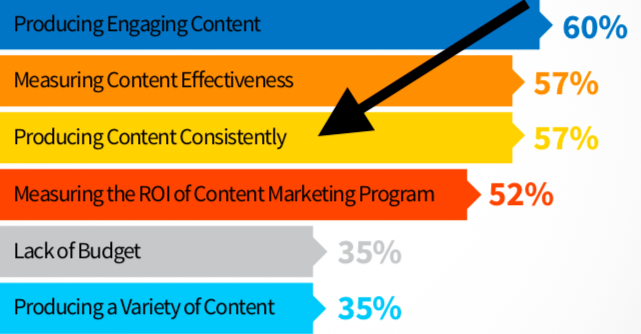 Fortunately, technology is now at a point where outsourcing is accessible for all types of businesses, from small firms to consultants and freelancers, etc. 
With effective outsourcing strategies, you will be able to make a powerful impact on your business's productivity, growth, and bottom line.
Outsourcing When You Don't Have the Expertise
Sometimes it takes a lot of skill to get a business going, and if you don't have the necessary expertise, it makes more sense to outsource the work. 
Trying to do it all by yourself can result in a lot of mistakes that can turn out to be even more expensive than what it would have cost to outsource the work in the first place. 
Outsourcing can help you successfully execute those tasks that require expertise, but it also requires a good eye for systems and talent, as well as trust. It's vital that you find outsourcing partners that you can trust. 
Most business owners can work themselves out of their businesses and delegate in order to turn their business from painfully active to 95% passive.
For instance, you can apply this to a service business, such as web design or content creation. In fact, anything that can be done on Fiverr is a good example, such as:
Product Design

SEO

Web Design

Copywriting

Blog Writing 

Social Media Management

Graphic Design

PPC Marketing 

Accounting

Financial Planning

Admin Tasks

…and many more!
Your Website Is a Business
There are many different ways of building money-making into your website with minimal effort. 
Some of the ways you can make passive income from your website include:
Building a Blog Site with Affiliate Links

Creating an Online Store That Uses Dropshipping

Writing and Marketing an eBook

Reselling an Online Product 

Starting an Online Course

and Sell Memberships

Creating a Website Guide 
As a marketer interested in outsourcing your tasks to create a source of passive income, it's important to understand that no matter what type of website you have, it is a business and it must be treated as such. 
You need to invest in your website because no business can succeed without investment.
The types of passive income businesses listed above are specific kinds of businesses that focus on specific products, but in reality, a passive income business can be any business that sells a product. 
You can use any number of systematization, automation, and outsourcing tactics to help you turn the business into a passive source of income.
But that takes a significant investment. 
In order to create a low-maintenance site for yourself, the reality is that you will have to invest quite a bit of time and/or money before you can get to the point where your website starts to generate healthy streams of passive income.
And even then, you will still need to participate in various site upkeep tasks, such as site maintenance, publishing new posts, and so on. 
So treat your passive website like a business and choose a simple but effective monetization approach that requires minimal work once you've set it up and you'll be well on your way to the passive income that everyone dreams of.
How Much Can you Outsource?
If done correctly, you can outsource 95% of the work required to run your website and turn it into a passive income entity. 
And there are tons of reasons why you should do so!
Managing an online business is no easy task. It requires an insane amount of work, particularly in the beginning stages. For most business owners, all this work tends to fall on their plates. 
And when anyone has too much to do, it can lead to serious stress, burnout, stress, and loss of focus. 
No one is immune to these pressures, not even the most motivated entrepreneurs. 
These negative side effects can kill the growth of a new business and they are among the top reasons why the majority of online businesses fail in the first few months. 
It doesn't matter how talented, skilled, or committed you are in running your business, the fact of the matter is one person just can't do it all – at least not effectively. 
Even those rare individuals who are jacks of all trades (and masters of quite a few) only have so many hours in the day. So, instead of scrambling from one mundane task to another, compromising the quality of your work, it's better to outsource most of your business tasks.
The best types of tasks to outsource fall into three main categories:
Highly Repetitive Tasks: Tasks that fall into this category include data entry, accounts payable, shipping inventory, etc.
Highly Skilled, Executive, Expertise: Tasks that require high skill levels or expertise are perfect for outsourcing to the right professionals. For instance, instead of paying a full-time CFO salary, you can hire a CFO-level person to provide financial analysis a few times each month.
Specialized Knowledge: You can choose to have outsourced providers with the required skillsets for things like IT support and other tasks that require specialized knowledge.  A good example of this would be someone who edits YouTube videos for you.  
Other things you can outsource include: 
Engineering (product design, CAD, etc.)

Programming (SEO, web design, etc)

Writing (copywriting, product descriptions, editing, etc.)

Design (graphic, branding, logos, etc.)

Marketing (PPC, social media marketing, business plans, etc.)

Consulting (accounting, budgeting, financial planning, etc.)

Admin (data entry, transcription, research, inventory management, etc.)

Legal (wills, contracts, incorporation, etc.)

…and many more!
The opportunities for outsourcing are so vast that it might be easier to create a list of the tasks that you can't outsource. 
Important Note: Before you choose which tasks to farm out, you must first take a good look at your business with the goal of determining your values and strengths. 
You must identify your core competencies, as well as your abilities so you can focus your own R&D and resources on offering the best products or services in the industry. 
If you outsource any aspect of these tasks, you won't have anything special to offer your customers that they could not get somewhere else. 
And if you don't have a unique selling proposition that helps you stand out from your competitors, then you don't stand a chance of making it in today's online business world.
So, for example, if you own a small business that is focused on web design, you shouldn't outsource anything that is related to developing your internal design talent and their design activities. 
However, you should investigate every opportunity to outsource tangential processes, such as IT, payroll services, and others mentioned in the list above.
Summary
As you can see, outsourcing offers a great way for businesses to create low-maintenance income. 
If you are hungry to create a better life for yourself, use systematization, automation, and outsourcing to gradually bring yourself to a level where you only need to work a few hours a week on your business doing simple tasks like overview work, skim-reading emails, checking the numbers, and making a few phone calls.
Are you ready to turn your website to a passive income business? 
What are you going to outsource first? Let us know in the comments below!
Author Bio: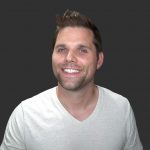 Ron Stefanski is an online entrepreneur and marketing professor at National Louis University who has a passion for helping people create and market their own online business.  You can learn more from him by visiting OneHourProfessor.com