---
INTRODUCTION
Reddit is a social media platform, news and discussion aggregator where thousands of people come every day to interact with other people and share their views. Reddit was founded by Steve Hoffman in 2005. In 2017, it became partners with Microsoft.
Globally, Reddit ranks in the 6th position among all social media website all over the world and 3rd position in the US. Now in 2018, Reddit has 542 million visitors, 46.7 million searches, 2.8 million comments and 58 million votes on a daily basis.
Reddit's features and policies are bit complicated but once you learn it you will enjoy your journey with Reddit.
Reddit has sub-categories on the basis of different topics/subjects known as subreddits. And each subreddit has their particular rules and regulations. People who submit or discuss something on Reddit are known as Redditors.
April 2018, The new Reddit website was launched but you can still have the access to the older and use any of them as per your convenience.
People post text, images, videos, and links or involves in discussions on Reddit and gets upvoted and downvoted for that. If a post gets more upvotes it will appear at the top of the subreddit page and eventually on the top results of Reddit posts.
You get karma points (post karma, comment karma) from Reddit for submitting your posts and comments. When your content is strong and relevant Redditors may also reward you with Reddit gold.
You can hide or flag report a post you don't like to see in your feed. You can like and share the post you found interesting and useful. You can also save them to you profile for future needs.
WHY Reddit for marketing purposes?
Email Marketing, the oldest yet most practiced way of digital marketing because it is easy and cheap. People are still exploring their opportunities and ways through Reddit Marketing. Reddit users are limited but real and that's what makes us think Reddit is complex. Redditors like to have in-depth knowledge of their topic of interest. Reddit helps your business by –
Driving relevant traffic to your website or web pages.
Creating brand awareness of your business.
Letting you promote and sell new products and services.
Reaching your target audience and engaging with them.
Unlike other means of digital marketing, Social Media Marketing is also one of the best practice you should embrace. The misconception of using social media platforms for fun and entertainment purpose is changing slowly. Still some industries like Healthcare and Finance are backward in terms of their social media presence and activities. Reddit can be the best platform to know your potential customers and interact with them in different ways, by asking questions, answering their queries, giving feedbacks and updating about new trends.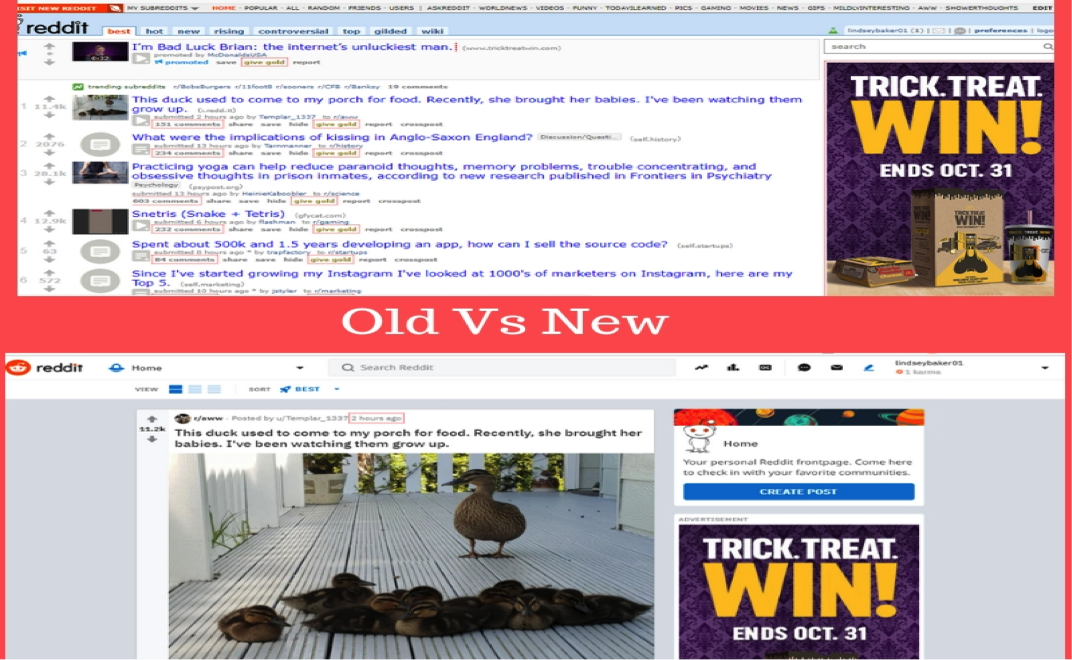 Reddit Marketing Tips :
Reach Out your Target Audience and Topics
Follow redditors and topics related to your business or Industry or those who are beneficial for your marketing process. Research about them before engaging directly.
Be Engaged and Creative
Engage with your followers or other redditors by asking questions, giving them or asking for feedback, offering deals and coupons, updating about recent news, products, and services. Above all, be creative and unique. Don't follow others. That may not attract Redditors and you can be downvoted or ignored for such 'so-common' activities.
Remain Anonymous and Create Multiple Accounts
Reddit has this unique feature. You can post, promote and comment by not revealing who actually you are. Create different accounts for business purpose but post relevant and valid content. Reddit is an expert in detecting spammy activities and blocking you.
Comment More
If you post more and comment less, you may get blocked by moderators. Let the moderators know you are here for your business and personal needs. Reddit is not the platform to only promote and sell your ideas and products. Its main purpose is to help people interacting and connecting with each other.
Follow SubReddit's Rules
Each subreddit has their own guidelines and policies. Read and understand them before doing any activities. Most of the subreddits are strict about promotions and backlinks. Don't violate the rule, you might get blocked from posting on that particular subreddit.
Profile Page and Customized Landing Page
Like Facebook and other social media, Reddit profile page should also be attractive and informative. Follow the subreddits you are interested in or related to your brands and business so that you can enjoy your customized landing page.
Different Ads for each Subreddits
Do not generalize your ads. As I have already mentioned subreddits are very strict regarding their rules and these rules vary from one subreddit to other. Modify your ads accordingly keeping in mind your target audience.
Ask When in Doubt
Reddit sometimes leave you clueless. They strictly want to avoid promotions and spammy activities. But sometimes you just can't know why your account got blocked. So before sitting quietly or assuming anything ask the reason.
Reddit Marketing Mistakes :
10% Submission Rule (10:1 ratio)
Only 10% or less of your submissions (posting or discussions) should be self-promotional and rest 90% should be not self-promotional. If your comment submission is less than your postings. Reddit assumes your engagement with others is less and promoting your business is more. You will get a warning or maybe the moderators consider it as spam. Engage with people in comments and not just in your link or post.
Submitting post where previous submissions are getting Downvoted
Your post gets downvoted for several reasons – irrelevant content, people don't like your business or what you write, direct promotions, Lack of engagements with fellow redditors. So, If your post is getting several downvotes in a particular subreddit then don't post in that group for some time or ever. Be open to group feedback. Discuss with people what they don't like and why. Make your connection strong.
Considering Subreddit as a Single Community
If you don't get this point. You will never understand how to use Reddit in an effective way. Subreddits are subgroups of Reddit. You can't submit a post about your travel experience in food Subreddit. In this way, you violate the rule. So make sure your account doesn't get blocked due to these misconception.
Generating Traffic without Relationship Building
Brand Awareness is more important for any business rather than simply selling the products. If that's not the point then social media marketing is not the right platform. Build a strong relationship with your customers. Generating traffic without relationship building is of no use. Your target audience will never be your customers if you apply this strategy.
Making and Sharing Bad Content
Why anyone would be interested in reading an irrelevant or disturbing content? It's a waste of time. Submit relevant content related to the subreddit topic. Avoid sharing other redditors content if that is not appropriate, not doing so would hamper your karma points.
Post Link to your Content
Don't post direct links to your content. It's against moderation rule. You can post the content in a modified way in different subreddits.
Not monitoring your Activities
Whatever you do or others do on your profile should be regularly monitored. Keep a track of which of your submission got more upvotes and on which subreddit. Target Those group. Study what was the reason for some posts getting downvotes, rectify your mistakes. If you don't track all your activities you won't be able to know what is your growth or downfall.
Ignoring Reddit Feature and Updates
Reddit Features are complicated but understand them. You can refer to r/AMA, r/AskReddit, r/Askmoderators, etc for any information.
CONCLUSION
Reddit is one the best platform for B2B marketers. Focus and segregate your audience. Be real and humble. Build up a strong network other than marketing your products. Avoid Irrelevant and spammy activities. These activities will enhance your business as well as your personal growth and help you build a strong connection within your niche.
Author Bio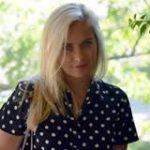 Lindsey Baker is a Digital Marketing enthusiast and Marketing Manager at Mail Prospects.
---