Link Building Guide: How To Start And Succeed?
---
On-page SEO may be easier to figure out or explain than off-page activities, since Google and other search engines use a variety of ranking factors in their algorithms. However, backlinks are among the most important ones.
You may already know that backlinks have always been the cornerstone of the off-page SEO. Today, they are still the essential indicators to the search engines that a certain website is a high-quality, user-friendly and reputable one. There are different ways of getting links to your content from other resources, but it isn't only their quantity that matters.
The value of SEO backlinks leading to your website
It's a well-known fact that backlinks have traffic-boosting and even conversion-enhancing potential. But rather than discussing that in detail, we are going to use this fact for explaining the concept of backlink quality.
Can you expect lots of visitors coming to your website from other resources outside your niche, or when following the links that aren't related to the topic of the article or blog they are reading? This isn't likely to happen. Can you expect conversions if people arrive at your website while looking for something entirely different? Hardly so. Hence, the #1 characteristic of a quality backlink is the relevance of the website it is coming from.
However, it isn't only the domain relevance of the linking resource that matters for SEO and accounts for the backlink quality. Domain authority (DA) is another important factor. There's little chance you'd get any referral traffic from small blogs or recently created websites that don't have many visitors yet. Backlinks from well-established, authoritative websites in your niche are more likely to help you boost your traffic, and your rankings in the SERPs as well. So, keep in mind that backlinks from high domain authority websites significantly 'outweigh' and outvalue those from smaller or irrelevant resources. Read more on backlinks that are valuable for SEO here.
Building Links: The Most Effective Methods
In the era of social networking, it is no surprise that social media may work wonders to make a large audience take notice of your content or services. Regular posts are likely to get you quality backlinks when they are shared – as long as you provide great content that is of interest or value to your followers. You can take it up a notch by encouraging more shares as you announce prize draws or competitions and offer free downloads on your website.
Most experts agree that guest posting is the best for link building and improving a website's ranking. It's the strategy that yields genuine, long-term benefits if your guest posts are accepted by well-established, higher domain authority websites and successful bloggers. However, this requires investing lots of time and effort, and certainly doing lots of research and writing.
But for many beginners, it is the 'outreach' part that is the toughest, finding and contacting relevant websites. Their guest post offers often get turned down as higher authority websites don't want anything to do with those. So professional link-building services aren't just used by those who are too busy for guest blogging or want faster results. Link building experts can really help out with the outreach issues.Quality is key with link building agencies as well. You can trust the ones that are the industry leaders and have earned a strong reputation, or you can choose by customer reviews and guides on best guest posting services such as https://inspirationfeed.com The most reputable link-building services offer quality content and blog writing, along with natural-looking link placement on topically relevant higher authority resources, which will help your website and your rankings grow.
Author Bio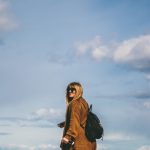 Nancy P. Howard has been working as a journalist at the online magazine in London for a year. She is also a professional writer in such topics as blogging, SEO and marketing.
---