Know how social media stars Rihanna and Cristiano Ronaldo succeeded in their business
---
Social networks have brought fans closer to their favourite celebrities. It allows the followers to be updated on where their liked star is, what they are doing, their thoughts, and possibly any other thing they might want to know. 
Celebrities use social platforms to connect with their admirers and build a personal bond. This way they gain more praise among the public. It also shows the realistic side of the VIPs. 
Rihanna has aced in the music industry along with her cosmetics and fashion brand through her social media charm with followers crossing 50 million. Besides her, Cristiano Ronaldo is also a maestro in social networking along with his sports career. Being famous and appreciated on social channels has got them millions of followers with a rising success in their businesses.
Rihanna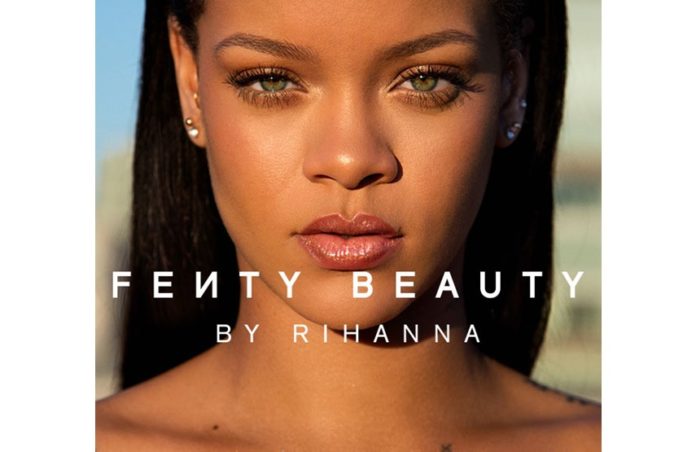 Popular by the username badgalriri, this diamond-like singer is also a well-to-do businesswoman. The music star has mastered the social media game and she cleverly elevates her business through social listening.
By learning some of her tactics, we can match her game (at least on social media). You should acquire the art of reaching individuals on the internet through posts with minimal typing as she does. 
Rihanna has enchanted her followers with every post and has continued to transform her musical career along with her brand Fenty Beauty through social media presence. None of these achievements were accidental. In fact, all of her posts were crafted with enough reflection and as a long-term approach to connect with her supporters. 
Cristiano Ronaldo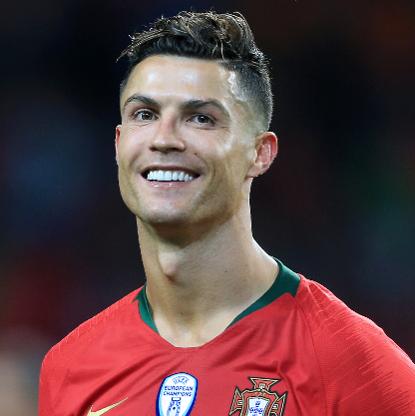 Cristiano Ronaldo dos Santos Aveiro is an established Portuguese Footballer. There is no other sportsman that can compare to this footballer's social media reach. Not even adding up followers of several other sportspeople results in the follower count of Cristiano. 
The athlete has revised the ground rules of sports and has now become a popular persona and an ambassador for many international brands selling luxury items. He has crossed Justin Beiber and to your surprise even Donald Trump in the number of followers on Facebook.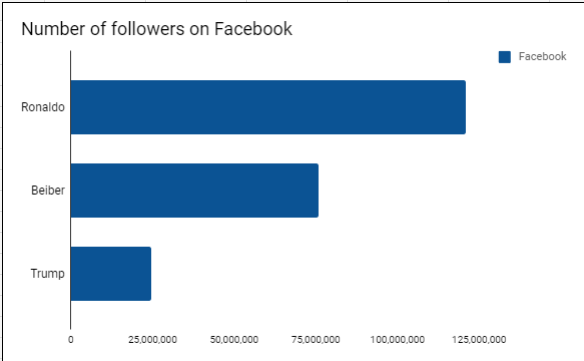 CR has generated $1 Billion at a minimum for his sponsors through social media by achieving the skills of social media marketing. He has generated sky-high returns for his endorsement partners. The star is also referred to as Facebook King due to the inordinately large number of followers especially girls and disguised soccer moms. 
Ronaldo is also an entrepreneur along with being a famous football player. He has a fashion boutique, undergarment brand, blanket outlet, restaurants and a museum named after him – CR7. In addition to these, CR has a video game of his own Super Stars Ronaldo and Hugo. Also, the CR7 Crunch Fitness was made to expand the VIP's fitness empire in collaboration with the Crunch Franchise.
Now, take a look at the strategies that these social media sensations have taken up. 
Listen before posting
Fenty Beauty is a make-up line launched by Robyn Rihanna Fenty a.k.a Rihanna or BadGalRiri. She started this line so that " women everywhere would be included". 
One major reason for the success of this business is that Rihanna pays ample attention to the conversations happening on the web, learns from them and then thoughtfully creates not only products but also social media posts depending on what people want.
She discovered that many women faced difficulties in finding foundations that match their skin tone. Hence, when her brand was brought out to the public, it offered 40 shades of foundation that served the customers ignored authentically by the cosmetic industry.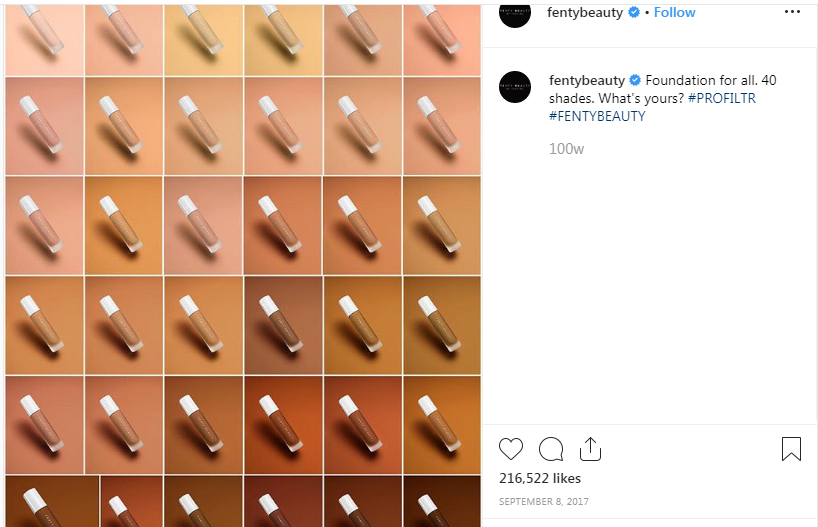 This lead to overwhelmed reviews from make-up users; all full of relief and joy. The beautiful owner also states that her make-up products should inspire everyone. Also, stating that "Makeup should never feel like pressure. It should never feel like a uniform". 
The popular vocalist understood that social media is not just for putting up content or getting feedback but is a tool to interpret what the buyers need. 
Similarly, you should incorporate social media research and knowing what your consumers want instead of giving them what YOU think they need.
Personalize the content
Rihanna is a singer as well as an actress. Her posts never focus 100% on promotions; instead, they include her glamour and native speech. The largest users of social channels are youngsters and they prefer authentic content over traditional advertising displays on the pages. 
This is where Rihanna has a clear-cut advantage over other famous enterprises similar to that of hers. She generated relatable content that her fan followers would look at and say, "that is something I would've done!". 
Rihanna shares her favourite shades of lipstick with her followers. In the same way, you can too give opinions. Be it your favourite show, a tasty recipe, or something you find really interesting. This portrays that you care about things beyond your business and reflects humanity. Her Instagram posts are unique and light-hearted. She shares professional photos along with real-life scenes.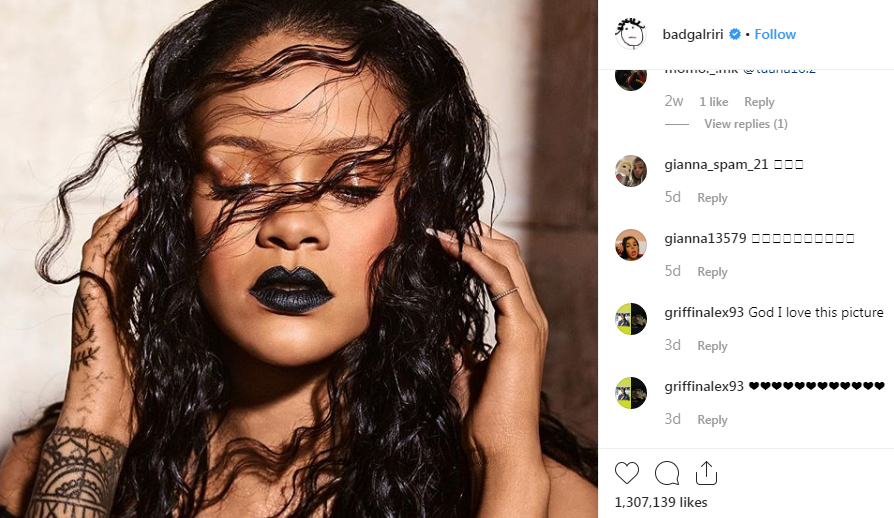 Businesses can share behind the scene captures, and content with a bright or themed colour scheme along with customized captions on various platforms. 
Show Gratitude
Riri never forgets to thank her fans and admirers who helped her in the race to the top. She also mentions people that have stood beside her along the way. This tells the followers that you notice them and care about them. This is both a kind and effective way of making an attachment with other beings.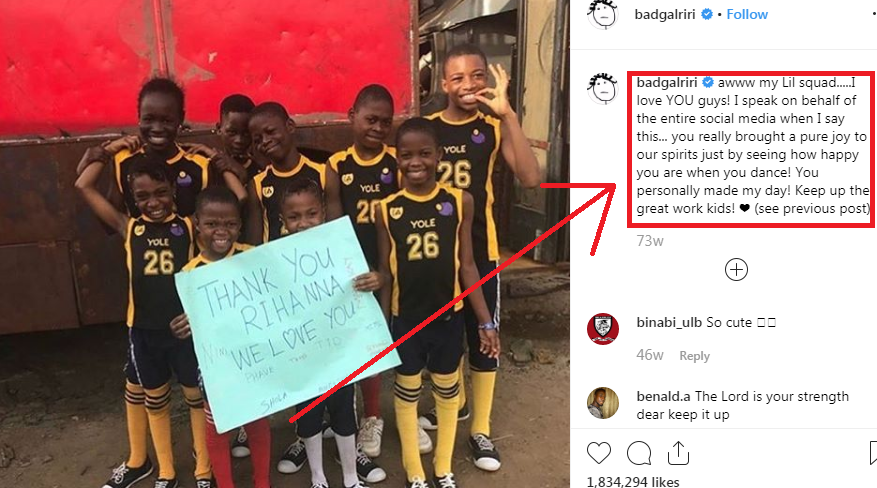 As you can see, Rihanna thanks the children on behalf of all social media users. And positively encourages the kids and appreciates their enthusiasm. 
Ronaldo has developed a CR7 selfie app which enables his fans to take a selfie with him at any point of time, anywhere. This way the fans stay happy and connected with him. The video of the App on Twitter received lots of likes and retweets in a very short time of its release.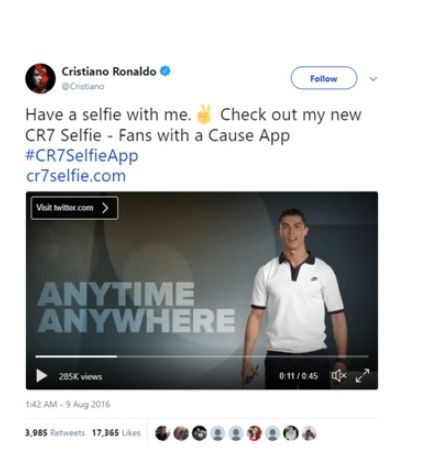 In the same way, you too should plan your social media strategy to show followers that you see them and value them. 
Stand out
Robyn Rihanna plunged into the market with 40 shades of foundation, reinventing the industry standards set up by international brands. Maybelline, Revlon, CoverGirl, and other similar companies replicated this trend and gave it the name "Fenty Effect" which pushed forward the brand's sale nearly a billion dollars. 
Moreover, her fashion brand Fenty Fashion filled out another gap in the clothing industry by offering sizes 14 and further considering the curvy women that are generally neglected by most of the brands. 
Rihanna has over 74 million followers on Instagram and Facebook. Despite the fact that she spends millions on advertising, her websites and social media sites have aided a lot in building her brand over a few years' time. 
Furthermore, Fenty provides Instagrammable packaging, hyper-pigmented products, a universal message of acceptance and a gorgeous persona; Rihanna herself as the brand ambassador.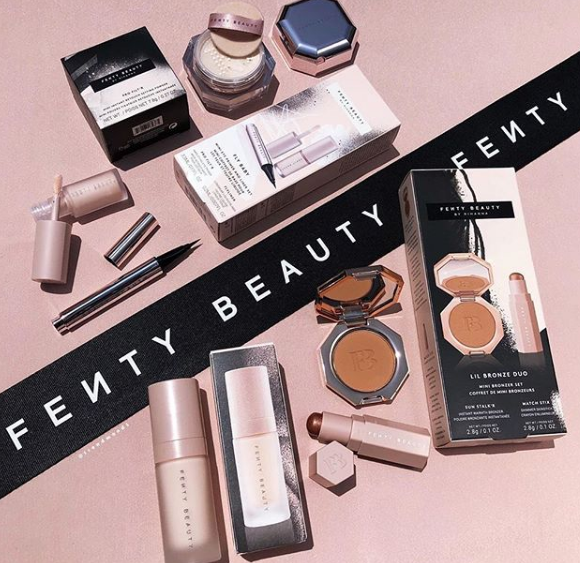 In the case of Ronaldo, he might not be the highest-paid athlete but he sure knows how to leverage his brands and partners through the power of social channels. This is the sole reason sponsors pay him a hefty sum even for a single post on his page.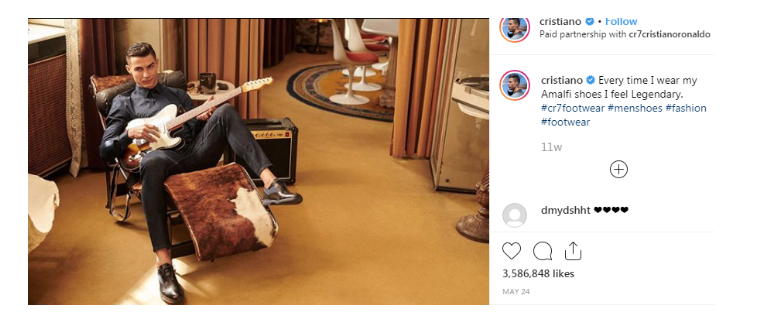 Unique ideas and engaging content is a must for best marketing results. First, earn popularity and then utilize the benefits of social media. You must have faith in your brand to make others love it. Find a way to inspire others to have the same amount of enthusiasm that you have for your brand. 
Discover the uniqueness in your company and through social channels, share with viewers your work culture and the team's talents. 
Convey awareness and motivation
Delivering value to the fan base by messages like "Be Secure!" and album titles like Unapologetic creates a positive experience for Rihanna's customers. Also, she provides links to her songs as a token of thanks to her clients and supporters. It brings them into her world. 
She encourages diversity and inclusivity through her product range conveying that everyone is beautiful in their own way. It is a great strategy and the proof is the success of her company. 
Connect with other brands and influencers
Rihanna has always teamed up with other singers for various albums and songs. Just like the Four Five Seconds song that Riri performed with Paul McCartney and Kanye West. She shared pictures of her live shows and shoots on her Instagram to make the fans aware of her collaboration. No doubt the song was a big hit!
Not only this, but she had also partnered with Samsung for promoting her album Antidiary and released an app that would take fans on a virtual tour of the rooms of a house. And she has always used effective Hashtags to make her post widespread but she also has used "Are you in it" caption to promote her album and Samsung's application.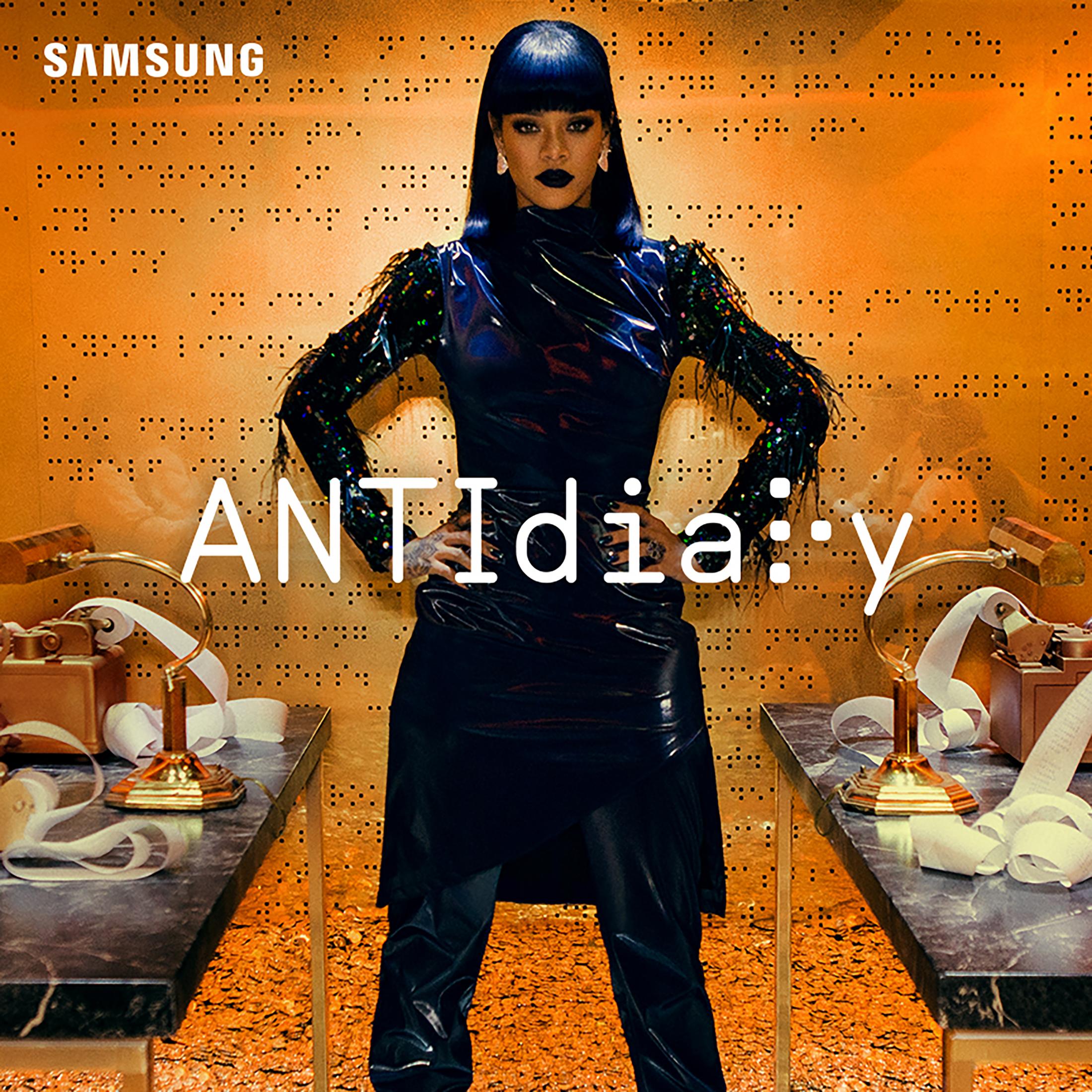 Furthermore, the songstress' brand has teamed up with Puma which goes by the name FentyxPuma which also has become very popular.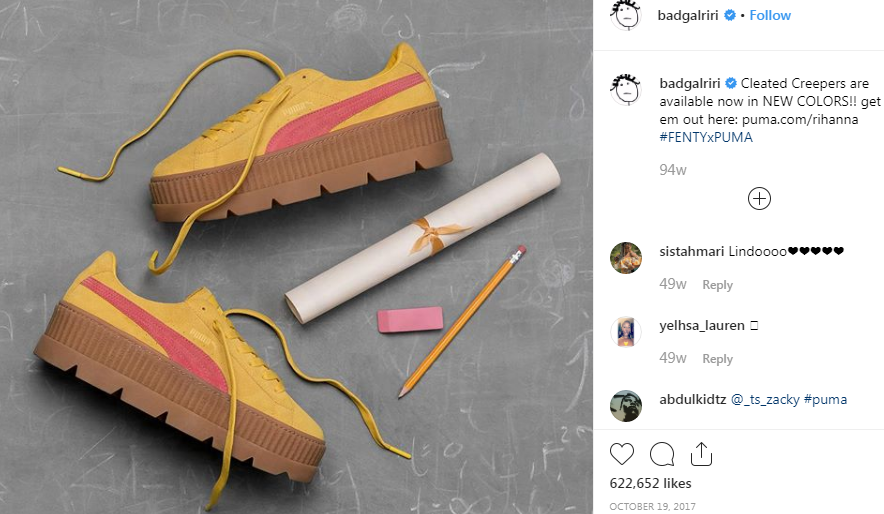 By partnering with other brands, she is exposing herself to viewers that may not have been following her earlier.
Ronaldo has made a lifetime agreement with the global sportswear giant Nike for $1 Billion in December 2016. The sum appears to be extremely huge but it sure has proven worth it for both Nike just as much as it has for Cristiano. 
He has published over 400 posts featuring the Nike logo or a mention of the company and has generated more than 500 million likes in total for this content.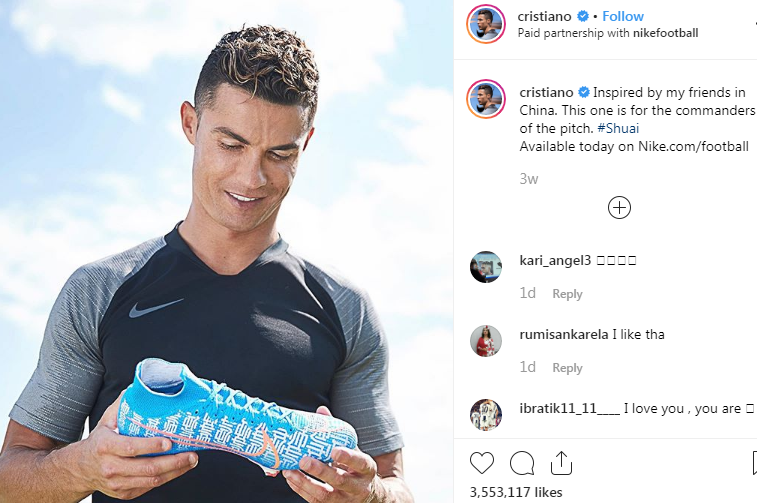 As you can see, this post alone has likes above 3 million. 
Surprisingly, he had generated ¼ the of the investment of Nike in 2016 itself! Meaning that Nike can easily recover the initial sum of interest every two years if he keeps up his social media game. 
It is okay to share the limelight with others if it gives both an advantage in finding new customers. 
Be generous
In 2012, Rihanna founded the Diamond Ball that raises funds for the Clara Lionel Foundation for improving the quality of life of communities across the globe. This ball is held annually where Rihanna performs along with fellow music stars to attract donors.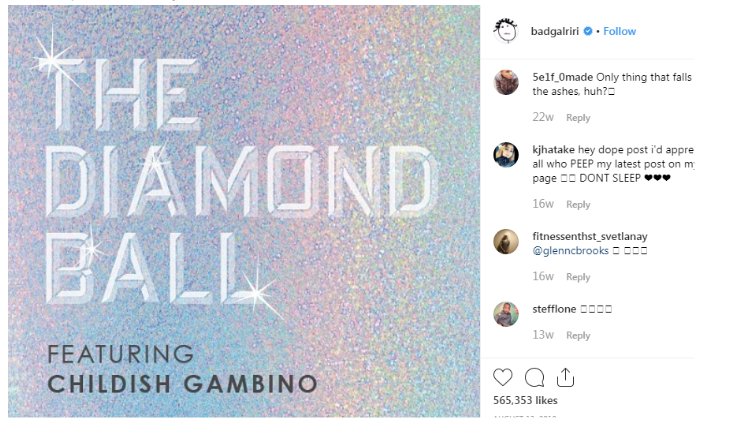 Likewise, you should show your customers how you are socially active and that you too are taking a step towards supporting the environment and humanity.
Learn from your mistakes
Do not let your fears hold you back. Keep posting even after a slip, learn from mistakes and step forward. With the right strategies, it is very possible to get back on track. 
Errors can be made by the legends too. It is just the mortal feature that comes to humans. And there is nothing to be ashamed of. Ronaldo keeps practicing for hours to make sure he does not repeat the blunders he made in the previous game. This makes him better at the next game.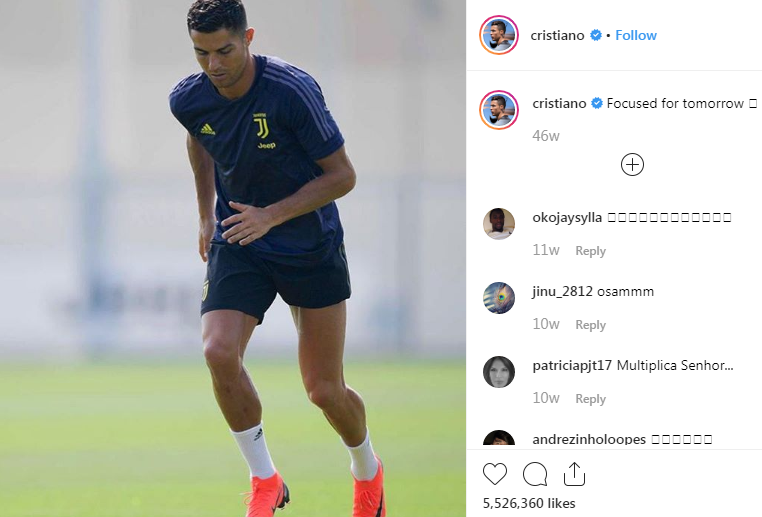 Even in business, every mistake you make will teach you a lesson and help you improve by letting you discover your weak points. 
Adopt social media practices from these limelights and climb your way up to profits and brand awareness. Become a favourite in the market. 
Good luck to you!
Author Bio:
Krunal Soni is the founder and CEO of Thrillax Private Limited, a digital marketing company. He holds expertise in diverse fields. His 15+ year spree in this field has earned him clients, and their faith in his tactics. His intelligent strategies have put Thrillax among the leaders of Digital Marketing as per the Clutch report of 2019. A systematic approach, transparent processes and friendly mentoring have allowed him to prioritize and manage a work-life balance.
---