Insta-Do's And Insta-Don'ts – Getting To Grips With Instagram Marketing
---
With over a billion active users every month, Instagram is quickly shaping up to be the social media platform of choice for businesses around the world.  Owned by Facebook, Instagram allows users to post, create stories and take advantage of paid advertising in order to make the platform a tool to be reckoned with.  
Although more and more businesses are getting on board with Instagram, many still aren't using the platform to its full advantage.  In this article, we're going to walk you through some of the Do's and Don'ts of this valuable marketing tool. 
There are other types of Instagram automation tools that you can use to lessen your workflow and help you plan ahead. Other than Instagram scheduling tools, you can use tools to help create content, grow your following, as well as track your analytics and create reports. Some of these types of tools can even suggest what hashtags you should use in your posts, organize and keep your content in one place, and combine analytics from other marketing tools such as Google Analytics. Use these types of tools to save time on your most tedious tasks. That way you can focus on other aspects of your Instagram like creating more content and restrategizing your marketing plan.
Set your profile
You may well be raring to go with posting on Instagram but, as a business, your first task is to make sure that your profile and bio are up to scratch.  On Instagram, the main clickable link on your account is your Bio (which appears right underneath the page name) so you need to make sure that this is up to date – and you need to check it regularly to make sure that it's still working properly.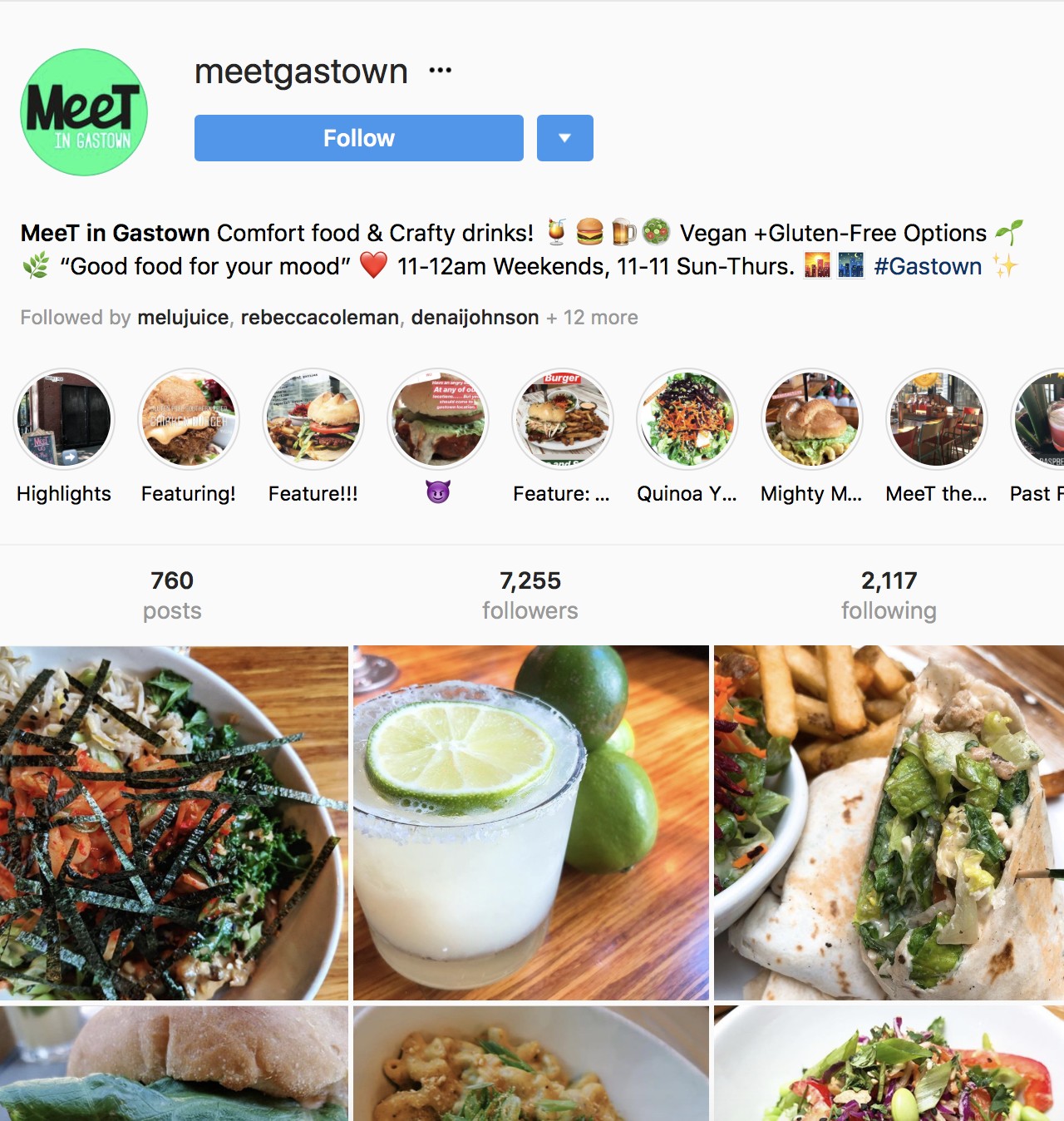 Do pay attention to branding
Your bio and your page as a whole need to represent your brand so make sure that you include the same logo and colour scheme as your other marketing materials.  
Do tell your story
Your Bio is inarguably the most important part of your page as this tells a first time visitor who you are and what you do.  This should, therefore, be kept up to date and should include any special offers or events as well as showcasing your restaurant. 
Don't use sales speak
Your page and bio should reflect the personality and ethos of your brand and, tell the story of how you got to where you are.  Sales speak in your bio will quickly turn potential followers away – trust us!
Another kind of profile
So, you've now figured out who you are and, the image that you wish to present to the world; now it's time to look at the profile of your desired customer.  When marketing on Instagram, it's really important to know who you're talking to. 
Do create a profile of your target buyer 
| | |
| --- | --- |
| Name of the Company | Target Company Profile |
| Industry type (IT, Bank, Food, Telco) | IT |
| Type of customers (B2B or B2C) | B2B |
| Number of employees | 20 to 50 |
| Country | United Kingdom |
| Annual Turnover | 5 to 10 millions € |
| Market position (leader, challenger, new-entrant) | Challenger, among the top 10 / top 20 of their market |
| Growth (Recession, Stagnant, Moderate, Hyper-growth) | High Growth (20% to 50% YoY) |
This should include basic demographics (age, location, what they do for a living) as well as what they do in their spare time and, where they shop and, most importantly, what they like to eat.  Building a profile of your target customer is important as it will shape your entire marketing strategy.  Why?  There's no point in posting about things that your target customer simply isn't interested in. 
Don't leave it to chance
A lot of people make the mistake of going for a 'scattergun' approach when it comes to followers, using the rationale that the more people they target, the more followers they'll attract.  When it comes to your restaurant following, it really is quality over quantity as irrelevant followers soon lost interest and drift away. 
The tagging game
Do make a hash of it

For the restaurant industry, hashtags are invaluable as they allow you to quickly gain followers and advertise special offers and events.   Choose a memorable and 'fun' hashtag for your restaurant and make sure it features on all of your marketing materials and in your restaurant, including your menus and receipts.  
Encourage restaurant visitors to use the hashtag when posting their photographs – you can even offer an incentive for doing so such as a free drink on their next visit.  You can also use your hashtag to create competitions and giveaways within your Instagram posts to get your followers involved – after all, who doesn't love a freebie?
Don't overdo it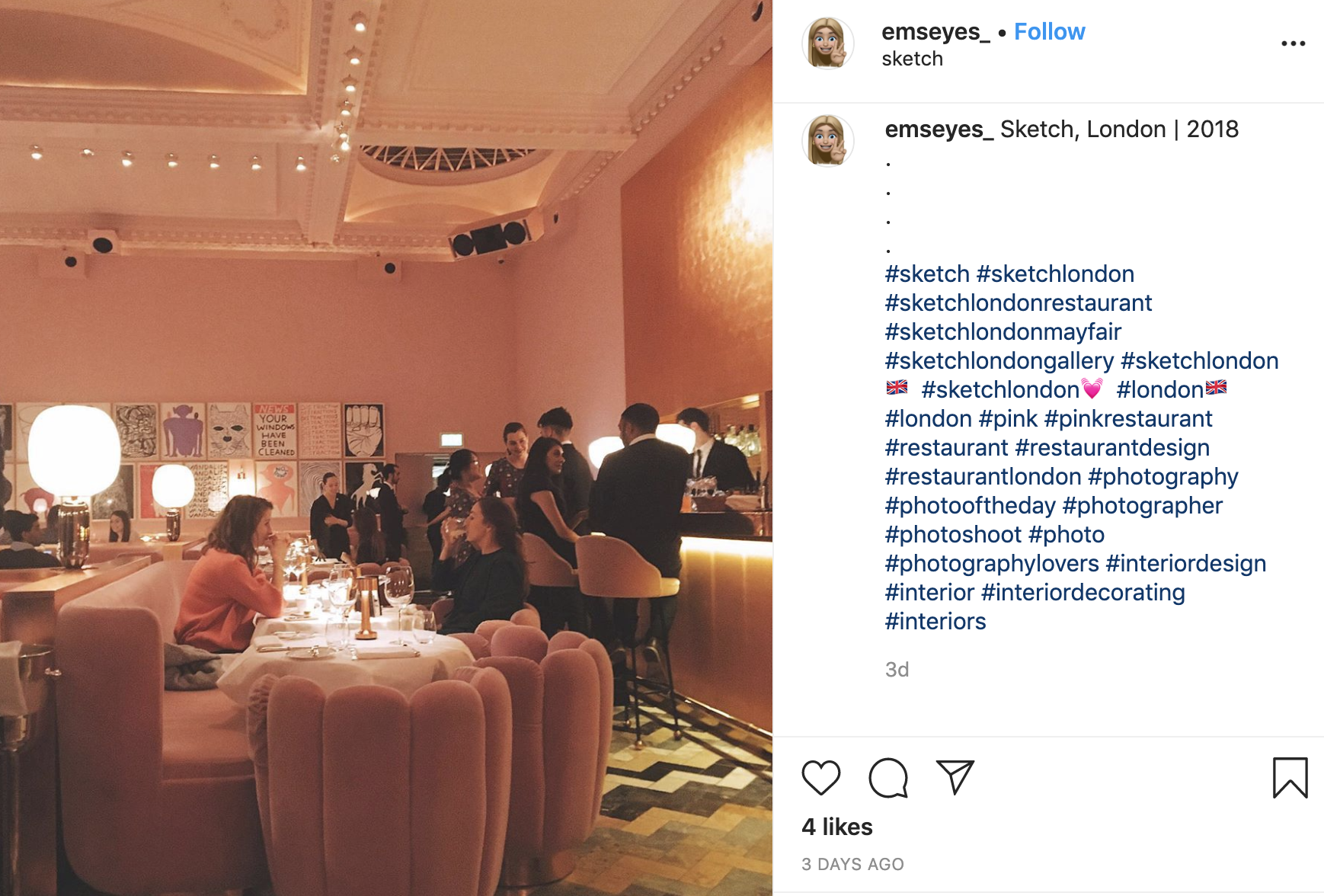 Although its fine to use your restaurant hashtag and, maybe one or two others, in your posts, less is definitely more.  We've all seen those posts which feature two lines of content followed by a baffling selection of hashtags – these serve no purpose other than confusing followers.  Keep your hashtags to one or two relevant ones. 
In the post
Do plan ahead
Instagram gives you the option to schedule your posts – so use it.  Writing and scheduling your posts ahead of time allows you to create a story or theme for the week – and also keeps your posting consistent.  Think about the week ahead and what may be happening and then tailor your daily posts accordingly. 
There are several tools that allow you to schedule Instagram posts. However, you'll need to pay close attention as some don't truly schedule the post. Instead, they send a push notification to your device to remind you to post. A tool like Bulkly works with Buffer which will actually publish the post for you, automatically.
Do include great pictures
Instagram is very much a visual platform and, so, you'll need to make sure that all of your posts include clear and enticing images, whether these are of your restaurant, your staff or one of your signature dishes.  A good example is that of restaurant ordering service, Upmenu, whose photography gives a really clear 'at a glance' idea of what's on offer.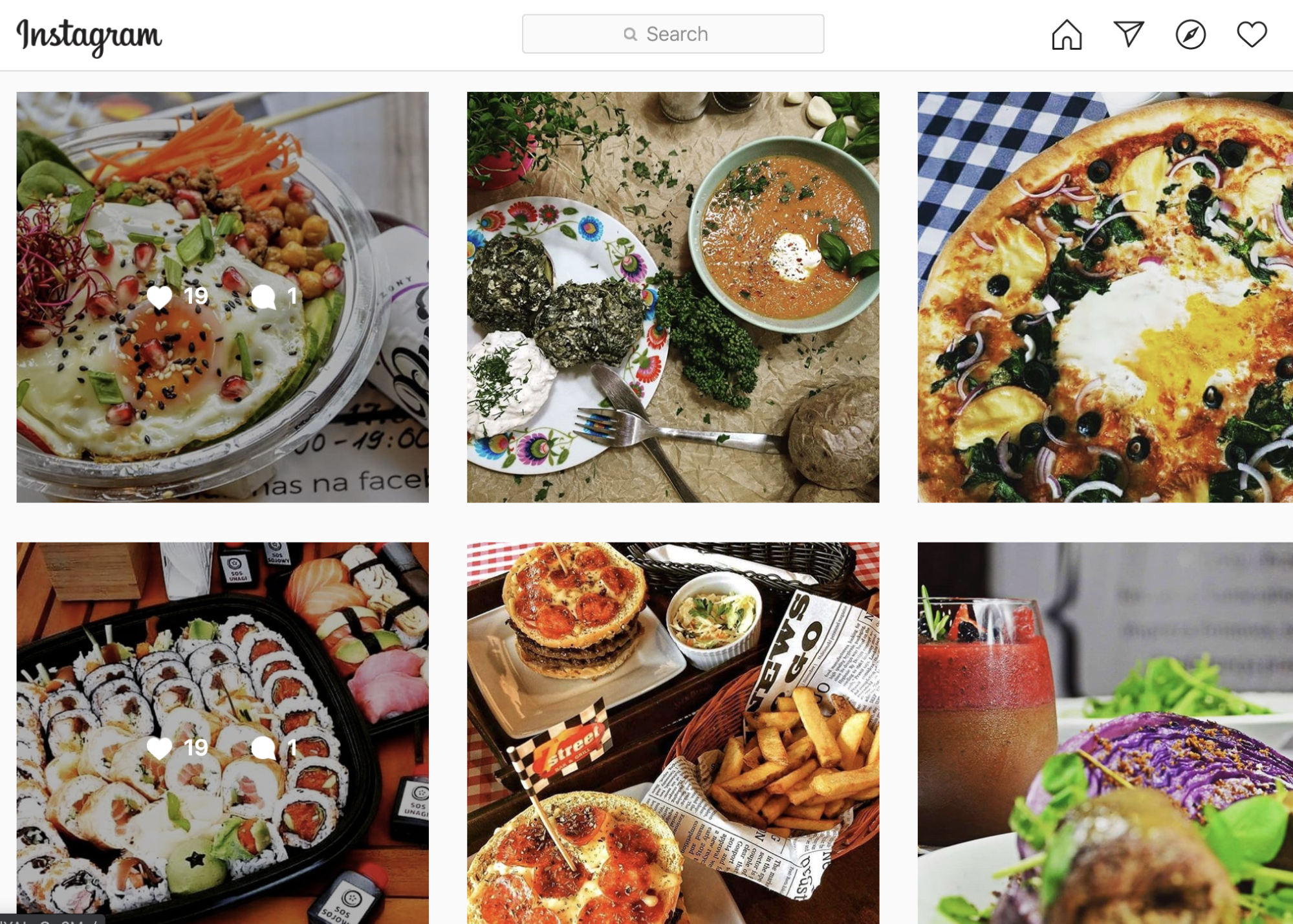 Do caption your photos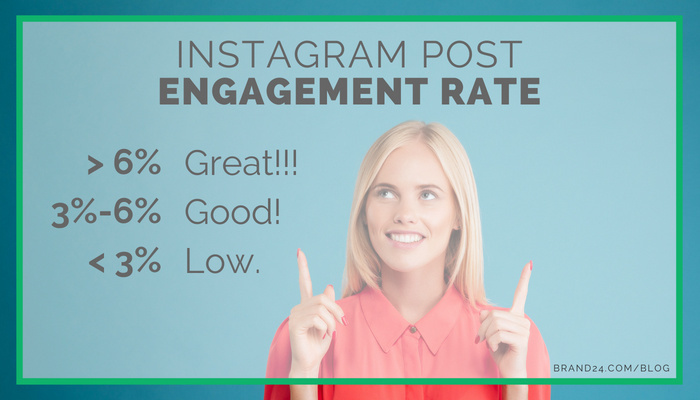 Nothing ruins a great post like a photo without captions.  Make sure that you caption each and every photo and, make your captions short and snappy.  
Do include relevant information
Whether its a special offer or something new and exciting in your restaurant, always keep your content relevant, concise and interesting. 
Don't waffle

With Instagram, you really need to resist the urge to post every time something pops into your head.  As well as being annoying and 'spammy', this chips away at the professionalism of your brand. 
Don't post irrelevant info
In keeping with the above, your posts should, by and large, relate to your business and the restaurant industry as a whole – so no pictures of cats or 'hilarious' politician memes. 
Don't do dodgy pics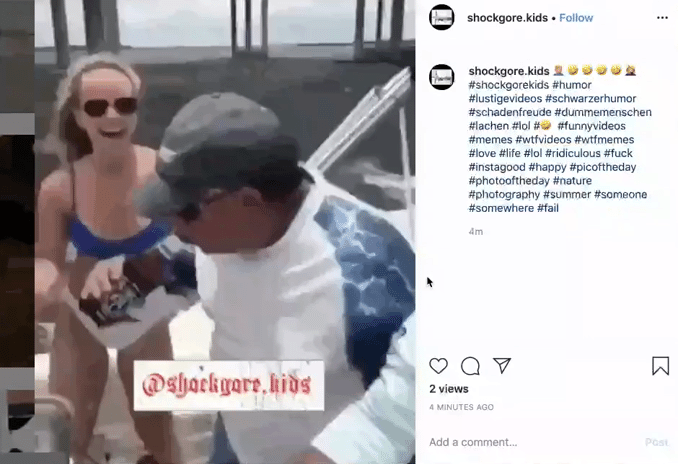 Although it's fine to take your own photographs for your posts, make sure that you set aside the time to make sure that these are clear and professional looking.
Don't stalk your customers
Some restaurants like to include photographs of their restaurant during opening hours, including candid shots of customers.  
This is OK in principle but, good manners dictate that you should explain what you're doing to the customers and ask for permission to use their image (most will be agreeable – particularly if an incentive like a free drink is offered to seal the deal).  
Posting images of your customers without permission may result in a disgruntled customer who may never darken the doors of your restaurant again in protest. 
…………And engage
So, you've set up a killer bio and you've written some brilliant posts – now is not the time to rest on your laurels.  The most effective way of succeeding on Instagram is to engage with your followers; how?
Do reward them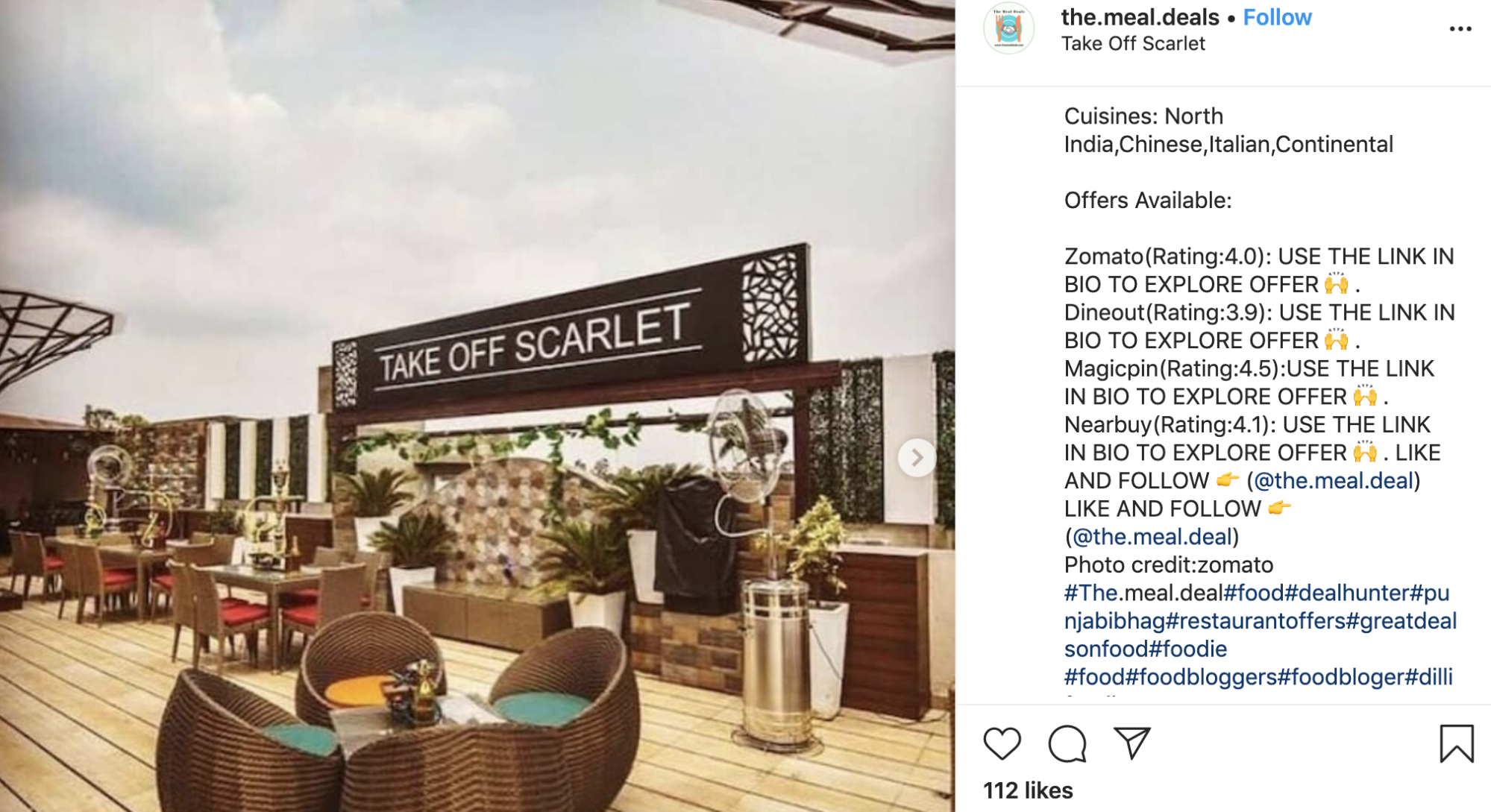 Your followers have taken the time and trouble to follow you so, make sure that you reward them with interesting and exclusive content and, be sure to let them know of any exciting offers you may be running. 
Do create stories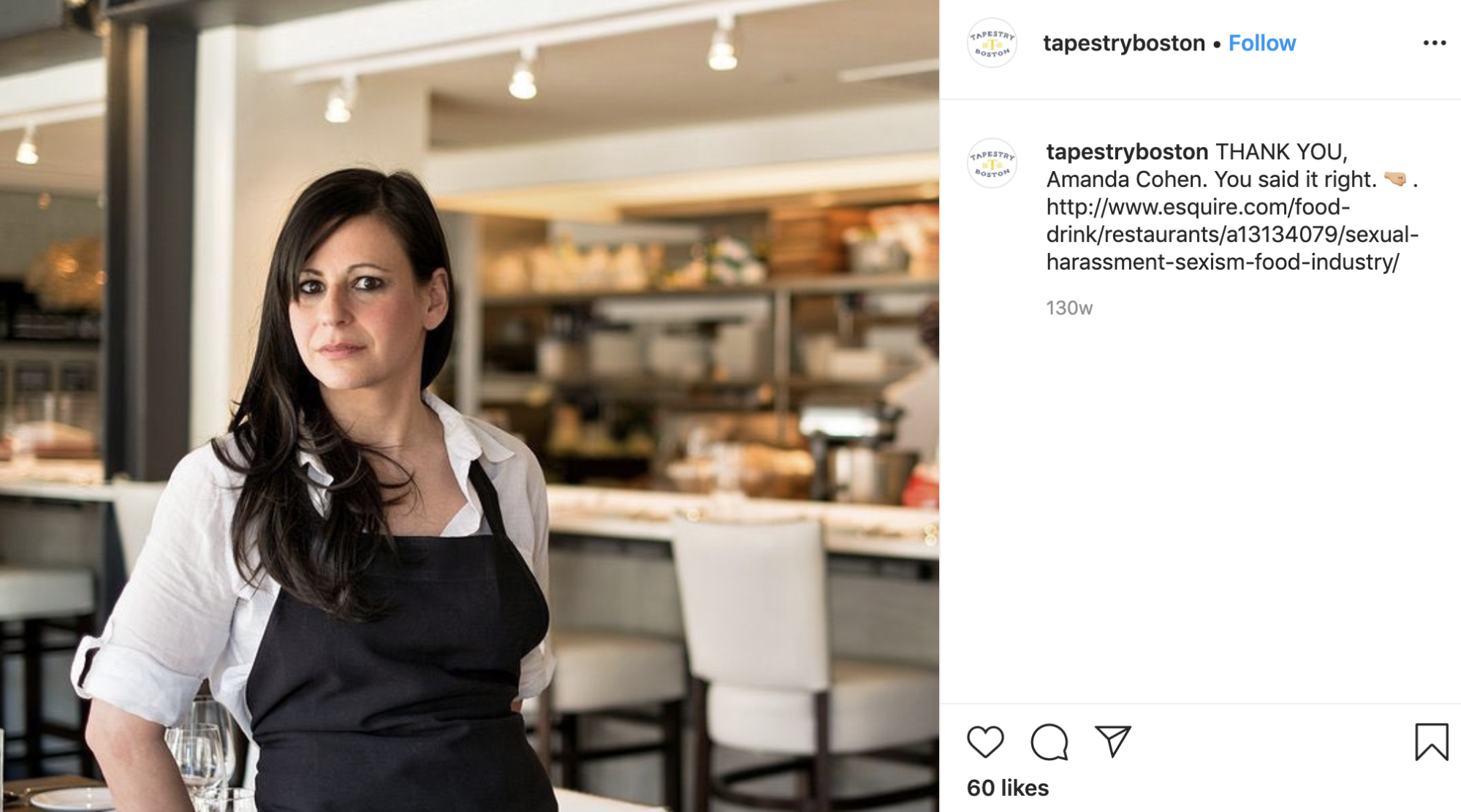 With Instagram, just posting once a day isn't enough – you need to create unique stories to keep your followers interested. 
Do run competitions and giveaways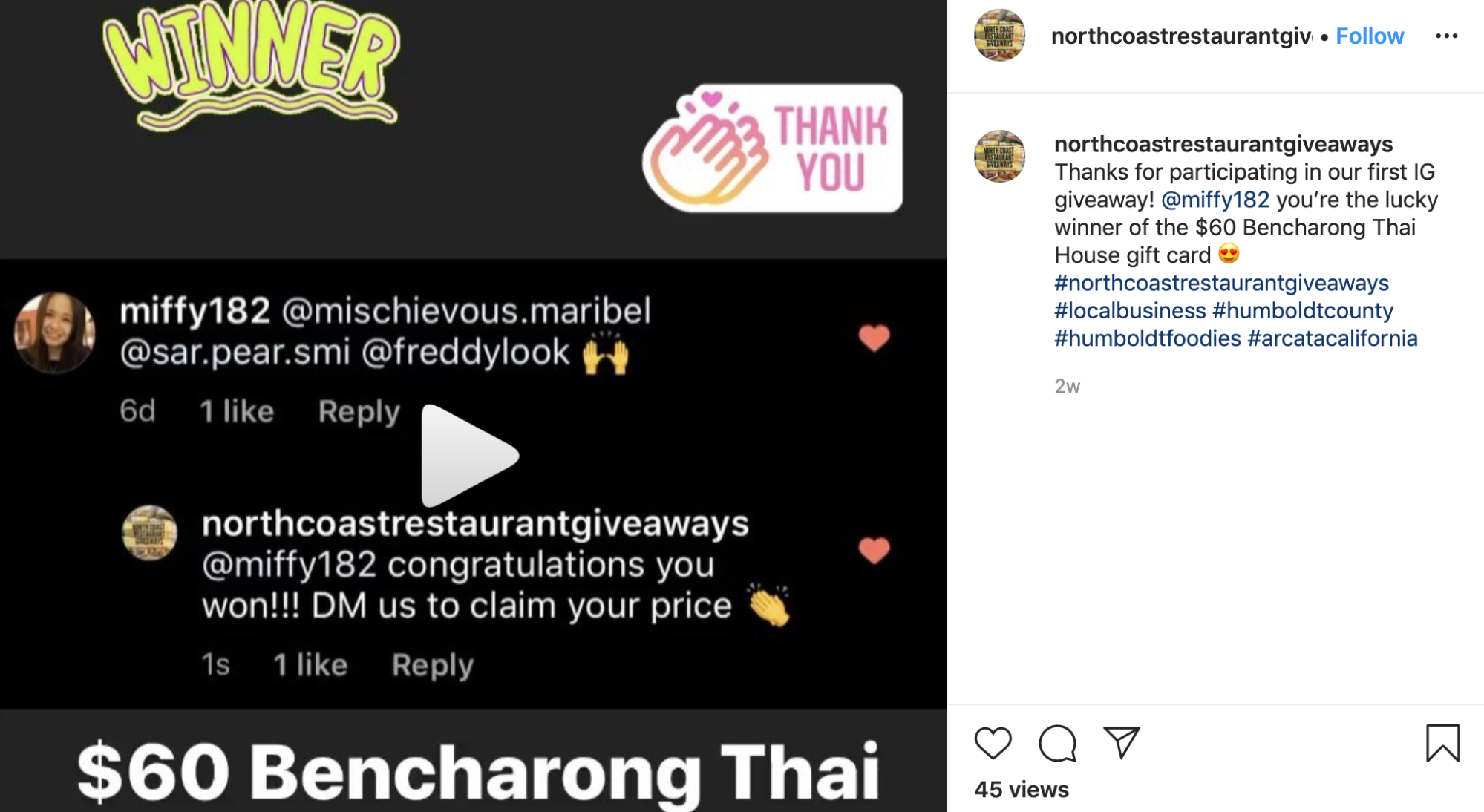 People have short attention spans, so make sure you keep your followers engaged by enticing them with the chance of winning a meal or a free drink (not forgetting that all important hashtag and the terms and conditions of your giveaway). 
Don't get personal
When engaging with customers on Instagram, you may come across the odd troll or, somebody who has a grudge against your business.  In these instances, its best to respond along the lines of 'We're sorry to hear that, please DM us / email us at…….'  Whatever you do, don't get sucked into an online argument on your page – this will not reflect well on you as a business. 
Instagram paid advertising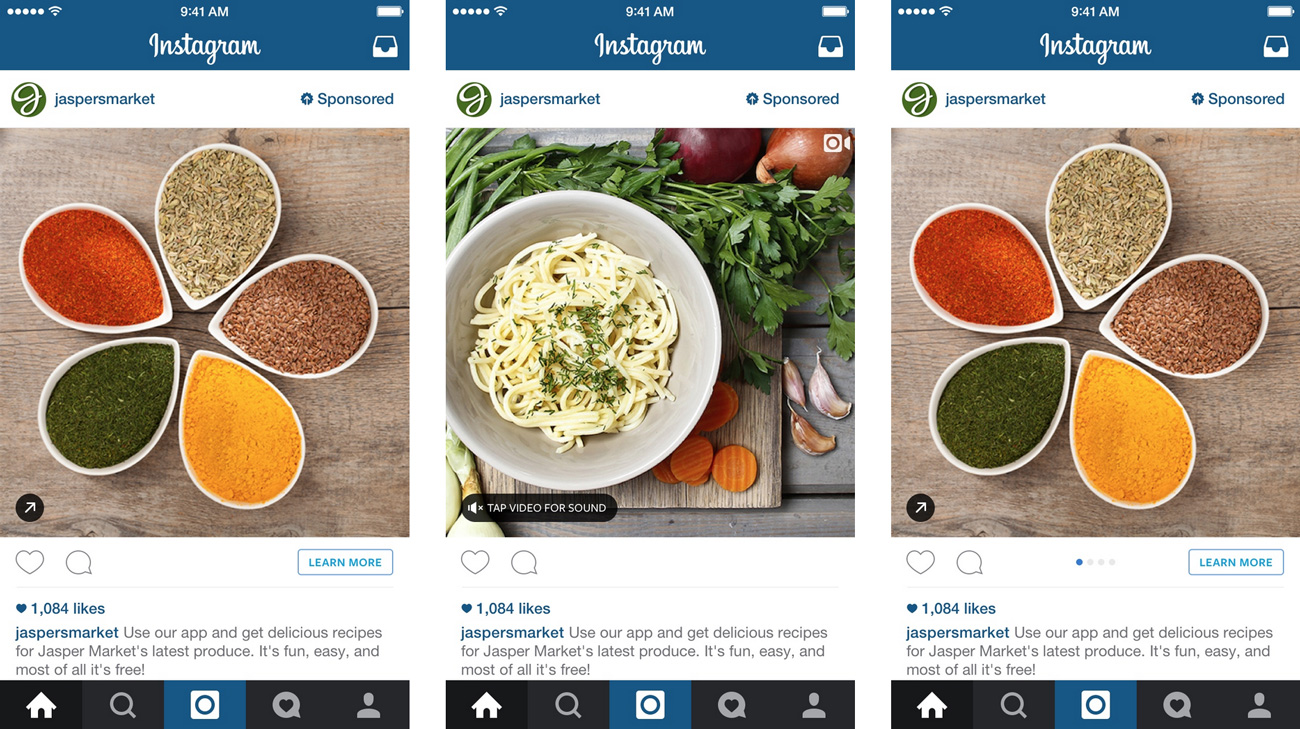 Instagram's PPC advertising is a great way of spreading your message even further than your followers and, allows you to zero in on demographics and location in order to reach potential customers living in the same area as your restaurant.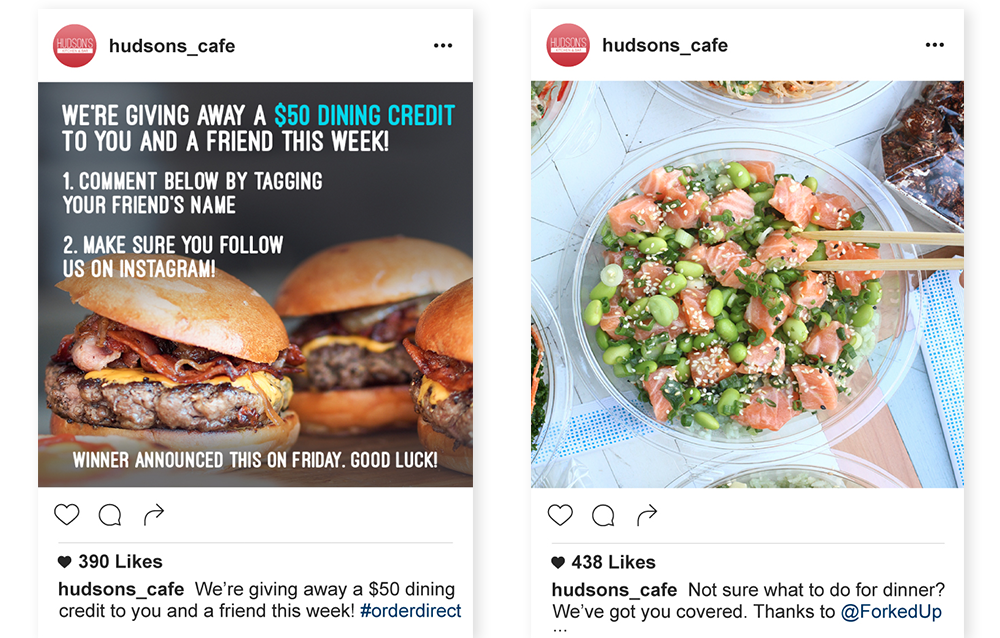 Do mirror your advertising and posts
Earlier in this article, we spoke about consistency and this goes double for your advertising.    Make sure that the colour theme and tone in your advertising matches that of your Instagram page for a seamless and professional image.  
Do use carousel ads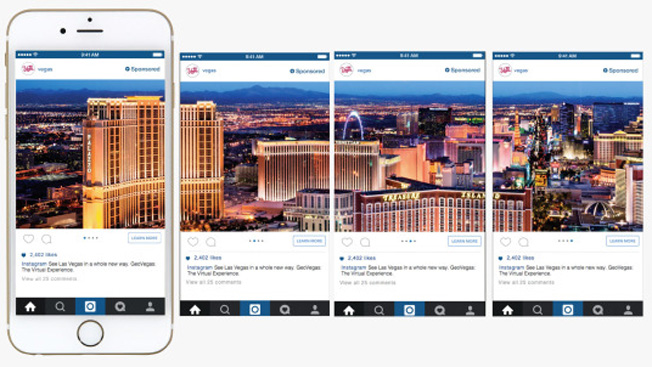 For the restaurant trade, carousel ads offer a kind of slideshow of up to 10 photos or videos – meaning that you can include pics of your restaurant, your dishes and your chefs if you so desire. 
Do include engaging content
The golden rule of advertising content in 2020 is 'Tell 'em something new'.  Use fun facts, special offers and teasers to get those fingers clicking through to your page or website. 
Don't oversell
As with your posts and bio, your followers don't want to see shouty 'buy it now' style advertising.  Instead, concentrate on solid, good quality content. 
Instagram marketing is a complex art and takes a bit of trial and error but the benefits far outweigh the downsides.  By combining a killer bio with engaging posts and intelligent advertising, it's possible to take your business to the next level and fill your restaurant every night of the week.  
---