Search engine optimization is one of the most effective ways to boost your brand visibility and drive high-quality traffic to your site. Of course, the higher you rank, the more people you will attract to your website. And, to rank high for certain keywords, you need to optimize your content for them.
However, keyword optimization is only half the job done. The other half is getting people to choose you over your competitors and take the desired action. To do so, you need to understand the reason why they are conducting searches.
This is what searcher intent is and here is how it can help you boost your SEO efforts.
Why is Understanding Searcher Intent Important to SEO?
Do you know how Google presents search results? Namely, the search engine has created a comprehensive guideline, where it clearly defines how different search results will be ranked. For example, in its Needs Met Rating Guideline section, Google has created a scale ranging from Fails to Meet to Fully Meet the standards. When assessing a certain page, they consider several factors, such as content in foreign languages, porn-intent content, offensive content, or pages that don't load. In other words, the purpose and the context behind your pages matter to Google, as they help them choose the most relevant results and boost their users' browsing experiences.
The Three Main Types of Search Queries
The way the digital marketing landscape works is pretty simple. If you're a family restaurant in a small town and a user searches for "family restaurant" plus your location, chances are your site will appear in front of them. However, getting yourself noticed in an overcrowded online marketing landscape is not that simple. As commercial keywords have become highly competitive, you need to develop a better understanding of the search intent behind them. Of course, it all starts with learning more about the three major types of search queries.
● Transactional Intent
Transactional queries have a commercial intent. Simply put, a searcher wants to take a specific action, such a buying a product or booking a service. They are especially important for online retail businesses, as these searchers are looking for specific brands, products, or services. Transactional queries walk the fine line between clear phrases like "family restaurant in San Francisco" to more subtle ones that include the investigational intent, such as comparing different retailers, brands, contracts, and so on. From the SEO point of view, these keywords usually have a low search volume, but help you generate loads of qualified leads and boost your conversion rates. Precisely because of that, you need to optimize your site properly to help the visitor complete the desired action once they land on your site.
● Informational Intent
The queries with informational intent are done by those users that want to learn more about a certain topic, brand, product, or service. Such queries range from some simple questions such as "How many countries are there in the world?" to some more precise and complex queries. From the SEO viewpoint, informational queries are ideal for acquiring new customers and bringing value to them.
When they appear in rich snippets, informational queries may drive lots of traffic to your site and boost your overall visibility. On the other hand, sometimes using featured snippets with informational queries may also mean losing leads, as a user may simply read the information in the snippet without clicking on your site.
● Navigational Intent
Have you ever typed "YouTube.com" into Google's search box? Probably not. The majority of searchers simply enter "YouTube" into the address bar to land on the site. This is what navigational intent, or brand-related, queries are. These search queries are incredibly valuable to your site, as they send high-quality traffic to your site and increase conversion rates. Of course, to find you this way, a user first needs to be familiar with your brand, content, and products.
When analyzing your search queries, be careful. Some search queries may seem as navigational even if they're not. For instance, a user may also google "YouTube" to find out more about the company and the latest news about it and not to visit the site.
Understanding the Issue of Ambiguous Keywords
Not every keyword is easy to define and categorize. Let's take "Amazon" for example. Is a user looking for the information about the rainforest or do they want to learn more about the company? Maybe they want to visit Amazon.com and make a purchase? The same goes for "PPC". If a searcher googles it, what type of information are they actually looking for? Are they looking for a definition of PPC, a PPC guide, or maybe an agency to hire?
If this is the very beginning of their research, even a searcher may not be sure what they're looking for. Given that the search intent behind these keywords is not clear, Google usually includes a multitude of potential answers in the SERPs. Of course, Google tends to personalize search results and tailor them to its searchers' individual browsing habit and needs. Once it figures out what their intent behind a certain search query is, it will ensure that the results are relevant to them.
Evaluate your Content
If your content doesn't resonate with your target audience, it's time to check your keywords. Your goal is, after all, to understand the search intent and adapt your content to it. One of the most important practices that may help you grow your traffic and revenue substantially is keyword mapping. In other words, you need to make sure that each keyword you're targeting is guiding the target audience to the right page. This is exactly where most marketers make mistakes. For example, using informational keywords for navigational pages or navigational keywords for pages with transactional intent makes no sense and may result in greater bounce rates.
Take Advantage of Related Searches
In 2013, Google introduced the Hummingbird algorithm updatethat allowed it to better understand the intent and context behind users' searches. This way, Google's SERPs have become user-oriented and highly customized. Precisely because of that, Google's related search results may be a valuable resource when it comes to understanding searcher intent. Based on them, you can conclude what groups of people are looking for products similar to yours, how much they are willing to pay, and whether they're just browsing around or really want to make a purchase. This information will help you create better-targeted buyer personas and understand their intent.
Related searches also play an important role in optimizing your keyword campaigns. Let's say you're targeting the "pancakes" keyword. As the keyword is highly competitive and has a huge search volume, you're not sure whether it's really worth targeting. In this case, you could simply google the phrase and look at the searches related to it to find more specific keywords relevant to you. You can further copy them into the Google Keyword Planner or a similar keyword research tool to see what their competitiveness and search volume are.
Over to You
Today, to get the most out of your keywords, you need to understand the intent and context behind them. Only this way will you be able to narrow your focus and optimize your content properly for the right keywords. Just like I've mentioned above, always make sure the keyword matches the landing page to make it relevant to both a user and Google.
How do you use searcher intent to boost your rankings?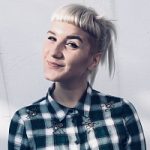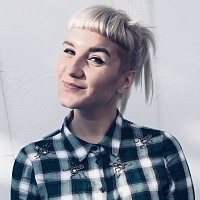 Lauren Wiseman is a marketing specialist, a regular guest author in adlbweb.com, contributor to bizzmarkblog.com and entrepreneur. She helps clients grow their personal and professional brands in the fast-changing and demanding market, strongly believing in a holistic approach.