How to Use Live Streaming for your Digital Marketing Campaigns
---
Live streaming is the buzzword of the digital marketing landscape today. It offers a robust marketing tool to business organizations, regardless of their scale and size, to expand their outreach exponentially. Capitalizing upon the power of real-time interaction, companies are increasingly leveraging live streaming to deliver compelling and engaging content and foster a strong brand connection. In this blog, we uncover the dynamics of revamping your digital marketing strategy with live streaming solution.
What is Live Streaming?
Simply put, live streaming is the process of transmitting live video and audio footage over the internet to a geographically dispersed audience. While this was typically limited to dedicated streaming platforms in the past, today, it has penetrated the realms of social media, making live streaming a key component of social media marketing. Interestingly enough, today, we have powerful cloud-based live streaming solutions like OneStream Live that allow users to multistream their live broadcasts to several social media and the web simultaneously. You may choose to go live in real-time or broadcast a previously recorded video as a live stream – the opportunities are endless.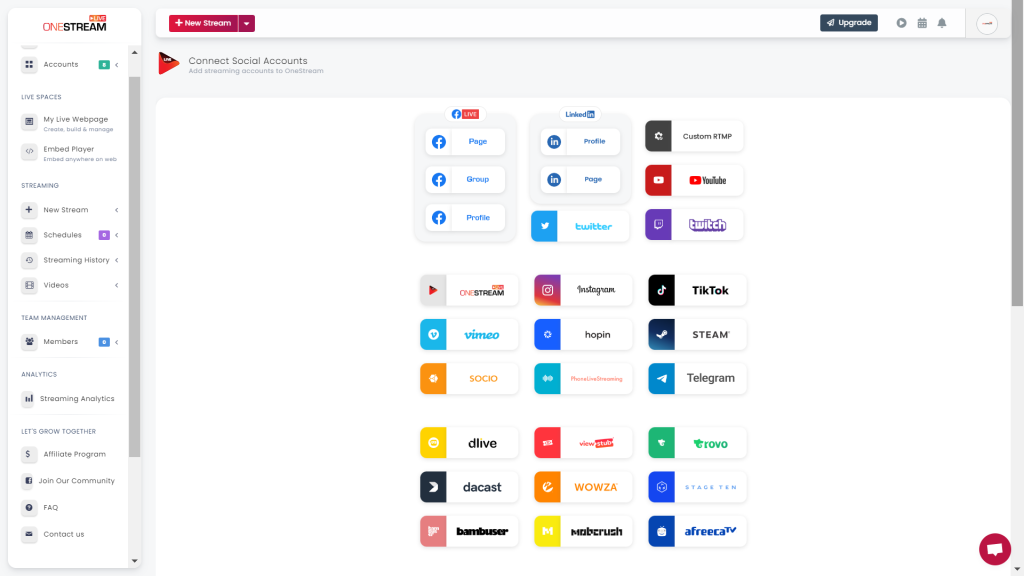 Live Streaming + Digital Marketing = A Powerful Combo
Live streaming is a versatile tool that offers the audience an insight into your business. It provides a platform to engage and interact, build relationships, and market your business. Of all the traditional marketing tools, live streaming thrives on real-time engagement, and this is essentially why 82% of audiences today prefer live videos to conventional social media posts. Similarly, 80% of audiences prefer a live video over a written blog. That said, 73% of B2B businesses today use live videos to achieve exceptional ROIs.
Now that we're talking about numbers let's get a few facts straight. Since the ultimate objective of any digital marketing campaign is to drive sales and increase conversions, live streaming unleashes its true potential in this domain. Live streaming can boost sales intent amongst the customers by a whopping 97% and solidify brand association by 139%. Take a moment to let that sink in!
You can use live streaming to:
Reach out to audiences beyond the limits of geographic space and time
Engage with your audience in real-time
Position your brand ahead of your competitors
Humanize your brand
Increase brand visibility and awareness
Establish long-term customer relationships
Accelerate lead generation
Ideas for Marketing Live Videos
Live streaming is a world of opportunities that await your business, promising new horizons of success. Once you have your marketing goals intact, you can exploit many options to live stream content that helps you build your brand.
Behind-the-Scene (BTS)
Promote the human side of your brand by sharing BTS of how things work. Give your viewers a taste of your brand personality and a reason to relate better with your brand. Live stream office tours, workshops, product shoots, team-building activities, and work-day-off to share your fun side.
Webinars
Host webinars to educate your audience regarding things that matter. If you're an apparel business, for instance, you can use live webinars to raise awareness about sustainable clothing.
Product Demos
Show live demos for your products, discuss the features and functionalities, and give a walkthrough of how It works. Live product demos create a buzz of excitement and keep your audience hooked.
Product Launches & Events
Showcase your product via an exclusive live product launch event. Broadcast your conferences, trade shows, fundraisers, and other corporate events to appeal to your viewers' interests. Share important announcements, updates, and exciting news to build anticipation and fetch more views.
Live Q&A Sessions
Use live streaming to respond to your audience's queries in real-time. These might be product-related questions, service-related queries, or FAQs regarding specific topics relevant to your offerings.
Interviews & Discussions
Host panel discussions and interviews with industry experts to share engaging talks. Host virtual summits or invite special guests to talk about your brand and the industry.
Influencer Marketing
Collaborate with a celebrity or an influencer to discuss your products and promote your brand. Such endorsements work like magic; people love to follow what their favorite stars do.
Expert Tips for Devising a Live Streaming Strategy
So, if you've not yet embraced live streaming as your strategic marketing maneuver, here are a few expert tips to get you started:
Create a content plan – choose what you want to live stream and create a rough script around it. But don't overdo the script. Live streaming allows you to show the more spontaneous and human side of your brand, so better keep it casual and authentic.
Post a teaser – it's a good idea to post a teaser to grab your audience's attention before going live. Giving your audience a heads-up will fetch you higher views and better audience engagement.
Brand your live streams – don't get strayed away in the moment. Remember your brand philosophy during your broadcasts and promote your brand as the best choice for the audience. Add your logo, stick to your brand's color palette, and create an overarching theme that illustrates your brand ethos.
Appeal to the emotions – remember not to sell the products but feelings. Emotionally-driven content goes a far way compared to technical/dry content. Create engaging live streams that appeal to your audience's needs. Strike an association between your brand and the audience.
Multistream – don't limit yourself to any one social platform. Multicast your live streams on several social media to tap into a much larger audience. Embed your live streams on your website to reach out to potential customers who might be surfing the web for the perfect product match.
It's Now or Never!
Live streaming has proven itself as a high-impact and cost-effective digital successor to video marketing. It has garnered immense popularity, and business enterprises are increasingly deriving exciting opportunities to showcase their products and services and build brand value via live streaming.
Are you ready for your live show?
Author Bio: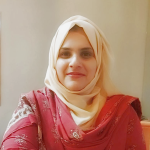 Saba Mohsin is Digital Content Writer at OneStream Live. She is a progressive researcher and an ardent blogger with a keen eye on ground-breaking technologies. She has a diverse experience of curating content for multiple leading high-tech firms.
---