How to Start an Online clothing & fashion store on Woocommerce
Today we're going to help you start your first online clothing and fashion store with a few simple steps while comparing the benefits of an online store to an old-fashioned physical store. We first need to know why and how to start marketing and build our online fashion store using WooCommerce.
Next, we're going to think about what our storefront would look like because, just like a physical store, the way you display your products to your potential customers matters a lot.
WooCommerce vs. Shopify: Which one is better for building an online fashion store?
WooCommerce and Shopify are often compared and are the two top choices to start a new online fashion store with, especially if the store has dropshipping features. It's worthy of mentioning that WooCommerce is a free, open-source plugin that has to be installed on a hosted domain. Shopify, on the other hand, is not free to use, and you have to pick one of the three plans: Basic Shopify ($29/month), Shopify ($79/month), and Advanced Shopify ($299/month). As the price progresses for each Shopify plan, its features get more advanced.
Although Shopify has some good features that many starting users can benefit from, at the end of the day, WooCommerce takes the lead because of its feature expansions through the use of plugins. Whether you'd like to have a drag and drop site-building interface or you want to equip your website with the best SEO tools, you can find a plugin for every task to install on your WooCommerce-powered WordPress online store. With all that being said, it's relatively easy to assume that we've all reached a simple conclusion on how WooCommerce is the better choice to configure and start an online clothing and fashion store.
How much can you increase your sales potential by using WooCommerce
Since every feature you're looking for can be added to WooCommerce by different plugins, you won't struggle to increase your sales numbers without any limitations. Still, you have to keep in mind that it also depends on three vital facts:
Your niche: Which group of customers and products are you targeting? How are you planning to provide them with product support? Most people struggle in choosing their business niche after asking, "How to start an online clothing store using WooCommerce?" Keep in mind that if your customers can reach you online and genuinely like your products, you'll have a much better chance of succeeding with your products and services.
Your sales strategy: There are thousands and thousands of different tools and plugins on the internet, and WooCommerce happens to be one of the most powerful plugins out there, but in the end, it's you and your strategy that can unlock its full potential.
Wait and patience: There's a saying in the eCommerce world that goes like this: "It takes one to three years of constant hard work and improvement to achieve your success in sales." Still, like many other things in life, sky-rocketing your sales numbers takes time and requires constant attention that comes after adequately answering the question of "How to build an online fashion store using WooCommerce?"
How to build and start an online Clothing store with WooCommerce?
You don't have to go miles to create a presentable and functional online store using WooCommerce, as it adds all the essential capabilities an online eCommerce website should have.
Installing WordPress
Before diving into the details and getting to the answer of how to start and build an online clothing store with WooCommerce, we first need to install WordPress to get started.
How to install and configure WooCommerce on my WordPress website?
After installing and configuring the WordPress plugin, it's time to learn how to install and configure WooCommerce to start and build an online fashion store.
Embed YouTube video: <iframe width="560″ height="315″ src="https://www.youtube.com/embed/gO2ZYurhsEc" title="YouTube video player" frameborder="0″ allow="accelerometer; autoplay; clipboard-write; encrypted-media; gyroscope; picture-in-picture" allowfullscreen></iframe>
What are the best WooCommerce themes to install on your online fashion store, and how to install them?
To run a successful online clothing store with WooCommerce, you'll need to use more than just a simple theme. But before we start getting deep into this subject, let's recap the simple method to install different themes on WordPress websites:
Embed this video:
<iframe width="560″ height="315″ src="https://www.youtube.com/embed/_Rd9LTGvb2A" title="YouTube video player" frameborder="0″ allow="accelerometer; autoplay; clipboard-write; encrypted-media; gyroscope; picture-in-picture" allowfullscreen></iframe>
Many factors are considered before choosing a good and powerful WooCommerce theme; that's why it's so hard to find the best fashion store themes for WooCommerce. Since you probably won't have many customers in the first three months of setting up your online shop, it's better to have financially better options on the table. Here are the best FREE WooCommerce themes to install before starting an online clothing store.
Astra – Fast and customizable fashion store theme for WooCommerce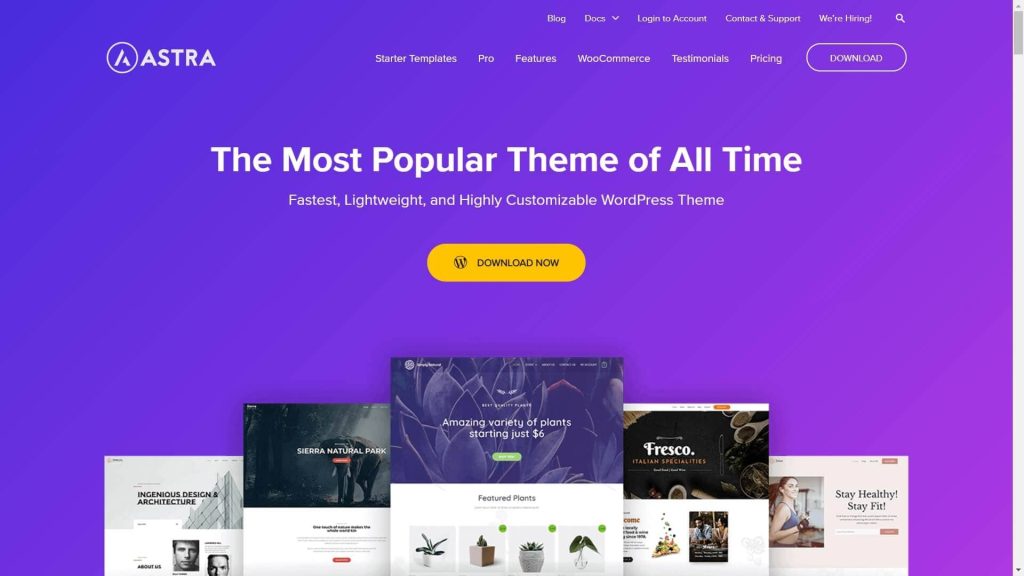 Astra is one of the most popular themes on ThemeForest and has over one million active installations on WordPress. It takes less than 50kb to load this theme on the front end of your store. Astra is highly customizable, as it has a tight integration and compatibility with Elementor and WPBakery.
Shopstar – The best theme to showcase your fashion products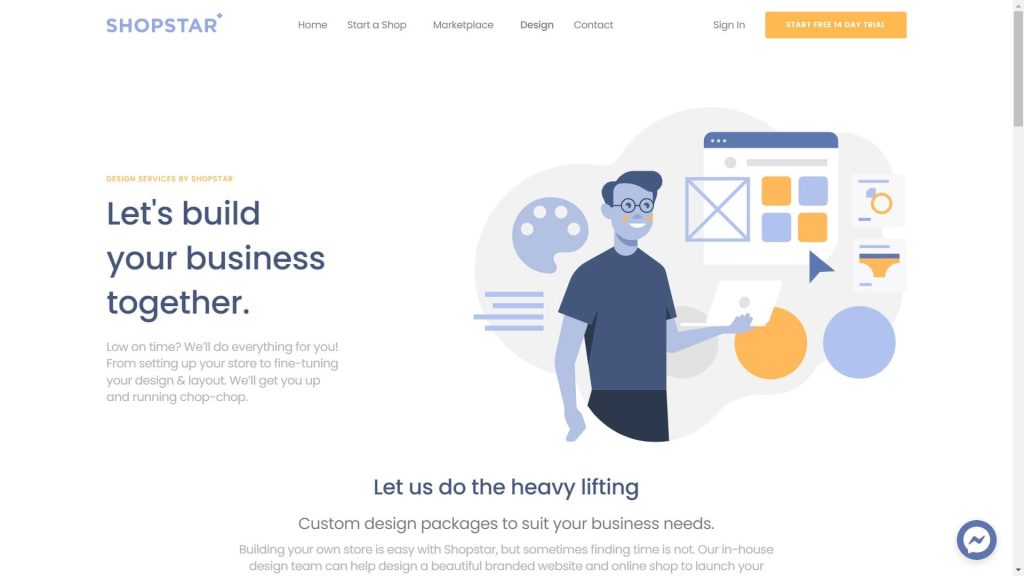 Shopstar has a bit of magic going on for itself; it's fast, secure, and highly stylish. It's highly customizable and works well with plugins like Elementor as well. Many stores use this theme to grab the attention of their potential customers and convert visits to sales at a higher rate.
Idyllic – Best multi-language professional online fashion store WooCommerce theme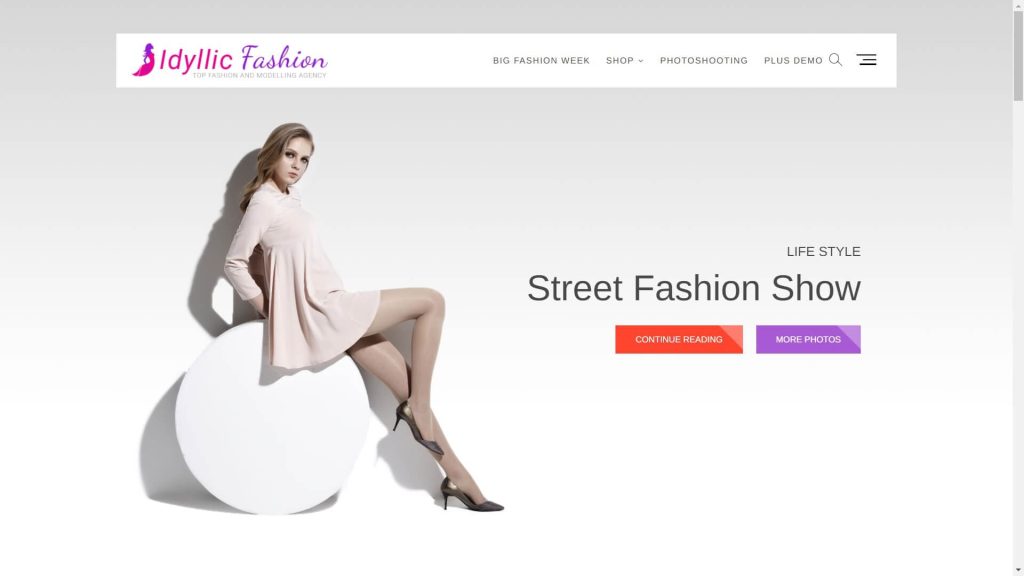 Whether you're trying to make the best professional clothing store possible or reach a global audience and increase your foreign sales, Idyllic theme is the best option for you. It's also compatible with major plugins like Elementor, Contact Form 7. It offers various options for you to tailor your online website to your needs. Idyllic truly knows how to start an online clothing and fashion store on WooCommerce – with visual professionalism and fashion.
Essential WooCommerce plugins for every online clothing store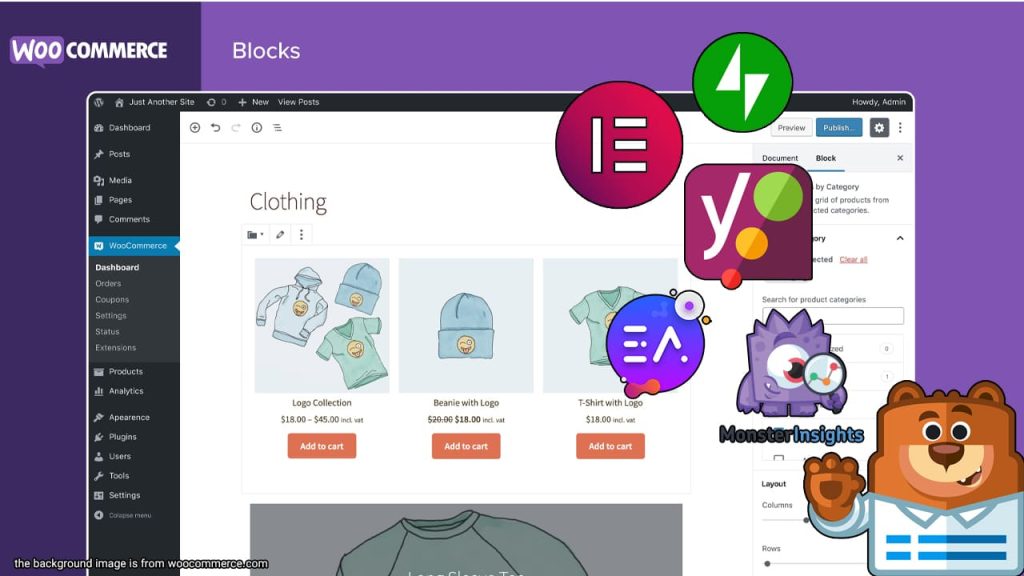 As a part of learning how to build and start an online fashion store with WooCommerce, we have to inform ourselves with facts. Every online store has to consider a couple of factors to become a reliable source for its customers while making it easier for new potential opportunities that will eventually lead to more sales. SEO tools, contact form plugins, and powerful customization site-builders are just some of the essentials for an online fashion store. All plugins and themes on this article are free to use. Still, they also offer the option to upgrade to a professional version so you can benefit from additional features.
How to boost WooCommerce and its features using plugins
As we mentioned before, you can add to the capabilities of your WooCommerce website using different plugins. There are a variety of categories to choose from: front-end design plugins like Elementor, contact form plugins like Contact Form 7, bulk product editors like ELEX WooCommerce Advanced Bulk Edit. As tempting as installing all of these plugins at once, keep in mind that added plugins should go along with one another, not causing any significant problems for your website. The general rule of thumb is to install as few plugins as you can, so your website would have a smoother and faster user experience to offer.
Best SEO Plugin: YOAST SEO Premium + YOAST WooCommerce SEO Premium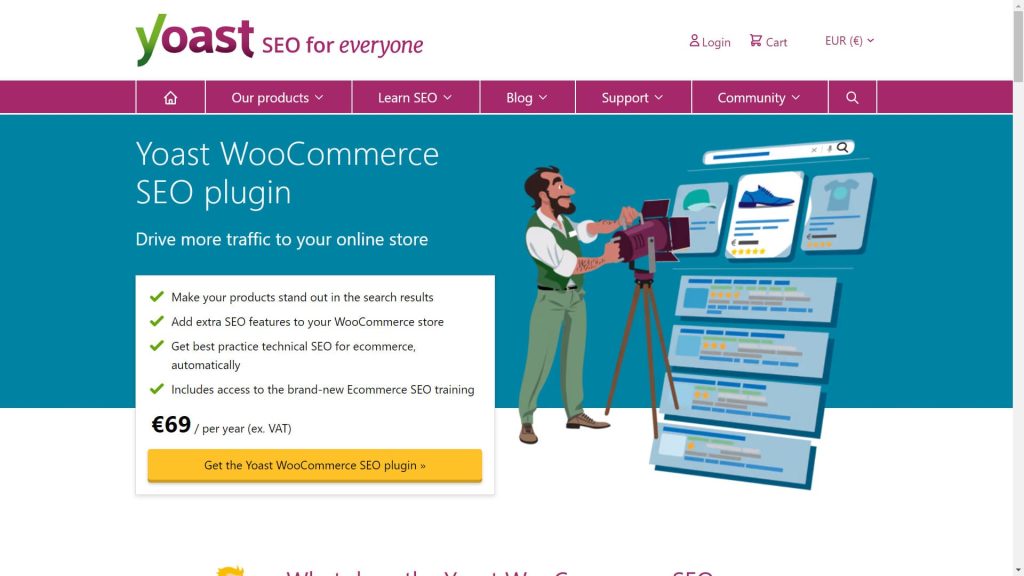 Combining these two SEO plugins makes sure that your website is green-lighting every SEO factor that Google takes into account when it ranks your products and different pages. Try reading into the official YOAST resources, so you'll have a better and deeper understanding of why search engine optimization works the way it does.
Best WooCommerce front-end design plugin: Elementor Pro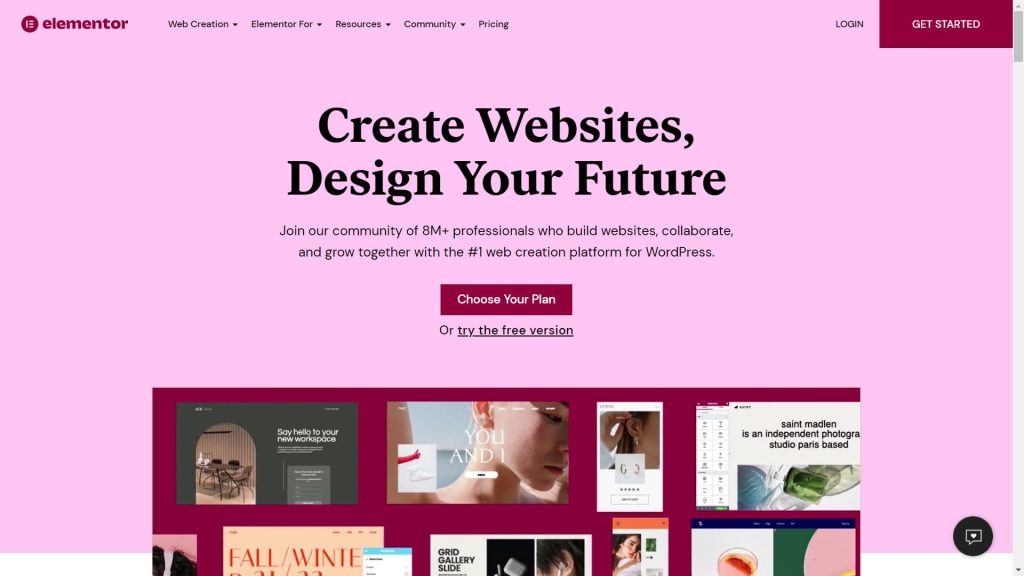 Elementor has been one of the most reliable designing plugins for the past couple of years, and for the right reasons. It has many features and offers many templates, which you can add to by buying the premium version of this fantastic plugin. With the proper usage, Elementor Pro ensures that your WooCommerce-powered online clothing store is more than just visually pleasing. Elementor is compatible with the storefront theme, the officially recommended WooCommerce theme, and helps you build simple or complex online fashion stores powered by WooCommerce.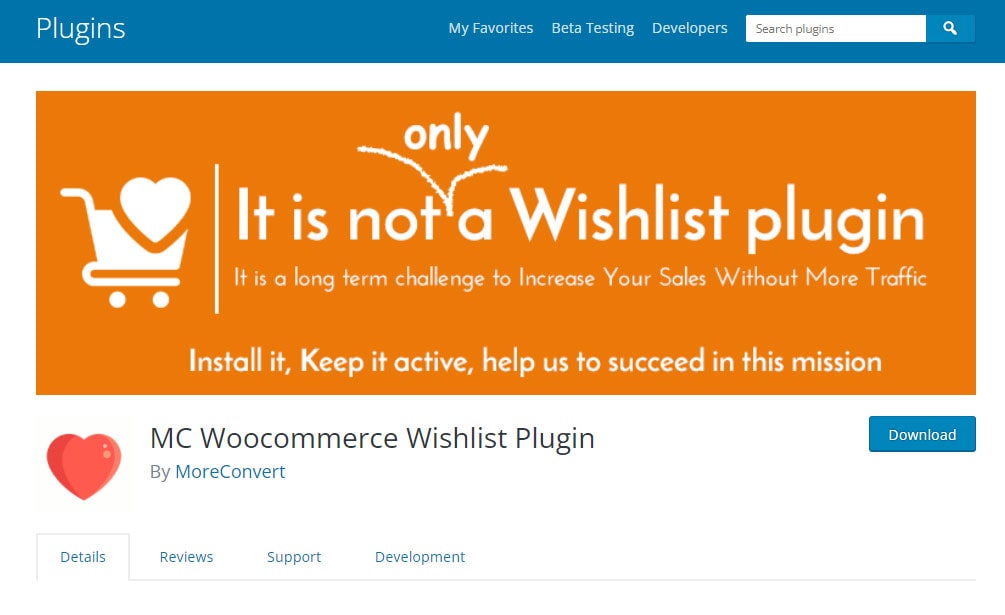 Every online fashion and clothing store should protect potential customers; you should increase buying possibilities though the customer is not prepared for pay yet or doesn't have enough trust yet. One of the best ways is adding a button on the product page near the "add to cart button" that users can click without any payment to save the product for themselves; the best button is the wishlist button, as I checked between plugins that add this capability to the woocommerce, MC Woocommerce Wishlist plugin is the best.
It has all free and premium futures of other plugins plus marketing automation that effortlessly increase your site sales and download it safely from WordPress repo.
Best bulk product editor: YITH WooCommerce Bulk Product Editing Premium
There will be times when you have many products to edit, possibly with a deadline. Now let's assume that you have more than 500 clothing pieces and accessories on your online fashion store; how will you rise to the occasion? YITH WooCommerce Bulk Product Editing Premium is the reliable and straightforward answer and covers all your needs, from editing columns of fields at once to importing and exporting 1000+ products; this plugin is the safe way to approach extensive product editing.
Other plugins to look out for are as follows:
Woocommerce subscriptions: The best way to make subsequent purchases is to give a gift subscription for the first purchase with each piece of clothing you sell. For those who have this subscription, give them free shipping for their buyings. With this simple idea, you can increase your sales up to 500%; people don't buy from other sites to get the most profit from their subscription.
Really Simple SSL: This lightning-fast plugin can help you get an SSL certificate in no time and for free!
WP Bakery: Another visual editor for WordPress with a ton of WooCommerce related features, just like Elementor that I told you about before.
PushEngage: This plugin is an absolute must-have if you're planning to include push notifications as a part of your sales strategy.
SearchWP: If you're looking to take your website search results to the next level, this plugin can help you in fashion and style.
AffiliateWP: Affiliate programs are an excellent answer to the question of "How to start raising the popularity of your online clothing and fashion store on WooCommerce." They offer different features and tools to help you achieve your ultimate goal of increasing your sales numbers.
YITH WooCommerce Compare: Many themes have the comparison feature embedded into their fabric, but Yith WooCommerce Compare can help you with the ones that don't have this fantastic feature.
How to NOT fail your online clothing store
A couple of factors play an essential part in most failed online fashion stores, and we want to stay safe away from them. If you don't take these factors seriously, they may as well be the downfall of your online store.
Not having a presentable website.
If you don't have a visually pleasing online store, there will be a chance of a decrease in your sales numbers. Learning "how to build and start an online fashion store with WooCommerce?" isn't only about the science behind it because visuals matter a lot.
Not having a fast and secure online store.
Suppose you want your customers to trust you. In that case, you'll need to have a secure SSL connection as a certificate and a guarantee of the security of your online store. Also, suppose your website takes more than a few seconds to load up. In that case, most of your visitors will ditch your website and go their own separate way. They will probably shop from different online stores within a matter of minutes.
Not having a clear sales strategy.
This is one of the vital factors because if you don't have a clear and sharp strategy to reach your vision for your online fashion store's future, what's the point of pouring all this time and energy into it? You don't need to learn how to build and start an online clothing and fashion store using WooCommerce if you're not going to execute a clear plan. It's like building a palace without the blueprint, and it's not going to work.
Spending your money on the wrong resources
As you know, start-ups and new online stores don't have an unlimited budget, so you need to approach your strategy and plan with the absolute minimum wage. This means choosing the right resources and moving in their direction without uncertainty. It would be best if you did everything from choosing your domain name, hosting platform, theme, and plugins correctly.
Not putting in your maximum effort.
Great things take time to happen. Besides thinking about "How to Start an Online clothing & fashion store on WooCommerce," you need to think about your store as if it's a plant in progress. You'll need to take extra care of your start-up and put your maximum effort into it.
Image: https://moreconvert.com/wp-content/uploads/2021/12/st.jpg
Author Bio: Saeed Threes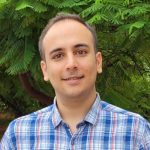 I'm crazy about marketing with WordPress; my challenge is to increase sales in WordPress without the need for other websites; how to sell more without more traffic?
I seek the answer to this question in all my jobs!
Email: saeedthrees@moreconvert.us
Twitter username: saeedthrees
Facebook link: facebook.com/saeedthrees