How to Skyrocket Shopify E-commerce Store Using Content Marketing
---
Today, at the time of inflation, a single job is not enough to run an entire household and meet all your family's expenditures. Now, business has become a must-have factor in life.
After deciding to start a business, great business ideas will flood in your mind. But, you may be wondering, starting a business might be risky when you have assets on a limited scale to invest in. So, here we are with a beneficial solution. Let's just come to the point directly.
So yeah, now anyone can establish a small set up of retail business and obtain tremendous progress as far as possible. But how? Anyone guess? So, the answer is Shopify. What is Shopify? Here is the detail given below.
What Is Shopify?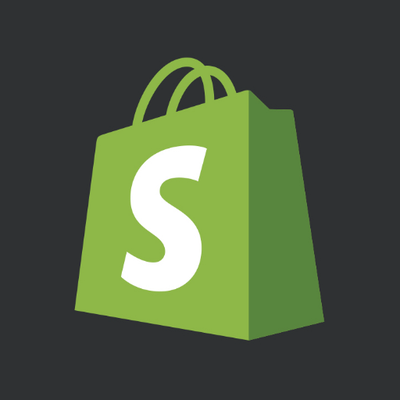 Shopify is one of the best user-friendly all-in-one commerce platforms among the ecommerce business platforms that help newly-born businesses establish an online store for merchandising products via websites and social media platforms to consumers worldwide. It also facilitates its consumers by providing 24/7 support via messages, phone calls, and emails, a complete network of expert consultants for guidance and queries, and easy payment methods via reliable payment platforms. Shopify is also available on your smartphone as a mobile app. You can run your entire online store while relaxing at home, uploading product pictures, setting the rates, dealing with customers, analyzing sales and visitors traffic, dealing with refunds and dispatching of products, receiving orders, staying in touch with your staff, etc. As mentioned above, it is a user-friendly platform available in every language to ease users.
Now the online store has been created, it's time to drive visitors' traffic, make sales, and begin the rolling of invested assets. But how? It's not a piece of cake. Well, worrying is not the solution to this problem at all. Instead, you may need proper planning and, most importantly, information regarding powerful and effective marketing strategies.
There are several marketing strategies for a business start-up, such as,
Getting connected to social media influencers.
Getting the support of paying advertisements.
Content marketing
Offering flash sales
Gifting some complimentary products with the products the customer placed orders of on various occasions.
Giveaways
Running email marketing campaigns.
There are many more marketing strategies for the growth of the business but mentioned above are short-listed strategies. Content marketing is one of the most opted and reliable strategies that result in noticeable and significant progress in Shopify's online business. When you think of content marketing, these questions may arise in your mind: what is content marketing, and how does it work? Before we dig into how content marketing can benefit your Shopify online store, let's jump onto the basic definition of content marketing.
What is content marketing?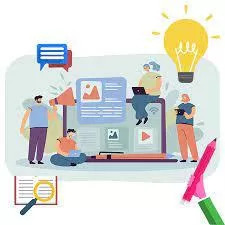 Content marketing is a marketing strategy that includes creating and posting online activities such as blogs, articles, podcasts, videos, images, eBooks, white papers, newsletters and many more to attract and keep the audience engaged with your brand. This business strategy promotes brand awareness among the audience and simultaneously helps your business's rapid growth. It is considered an effective marketing plan to approach if you want your business to succeed and flourish.
How to use a content marketing business strategy for your Shopify eCommerce store?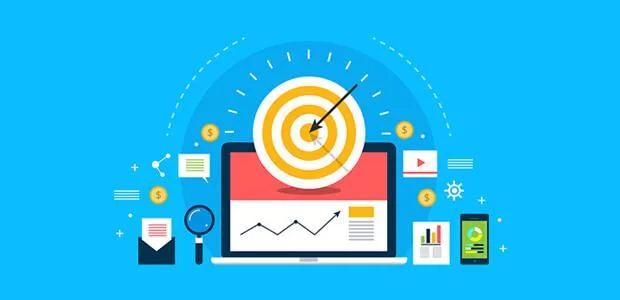 Content marketing is simply about linking with your potential customers. Content marketing is an essential part of digital marketing. Professional SEO services providers use content marketing tactics to rank their websites on google and engage more customers. Content marketing also offers a great plan to stimulate the growth of your Shopify store sales. Still, on certain conditions, that content must be unique, engaging, and well-developed according to the targeted audience's needs. You may create effective and informative content in any form you wish, whether in the form of an eBook, video, podcast, or article. Such forms of content marketing are proven quite efficacious and highly contribute to the publicity of your brand. This content marketing strategy is more effective than standard marketing plans since the ratio of visitors who are informed about the products and services through online articles and blogs rather than advertisements is 7/10. In addition, the same ratio goes for the audience connected through content marketing to that specific eCommerce store or company due to the utilization of this great strategy.
This article will highlight some important strategies for being a successful Shopify eCommerce store owner.
1. CREATION OF UNIQUE CONTENT
Nowadays, the internet is overflowing with content. Among them, most of the content is fake and unoriginal. People are being trapped and cheated by scams spreading through content.
You may find it difficult to make your content stand out from the crowd as much content has been there, fake and original, making the audience puzzled about which content to rely on. But you can easily overcome this problem by creating unique and distinctive content. Your efforts will surely make your content as unique as a blue diamond.
2. AVOID REPETITION OF THE SAME CONTENT
Many eCommerce shop owners make the most common mistake of repeating the already tried content using alternate material. It makes the audience lose interest in your brand and switch to another brand.
You should come up with fresh ideas and bring some innovations to your content to make your content appealing and gain traffic.
3. PROPER USAGE OF KEYWORDS
While creating content, one should never forget to use appropriate and relevant keywords to stay on top of the front page of the search results through search engine optimization (SEO). Use the proper tools such as Semrush, Ahrefs keyword planner, Google keyword planner, KW finder and other popular keyword tools for keyword research. Using this content marketing strategy, your Shopify eCommerce store may appear on top of the search result when searching for a commodity of a brand that you have at your eCommerce store.
4. DISPLAY CUSTOMER'S REVIEWS AND RATINGS
To gain positive customer reviews and ratings, a Shopify eCommerce store owner must deal with his customer honestly. The product supplied to the consumer must be the same as shown, and the quality should be fine, as promised by the brand owner. Your sincerity in your work will help you gain your customer's trust and appeal to them for another purchase from your store. Being satisfied with your customer dealing, they will give you good reviews and rate 5 stars to your customer service.
You may display those rankings and reviews on your online store and other social media platforms such as Facebook, WhatsApp, Pinterest, Tiktok, Instagram, etc. When the audience visits your store, they can get impressed by your reviews and rankings and possibly place orders from your Shopify ecommerce store.
5. CONSTANT ACTIVITY ON SOCIAL MEDIA PLATFORMS
It is an effective way to write blogs and articles through search engine optimization. Social media platforms now have facilitated us by providing us with marketplace features through which you can easily drive traffic to your Shopify online store since many people prefer social media platforms for online purchasing purposes. You may take the help of video content in your social media activity strategy.
Video content is quite an effective means of content marketing. 81% of eCommerce store owners agree that video content positively affects sales.
It is because you have already seen that people like you and me spend much time watching online videos while scrolling the news feed of our social media sites. Besides the entertainment content, you may find advertisement videos of different products of different brands. After going through those videos, you may strongly desire to acquire that product.
It is a good idea to attach video content to your blog post. You can offer flat discounts on your products at different events and inform the audience about the sale of your brand. And mention the reference link of your site or eCommerce marketplace in that blog article. This strategy will surely work to make your content more engaging.
Posting creative, original, and engaging content regularly can help significantly in driving more traffic to your online marketplace.
6. GHOST POSTING
Another easy yet effective way of content marketing is ghostwriting. Several eCommerce sites are renowned and successful in the eCommerce marketplace. If you ever find such a site having a niche that your products belong to, and offering a non-paid guest blogging opportunity, don't miss that. Millions of people are engaged with that site and firmly trust its customer service.
Suppose you are a newbie in the Shopify store. In that case, you must associate with those authorities, which will work like an attestation from that specific authority, positively impacting your Shopify eCommerce store.
Conclusion
While using a content marketing strategy while running a Shopify eCommerce store, keep in mind that you never lose hope. Keep struggling and be diligent. All you need is to create and share engaging and captivating content to keep your targeted audience engaged with your store.
If you desire rapid progress in your business, you must work hard by investing your time, effort, and resources proportionally.
Using a content marketing strategy with good efficiency will surely contribute to the increment of positive changes in your Shopify eCommerce store. The tips that are mentioned above in this article will let you increase your sales and promote your brand awareness expeditiously.
---