How to rephrase your content by using free tools?
---
Are you at odds with monotonous writing? Do innovative ideas not strike your mind as before?
Bloggers and content creators often face this situation, and in rectifying it, they start copying others.
So it is a natural phenomenon that at one time you are enthusiastic, and the other day you feel low. However, creativity is not a constant thing; it is a roller coaster ride with bumps and breaks.
Being a writer, you may run out of ideas and words sometimes. With the intent of getting ideas from other's work, you may get plagiarism in your content.
Don't worry if your content has plagiarism; you need a paraphrasing tool to rephrase your content. 
Gone are the days when people could get along with copied content stuffed with keywords. Now search engine dynamics have changed. Google bots have become so sharp that they can identify duplicate content easily.
Therefore, your whole content creation exercise fails, as the copied content maligns your credibility in your readers' eyes. Moreover, it can also badly impact your website ranking.
Nonetheless, Google has clearly indicated that duplicate content does not get any penalty.
However, it can affect its ranking because the content you are copying has already been copied many times and has lost its original quality.
Hence, paraphrasing can save you from these problems.
What is Paraphrasing?
Being a writer, you may know the meanings of this word, and if you do not, let me tell you now.
It is the art of changing the wording of your text without changing its meaning. The main of paraphrasing is to remove plagiarism.
It is not as simple as it seems, for it takes out-of-box thinking and a firm grip on linguistics. For example, some people think paraphrasing is just a scrambling of words to eliminate similarity. Yet, it is a conscious effort to reproduce a text differently.
Not everyone is an expert in paraphrasing; moreover, you need a lot of time to rewrite original sentences if you are good at it.
Therefore, you need a rephrase tool to get your task done properly.
What are the essential tips for paraphrasing?
While paraphrasing manually, you have to focus on some points that act as the critical paraphrasing guidelines.
These are the things you should care for during this activity.
Substitute synonyms wisely:
People usually open a thesaurus before they even start this work. However, it is not a good practice. You should get help from a dictionary or thesaurus only when you don't know the meanings of a sentence.
Moreover, you should use the best-known synonyms because each synonym does not convey the proper meanings. Furthermore, each word has different intensity.
Use different sentence structures:
Paraphrasing is not about changing active voice to passive voice. Therefore, don't limit your sentence structure around this practice.
Instead, change your sentences by employing different techniques, such as changing two simple sentences into compound sentences with new conjunctions.
Add new ideas:
While doing this exercise, you may develop new ideas that the text does not express. Add these ideas into your text but make sure that they match your content.
Do not plagiarize your content, which means you should avoid taking whole sentences as it is. Instead, try representing your text with at least some twitch.
What is a paraphrasing tool?
A paraphrasing tool is an online tool that restructures your text by changing its wording and keeping its original essence.
There are many paraphrasing tools on the internet, but choosing the right one is a skill. Unfortunately, most rephrase tools do not work efficiently as they change a few words of your text and substitute a few synonyms.
A typical rephrase tool looks like this: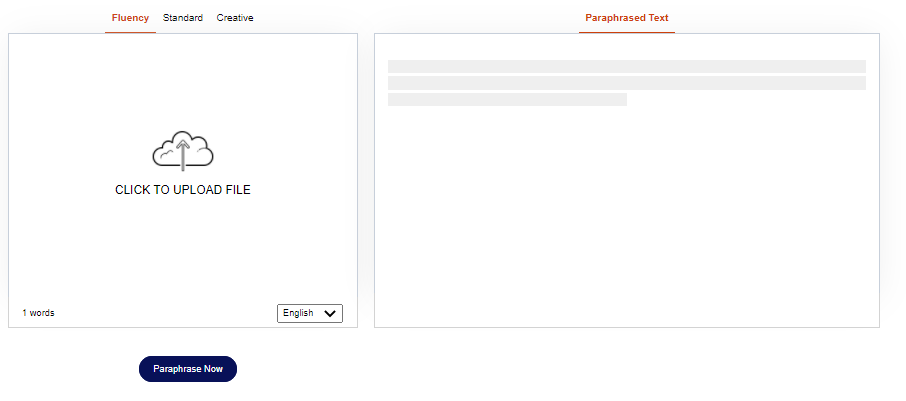 In contrast, there are a few tools that work very efficiently. It gets your text and transforms it completely into something new.
Benefits of using such tools?
Using these tools can save you time. For example, unique content may take several days of brainstorming and editing.
As a blogger, you are preoccupied with many duties of which content writing is the one. So, a paraphrasing tool saves your time for other vital activities.
You are also learning new sentence constructions and expressions. You can analyze the change in writing by comparing an original text with a paraphrased one.
In this way, you know the use of different words and their synonyms.
Quality and quantity both matter in content creation. Most of the articles and blog posts currently ranked on google are lengthy ones.
So, you can use a paraphrasing tool that takes care of your content quality and gives you time to produce more content.
How do these tools work?
These tools convert your text by focusing on each word and then understanding the context of each sentence.
In this way, it comprehends your text semantically. Next, it substitutes the best words that fit exactly in your text.
How to use a paraphrasing tool?
Firstly, enter your text into the input box, select the possible features in it. Lastly, Click on the paraphrase button.
That's all you get a well-paraphrased text in seconds.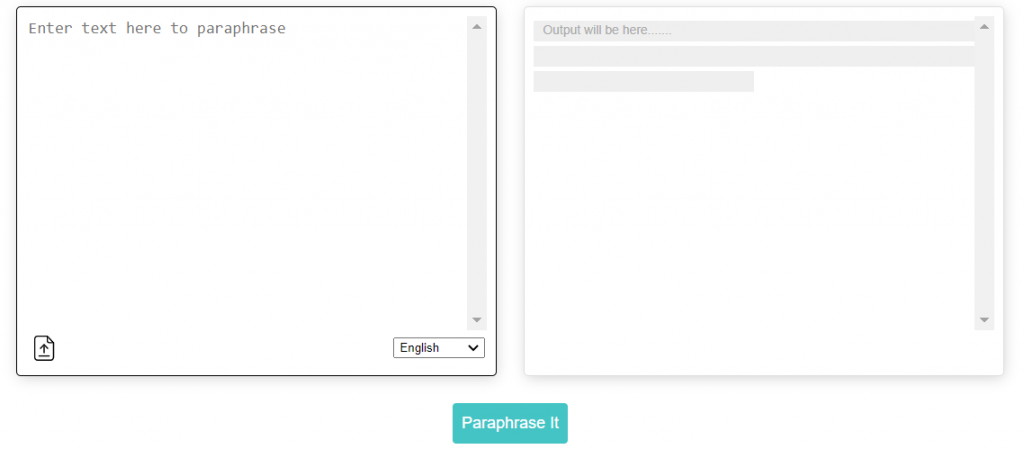 Conclusion:
In the end, a paraphrasing tool is a full-time partner for your content writing strategy. It is an added value, subjunct to your writing tools.
Nevertheless, you should adopt a holistic approach to content writing. Such an approach requires the use of paraphrasing tools only when you get stuck in any part of the content or a complete article.
No doubt, there isn't any alternative to manual creative writing, but these online tools can be the second-best choice.
So, don't be despondent if you do not have a better lexicon to represent your thoughts; start using a rephrase tool and see the difference in content creation.
---