How to Keep Your Marketing Team Productive While Working From Home
---
A marketing team promotes your business, increases sales rate, helps to understand your marketplace and competitors. So, it's always crucial to keep them productive because productivity means the growth of your business. But things will get hard to handle while working from home.
Working from home seems more distractions than the office. When working from home, marketers get fewer chances to interact directly. Sometimes they feel isolated, depressed-thus decreasing their productivity.
How to Deal with these Challenges?
Employers should explore new ideas to manage and co-operate with their marketing teams more deeply that help to deal with these challenges and improves their efficiency. So keeping in mind these challenges, I'll cover some exciting tips and tools that help to boost your marketing team's productivity while working from home.
Let's get started!
Make a Routine
While working from home, the working routine should be different from the office routine. Many distractions come from home from kids and other family members, pets, household chores, noisy environments, and many more. So it's not possible to work 4-5 hours strictly without interruption.
In that case, try not to force your marketing teams to maintain a routine like an office that may fall into them a stressful situation. Make a specific routine for them while working from home that helps to balance your team's personal and professional life equally. Create something like app demo videos so that it's possible for your team to explain anything to clients from anywhere.
Thus, they will be happier and increase their productivity. Of course, working from home routine will take some more time to adjust to, but it will help maximize your marketing team's productivity.
Don't Forget to Equip Productivity Tools.
We often hear a phrase,
"Work Smarter, Not Harder"
The technology works wonders to make your remote teams work-life smarter, not harder, no matter where they work from the office or home. However, as your marketing team begins working from home, they need to use the right remote work tools that make them more organized and productive.
Here are the top five tools to help your marketing team stay productive while working from home.
Apploye
Apploye is a time tracking app that helps track your marketing team's working time and activity while working from home. You can see how much time your employee spend on the specific project and task. Also, you can see where your employees are spending their time in the working period.
ClickUp
ClickUp is a project management tool that helps to organize projects and tasks. It helps to keep your team organized and more productive even from home. As an employer, you can see the working status of every team member.
Slack
Slack is an instant messaging app that is used for team communication purposes among team members. It is better organized, secure and helps to keep your remote marketing team productive. Your employee will not feel lonely when you actively communicate with them.
Zoom
Nowadays, a well-known video conferencing app is zoom. Zoom makes communication a piece of cake. Any face-to-face team communication needed among team members while working from home can efficiently conduct through zoom.
Calendly
When every team member of your team is working from home, maintaining a meeting schedule is challenging for everyone. Here Calendly helps to schedule appointments, meetings, interviews, and more.
These tools can be life-saving if they work from home and struggling to improve productivity with less effort.
Appointy
Avoid coordinating your meetings & appointments over phone calls and emails. Appointy automates meeting scheduling throughout your sales pipeline so you can save time and focus on qualifying, winning, and serving more leads faster. It is specially designed for marketing teams to help you cut down on admin work and increase productivity.
Encourage Your Marketing Teams for a Specific Workspace
Home is where the heart is, but it is also where your kids, roommates, pets stay. So while working from home, it's pretty hard to maintain both office and home together. Employers should encourage their marketing teams to create a home office in a particular place to concentrate on their work and disconnect from the rest of the home.
The place could be any local area of house, balcony, rooftop, or anywhere your team member loves to work. For example, they can set their desk near a window to enjoy nature because productivity increases in green, nature-filled environments.
Trust Your Marketing Team Members.
Trust is the key to any success, and this is true for anything around this world. When you start trusting your marketing team, they will be more productive and focused while working from home. A recent survey shows that building trust in employees results in 76% of employees feeling more engaged in tasks.
Trust is built by employers' behavior, how much importance you're giving to your teams, and how you communicate with them. While your marketing team is working from home, these are vital to maintaining a trustworthy team and keep them connected. When you work with a marketing team you can trust, you don't have to be concerned about their productivity. Gradually, It will increase.
Give Flexibility to Your Marketing Teams.
Since working from home is becoming the new normal, many marketers are still adjusting to these new environments. As an employer, it's your responsibility to give your marketing team the flexibility to adapt to these challenges. However, working from home offers flexibility and freedom to employees. When marketers get the privilege, they lead to be happier, and happier employees productivity level will drastically improve.
Don't Stop Communicating.
Communication can be tricky while working from home, but it should be more frequent to make sure your marketing team is on track. Fortunately, there are so many ways to communicate with your marketing teams. Apart from a single phone call, you can now keep in touch with them through explainer video conferences, instant messaging systems, and many more.
So, try to enhance your communication consistency with your marketing team to let them know all the correct information at a glance. Thus, your marketing team improves productivity levels while working from home.
Provide Your Marketing Team Mental Support
Working from home can be frustrating sometimes as marketing teams can't get the chance for socialization. As an employer, you should provide your marketing team emotional support and encourage them to do self-loving things that make them happy. When your marketing team is happy, they will be more productive and more focused on their work.
Last Words
Many companies agree that working from home has many benefits and try to adjust them to this work-from-home environment. But still, to improve your marketing team's work efficiency, here are the top 7 tips that may help increase your marketing team's productivity while working from home.

Author: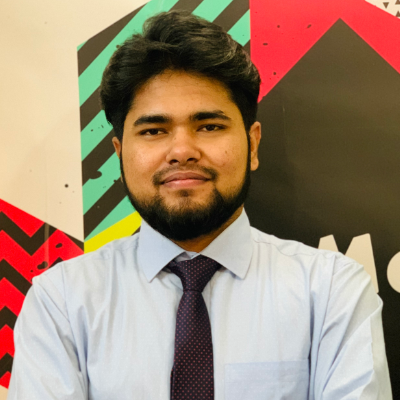 Bio: Hasan Abir is working as a Growth Marketer at Apploye Inc. He would love to work out of his comfort zone and his passion is for digital marketing.
---