How to Create Inbound Marketing Email Campaigns
---
Do you know there's a huge amount of data being processed across different digital platforms every day?
Obviously, competition is getting tougher. Finding new leads and customers is a challenge for marketers. Not to mention the fast paced evolving industry changes. With new demands and priorities surfacing   every minute, reaching the target audience is not easy.
With that, digging deeper into statistics may seem like a huge challenge on the surface, but this also opens a fantastic opportunity for marketers to generate more leads, especially if you do them well through inbound marketing.
What is inbound marketing?
Inbound marketing is attracting prospects and potential buyers to your brand using content; webinars, e-books, podcasts, social media campaigns, emails and many others, which generally are aligned to their needs and pain points. It focuses on the idea of taking them in with understated, search-friendly marketing efforts, instead of shoving the actual brand right onto their faces.
If done well, it's capable of creating a more personalized approach while building stronger relationship with buyers, letting them feel how much you care about them. Thus, you're leading them to your brand (not the other way around), even those who may not be looking out for you in the first place.
Email marketing as an inbound channel
There are several inbound channels that marketers use today, and email is still one of the most preferred tool for driving marketing ROI. In the latest Radicati Group's Email Statistics report, for 2018 alone, people send and receive 281 billion emails per day, and is expected to grow by 4.4% yearly to 319.6 billion in 2021.
With a whopping 3.8 billion email users, which is roughly half of the world's population, no wonder email is tagged as the king of conversion. For instance, in terms of add-to-cart rates per session, email marketing bagged 10.91%, outperforming online search at 7.9% and social at 2.28%, according to Monetate.
To aid you in developing your inbound marketing email campaigns, here are easy steps that you can consider:
Understand your buyer's journey
The buyer's journey is the process that a potential buyer undertakes, from research, to coming up with decision, then soon culminates to a purchase. Its framework includes the following:
Awareness –

The potential buyer becomes conscious of his problem and/or need and is eager to clearly understand what's going on and find an effective cure through educational research.
Consideration –

The buyer already has gained full understanding about his/her problem. It's time to lay down all potential solutions and consider the best option that could address the issue.
Conversion –

The buyer finally comes up with a solution strategy, method or approach in addressing the problem. This also includes the purchase decision.
Knowing this fully can help you in developing strategic timeline on what and when to send your email campaign.
Develop your target persona
Target persona is a representation of your perfect customer. Having it clearly defined will help you customize your inbound marketing efforts and develop a more targeted content to your prospects.
As you take advantage of the capabilities of an email marketing automation software, you can successfully craft your target persona by specifying the gender, age, demographics, income, buying behaviors, pain points, and most especially, identifying when, where and how he/she accesses or consumes content.
It's imperative that your email campaign, at first glance, can already communicate your goal, whether you want them to answer a survey or as simple as you want them to follow you on your social media sites. Communicating what you want them to do in the simplest way possible is a sure way that you won't be regarded as soon-to-be-deleted email. Remember that potential buyers have their own jam-packed schedules too, and once they open your email, you only have a second of opportunity to knock it off and make him/her read through the page. Well-crafted and straight to the point call-to-actions would be a big help and they should be always in plain sight.
Build your content and map it out to the buyer's journey
Building an effective content that can surely center to your target persona's pain points can be a lot easier if you have successfully come up with a detailed and nuanced segmentation based on the buyer's journey.
Asking the right questions like, where is he in the buyer's journey? How close is he at the sales funnel's end? What do I need to do to engage with him and lead him through the conversion path?
Remember, the target is always for them to purchase. Every effort you make should lead them to that.
Develop a conversion path
This is one of the most crucial steps; making those visitors become leads to your brand. An effective conversion path through an email campaign generally include reaching  a remarkable piece of content, arriving at a landing page, seeing a call-to-action, filling out a form, alighting at a thank you page and proceeding through series of webpages until reaching the final stage which normally culminates to a purchase or subscription. You can design your own depending on your campaign objective and what kind of path your ideal customers are drawn to.
With the help of a reliable email marketing software, you get to fully unleash your inbound marketing capabilities as you have the power to segment your leads according to their demographics, lead source, buying behavior, favorite contents and other information that you gained from your database. From there, you may develop targeted content that will cater to their needs and demands, until they reach the finality of the sales funnel.  
Email personalization isn't that complicated with the presence of a marketing automation software. Inbound marketing focuses on driving them into your brand, so this effort goes beyond calling out your lead's first name whenever you send emails, but providing the most relevant, behavior-triggered topic that addresses their specific needs and challenges through their most convenient platform at their most comfortable time. This method of personalization has been proven to increase customer engagement according to Econsultancy's first Realities of Online Personalization Report.
Wrap Up
Inbound marketing starts with the customer in mind above all else. Its customer-centric approach makes it more effective as it clearly tells the customers that they're highly valued. And nothing converts faster than a customer, feeling appreciated.
Author Bio:
Luda Greko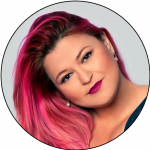 Luda Greko is a Digital Content Manager for ActiveTrail, a leading provider of professional-grade email marketing and automation software for growing businesses. By day she writes for top online marketing sites about email marketing and marketing automation, and by night she is a lifestyle blogger and a social media enthusiast.
---