How to Create a Digital Marketing Resume: Guide and Tips
---
Constructing an effective resume might seem like distressing part of getting a job, especially when you are on the beginning of your career or have made a decision to change a sphere of your activity. Partly it really is, but the most difficult is to begin. Here's below basic guide and some tips to make your start easier and clearer.
1. Form a header and specify the position
For a start, compose a resume header including your full name, experience level and job title. Specify contacts: phone number, e-mail, current location and zip code, LinkedIn profile or any relevant employer-friendly social media account. Customize your resume to each digital marketing vacancy you are submitting to – avoid sending exactly the same one to every employer. Use the closest description to their own vacancy to be more familiar and flexible, detail different required experience: don't use "digital marketer" on the header, define a job title: social media manager, content creator, e-mail marketer, lead generation manager, search engine optimization specialist etc.
2. Skip an outdated resume objective
In order to be more informative and concrete skip the resume objective, which is obsolete and unnecessary. The info in this section is neither new, nor helpful for recruiter (it all already pointed at other sections). Also, it's really obvious that your goal is to get a job.
Instead of that, write a few (up to five) sentences to introduce yourself. To hook a reader, include the most excited experience in digital marketing and accomplishments. Tell your story and smoothly but confidently supply to fact you are the best candidate.
3. Be more flexible at you skills section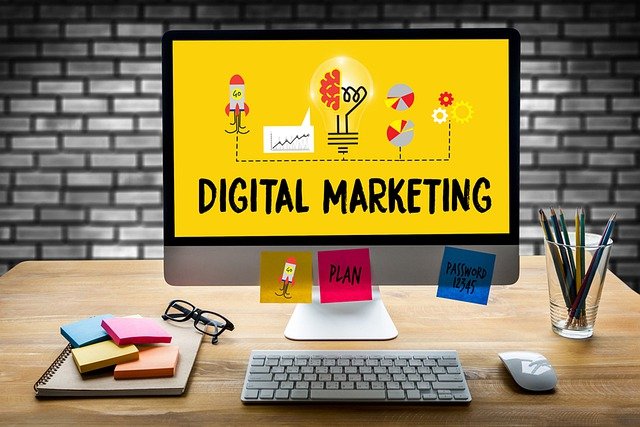 Depends on an area you are applying for, point at suitable set of key skills. Digital marketing includes wide variety of activities, so skills should be listed according to the chosen position. Look through the position description and match the listed skills to your own. The most often necessary skills are vary between content creation and strategy development, copywriting, customer relationship management and communication.
Don't forget to mention soft skills, some of the useful ones for digital marketing specialist are creativity, curiosity, attentiveness, multitasking, problem-solving and so on. Highlight personal traits and interests that accompany your work experience and what kind of team member you would be in the hiring company.
4. Concretize your experience and achievements matching to a job description
Here needs to write about your related experience and latest workplaces. In case you have prepared an introducing site with your projects, include that too. Don't be limited by listing your previous responsibilities, indicate exactly which results you have achieved, use hard numbers and terms. For example, concretize how many successful projects you have done in a quarter, how much conversion rate was increased due to your new strategy etc.
Don't worry in case you don't have digital marketing experience yet, will not be redundant to mention projects you've ran on your own, volunteering experience or digital marketing courses projects.
5. List relevant education and certifications
For successful career in digital marketing you might need a degree in communications, marketing, advertising or some other related fields of study.
Adding certifications and related degrees will make your profile noticed by recruiters or even stand out from other competitors. If you are an entry-level marketing specialist, you may find intensive and free courses.
Few tips to make your resume flawless and eminent
When it almost done, go through some tips checklist to make an impression:
Length. How long optimal resume is supposed to be? It depends on your competence and experience level, but anyway keep it focused and neat. The longer your resume, the less chance an employer notice the parts you want them to.
Clean design and organized content. Choose one of the simplest resume designs. Use one or two fonts, less colors, leave plenty of free space to make info easier to perceive. Form strict organized sections and clear headers to provide favorable and fluent navigation. Make sure that contacts are easy to find and all links work correctly.
Grammar check. Attentively look through spelling and grammar. Let a recruiter to note you as a detail-oriented and remarkably organized personality.
Creating catching digital marketing resume may be hard, but after reading this detailed guide and all needed tips the task is going to be much easier.
Consequently, usage of "digital marketer" as a resume header is uninformative for a potential employer at all. It should be more specific, includes your experience level and job title. Digital marketing resume is supposed to list your skills, experience, related education and certifications, as well as a social media profile and link to your projects optionally. Don't forget to note your awards, personal traits and interests. Keep sections and descriptions concrete and neat so that recruiters notice the parts you most care about. Before submitting make sure twice your resume includes all the required data that a recruiter expects to find. Check your spellings and grammar, check links.
Focusing on highlighting right info in a sections and tailoring your skills will firmly convince recruiters that you have what it takes and you are the solution to an open position at their company. As a result, you will get wide variety of interviews and choices of your future employer.
About the Author
Gillian Grunewald
Gillian is a talented writer with a strong research approach in the career field. Has over 12 years of experience in resume, LinkedIn profile writing and editing. Education Master of Fine Arts, Writing Eastern Washington University.
---