How to Craft a Winning SEO Tactic for E-Commerce Business?
---
E-Commerce and SEO are right now the two most important aspects of the digital marketing platform. With more and more competition on the digital playground, businesses and marketers are making use of advanced and improvised strategies to rank higher and reach out to a larger base of audience.
When it comes to ranking higher on Google, or any other SERP as such, there's no alternative to Search Engine Optimization (SEO). Google algorithms are changing every passing day, and the field is becoming more and more competitive. Most businesses are now considering that ranking on the first page of Google is not enough. Instead, every business is targeting the #1 rank. This is where SEO comes into play.
E-Commerce SEO: Why is it Necessary?
According to studies, it has been observed that 44% of online shoppers start their online shopping with a Google search. Along with that, studies have also highlighted that 37.5% of all the traffic that goes to eCommerce websites comes from search engines.
SEO has several benefits in the field of eCommerce. It goes without saying that without proper SEO, no eCommerce business can flourish. In fact, it is considered that missing the top spot on SERPs, and then the top five spots can seriously affect the CTR (click-through rates) and the sales of an eCommerce site.
While it has been seen that 93% of online experiences start with search, a 2011 study by Optify showed that "websites ranked number one received an average click-through rate (CTR) of 36.4 percent; number two had a CTR of 12.5 percent, and number three had a CTR of 9.5 percent.
Along with that, the popularity of the Internet has grown to such an extent that statistics show that over 65% of consumers conduct online product research before entering a physical store.
Most Effective SEO Strategies for an eCommerce Business
In this section below, we have listed the most effective and useful SEO strategies that can lead to the success of any eCommerce website. Before connecting to any Top Rated Website Development Company, you must have an idea of these strategies. Let us look at these strategies and how to best implement them for the most successful results and highest ROI for your eCommerce business.
In-depth Keyword Research
Be it local SEO or eCommerce SEO, keyword research is something you cannot ignore. With growing competition in the eCommerce sector, in-depth keyword research is the cornerstone to the success of your site. Make sure you are going for keywords that are relevant to the searches made by your target customers.
Long-tail keywords are highly effective and useful and it is estimated that 70% to 93% of all the search traffic comes from these long-tail keywords. Long-tail keywords also reduce the competition on Google's search ranking and help to filter out the most closely matched and relevant products from your eCommerce.
Security is considered to be a key aspect and the Google algorithms really like it. So, if you have a highly secure site, then chances are that your site is going to rank better. In this case, you can switch to HTTPS from HTTP. This will make sure that all personal data on your site is completely encrypted.
Besides just Google's ranking policy, customers too prefer HTTPS when it comes to making a financial transaction on a payment gateway.
On-page SEO remains fundamental to the success of any digital marketing campaign and especially in the case of eCommerce businesses. It is a great way to generate free inbound organic traffic. The traffic on the website should be niche-targeted, which is highly effective for better conversion rates as well as higher ROI through better sales.
Some on-page optimization includes managing the tags on the backend, making a blog section, or filling in keyword-rich descriptions for each product. This, however, depends on the contemporary update from search engines.
Optimized URLs for Easier Crawling
No matter how fancy you may want your URL to be, the most important thing to keep in mind is the fact that the URL must be as short as possible. It must be optimized both in terms of size as well as the use of short and relevant keywords.
A lot of marketers consider using product names and variants on the URL. However, this too depends on the strategies adopted for various websites based on the niche, target audience, etc.
Implementation of Rich Snippets and Structured Data
Structured data and rich snippets are something that a lot of eCommerce sites ignore. Although, these things can be fundamental to the success of any business if used and implemented in the right ways. A lot of major eCommerce sites get better ranks and boost their visibility by providing ratings, price, availability, and other information to various search engines. This is done through the use of rich snippets.
Original Content and Product Descriptions
When this is said, there are two things to be aware of:
Removing any duplicate content
Using original product descriptions
Make sure that you remove duplicate content even when you use tables to display different products. Google seriously condemns and penalizes duplicate content. Make use of XML-sitemaps and Google Webmaster Tools to identify and remove duplicate content.
Along with that, write original product descriptions for each and every product on your site. These contents must feature all important and relevant keywords associated with the brand and the product.
Google appreciates User Generated Content. If you want to get better ranks on Google, try to add apps and fields where users can add comments and reviews. This can be done on platforms like Shopify, BigCommerce, and Magento.
Apart from 3rd party apps and fields, you can add a dedicated 'customer review' section for each product page. What this does is builds a sense of trust in the potential buyers besides just pushing Google for authentication.
Mobile-friendly Website for Google
Having a mobile-friendly site is extremely essential for an eCommerce website. Ever since 2016, Google ranks desktop and mobile sites through the metrics of the mobile site. A website with a poor mobile experience is very likely to face lower rankings and will not be successful as more and more businesses are optimizing their sites for enhanced mobile experiences to users.
Page Speed is the key to any website's success. Use tools, like Google PageSpeed Insights or GTmetrix and optimize the page speed for improved user experience. This will surely lead to better rankings. Besides just this, optimize your web pages and images in them, which could be a big factor towards slow website loading speed.
Who Can Benefit from these SEO Strategies for eCommerce Websites?
This guide on the winning eCommerce SEO tactics is literally for everyone. If you have any questions about these strategies and tactics and for whom these will be effective, we can assure you that these strategies are effective for all kinds and sizes of eCommerce businesses.
We have made the list keeping in mind the needs and purposes of different kinds and sizes of eCommerce businesses. Here are the professionals and kinds of eCommerce sites that can make use of these SEO strategies to gain maximum success for their eCommerce businesses.
Big eCommerce companies that want to demonstrate the ROI of SEO.
Small online sites trying to grow their businesses.
Growth marketers trying to find innovative and effective routes to enhance site traffic and reach.
E-Commerce SEO is the Way to Success
On an ending note, what can be said is that the norms and trends of the digital industry change on a constant basis. It is not surprising to find new and effective strategies popping up every now and then. Although the best part about these strategies is that they deal with the basics of eCommerce SEO and will deliver constant results.
No matter how many transformations the industry or the field of eCommerce SEO goes through, these strategies will ensure success! So, if you have not already tried them out, make sure to implement them for your eCommerce business. Thank us later!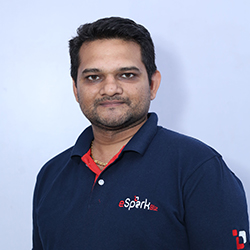 Author Name:- Harikrishna Kundariya

Biography:- Harikrishna Kundariya, a marketer, developer, IoT, ChatBot & Blockchain savvy, designer, co-founder, Director of eSparkBiz  Technologies. His 8+ experience enables him to provide digital solutions to new start-ups based on IoT and ChatBot.
---