How To Build A Strong First Impression For Your Brand
---
Wouldn't it be ideal if you could manage the first impressions others have of you with each new interaction? Think about the power behind controlling how others think of you as an individual or as a business. Likewise, customers' first impression of your brand can majorly affect the way they'll purchase from you. Yet, creating an excellent first impression needs plenty of effort. You need to develop helpful content on your blog and social media. You need to build a personal brand. And you may even have to know about new alternatives for starting a business.
First Impressions Matter
While doing what's needed in the upper funnel of customer acquisition can be achieved by having email marketing, search engine optimization (SEO), and other marketing channels, they can't sufficiently handle how a particular persona views your brand the first time they see or hear about it. Reaching out to your brand the first time through direct traffic seldom occurs or is even hard to happen. Moreover, direct traffic also functions as the second point of contact, even in word-of-mouth marketing. Despite its influence, the promotion coming from the product evangelist has already generated what the audience will think of your brand the first time they interact with it.
Yet, the kind of brand handling needed can be offered by digital advertising as it can become a tool to interact with your personas before the interest stage in the purchasing cycle. And so, advertising provides a way for you to interact with them before they connect with your brand.
Tips for Building a Strong Brand Impression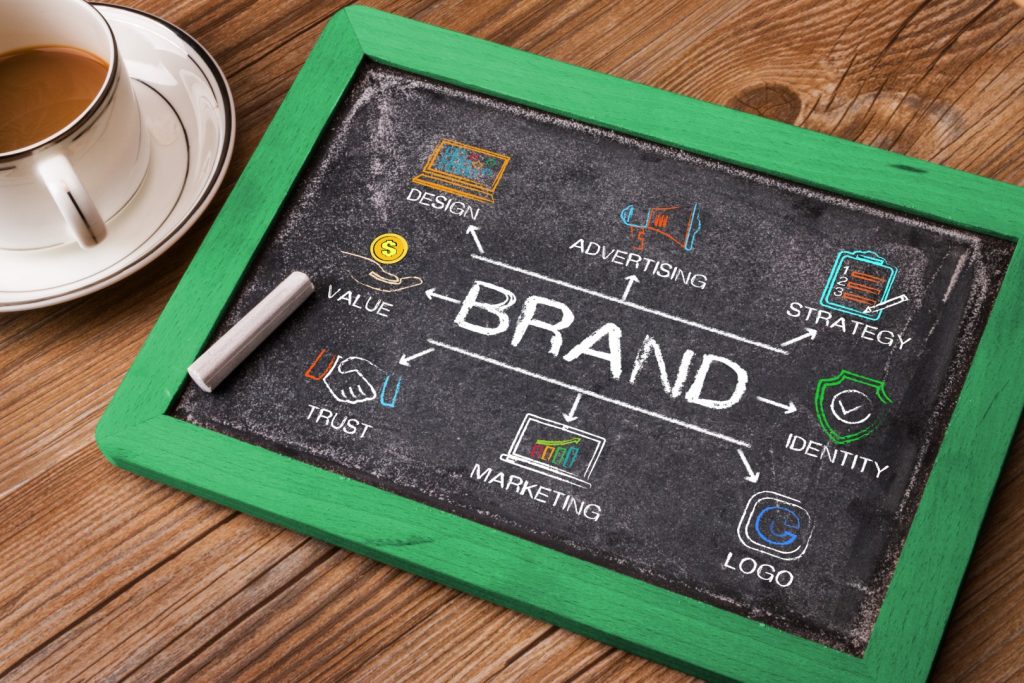 Are you looking for ways to create that solid first impression for your brand? Here are our recommendations:
Invest In Quality Website Design
Among various studies, Stanford researchers identify that most users judge a company's credibility based on the design of its website. More notably, the same research has noticed that first impressions are design related. This means quality design is vital and having a person with design skills who'll build some solid templates for your post-click landing pages is crucial.
An effective website design should achieve its role by conveying its specific message while engaging visitors at the same time. Various factors like colours, consistency, imagery, typography, simplicity, and functionality add to an ideal website design.
Moreover, a well-designed website can help create trust and allow visitors to take action. Creating an ideal user experience includes ensuring your website design is developed for usability (form and aesthetics) and ease of usage (functionality).
Overall, various services can offer web design services for you, like Melbourne web design services, if you want to enhance your brand's website design.
Leverage Reviews And Testimonials
An ideal step to attract new customers is online reviews. Potential customers may try your products and services if they see positive reviews. Likewise, there are various sites where consumers can leave their thoughts, such as broad customer review sites like Google Reviews, Yelp, and Facebook. There are also industry-specific customer review sites, such as Zomato, a restaurant and food-related review site; TripAdvisor, a travel-related review; and G2 Crowd, a site created for software reviews.
Here are some tips to ensure your reviews relay an excellent impression of your business:
Implement quality control measures, so things are more likely to finish the first time correctly.
Leverage customer loyalty programs as a source of reviews, referrals, and testimonials.
Once you've finished a sale, request a review or testimonial from your customers.
Educate your customer-facing employees in customer service, ensuring they address customers with empathy, courtesy, patience, and an honest desire to assist them.
Follow up with customers instantly after a sale to know if there are any issues. If there are issues, do what's possible to prevent negative reviews.
Leverage Social Media
Using social media is another method people can first interact with your company and create that first impression. This can be through your social media marketing efforts or your business's social media accounts. They may also notice your business through their social media feed or a third party's social account.
Here are some steps to leverage your social media marketing efforts, even when you're not doing something:
Use your brand logo to update your social profile photo
Use your brand name as your social profile username or URL
Prepare and schedule social updates on your brand
Generate a custom background on Facebook and Twitter
Post continually on your social media accounts
Ensure your content is helpful to your audience
Post interesting, humorous, or surprising facts and comments
Respond to and connect with your followers one by one in addition to your general posts
Utilize many high-quality images and videos to build your brand
Applying these tips and ensuring your social profiles are similar to your brand image will allow your audience to easily find you and get more acquainted with what you have to provide.
Wrapping Up
There are various ways to create a solid first impression for your brand. You can build a better web design which can be a source of judgment about your company's credibility. You can make the most of reviews and testimonials to help potential customers to buy your products. Finally, you can leverage social media and market your brand there. Hopefully, this article helped you to know what to do to have that solid first impression of your brand.
---