How To Achieve ROI On Google Ads In The Pest Control Industry
---
Demand for pest control services comes and goes with the seasons. Households and offices may call an exterminator to take care of hornet and yellow jacket nests over the summer or drive out rodents during the winter. Timing is key for a pest control business to be able to sustain revenue, there's always the risk of missing the window of opportunity.
Fortunately, technology can really help with this. Advertising with Google Ads (formerly Google AdWords) allows companies to host their ads on Google's search results for a fee, with revenue on a pay-per-click (PPC) basis. The Google Ad relevant to a search will appear on top of the search results.
Success with Google Ads has been well documented, with one pest control business enjoying a return on investment (ROI) of over 700%. To put it simply, it made over USD$700 for every USD$100 spent on marketing. If you want your business to enjoy similar success, here are some tips to get you started:
Prepare for the surge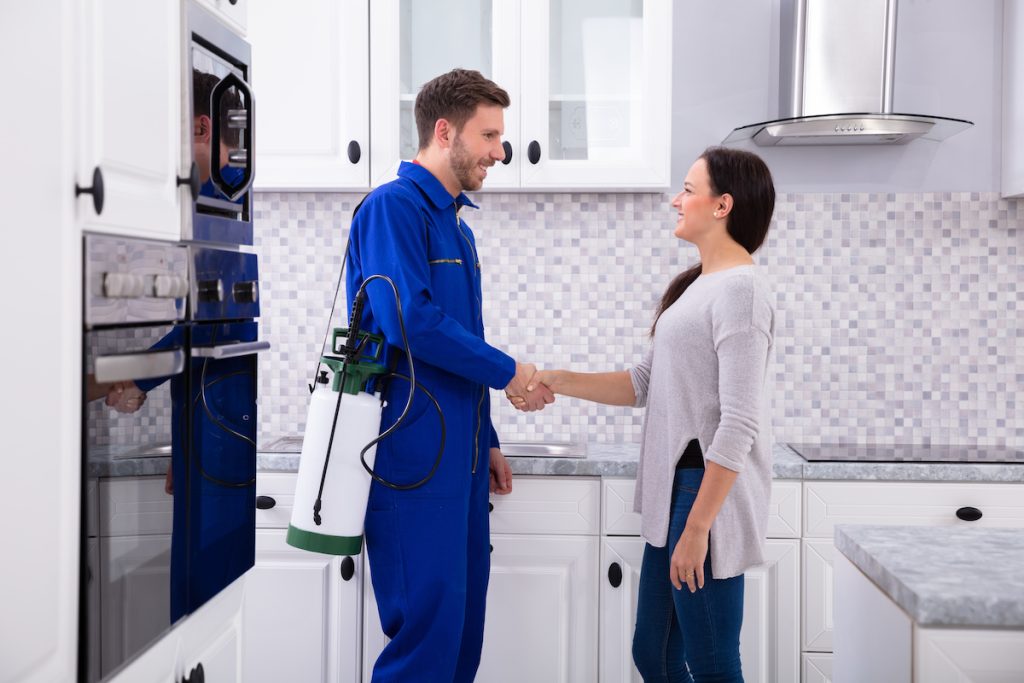 Google Ads account for an estimated 95% of Googles annual revenue. If you know just how much Google makes in a year, you know that this figure's nothing to scoff at. Businesses are throwing money at this service, setting aside daily budgets in the thousands. (1)
Appropriating budget is one thing, but ensuring cost-effectiveness is another. Successful business owners have seen their ROIs shoot past 1,000% for a few thousand dollars a month, some raking in up to 20 times their initial investment. However, this is only possible with an understanding of how Google Ads works—from finding effective keywords to researching competitor ads.
Suppose you make it work for your business; you then have to maintain that momentum. An influx of new customers will surely follow a successful campaign, and your business needs to be able to take it. Otherwise, the slowdown will negate the advantages the ROI provides.
As most pest control services operate locally, they're less likely to employ a large workforce. Investing in business technologies like Jobber will really help to make internal processes more efficient and productive. This then frees people up to work on more business-critical tasks such as marketing campaigns which drive sales and revenue generation.
Have an optimized website
Since Google Ads operates on a PPC basis, a business only pays for a placement when a user clicks on it. The cost per click (CPC) is typically between $1 and $2, but prime keywords can cost upward of USD$50 per click. (2)
PPC applies to all situations as long as the ad gets a click. Unfortunately, this also means a user can click on the ad but abandon the website you direct them to a short time later. The reasons for abandonment can range from a loss of interest to an unoptimized experience using the site. Only a few people may be willing to wait for more than 3 seconds for a website to load, especially on mobile.
Customers of in-demand services like pest control don't often want to wait for poorly performing sites to load or try to work out how to navigate a complex website. They simply want to find a service to meet their needs as fast as possible. In this regard, it pays for the webpage linked to the ad to offer a smooth user experience. With more people using their phones to do tasks, it makes sense for a website to be mobile-friendly. If your business can have its own mobile app, that's even better.
Be aggressive in peak seasons
For all its benefits, Google as a whole has one major drawback. While its algorithm somewhat changes in the run-up to peak sale seasons, it can't account for specific holidays. Experts say businesses have to take the reins in advertising when focusing on days like Independence Day or Black Friday.
Retail stores may have these peak seasons, but it's a different story for the pest control industry. Termites feast on wood in spring, mosquitoes sting in summer, spiders creep into people's homes in the fall, and rats infest every nook and cranny in winter. Every season is an opportunity for a pest control business to promote its services.
Maximizing Google Ads ROI requires being a bit more aggressive with seasonal marketing. You can harness people's sentiments when facing pests in their homes or offices during the seasons to drive your message home. Fortunately, Google Ads helps businesses create seasonal campaigns they can manage.
Conclusion
Google Ads' promise of insanely high ROI is real, but only if a business plays its cards right. As these tips show, it's not only about preparing a proper ad but also making sure the website linked to the ad offers what customers want.
References
"Google AdWords Made Simple: A Step-by-Step Guide", Source: https://neilpatel.com/what-is-google-adwords/
"How Much Does Google Ads Cost?" Source: https://www.wordstream.com/blog/ws/2015/05/21/how-much-does-adwords-cost
---