How Retailers Are Using an AR Technology to Drive Sales and Grow
---
AR technology is actively used in e-commerce and retail industries. Thanks to this, companies' sales are increasing. The product return rate decreases. Brands that have implemented the innovation are outperforming their competitors with traditional approaches. Timberland, Adidas, Gucci are such examples.
To get the benefits, Banuba's products are used in order not to create convenient solutions from scratch. Buyers reduce the cost of time and money. Just buy augmented reality SDKs like Banuba. This post explains how AR-based solutions help retail and e-commerce domains with the core benefits, use cases, and examples.
Key Benefits of Adopting AR technologies
Using the AR try on tool, companies can increase their brand awareness. Other benefits include better service and geographic expansion. Postal and courier services take over the delivery of ordered items to different cities. The technology is not only suitable for clothing retailers. With its help, furniture, bags, and decorative cosmetics are promoted.
The features of the software were evaluated by Ara Parikh, who works at the advertising agency 360°. She gives recommendations to sellers.
Develop a common strategy for product promotion and follow it.
Take actions that can be beneficial for the company.
Improve the quality of customer service with the help of augmented reality.
In addition to advertising on the Internet and social networks, you can additionally use traditional methods. These are billboards, posters, and other printed products. You can use augmented reality SDK to increase revenue.

Top AR SDK Use Cases in Retail & e-Commerce
Augmented reality for virtual try-on.
The Banuba brand develops software for trying on clothes remotely. It is suitable for owners of Internet stores. They can demonstrate their goods almost as well as in a land-based mall. The only requirement to the buyer when installing Banuba web AR is to specify the real size (for convenience sellers publish a table on their websites). Thanks to the software, the retailer's customers enjoy the possibilities:
try on clothes in your free time or on weekends;
do not leave the house to visit shopping centers;
try on things of different colors or brands.
Users see how they look while moving. For example, when they bend over or sit on a couch. To make things look realistic, scans of customers' bodies are used. Therefore, customers with non-standard shapes can try on clothes. They must first take a full-length picture of themselves with a video camera.
There is a software tool Beauty AR SDK, designed for virtual beauty experiences. Its special feature is the presence of built-in beauty effects. The employees can be trained to use the software during work meetings. When using the technology, clients change the appearance of employees, making them look like professional actors. There are three nuances.
The possibility of recognizing and tracking faces.
Change hair color or use a wig effect.
Choose matte or glossy lipstick texture.
You can use the Face AR SDK during advertising or marketing campaigns. When it is implemented in real time, 3D masks are applied. An example is the French chain Sephora. It is a cosmetics company that offers customers to remotely try on makeup cosmetics.
The technology offers retailers a benefit by speeding up purchase decisions. Customers order tested products, so returns are kept to a minimum. Customers get a realistic view of the product.
Augmented reality for virtual product implementation.
By implementing AR, virtual presentations are created. This is an advantage when it is impossible to make real ones. New products are shown remotely and hype is created around them. The presentation combines facial filters with virtual try-on technologies.
Compared to classic presentations, the remote ones have a number of advantages. For example, customers will feel like active participants in the events. Events become more scalable because customers from anywhere in the world can join in. They participate to test original products. Manufacturers are informed by the opinions of potential customers.
Estee Lauder, a cosmetics retailer, has demonstrated the benefits of Face AR technology. In addition to virtual try-ons, it used live shopping. In the context of the pandemic, digital sales increased by 60%.
Appearance of AR mirrors.
Thanks to the technology, customers remotely try on and test products. In most cases, these are clothes and decorative cosmetics. Remote product familiarization is a competitive advantage for many retailers. No physical contact with the clothing is required, and the number of dressing rooms can be reduced in land-based shopping centers.
Customers can try on a large number of clothes in a short amount of time. They don't get dirty. It is possible to offer sales of things that are not available in real malls. Therefore, shopping becomes more convenient.
Use of AR gamification.
Web AR technology combined with creativity has a positive effect on retailing. The presentation of products turns into a game for the remote promotion of goods. Such a product was used by the world-famous company Adidas, which sells Ultraboost 19 sneakers.
The innovation is noticeable when the shoes wearers get on the train. It is possible to scan a QR code. When using WebAR technology, the travel ticket turns into a scratch card. It is enough to rub it to find out the information about the winning. If you win the game, you can get the money in the nearest store.
What is preferable – video or virtual try-on?
Invespcro did a survey where people answered questions about making a purchase. 78% of them use AR to learn as much information about the product as possible. This is logical, because after a virtual try-on, a decision is made about the advisability of buying clothing. Thanks to the video a person imagines how the thing will sit on him. But the figure of the buyer may not be the same as the person presenting the clothes.
What to do if the body is not perfect? The answer is simple – use a virtual try-on. It's a more informative technology than the usual video.
Lasting website visitor retention with AR.
There was a study done at the International Design Conference. The behavior of visitors to an e-commerce site where augmented reality was not used was taken into account. The average time spent on the site was 2 minutes and 31 seconds.
With the implementation of AR technology, it was 5 minutes and 31 seconds. Interest in the company and the product being sold over a long period of time is confirmed. The chances of converting a site visitor into a real customer increase.
Augmented reality for custom product creation.
With the help of augmented reality technology, companies can implement products that are made to order. The probability of customer dissatisfaction and product returns is reduced. As an example, consider the glasses company Fitz. In August 2020, models printed on a 3D printer went on sale. The first buyers were medical workers.
The innovation was the possibility to try on the glasses virtually. To make them look realistic, a face could be scanned at the first stage. The glasses printed on the printer precisely fit the client's face.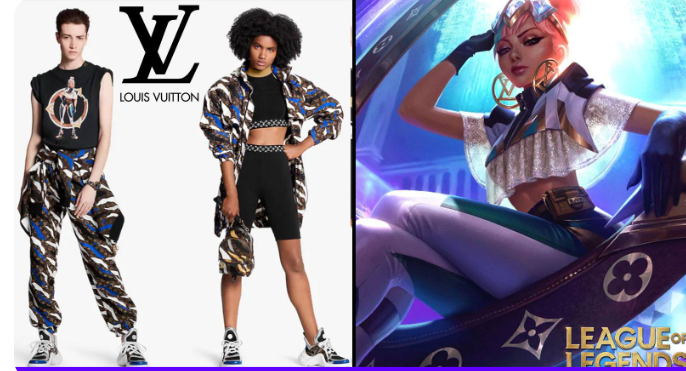 There are six benefits that businesses feel from using augmented reality. These include:
Increased user engagement, who can create their own UGC inside the developer's product. They share the novelty in a way that is specific to the brand.
Offering a paramount experience. Using AR, customers connect real and virtual solutions into a single world. This results in the selection of products that use augmented reality in their promotion. The analogues of competitors are left aside.
Rapid growth in sales is ensured. More than 70% of customers prefer to shop remotely due to convenience and time savings. Augmented reality-enabled content evokes emotions. Therefore, the majority of customers make a purchase decision.
A bypass of competitors is performed. Thanks to new technology, retailers are able to meet the needs of end consumers. If the product solves the customer's problems, the chances of a sale increase.
Increased satisfaction index among company employees. In automotive and manufacturing, AR is used to eliminate cognitive overload. A game form can be used for staff training instead of detailed paper instructions.
Increased company awareness. It's easier to make potential customers aware of the products being produced. For example, the Ultra cosmetics brand.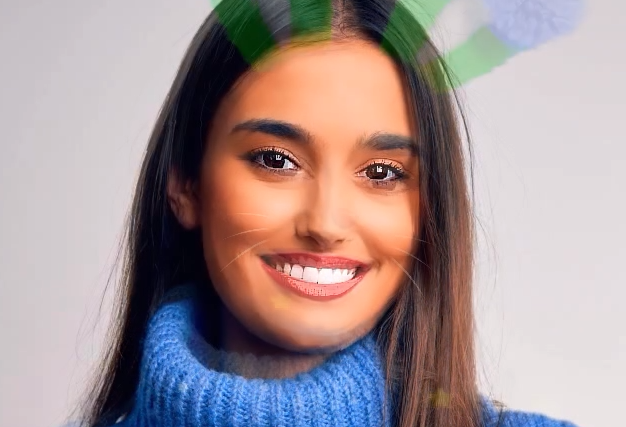 Conclusion
Web AR is an augmented reality technology that is suitable for retailers to promote a product. It is widely used in retail. Brand awareness can be increased, leaving the customer at the forefront. To make the software fit the customers' business areas and goals, Banuba can produce it to order. When filling out the form, you need to specify your preferences.
Brand partnerships are used to attract new audiences. Snapchat's augmented reality filters can be used to do this. This technology allows you to create a buzz around products. It's easier for users to interact with the product remotely. It encourages them to purchase it in reality.
---