How Chatbots in Email Marketing Helps Boost Sales
---
Email marketing is one of the effective marketing strategies that exist. Many businesses incorporate it to hit their business goals. Chatbots are also one of the rising effective marketing strategies.
Both chatbots and email marketing incorporated separately are excellent marketing strategies.
However, you can boost your marketing results by integrating the two. They compliment each other in amazing ways. Most marketers have resorted to this strategy to spice up their marketing.
Email marketing contributes to one of the website traffic. Once consumers reach your site, you can use chatbots to increase your conversion rates.
Let's look at some of the ways chatbots in email marketing can assist in boosting sales. First, let's understand what chatbots are.
What Are Chatbots?
Chatbots are software applications that can conversationally interact with humans. Several chatbots exist in the market, and you only have to opt for one that suits your preference. They need to be fun, profitable, and interactive. For instance, If you have a Shopify shop, you can boost your sales with a Shopify chatbot.
AI chatbots help collect data, generate leads, and solve customer problems by providing relevant information in real-time.
Also, you can use them to personalize customer campaigns. Companies have used them to minimize labor and maximize customer experience.
Chatbots and Email Marketing in Boosting Sales
Are you wondering how to use chatbots and email marketing to increase sales? Here are some of the ways to achieve maximum results.
Use Chatbots to Generate Leads for Email Marketing
Using chatbots is an efficient way of providing leads for email marketing while providing an excellent user experience. The collaboration of these two adds a lead generation source for your business.
Emails collected in this manner are more effective. The people have interacted with your website; hence they are likely interested in your products or services.
Chatbots can ask your website visitors to provide their email addresses and receive a gift in return. The gift could be a free course, personalized offers and discounts, and the most important one being updated on the latest content on your website.
Train the chatbot to request email addresses at the end of a conversation. It could be for different reasons, including getting in contact with the company's support team to receive better assistance.
Also, using chatbots, you can create customer satisfaction surveys and requests for responses via email.
Lastly, ensure the email request is smooth and natural and doesn't look forced. Using the online chatbots, ask the visitors about their preferred method of communication. You can always send those that prefer the email channel. Also, give the customers the power to decline the request.
You can train your chatbots to send automated email notifications in response to particular triggers. Depending on the trigger, the chatbot should send the appropriate message.
When new users have signed up for the email and have provided their contact details, send a welcoming email. Thank the user for subscribing and welcome them to your business.
Also, it can send an automated email to your team notifying them of a new sign-up. Sometimes it could send thank you emails to clients after they purchase a product or service.
Prompt People to Read Your Emails
To boost your sales, it's essential for those who've subscribed to your email to open them. But what if they don't? You can use chatbots to remind individuals to open their emails.
Every time you have a flash sale, you can do this or remind them of their abandoned shopping carts on Shopify.
Advanced chatbots have the option of sending push notifications to users. You can leverage the feature to send a reminder notification for unopened emails, thus increasing the open email rates.
Doing this can enhance the efficiency of your email marketing campaigns. It also ensures you have high customer engagement.
Aside from collecting emails, you can set your chat to gather specific information and responses to use for qualifying potential prospects. There are different ways you can segment your emails. The segment can be according to geography, previous buying behavior, demography, and stages in the sales funnels.
Start a conversational chat and allow your bot to follow. Remember to come up with different chat scenarios. When you get relevant information about your offerings, you can create personalized email marketing campaigns to boost engagement and sales.
You'll witness a high open-rate and conversion rate through email segmentation. Program the chatbot to ask their preferred mode of communication to avoid your email ending up in the spam or bin.
A segment email list ensures you send the right email to the right person at the right time.
Offer Excellent Customer Service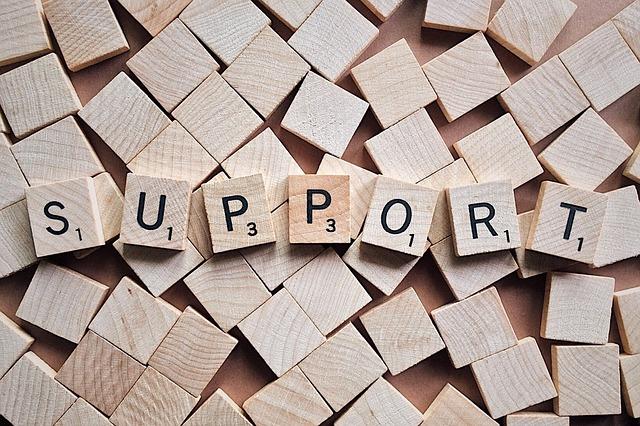 Image source: Pixabay
Chatbots offer one on one conversations and reply to customer queries. Customers don't need to wait for several hours before they are attended to. Visitors can always approach the chatbots anytime as they work around the clock.
If you have a chatbot tailoring different offers on your website, you can inform the buyers via email.
You can also ask them about the kind of messages they would love to receive and create emails around that.
A warm lead is a visitor who has shown interest in learning more about your service or product, follows your social media platforms, and has subscribed to your email list. Warm leads contribute to the success of any business. The lead can easily purchase your product or service.
.
With warm leads, you can design email marketing campaigns that will help you in boosting sales. The email campaigns can encourage them to take different actions like booking a consultation with your sales team or signing up for a course, or making a purchase.
Additionally, you can offer different incentives like free courses, discounts, and referral codes incentives. Here they can refer their friends who may turn into buyers.
Conclusion
The integration of chatbots in email marketing is a game-changer in the marketing world. The two complement each other to ensure you gain leads and ultimately boost sales. With chatbots, you can personalize emails hence boosting your email marketing strategy.
---