Social Media Wall for Hotels – Benefits and Ideas
---
Enhancing guests' experience is the main agenda for hotels and other hospitality businesses. Displaying the interactive and genuine content of the social wall in your hotel's digital signage, websites, events, etc., is a good way to win over your guests. And the hotel's marketers are creating a personal connection with the guests using social walls.
Let's discuss what benefits you will get by using social walls and using them for your hotels.
Benefits of Displaying Social Walls in Your Hotel's Marketing Touchpoints
Using a social wall will amp up your marketing, and here are some of the main benefits of it:
Repurpose UGC or social media content
If you already have social media content, you can repurpose it and use it for your hotel's marketing channels like website, digital signage, etc.
Attract visitors and increase engagement
If you display the social wall on your hotel's marketing channels, getting visitors' attention and engagement is very easy.
Build trust
People want to see genuine content instead of just knowing what you say about your brand. So, adding a social wall in your hotel's marketing will act as social proof and help you gain the trust of your target audience.
Boost conversions
Increase sales and revenue by engaging with your audience and winning their trust using the social wall. Now that you know the benefits of using a social wall for your hotel business, let's discuss how you can use the social wall in your hotel.
How can Hotels Use Social Walls?
You can use the engaging social walls in multiple marketing touchpoints. Some of the main uses of social walls are:
Display Social Wall on Digital Signage
Digital Signage attracts the attention of the visitors and engages them. They are a great way of doing offline interactions with the guests. So it is important to display premium content on digital signage.
Displaying social walls on digital signage is one way to make it more interactive for your hotel's guests. People love hanging out on social media platforms, and seeing a social wall on your hotel's digital signage will capture their attention easily. You can entertain your guests with fun social media content.
Another great idea would be to share your guests' experiences at your hotel. People share their experiences on social media through photos and videos, and you can reshare this user-generated content on your digital signage. It will excite new visitors to explore the different parts of your hotel and encourage them to share their experiences during their stay at your hotel.
The social wall on digital signage combines two interactive and engaging tools into one space. That's a win-win point for you.
Add Social Wall on Your Website
Creating websites has now become a child's play, but making it interactive requires good creative ideas. Adding social walls to the websites is now trending because this innovative idea has resulted in high conversions for many hotel businesses.
Social media is an organic content platform as people share their unbiased opinions and experiences. If your users create organic social media content for your brand, you can reshare them on your website. So, use website widget tools to collect and embed social media content on your hotel's website.
It will make your website visually appealing and bring freshness to your mundane website content, increasing conversations and conversions.
Use Social Wall in Events
When organizing an event in a hotel, the main challenge for organizers is to get real-time participation. A creative solution to this problem can be using the social wall in events. You can use digital screens to display the social walls whether you have an offline or hybrid event.
Using social walls in events organized at a hotel helps give a delightful experience to the guests. The social wall will get your attendees' attention, and you can show fun/informative/interactive content that keeps them engaged. It will increase your participation as your audience can do real-time interaction easily.
Integrate Social Wall in an Email Campaign
Email marketing is a great form of building a direct connection with your target audience. But most of the campaigns don't work well, mainly because the readers don't connect with the impersonal content of the email campaign.
You can avoid this mistake by integrating interactive content like social media wall in your email campaign. Social media content is interactive, and combining it with your email will boost engagement.
Final Thoughts
Social walls for hotels are undoubtedly a very powerful way to enhance the results of your marketing campaigns. So, you can smartly use social media content and engage your guests using the social wall.
Don't let these opportunities go and leverage social walls.
Author Bio: Grace Eva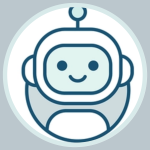 Grace Eva is a passionate content writer with expertise in digital signage and the digital marketing industry. She also loves to explore new technologies and likes to express herself through her blogs.
---