Here's Why Your Business Must Be On TikTok In 2021
---
Who hasn't heard of at least one person who's made it big time, all thanks to social media platforms, to whom they owe their career for making them from complete nobodies to the star-of-the-hour in a matter of hours? That's the story of TikTok, and the tales of the song 'Old Town Road' by Nil Nas X or the app, 'Zombies, Run!' in a nutshell. Both (and the list of similar examples goes on) have taken the world by storm with TikTok's help on their side.
Despite its relatively 'young' age, the app has bewitched everyone almost instantly. It's safe to say that any company who's yet to conquer this playful app is prone to a loss of potential customers, as well as putting a time-bomb above their reputation, since everything happens on TikTok in 2021, and not being there means losing relevancy sooner or later. TikTok has introduced various tools that benefit businesses and brands; you won't know how much your page needs these features unless you've tried them, and this is precisely this article's duty. P.S: if this article won't be enough, you can expand your horizons even more; read about hacks to grow your TikTok followers overnight.
The Endless Pursuit After Valuable Content On TikTok
The TikTok community is in a state of constant thirst for exciting and enticing new content. Therefore, it's in both businesses and 'regular' accounts' interests to put their best efforts to try and create the next viral trend on the app. Of course, uploading their take on an existing trend and see how it catches fire after they've delivered it in some way no one has thought of before is also a solid way to scope great numbers of TikTok likes and followers. Why is it worth the time and energy, you wonder?
'Regular' accounts could win new marketing opportunities such as collaborations with one brand or another once they mastered TikTok. We know it sounds like a dream, but there are human beings among us who've already embarked on some affiliate-marketing initiative this way, at which they use their skill and talent to produce mesmerizing TikTok videos to promote products on the app. In turn, the companies witness their sites' conversion rates' taking a huge leap.
Your Business Has Just Joined TikTok? This Is What You Should Do To Promote It
Where credibility is concerned, your first step on TikTok-promotion should be getting your account verified. Once you've spent $50K on ads, you'll get the desired blue mark next to your TikTok page's name.
Take advantage of this video-centered app to run ads in correspondence with the app's essence and spirit to get noticed by many more potential customers who aren't aware yet how much they need the particular product you're selling, and how it's going to change their lives forever!
A word of the wise: you don't have to buy TikTok followers to guarantee your business' prosperity. Simply turn your TikTok hobby into a full-time job and focus on uploading new posts regularly. Eventually you'll see your page's engagement rates skyrocket with likes because you've put your heart into this, and trust us, there's no better feeling than witnessing your TikTok growth getting in shape after the hard work you've done.
You don't have to be alone in your promotion campaign; you can contact a micro-influencer who's already established a prominent presence on TikTok and 'ride' on their popularity to assist you in getting your business to similar levels of fame. All you'll have to do in exchange for such a service is paying them a share from the sales they make.
Is The Easiest Solution The One You Need The Most?
There's never a second chance to make a first impression, or so they say. Continuing this line of thought, a promotion strategy people often use to take their 'baby' to the next level that you should definitely be avoiding is buying TikTok engagement from third-party sources.
It's true; today we shop and surf the internet or social media with our eyes before the other senses and or our minds join in. The numbers make social media go round and are the kind of stimulation that triggers our FOMO muscle and hunger to be forever-entertained.
Therefore, it's quite common to fix up posts with the metrics that 'sell' such as likes and views to increase the hype about the merchandise featured on a site. Because, let's face it, we're more likely to watch a video that sports great numbers of likes and views than watching a plain video whose sole few dozen views come from its creator's mother or other family members.
What To Avoid If You Want To Get Your Brand On The Right Track
What such third-party sites selling these goods won't brag about is, the variety of engagement packages featured there don't amount to much at the end of the day since their means provide nothing more than bot engagement. As sketchy as the name suggests, bot-engagement is quite easy to detect since such accounts don't look like the genuine TikTok profiles that everyone has. Quite often than not, their profile pictures are pixelated, and their names seem rather suspicious. Moreover, when potential customers glance at the list of likes of one of your videos or another and see fishy likes, the first thought that comes to mind is that the business at hand is unreliable just as well. In other words, buying likes and followers on-demand isn't the magic trick you thought it is; it certainly won't bring your brand back on the saddle and isn't an alternative to 'proper' organic promotion whatsoever.
Conclusion
After COVID19 redefined world economics and definitely changed our shopping habits altogether, it's crystal clear that the key to a prospering business lies within the online front. TikTok, one of the most trending video-centered apps, plays a pivotal role in leveling up your game and establishing unstoppable brand awareness.
Author Details: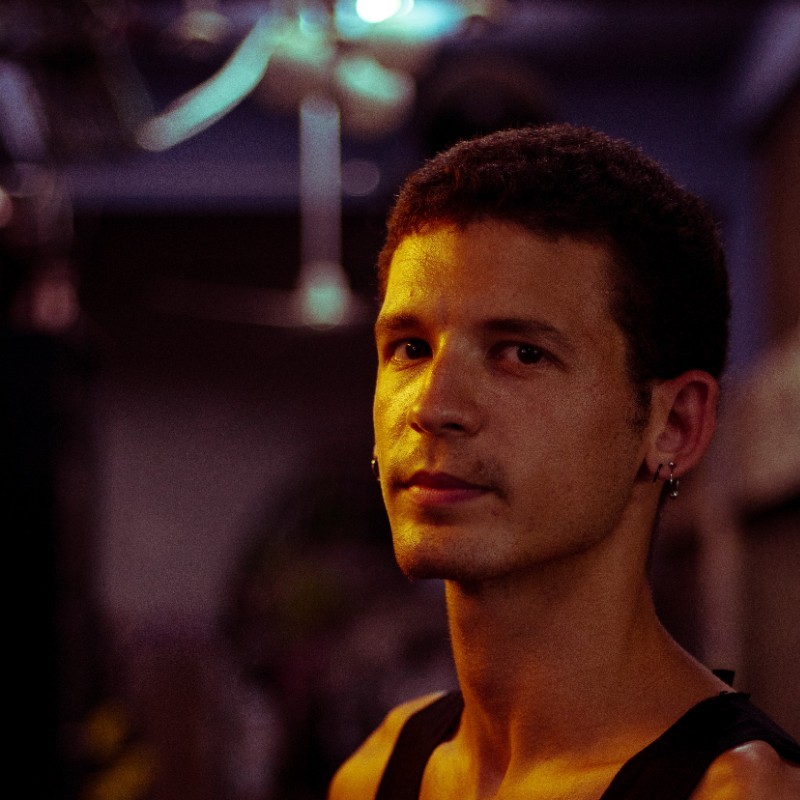 An ESL teacher who decided to retrace his steps and address the serious questions about life, such as, 'What will you do when you grow up?' once again, Yuval works as a content writer at SEMOADEZ LLC; a company that manages Instapalace.com along with other leading websites in its niche. Spending his days surrounded by words, sentences, and punctuation marks finally feels 'at home' for him; Yuval finds inspiration for his articles in Haruki Murakami's novels, Pokémon, and Greg Dulli's musical projects.
---