Google Maps Ranking Strategies For Local Businesses
---
Every business understands that ranking in the Google Maps results can be a valuable asset for their business. 
Not only does it provide potential customers with a direct way to contact the business, but it also shows up prominently on the search engine results pages (SERPs), increasing the chances that people will see it.
There are a number of factors that go into how a business appears in the Google Maps results. Some of these factors are within the business's control, while others are not.
In this article, we will discuss some of the things that businesses can do to improve their ranking in Google Maps.
Location Location Location
One of the most important factors that determine how a business ranks in the Google Maps results is its location.
Google takes into account the business's physical address and cross-references it with information from other sources, such as the business's website and directory listings.
One way to make sure that your business appears in the Google Maps results is to ensure that your business's information is accurate and up-to-date across all of these sources.
This includes making sure that your business's NAP information (name, address, and phone number) are correct and that your listing is up to date in online directories such as Google My Business and Yelp.
Reviews Help Your Business Get To The top
Another important factor that Google takes into account is the quantity and quality of reviews that a business has.
Reviews are a valuable signal to Google that a business is trustworthy and worth ranking higher.
As such, it's important for businesses to encourage their customers to leave reviews on sites like Google My Business, Yelp, and TripAdvisor.
How To Handle a Bad Review
Sometimes the customer isn't happy with your work and might give you a bad review. Retaliation is not going to help your case.
As I was once told it isn't the bad review that will hurt you (unless that is all you get) but it is the way you handle it that makes you a professional or not.
You are better off apologizing, saying you are sorry they were not satisfied and what is it you can do for them that would change their mind.
If they don't reply or lash out some more people will see that they are unreasonable and at least you tried to make it right.  
Other Things That Help Ranking On The Maps
In addition to having accurate information and good reviews, there are a few other things that businesses can do to improve their ranking in the Google Maps results.
One is to make sure if you have a website that your website is mobile-friendly, as this is a factor that Google takes into account when ranking websites.
If you do not have a website Google My Business makes this really easy as you can create a free website right on the listing page.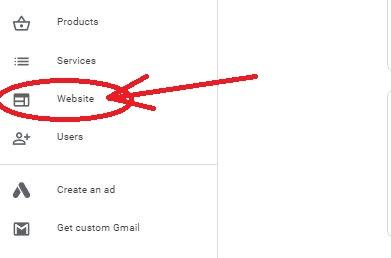 In fact, even if you do have a business website you should still create this free website and backlink it to your business website. This is a free backlink with juice!
Company Name In Google My Business To Stuff Or Not To Stuff
There is a lot of controversy on whether or not you should keyword stuff your town or keyword in your Business Listing Name.
According to Google this is not within the guidelines and can get your account suspended. But let's face it we see it all the time.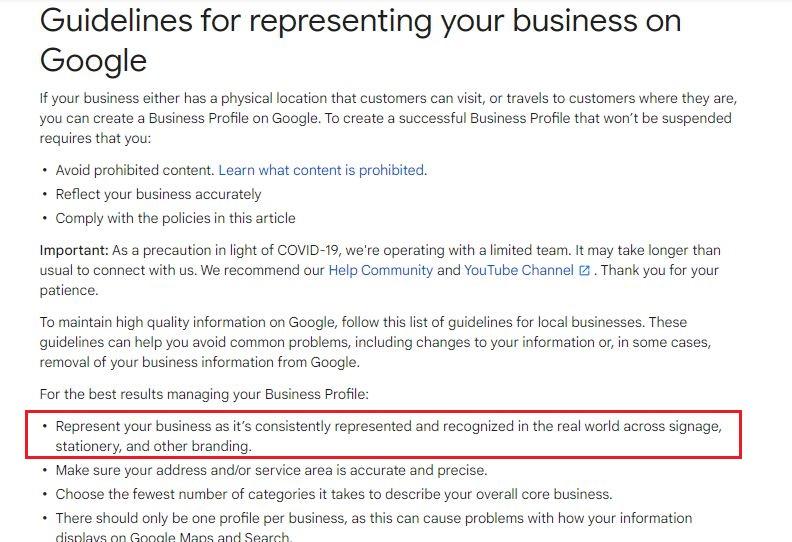 You can interpret the guidelines in your favour. If you are starting a new company, just put the keywords in your business name and branding and you are following the guidelines.
If you currently have a business name that doesn't include keywords then you should change the name and branding of your business across all the platforms that have your NAP information to be consistent on the web.
Never the less I still see companies adding keywords to their business name and in my experience, it does little to nothing to report these businesses.
So, risk it if you want, you will definitely see the benefits but you risk being shut down in the long run. It is up to you.
Using The Correct Business Categories
I have also found that using the right business categories helps in ranking in the maps. While this may seem obvious there are a lot of businesses that do it wrong.
I find the easiest way to get it right is to check your competition and see what they are using for categories and do the same.
You can find out what categories your competitors are using by either using a free Chrome extension called PlePer or using the source code of the maps.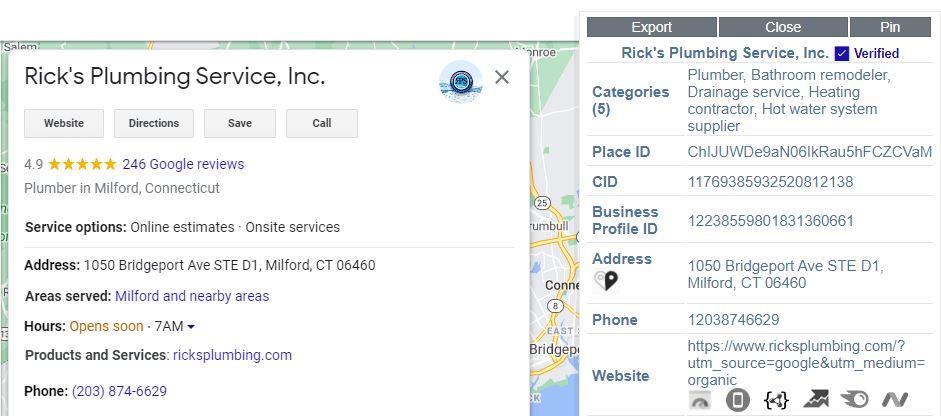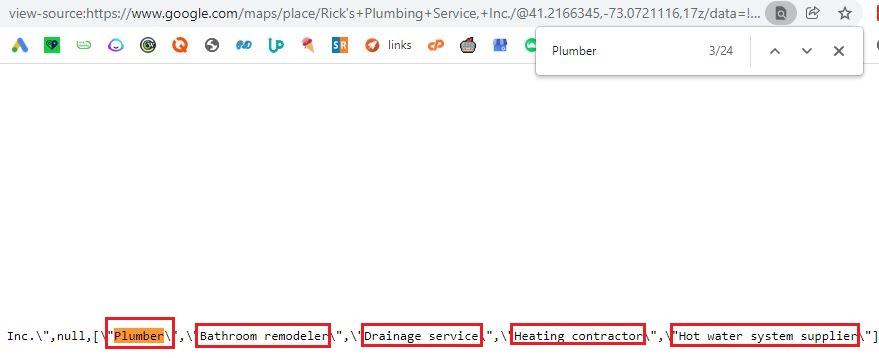 Posting Regularly Keeps Your GMB Fresh
In order to get the most out of GMB, it's important to post regularly. This means adding new content at least once or twice a week. Keep in mind that the content you post should be relevant to your business.
When you post fresh content, it gives Google a reason to keep your business listing updated. This can help your business rank higher in local search results. In addition, regular posting can help generate traffic and leads from GMB searchers.
To get started, think about the topics you want to cover. You could write about your business operations, employees or employees' achievements.
You could also provide tips for your customers to use in their daily lives. Finally, you could post about special events happening in your community.
When you're ready to start publishing content, consider creating a blog on your website and posting the links on GMB. Or you can simply post directly in GMB. You could also use other sites like Medium or LinkedIn to post your content.
Once you've got the ball rolling, keep posting regularly for best results.
While writing about what you do may seem simple enough, it's important not to copy and paste the same text every time. So, it is advised that one writes an original, well thought out post to give the reader something she/he will like and appreciate.
In addition, posting relevant content will help you rank higher in local search results. Furthermore, regular posting can generate traffic and leads from GMB searchers.
Adding Pictures To Your GMB Regularly
If you're not posting images regularly in Google My Business, you're missing out on a great opportunity to engage with potential customers. Images can help to differentiate your business from others listed in Google Maps, and they can also help to show off what your business has to offer.
When posting images, be sure to keep the following in mind:
1. Be sure to post images from different angles and at different times of the day. If there is a certain way you want your business to look, show those images as well as the complete picture.
2. Don't forget to include images of your products or services! This can help potential customers get a better feel for what you have to offer.
3. If it's appropriate, try using the "live" feature to show off your business in action. For example, showing your customers at work or on a busy day can give them an idea of what they can expect if they choose to do business with you.
4. Add links to your website or social media pages in the caption or description of your images. This can help to drive traffic to your other online properties
In Conclusion: By following these tips, you can increase the chances that potential customers will take notice of your business and its offerings.
Claim and verify you GMB Listing
The title of the GMB property matters
Filling out all information in your profile
Using the correct categories
Creating a free website in your GMB
Posting 1 – 2 times a week to keep your listing fresh
Posting images regularly
Be sure to ask your customers for reviews
Doing these simple things consistently will have a big effect on whether or not you rank in the maps.
As a business owner myself, I have had great success in ranking on the maps just doing what I have explained in this article.
If you need help with local SEO, you can always reach out to me any time for a consult. I am more than happy to give anyone my time to help.
Author Bio: Rey Albert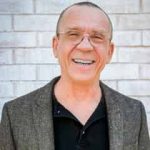 Owner Milford CT Marketing
https://milfordctmarketing.com
LinkedIn: https://www.linkedin.com/in/milfordctmarketing/
Upwork: https://www.upwork.com/freelancers/reyalbert
Facebook: https://www.facebook.com/onlinewelth/
---