Digital marketing trends of 2022 to increase your brand awareness
---
The last few decades have shifted the abode of brands from real land to virtual land. The pandemic has increased the intensity of "online presence" manifolds.
Now that the world is so active digitally, it is crucial for all digital marketers and brands to keep up with the digital world. Being thorough with the ongoing and upcoming digital trends provides an edge to the brand. Curating advanced and effective strategies becomes a much easier task.
While interesting features such as chatbots and artificial intelligence are acing the digital trends, we provide to you a list of the top 9 digital marketing trends for 2021 to increase your brand awareness:
1. Artificial intelligence:
In layman's terms, Artificial intelligence or AI is the technology by which computers perform the task which usually requires human intelligence.
AI is a self-taught algorithm that analyses, learns, reaches conclusions, and makes time to time changes on its own.
From google maps and navigation to the chatbots and digital assistants which assist and chat with you when you place an order online, all features are examples of artificial intelligence ruling the digital world.
Leading business brands such as amazon web services, IBM Cloud, Microsoft azure make efficient use of AIs.
2. Voice search optimization and chatbots:
"Alexa, play memories by maroon 5". How casual this phrase sounds, right? Well, this explains the importance of voice search optimization in the times to come!
Research claims that 55% of teenagers use voice search daily. [Review 42]
Not just this, the presence of smart speakers such as Google Home or Amazon Alexa is at a constant rise.
Voice search provides ease and accuracy, thus, making it a high-demand feature in the digital world. It is also assumed that by 2022, more than half of online shopping will be done by exploiting the feature of voice search.
Making your website voice search optimized might be a fruitful step to take!
Chatbots are chatting robots, which interact with the customers during the provision of various services and goods. They are based on the Artificial intelligence algorithm.
Chatbots have the advantage of instant and error-free communication for the customer's queries and demands. They retain all previous necessary information as well, which can be a hectic task for a human.
Firms like Sephora, Spotify, pizza hut, Mastercard, etc make excessive use of chatbots to make their facilities user-friendly.
3 Programmatic Advertising:
Programmatic advertising is an AI facilitated, systematic advertisement that targets a specific group of audience.
Real-time bidding is a type of programmatic advertising, used to purchase ads digitally.
"The Economist" increased its Brand Awareness by a whopping 65% only through programmatic advertising. All that this reputed publication did was target curious readers and persuade them to try their publication.
4. Automated email marketing:
Emails persist to be the most consistent and effective digital marketing technique. Sending automated and personalized emails to your customers reminds them of your brand's presence.
Whether you have an upcoming sale or a Mega offer, emails are a great way to keep your audience informed.
However, sending bulk promotional emails may turn out as a disadvantage.
Personalized emails that align with the customer's needs and behavior on your page or have an attractive call-to-action are a simple way to create brand awareness.
5. Video marketing:
It's a rule of thumb that what we 'see', leaves a lasting impression on our minds. Statistics support the same. 68% of users become aware of a product/service through short videos.
Video form content is attractive, crisp, and informative. Not just this, video content is a suitable marketing technique for mobile users. Elaborate text-based content is difficult to absorb from a mobile screen while short videos solve this problem.
6. Shoppable content:
As the very name suggests, shoppable content is any content that has a direct link for its purchase, attached to it.
Instead of standard and boring product descriptions on the e-commerce platforms, shoppable content makes the sale-purchase much more interactive and interesting.
Whether it be stories on various social media platforms or influencers tagging your brand, shoppable content is high return based.
Platforms like Instagram and Pinterest have introduced a feature for the same where buyers can buy directly from a post or a story, making shopping easier than ever.
7. Instagram reels:
Ever since TikTok was banned, Instagram reels took over applaudingly. IG reel is an amazing platform where brands can showcase various forms of content from product making, features, informative content, etc.
It is a supremely engaging platform and is claimed to gather double the engagement as compared to a normal video.
It is one of the most beneficial spots in the digital world. The recently introduced Instagram insights feature also enables you to analyze and track the returns on your reels.
8. Influencer marketing:
Influencer marketing is when brands approach famous personalities who possess the capacity to 'influence' people.
It works like word-mouth publicity where influencers showcase their faith in the brand. In turn, users are influenced by the same and consider buying the product/service.
The influencers could be celebrities or famous personalities on various social media platforms.
9. Personalisation:
Today's audience is captivated when the content approach is personalized.
Whether it be a simple email that addresses you in an informal and personalized manner, or a scheme offered exclusively for you following your previous behavior on the site, it is sure to please the viewer.
The best examples for the same include amazon and Netflix's personalized movie recommendations for each user. Another example is Starbucks's personalized gamified mobile app in which they keep a track of the number of times you visit them and offer schemes too.
You must have realized the importance of pacing up with the digital trends by now!
Whether it be introducing your brand on the digital platform or keeping up with your competitors, these 9 vital digital trends for 2021 are sure to sail you through.
So, incorporate these trends in your marketing strategy to make your brand reach the sky!
Author BIO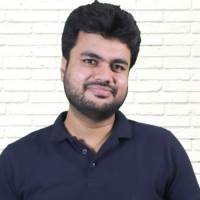 Shiv Gupta started his journey in the digital marketing world at the age of 17. He grabbed deep knowledge of the industry and earned multiple awards. Incrementors was founded by him to provide the best marketing solution to struggling businesses with a goal to help them achieve higher sales and conversions. Incrementors don't give fluff or "high-level" advice. They just give an insanely actionable plan that works.
---