Best Content Marketing Tools To Use In 2021
---
Every content marketing tool is a marketing technology for generating and distributing popular content to lure a target audience. As per Content Marketing Institute (CMI), 91% of B2B marketers use content marketing to reach customers.
Today, maintaining a standout position in a sea of content crowd is difficult. Therefore, it is essential to continually create good content and make it user-friendly than everyone else.
Here is a list of the five best content marketing tools that will help you in the creation and management of your content in 2021.
Review of Five Best Content Marketing Tools in 2021
Sendible
When talking about content marketing tools, we cannot ignore Sendible. Sendible is among the best marketing tools available for managing social networks. It has features for everyone who uses content for their work. You can post content on every major social site, including Facebook, Instagram, Twitter, and YouTube.
Sendible also allows you to plan multiple contents on multiple platforms and offers detailed data about the content you publish.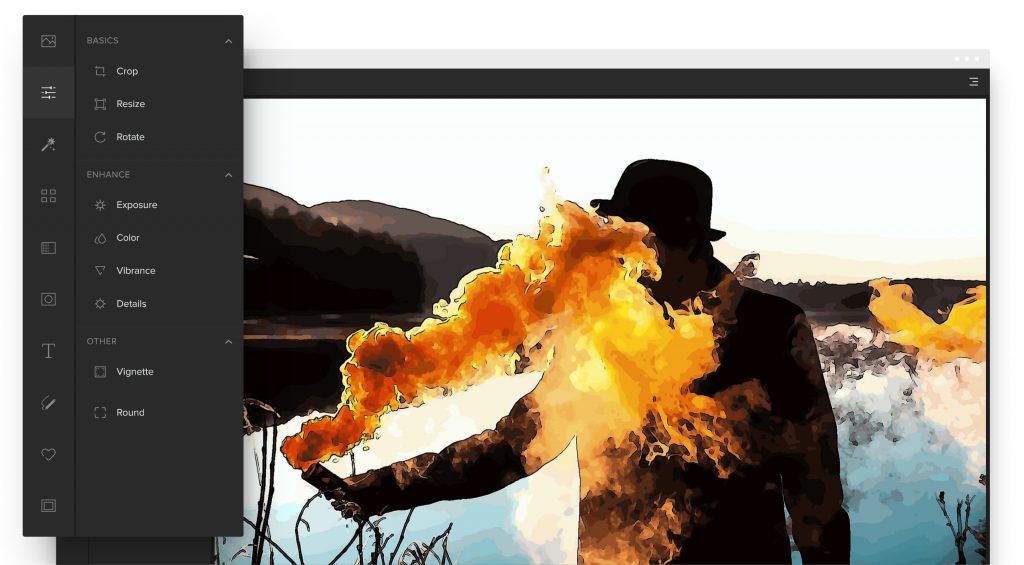 Creating an attractive visual content is a must. This design tool lets you experience the beauty of AI-powered photo effects and editing tools. With its user-friendly interface, anyone can craft beautiful graphics for their blog and social media posts on the fly! You can resize your photos, add texts, fine tune details, and make their colors pop.
Some key features of Colorcinch are:
Intuitive interface
Hundreds of AI-powered specialty effects
Premium collection of stock photos
A vast library of filters and presets, templated masks, overlays, and frames
Canva
Graphics along with illustrations are a massive part of marketing campaigns. Thanks to this content marketing tool, everyone gets the opportunity to showcase their designing skills. With access to an online photo creation tool and a stock photos' library, you can create graphics for:
Website,
Blog, or
Social media.
Canva document editor and online graphics are among the best content marketing tools free of cost. This is an excellent solution to save money and time on creating unique images.
Some key features of the canvas are:
Ease of use,
Extensive free functionality,
Designs for different purposes,
Access from any devices, etc.
Grammarly
Grammarly is a fantastic service to check your writing. This content writing tool knows how to see through the context of your sentence and catch even subtle errors too. Grammarly is not only an online tool but it allows you to upload your document for checking.
It also offers flexibility thanks to its capability to integrate with other apps. You can upload a document for corrections and also create it online through the fly while you type.
Grammarly's free version identifies basic grammatical errors and typos, while its premium version scans for
Writing tone,
Good sentence structure,
Plagiarism, and more.
It is a must-use content marketing app for everyone engaged in content writing.
HubSpot
HubSpot offers various tools for different marketing tasks such as:
SEO,
Blogging,
Social Media,
Landing Page Creation,
Lead Management,
Analytics, Etc.,
Unlike many other software vendors, HubSpot not only provides you with the tools you require for exclusive marketing, but it also focuses on offering valuable education too.
The growth platform of HubSpot uses a free CRM alongside a range of unique tools that transform a customer's journey from beginning to finish. You can also attract new visitors to your funnel by posting SEO-approved content along with a blogging tool. Similarly, you can collect leads from the landing page and develop automated workflows with the free CRM.
Aprimo
Aprimo's Digital Asset Management software helps modern marketing teams manage content planning, creation, and distribution all in one place. Specifically focused on improving content operations, Aprimo makes content and brand management simpler for teams with easy-to-use tools to organize, share, track, and maintain all of their company's media assets and digital files.
Some of Aprimo DAM's key features are:
Version control
Digital rights management
Automated content tagging
Preconfigured, customizable workflows
Task management and calendars
Integrations with many common MarTech platforms
Trello
Content writing requires management. Trello is among the top best free content marketing tools for personal use. It is one of the popular online project management systems, which is in demand among startups and small companies.
The strengths of this content management tool are that it tracks different tasks' status on one screen and easily integrates with other famous tools.
This content marketing tool allows automation of the organizational aspects while saving finances and time. Today, Trello is in regular use by companies as a task manager. It is also used by freelancers to improve their personal performance.
Trello is a highly customizable tool that is usable in any business niche for any personal purpose.
Last word
Content is treated as an effective way to increase trust and loyalty to build a brand. We have covered some of the top content marketing tools both free and premium. Choose any from this list and assess what works best for you. Remember these are tools that need professionalism and the right approach for a project's success.
Author Bio
Alice Sophia is a business graduate and loves to share his thoughts through words. She has been in the blog writing industry for five years and has written several blog posts for various websites. Her area of expertise is baby play pool and B2B marketing.
---