Beginner Strategies For Digital Criminal Defense Marketing
---
Millions of people use the internet for just about anything. People get groceries, order food, find restaurants, buy electronics, and find lawyers using search engines, social media platforms, review websites, and apps. Because of this, criminal defense marketing has also moved to online spaces.
That said, people who might not have experience running digital marketing for criminal defense attorneys tend to hesitate. After all, so much goes into digital marketing before you see significant ROI. So, where do you even start?
Let's talk about digital marketing for criminal defense attorneys and what you need to know about it:
3 Crucial Tips And Caveats On Marketing For Criminal Defense Attorneys
Before we get into the specific strategies, let's look into a couple of must-knows of criminal defense digital marketing:
1. You Won't Get Significant ROI Overnight
Digital marketing is all about building audiences, boosting reputation, and gradual ROI. Unless you become an online sensation overnight, your progress is likely going to be a gradual one. And even if you become an overnight sensation in a stroke of luck, you still need to maintain the audience you attract and have the digital marketing foundations to convert.
Hence, it's better to be slow and steady with your strategies. For example, it's better to spend more time creating and optimizing your content than rushing through them to post more. The more effort you put into your strategies, the more you'll benefit in the long run.
2. You Need To Audit Your Performance
Whether running a social media profile or a legal blog, you need to audit your performance by looking at your stats, comparing them to previous ones, and using that knowledge to adjust your strategy.
Remember, algorithms, app features, and trends change. In addition, some audiences prefer one type of content over others. Therefore, you want to optimize and adjust every aspect of your criminal defense marketing to get the most out of it.
3. Criminal Defense Marketing Is Competitive
There might be millions of people to market to, but not everyone who makes a website or social media profile gets much attention. Instead, people will gravitate to the most valuable, interesting, or popular content.
This means you should outdo your competition to get the ROI you want. After all, if people can't get what they need from your page, they could look for it elsewhere. So not only should you attract people's attention, but you also need them to stick around.
3 Simple But Effective Digital Criminal Defense Marketing For Beginners
If this is your first brush at criminal defense marketing, you'll want to start with something simple that offers many benefits for your law firm in the long run. Most of these strategies can be run by one or two people, but you can also use them as foundations for more detailed strategies and paid services.
Here are some criminal defense marketing strategies you can start with:
1. Lawyer SEO
Search engine marketing for lawyers is one of the most popular and effective ways to build your audience, reputation, and long-term ROI. The goal of SEO for attorneys is to get your website and pages to rank high in search engine results pages.
Note that people use search engines to get what they need. For example, some people will use it to look for lawyers, information about the law, or news articles about recent laws, policies, and cases. So if you rank high in these keywords, you'll get organic traffic from an audience already interested in what you do and what you can offer.
Unlike paid ads, you're getting attention from people who might have an interest in the law or are actively looking for law firms around them. Therefore, you must create high-quality content, deliver a good user experience, and have strong on-page and off-page optimization.
Speaking of Lawyer SEO, legal blogging is a great way to consistently come out with high-quality content. The more blogs you post, the more chances you'll have of ranking in the SERPs.
Legal blogs are also a great way to rank for various keywords, attracting new audiences who might be interested in different legal topics and niches.
However, legal blogging needs consistency on top of high quality. So while you shouldn't force yourself to churn out as much as possible at the cost of quality, you shouldn't abandon your blog.
Hence, you'll need a content calendar. For example, if it takes you a week or two to produce a high-quality legal blog, stick to that. You should be posting once a week.
3. Social Media Marketing
Social media has billions of users. If you build an optimal profile, produce high-quality social media content, and engage with your followers, you'll see some ROI from your efforts. It is also an accessible form of criminal defense marketing.
That said, social media needs a lot of time and attention to yield the desired ROI. You might not be writing long-form blogs, but you still need to pay attention to the quality of your content. You must also pay attention to what your audience wants and adjust your content accordingly.
Not to mention, you also need to pay attention to trends. There will always be trending keywords and topics that can be leveraged to boost your online visibility.
Final Advice: You Should Implement Multiple Strategies
Criminal defense marketing is about making yourself more visible in online spaces, which can usher in new audiences and conversions. The fastest way to get there is to have several strategies to boost your visibility.
Here are a few ways that several strategies can complement each other:
Running Lawyer SEO to ensure people see your blog
Promoting your legal blogs on your social media
Promoting your social media profiles on your law firm website
If your social media does well, you should have a landing page on your website to facilitate conversions
That said, you must acknowledge how much you can handle. For example, you shouldn't be running 5 social media profiles if you don't have the time to run all of them. Likewise, if you can only post an excellent legal blog once a week, don't force yourself and rush through your content.
Remember, criminal defense marketing is always quality over quantity. You'll get much more out of your strategies if you stick to that.
Author's Bio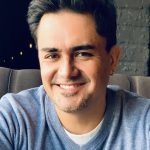 JC Serrano is the founder of 1000Attorneys.com, one of the very few private enterprises certified to process lawyer referrals by the California State Bar. His marketing strategies have continuously evolved since 2005, incorporating ever-changing SEO strategies into lawyerleadmachine.com.
---