Analyze Your Marketing Campaign With The Help Of A/B Test
---
Marketing plays a prominent role in the lives of businesses and websites today. The reason for this is that there is an amazing amount of demand for each product and it is only constantly expanding.
This is especially evident in the lives of websites, as 60% of purchases are already made online due to the accelerated lifestyle. Of course, this also depends on the product, you need to take into account the nature of the product.
But what can help you buy your product and not your competitors'? The solution is to increase your marketing activities. In the following, we will show you what is the key to creating the perfect marketing campaign.
The secret of marketing campaigns
The key to marketing campaigns is continuous measurement. You need to be aware of the following factors to attract as many visitors to your website as possible:
Define your goal
Determine the location of your campaign
Create the right creatives
Measure the performance
If you follow these four steps, you may be able to build a well-performing campaign.
You must determine all the steps based on measurements. Measure which metrics on your website are performing worse. This will determine your goal.
If you see that your conversion rate is lower than average, you have to run a conversion boost campaign. Perhaps the hardest thing about it is determining the creatives and choosing the venue. Don't worry, there is a huge amount of help available to help you determine these, such as A/B tests or heatmaps.
A/B testing is the perfect way to see your campaign with the best creatives and get you the most conversions. It's based on running different types and looks of campaigns in parallel so you can use the best performer at the end of the test.
You must be wondering, how do I define the different elements that appear in the A/B test? That's a good question, but don't worry, we'll answer everything in the next paragraph.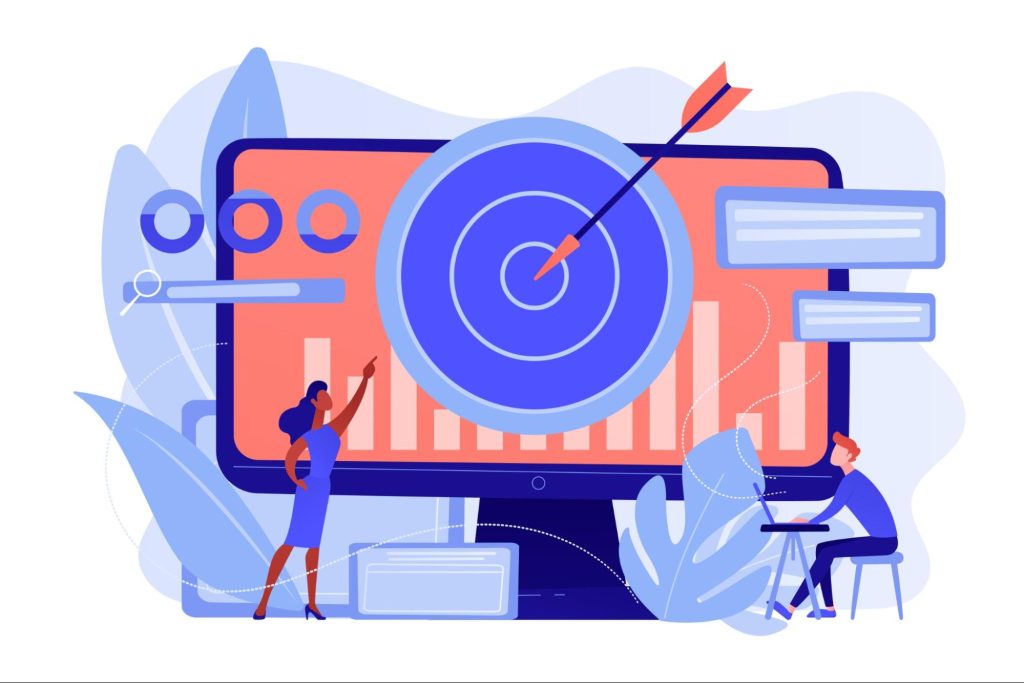 How to use measuring tools?
We would like to tell you primarily about A/B tests, but we would like to point out that these analytical tools cannot be used alone. You can use these tests to measure ready-made campaigns. But on what basis do you compile your control materials?
Heatmaps help with this. Based on the heatmaps, you can compile well-performing CTAs, colors, or motifs for your website. You should include these in your marketing campaigns.
You can also use these metrics to find out which product should be the focus of your ad. As you can see, heatmaps are the perfect preparation for A/B tests.
Let's move specifically to A/B tests. There are two ways to do this:
It displays completely different creatives in the big tests. Based on this, you can choose which marketing campaign performs better. In small tests, you tend to analyze smaller items. You watch which CTAs or images perform better.
Big tests
Of the two methods mentioned above, we recommend that you use the big tests instead. You must be wondering why.
Because in doing such analytics, you are really analyzing your marketing campaign. Completely different items, different products, different creatives. At the end of the measurement, you will be able to choose the better performer that you can already use.
This is not the case with small tests. In this case, you'll only get information about the items that perform well and poorly, and you'll even need to create a third campaign in the knowledge of the data. In our opinion, this is a much more complicated procedure for a marketing campaign.
For large A/B tests, always use heatmaps to place creative elements. Compile versions A and B based on what the heatmap marked with warm color.
Once you have compiled the two versions, start the measurement. In this case, the most common mistake is not to track the test results, so in the end, the whole thing was in vain. Don't make this mistake, look at how each version performs every day.
If you follow these tips, you'll be able to create the perfect campaign for your target audience and no longer have to worry about your conversion rate.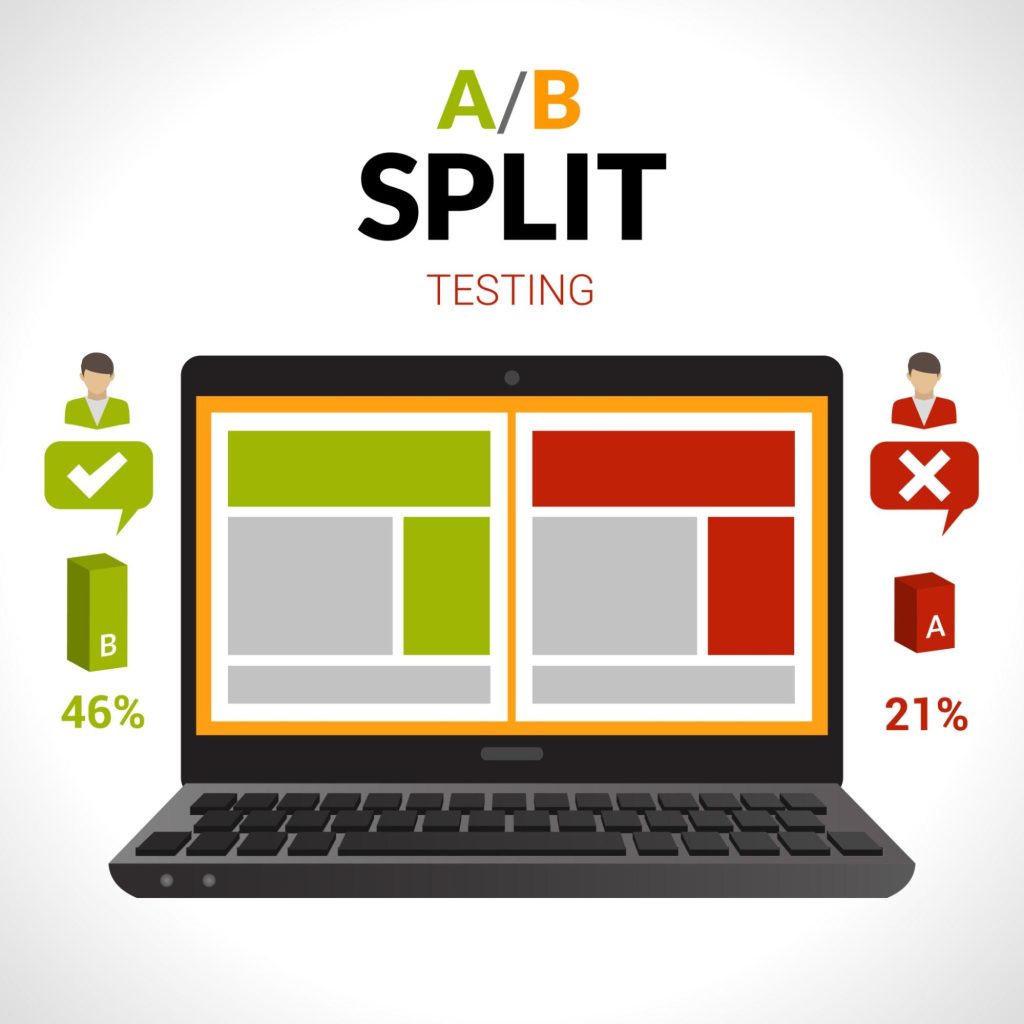 Benefits of A/B testing
The effectiveness of this web analytics method in compiling marketing campaigns is unquestionable. Combined with heatmaps, it is one of the best tools.
76% of online businesses use this method on a regular basis. So many webshops can't lie, right?
Let's see what benefits you can get from A/B testing:
You can get a comprehensive picture of your target audience.
The measurement reveals what attitudes your group has and what elements can be used to influence them. With this information in mind, after a while, you may be able to run great campaigns without measurement.
Increase the success of your campaigns.
With A/B testing, your campaigns can yield much higher results than without measurement. Your impact will not only be felt when you improve that metric but in all areas of your business. For example, in the long run, your tested campaigns can generate lasting organic traffic.
It helps you to always reach your goal. Whatever your goal, whether it's to increase your conversion rate or increase your user experience, these web analytics tools will definitely help you reach it.
We hope you are convinced that it is really worth using A/B tests regularly.
Conclusion
As you can see, the success of your marketing campaigns depends on measuring your process. We recommend that you use several web analytics tools in parallel, be it a heatmap or even an A/B test.
During the measurement, stick to your goal, you should never deviate from it, as it is easy for your campaign to not deliver the results you expect.
We hope we can help you.
---