A 4 – Step Digital Marketing Strategy for Beginners
---
You will never be able to thrive in the online age without digital marketing. Every company in the virtual world is aware of this. Their advertising campaigns are launched. They will, however, fail. Why does this occur? They don't have an established marketing plan. A successful business always has a precise, quantifiable, and laser-focused marketing plan.
Avoid relying excessively on hype, sales tactics, and sales pitches. The best answer to your problem is a plan that can be implemented in the future. Your company's objectives must be adequately matched with this plan. You can do an online digital marketing course to learn the A to Z of Digital Marketing. Therefore, this is the ideal time to restart your marketing effort. Take four weeks to deal with the various marketing campaign initiatives. You must exert yourself like a seasoned marketer.
Setting goals and identifying KPIs
For any digital marketing programme, this phase must take at least a week to complete. Both qualitative and quantitative objectives must be set. These objectives will aid in your further progress.
Goals with a quantitative component can be measured and represented by numbers. For instance, your objective can be to boost traffic by 150%.
Descriptive and abstract are qualities. They must be attainable, demanding, and realistic. When defining goals, try to be as specific as possible.
What should your KPIs be right now?
There are more than 100 KPIs, some of which include:
CRO
Visits per page
Fresh leads generated per day
Suitable leads
Turnover rate
ROI
The rate of conversion for each term
Keeping your attention on numerous indicators might not be simple. Pick a few of these metrics, and focus on them. Find KPIs that will have a significant impact on your business. You are able to manage your digital marketing campaign based on the KPIs you have selected.
Also Read: Top Digital Marketing Strategies That You Must Use
Recognize and define your target audiences.
Even though your marketing effort has already begun, you should reconsider what your audience's demands are. The outcomes of your marketing efforts could be affected by this stage.
For the right customers to see your marketing campaign, use the proper targeting. The majority of us concentrate on our target consumers' demographics. But you also need to address their psychographics. The most crucial factors are:
Identity of your customers: Some businesses cater to the younger age, while others target moms, tourists, and fashionistas. Consequently, the target market varies depending on the nation. You can research the competition and the sales history.
The size of the target market is important, as is knowing the big and minor players in the industry. Additionally, it is crucial to spot potential market disruptions.
Customer preferences: Your clients may have certain requirements for your business. They favour certain kinds of information and prefer to purchase higher-quality goods.
Additionally, it's crucial to consider client feedback, technical issues, and other issues. Your marketing campaign needs to be reset by resolving those issues.
Put the digital marketing plan into action.
You are now prepared to put your ideas into action in order to make the campaign a success. You need to identify the most effective marketing avenues that will help your organization achieve its goals.
The digital marketing channels that are most successful are
SEO
Content promotion
PPC
Email marketing Social media marketing
video advertising
Ads on mobile
Podcasts about public relations
There are various additional marketing methods, and you must determine which one is most effective for your company.
To determine the consistency of the channel, use a variety of methods. For example, you may use Google Analytics to find out how well your website is performing. Learn how to analyze metrics by doing a Google Analytics course. Look into the popularity of your website and the Facebook and other social media platform interactions of your followers.
Launch an audit of your digital marketing efforts.
If your digital marketing effort is not being measured, you will not get better outcomes. Because outcomes aren't properly measured, many marketers struggle to succeed.
You need to work on and analyse the data this week. The information available will allow you to
Find the issues that need to be fixed.
Find out what you should do going forward to promote the company.
The optimum marketing channel to use should be known.
You can hire data analysts and delegate management of these challenging jobs to them.
Regularly review the statistical information and take the appropriate action for marketing.
As a result, you may improve the effectiveness of your digital marketing strategy in just four weeks. Find the gaps in your campaign and make an attempt to address them. Your plan must be well-defined and effective. It must be related to your corporate objectives. You cannot get the best value from the campaign without taking the right actions.
To receive expert answers, it is advisable to work with a team of digital marketers. Within a short period of time, you will see the outcome. With a marketing effort, strengthen your online visibility.
Author's Bio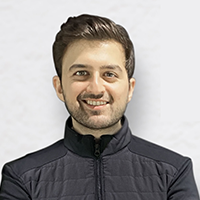 Karan Shah
Founder and CEO at IIDE
Karan Shah is an Edu-preneur, Tedx speaker, Harvard alumnus specializing in eCommerce, and the founder of IIDE – The Digital School.
He is a reputed author on the topics of education, digital marketing, and Ed-techs. Over the years he has penned a plethora of articles in leading news outlets such as Entrepreneur, BusinessWorld, Education Times, and Youth Magazine to name a few.
---