8 Lawyer SEO Mistakes You Need To Avoid
---
SEO revolves around optimizing pages to outrank competitors ranking the same keywords. This means algorithms use specific criteria to define the best pages. So, the better your law firm's website and pages meet those criteria, the higher you'll rank.
This also means that anything that doesn't meet those criteria will rank lower. Good SEO tactics will boost your ranking, but bad SEO can also pull you down.
That said, Lawyer SEO has a lot of moving parts. There are so many ways to make mistakes as ways to optimize. That's why it's important to know what you shouldn't do so you can focus on what you should be doing to climb up the SERPs.
#1 Don't: Ignore Mobile-Friendliness
Many websites have a great design on desktops but don't work or become buggy in mobile browsers. The main difference between the desktop and mobile versions is the screen size, so it might become hard to use if your site design and structure don't adjust or adapt to the smaller real estate.
Remember, user experience is one of the key factors in Lawyer SEO. The easier your site is to use and navigate, the better you'll be able to deliver information and motivate site visitors to stick around. And since more and more people are using the internet through their phones, boosting mobile browser UX is now a must.
If you want to know whether your law firm's website is mobile-friendly, you can use Google Mobile-Friendly Test. It's simple and free!
#2 Don't: Ignore Site Design
As we briefly mentioned earlier, site design contributes to the overall user experience. For example, if you're using bad color schemes, buggy themes, and distracting animations, it will be harder to navigate your website and consume your legal content. Likewise, if your fonts, text size, and text color are hard to read, people won't find as much value in the content you post.
So, make sure site planning, structure, and design are part of your digital marketing and Lawyer SEO strategy. Make sure it's mobile-friendly and accessible, too.
#3 Don't: Stuff Keywords
The first mistake rookies make is to stuff as many keywords as they can unto a page. While this tactic worked back then, search algorithms have improved at deciphering pages' quality and content. As a result, crawlers are now quick to recognize spammed keywords.
Remember, even though the keyword is relevant, stuffing them will still read as low-quality. Also, it's much better to use different types of interrelated keywords than to use the same one over and over again.
For example, if you've used "los angeles personal injury law" more than 5-7 times, you should use other relevant keywords like "top-rated personal injury attorneys los angeles" for the rest of your content.
#4 Don't Brush Off Long-Tail Keywords
A common mistake SEO rookies make is only targeting head keywords or short-tail keywords. After all, short-tail keywords get the most traffic, so the instinct is to optimize for them and try to rank as high as possible.
However, since there's so much search traffic for these keywords, it is also more competitive.
For example, general keywords like "labor lawyer" and "personal injury" are so broad that you'll have to compete with everyone across the world or the country. However, more specific keywords like "orange county personal injury attorney" and "california workers comp lawyer" will get less traffic but also less competition.
For newbie SEO marketers, it's sometimes better to rank high in multiple long-tail keywords than it is to rank really low on all short-tail keywords.
Of course, this doesn't mean you shouldn't try going for high-volume keywords. However, you shouldn't ignore ranking opportunities for more specific long-tail keywords, too.
#5 Don't: Use Irrelevant Anchor Text
Anchor texts describe links. They inform both the user and the search engine crawlers about the hyperlinked page. This is one of the ways search engine crawlers recognize what the pages are when they're crawling the links on your website.
Hence, it's important to use relevant anchor texts for your hyperlinks. However, don't force keywords if they don't describe or adequately represent the page being linked to. Doing so might read as spam, or your content will be ranked based on its relevance to the anchor text you've added to their links.
#6 Don't: Keep Toxic Backlinks
Speaking of ranking criteria, one of the most important is backlinks. Unfortunately, unlike on-site optimizations, backlinks are much harder to get.
Other websites need to have a reason for linking to your pages. For example, if a news story or an article uses your legal guides as sources or citations, they'll link to you from their websites. You can also get backlinks if you've given an interview or submitted a manuscript for publication.
Since backlinks are somewhat harder to come by, some people will keep whatever they can. However, not all backlinks are good for your Lawyer SEO.
You want to avoid, remove, or disavow backlinks from the following low-quality domains:
Content or link farms
Low-authority sites
Comment sections
Private blogs/blog posts
Websites associated with scams and malware
Websites that have recently been hacked or experienced security issues
Hence, regularly auditing your backlink profile should be part of your law firm SEO marketing strategy. You want to maintain high-quality backlinks while regulating the toxic ones.
#7 Don't: Prioritize Quantity Over Quality
Content is the king of Lawyer SEO. So much so that many newbie marketers are tempted to prioritize coming out with as much content as possible. However, since they're focused on the numbers, they might rush or ignore mistakes and missing information.
Remember, high-quality content should be relevant and informative. Essentially, it has to be valuable to the reader. To achieve this, you'd have to put time and thought into the content you publish.
For law firms just starting out with SEO and content marketing, this could mean posting less but with high quality. You get to focus on research, outlining, and editing. If you really want to post more content, you can hire a legal content writer who knows their way around writing, content, and SEO. However, if you're going to do things yourself, you should set a reasonable schedule and stick with it.
#8 Don't: Ignore Google My Business
Google My Business is great for local SEO and visibility. For example, when people look up law firms, you want to be on the list of available local listings.
These listings appear at the top of the SERPs. They will display average review ratings, client reviews, contact information, and office addresses. You can also incorporate Google posts, which can be handy when posting announcements and offers.
If you don't have a Google My Business profile yet, you should get on it right now. Most if not all local businesses and firms have recognized its direct local SEO benefits.
Bottom-line
While you're learning to do the best optimizations, it's also important to know what you should avoid doing. Of course, you want to optimize, but you also don't want to overdo it. Overoptimization, like overuse of animations and keyword stuffing, hurts your Lawyer SEO more than it helps.
Author's Bio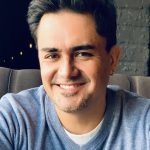 JC Serrano is the founder of 1000Attorneys.com, one of the very few private enterprises certified to process lawyer referrals by the California State Bar. His marketing strategies have continuously evolved since 2005, incorporating ever-changing SEO strategies into lawyerleadmachine.com.
---