8 Effective Ways To Drive Sales On Social Media In 2022
---
"The latest hotshot of the digital marketing arena is social media marketing where social platforms can get your brand and business networking system at its best."
Social media is the new digital marketing channel that has the potential to make your brand and business stand out, grow and expand globally. Social media marketing can amplify your sales, revenue and land you a great clientele.
The list below are some of the most effective ways that can amplify your sales on major social media platforms-
Discover Your Target Audience
Social media platforms do not include direct sales and have a flat base for B2B (business to business) customers. You first need to figure out your target audience in the social network and then start your ad campaign.
The major players of social media are Instagram, Facebook, Twitter, LinkedIn, and WhatsApp. Each of these social media platforms has a variety of demographic ranges and engagement rates that can mold your brand value. Choose the best-equipped social media strategies to go with these social sites that can boost your conversions, taking less time.
You need to discover your target demographic and get cracking at keywords, ad campaigns, and posts to feature out. The more dominating your social media content is, the more influence you have on your target audience. Chart out the list of when, where, and who are your target audience and how much they are active on each of these social media sites. This way you can effectively build up your social media marketing strategy to drive sales online.
Sharing Interactive, Informative Content
Social media marketing is based on enticing and interactive content that can make your target audience compelling enough to buy products and services from your online store.
Creating valuable and interactive social media posts is a major task at hand. Brand and business reputation relies on educating their audience and customers to make a guided sale. The more valuable and exciting is your content, the more power you have over your audience to buy your product. But be sure that the information that has been provided inside the social media posts is correct. You can also provide useful tips for the audience and engage them. Social media content often matches with the current trends so that it can boost online sales of your business.
Also, sharing user-generated content makes the users feel connected more with your brand and products. With social media marketing, there is no physical experience. Users and buyers tend to read the reviews and feedback on those products before making a purchasing decision. So make sure to include the details to establish brand credibility and boost sales.
Take Help From Brand Advocates/Ambassadors: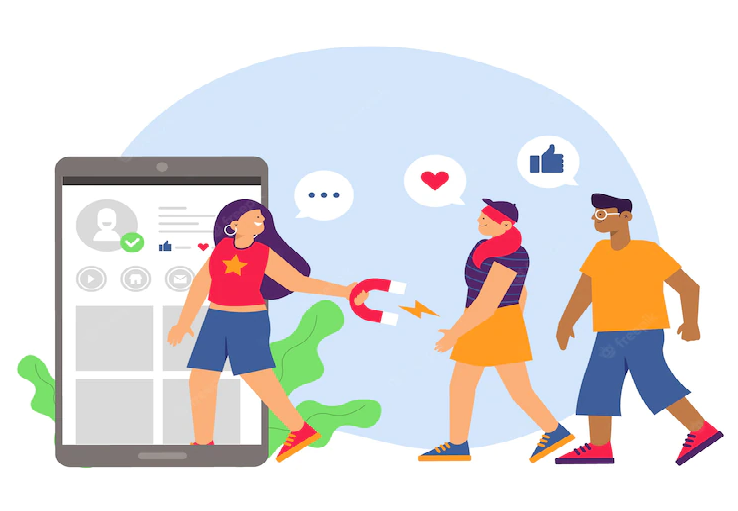 If you want to promote your brand and products, what is better than existing customers giving testimonials. The testimonials are the witness of your effective and quality products. Therefore, you can rely on these existing customers to vouch for you in exchange for discounts, coupons, and freebies. You can have common hashtags that are specifically for your product and brand service from which you can understand which customers are posting about your products. These customers are usually your brand advocates and brand ambassadors. They will vouch for you to the new users and audiences through online promotion by creating unique content.
Connect With Social Media Influencers
Social media influencers or as we can coin the term influencer marketing is one of the most popular social media marketing techniques. Influencers on social media sites have the power to influence the audience's purchasing behavior and decision. This provides a scope for every brand and business to market their products. Social media influencers have a base of trusted followers which can easily drive your sales up. Influencer marketing amplifies the promotion, engagement, sales and delivers high ROI (Return on Investment).
Collaborate with the influencers and big personalities online and offer them discount codes to influence them and the purchase decision of their followers.
Invest In Social Media Advertising
Where SEO Service is all about improving website ranking organically to boost sales, paid to advertise is the storefront of social media platforms, aimed at attracting potential clients on social media platforms generating quality leads.
Major social media platforms have millions of active users every day that can upscale your business and brand if correctly executed. Popular social media platforms, like Facebook, Instagram, Twitter, Pinterest, LinkedIn, WhatsApp offer paid ad services to boost sales with a single click.
You must make strategized efforts to land lead conversions and make a sale. Investing in social media advertising like paid ad campaigns through PPC (Pay-Per-Click) is beneficial for your brand image as well as the business, as it will help you to maximize your profits with huge sales.
With strong brand awareness, through social media optimization and social media ads, you can put your products in the limelight. You can directly link your e-store as the landing page when clicked upon these ads. This can eliminate a multi-process step for audiences to make purchases, reducing the time for customers to consider their purchase decision. Apart from that it also helps in reducing website bounce rates. Whereas, all these social sites will help you to raise brand awareness that will increase your engagement rate, conversion and therefore drive sales.
Simplify Purchase Process Through Posts:
Social media marketing is not only about marketing the products and the brand. It is also about generating revenue through social media sales. You need to utilize all the major social media platforms to vouch for a sale through social posts and content. You can post the ads and link them to your e-store to simplify the purchasing process. This way you can enjoy better incoming web traffic and promote your brand as well. This method can help your business to seek audiences eliminating a multi-process step to buy your product. But be sure that all your social media posts and contents display relevant and important information about your product as well as services. This will spark purchases right away on the platform itself.
This way you make it less time-consuming for your customers to visit the web page to complete a sale. We can say that this effective manner of purchasing from social media marketing techniques has removed the traditional way of purchasing an effortless journey for the audience with a higher probability of conversions.
Follow Latest Trends
Social media marketing follows trends and the latest lingo so that it can stay relevant and enticing enough for the audience. You need to craft out unique and engaging social media posts at par with the latest trends to draw more attention and clicks. Exploiting trends to create and promote your brand and business online is a major move in the digital industry. This way you can easily and quickly get featured with related posts and lock some loyal customers.
The more current is your social media post, the more forecasting is done of your products and services. Stay tuned with the hype on social media and this way you can have frequent conversions as well as faster sales online.
Consistent & Frequent Posts
In social media marketing, there is a constant flow of information digitally through the posts. This frequency and consistency are relevant in creating impact and influencing the target audience to engage. The more active you are on social media, the better are your chances of staying relevant with your current demographic.
This algorithm of posting constantly in a frequent manner stirs confidence and visibility onto your web page, as well as the brand image. Thereby, leading to higher user engagement, quality conversion, and sales. It also makes your web store be in the spotlight and improves your goodwill too.
Conclusion
Social media marketing is a lot to handle. Taking in every changing trend and devising the marketing move can be a challenging task for business owners. You must include every possible way to fast pace the purchasing process, making it hassle-free while managing your tasks.
Reputed social media marketing agencies follow these techniques to serve everything to their target demographic on a silver spoon so that they can purchase just with a single click. So it is advisable to reach out to them for a compelling, enticing, engaging, and visually attractive social media post and grasp the audience's attention at a glance.
Author Bio
Futuristic Bug is here to envision a front for your business by devising an absolute brand establishing SEO and branding services for all your global clientele. Our expert team with over 6 years of experience can build a website full of top-notch features and functionalities on any platform and in any coding language. From SEO to SMM, Graphic Design to post-launch support, we support it all.
---