7 Tips to Personalize Social Media Content
---
Today's highly digitized world is now home to Internet users who are actively digesting online content 24/7. According to Statista, 79 zettabytes (that's 79 trillion gigabytes!) is the annual number of data consumed across the globe in 2021, which is bound to reach 180 ZB by 2025.
This impressive statistic shows how content as a social media marketing services tool is essential in reaching your target audience.
However, there's an imminent challenge for every marketer out there: how do you set your brand a cut above your competitors? The content you post on social media must manifest your unique goals, philosophy, and voice as a company. Here are seven expert tips on how you can start personalizing content that fits your brand.
Be SMART
The concept of SMART goal setting has spanned decades and is still a very effective way to personalize any content you will make. It has to be:
Specific. Will it be an advertising content or an informative guide? You must specify the content's purpose to find how best to create it.
Measurable. How many likes, reposts, and comments would you like to reach? Most social media platforms have metrics that are useful for businesses aiming to gauge engagement.
Achievable. Not every social media content you post will boost your followers or sales instantly. When setting goals, make sure that you manage your expectations about the results as well.
Relevant. When making content, it always has to point back to your brand and be relevant for your audience at the same time.
Time-bound. It's best to set a definite timeline of how long it will take to reach your goal so you can avoid posting content aimlessly.
Research is key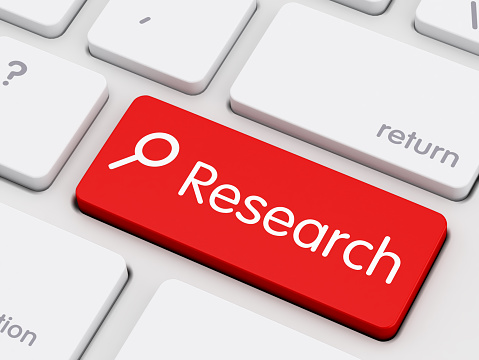 Social media marketing services are often aimed at connecting with your audience. However, how will you reach them if you don't know who they are in the first place? Here's a tip that expert marketers do: go beyond learning the target audience's demographics by identifying their mindsets, needs, and behaviors.
Although preferences vary per individual, there are ways to meet the needs of certain people through your product or service. Understanding your target allows you to forge a connection with leads and potential customers, making your brand a part of their lives.
There are many tools to go about audience discovery. You can use industry research, brand surveys, focus groups, and social media data to get insight on what content is most relevant and useful to your audience.
Develop a unique voice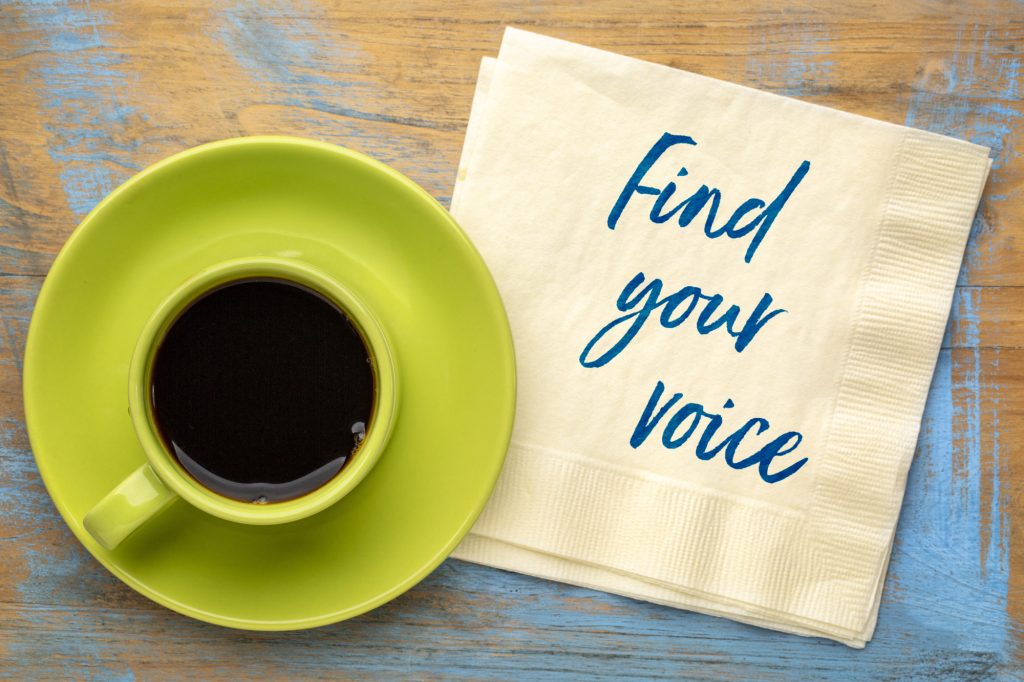 While your aim is to create content that speaks to your audience, you also have to adopt a voice that's uniquely you. Every marketing effort should be consistent with how you want to present your brand. Which includes your personality and ideals. You have to set a tone that helps you stand out among your competitor brands.
Your voice should reflect your company's story and be in tune with the language of your audience. Every post on social platforms and interactive engagements must have a consistent voice, ensuring that your brand is depicted in each content you publish.
Voice consistency helps you reach out to your target audience emotionally, which can further strengthen their trust towards your brand.
You can go the extra mile by translating your content in different languages and setting up pages for multiple countries if your goal is to expand your reach. Targeting posts for local audiences is one the best ways to personalize content, allowing you to reference specific interests, location, and needs, even if it's just for your neighborhood.
Show, don't just tell
A picture paints a thousand words, and that's true even in marketing. Creating content with a relevant image can get you more likes, comments, and shares compared to those without. According to a survey by Venngage, 40.8% of marketers push 2-5 visual content for publishing every week across different platforms, showing how integral this tool is for any advertising strategy.
Visual content can increase click-through-rates or CTR of around 47% and increases traffic of up to 12%. When you utilize different visuals like images, infographics, videos, and gifs, you also boost your views and shares for your posts.
It's ideal to create brand-new visual content as opposed to finding stock photos if you want a more personalized post for your account. Also, you can take advantage of content repurposing, wherein you can share and reshare your old post using a different image relevant to the content, helping to extend its lifetime.
Use an editorial calendar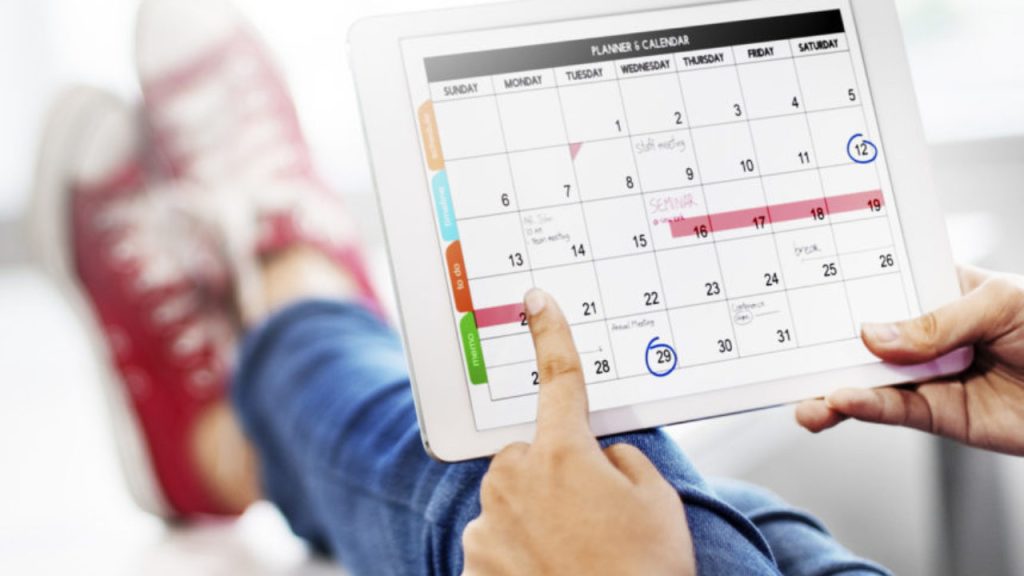 What makes big brands succeed in social media is the consistent content they push out to their followers. It's an excellent strategy to create an editorial calendar for your posts, especially if you are managing multiple accounts. This way, you can provide fresh digital media on a regular basis, making it a gentle reminder that you're there for your followers.
Making a schedule for your posts is a must in social media marketing services because it helps you maximize engagement and frees up a lot of your time. You can focus on other core business tasks knowing that you don't have to create content, edit the format, and post them in real-time.
Regularly posting updates on social platforms increases your online presence. Having consistent posts boosts the anticipation from your followers and gives you more opportunity to meet leads and new clients. Here are some quick guides to posting on social media for better engagement:
Overall, the best schedule for pushing content on different platforms is during Tuesdays, Wednesdays, and Thursdays at 10 AM.
For Facebook, you can post on Tuesdays and Thursdays at 8 AM to 12 PM.
For Twitter, try posting on Mondays and Thursdays at 8AM.
For Instagram, the best time is around 11 AM on Wednesdays.
For LinkedIn, posting on Tuesdays and Wednesdays at 9 AM is ideal.
More helping, less selling
Hard selling is frowned upon in social media—even ecommerce businesses avoid incessantly pushing offers and deals many times in a day. While social selling is a rising trend, it's important to remember that content marketing starts by providing solutions to your audience, rather than just selling your product or service directly.
Managing your social accounts is crucial in personalizing content since it demonstrates how ready you are to reach out to your customers. If any follower submits a question, you must be timely in responding; otherwise, you can earn a negative impression from your online community.
To make a mark in social media, you have to create content that offers an answer to the problems your target audience faces. For that reason, researching the current dilemmas relevant to your product or service and presenting a solution for it can give your name a boost in the online market.
Bring in your brand of fun
You can capitalize on creativity and entertainment if you want to boost your online presence further. Hosting contests, creating polls and quizzes, and holding Q&A sessions are some of the fastest ways to grow an online audience. It's a great way to promote your brand and have fun at the same time!
You can gain tons of engagement through these activities:
Like, share, and comment. This type of contest is uber easy to perform and doesn't take up a lot of time for your users, giving them enough reason to react to your post. Plus, you'll definitely see a big boost to your content!
Online quizzes. Sometimes, users online are looking for a good way to pass the time, and quizzes are an excellent option. You can create a quiz that can be related to your product or service, which participants can answer quickly. Remember to keep it simple and make the results shareable so other people are enticed to answer it, too.
Do polls. It's quite interesting to learn what the majority thinks about a topic, so polls are another entertaining way to personalize your content. The results can also give you an insight on your audience's take on the subject matter relevant to your brand!
User-generated content. People develop more interest in a brand if they feel included in the creative process of building it. User-generated content (UGC) can be anything from images, texts, videos, to reviews that lets users create original, brand-specific content that can be shared on social media. UGC can come from loyalists, employees, and customers who will amplify the authenticity of your brand.
Before you start any contest, don't forget to read and review the rules for each social platform you will host it on. You do not want to have your post taken down because it violates a few guidelines!
Final thoughts
The beauty of social media marketing services is that it gives you freedom to create content that resonates with your brand the most. You can use these tips as your guide to personalizing your posts, enabling you to introduce your name in a creative way. You can prime for online engagement and growth by ensuring that your social media is authentically you.
---