7 Things to Consider Before Starting a New Marketing Campaign
---
If you want your business to be successful, you need to have effective marketing campaigns. This will help the business to reach out to potential customers, gain their trust, and ultimately convert sales. If you are someone who is creating a marketing campaign for the first time, here are certain considerations that you need to make.
Know your audience
If you are preparing to launch your new marketing campaign, make sure you launch it among the relevant audience that connects with your brand and products. If the target audience fails to get the information you want to convey, the strategy will again be a failure. You can easily gather data about them by researching the groups who buy your products and services. You can also find other groups of people who can be your potential customers. Identify what they search for online and answer them how their solution lies with you.
Look for ways to amass funds
It is always a challenge for businesses to gather funds for their marketing campaigns. Your business might not be making profits yet. So being on a tight budget, you could look for options like saving money for your campaign from the very start itself. It can make a huge difference over time. Trying crowdfunding that will help you meet eager investors. You can even borrow money as loans. Small business loans are very popular today. Approaching the right financial institutions for the same can give you quick access to these funds, which will help you launch your marketing campaigns effectively.
Decide on the objectives
The main objective of the marketing campaigns is always to sell the goods, but this process is not that easy. You need to have a primary focus in your mind before designing the campaigns. Your target audience should be very clear to you. After this, you need to decide on the goal you want to accomplish. Goals can be like gaining more followers or selling a particular product or increasing footfall on your landing page. These goals will help you collaborate with the marketing team.
Utilize the marketing strategies
There are multiple strategies that you can use to make your campaigns successful but the best one among them is the B2B marketing. This involves selling your products and services to other businesses. Generally, valuable skills and relevant content are provided from one business to another. This is an effective way to market your business. This will also increase your productivity and revenue.
Follow a content calendar
If you are displaying your content on various platforms, it will be tough for you to keep a track of everything involved. As a result, it will harm your marketing campaign and you are sure to fall behind with no information on the latest posts and platform happenings. You must remember everything about the content that is posted online and for this, keeping a content calendar is the ultimate solution. It will help you stay organized and right on track. Your infrequent posts and engagements can leave a negative impression on your target market and they won't value your online presence. To make the campaign a success, you always have to be consistent.
Measure the results
Unless you measure the results, there is no point in running the campaigns. The main motive behind marketing campaigns is to measure the outcomes. If they are positive, you are on the winning side, if the results are not satisfactory, you need to optimize the campaigns further. Depending on what objectives you have set in the planning phase, you need to identify what your Key Performance Indicators (KPIs) are. After the strategy hits the audience, ensure that it is reaching out effectively. Note the KPIs constantly to understand the status of meeting your goals.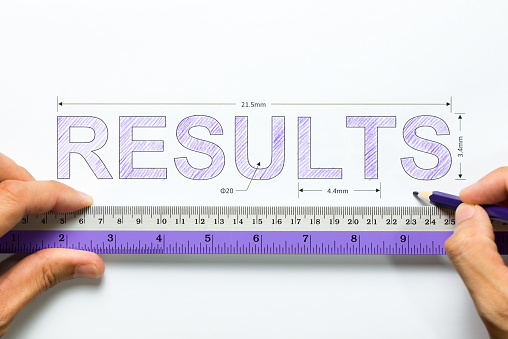 Make the necessary changes
After you have figured out the strengths and weaknesses of your marketing campaign, it is now time to take necessary action. It is time to re-evaluate and weigh all the possible options available to you. You need to keep a constant check on how your target audiences are reacting to your exposure on the web and you need to be flexible enough to shift. You might be headed in the wrong way at some point and for that, you must have a swift backup plan to implement. If you think your current strategies are not drawing the desired results, feel free to make the required and appropriate alterations. The assessments that you are having from the current strategy will play as a guide for your next strategies too.
For a successful marketing campaign, you need proper and careful planning. And, this can only be achieved through your knowledge of the current target audience and overall research. Though this would require a bit of time, the results you will receive would be worth it. Try being systematic in your approach right when you want to deliver crucial content to gain their attention. Your campaigns will start getting successful if you consider the above factors seriously. Make them work in your favour.
---